How to find KnownHost's Support Pin?
We at Known Host take privacy and the security of the customer's account very seriously. So, whenever you make any requests through Live Chat or Phone Call, our representative always demands Support Pin. Support Pin is a unique four-digit combination that will help us authenticate the genuineness of the account holder. You can follow the below steps to find your Support Pin in Billing Portal.
---
1. First, login into Billing Portal (my.knownhost.com) with registered email address and password.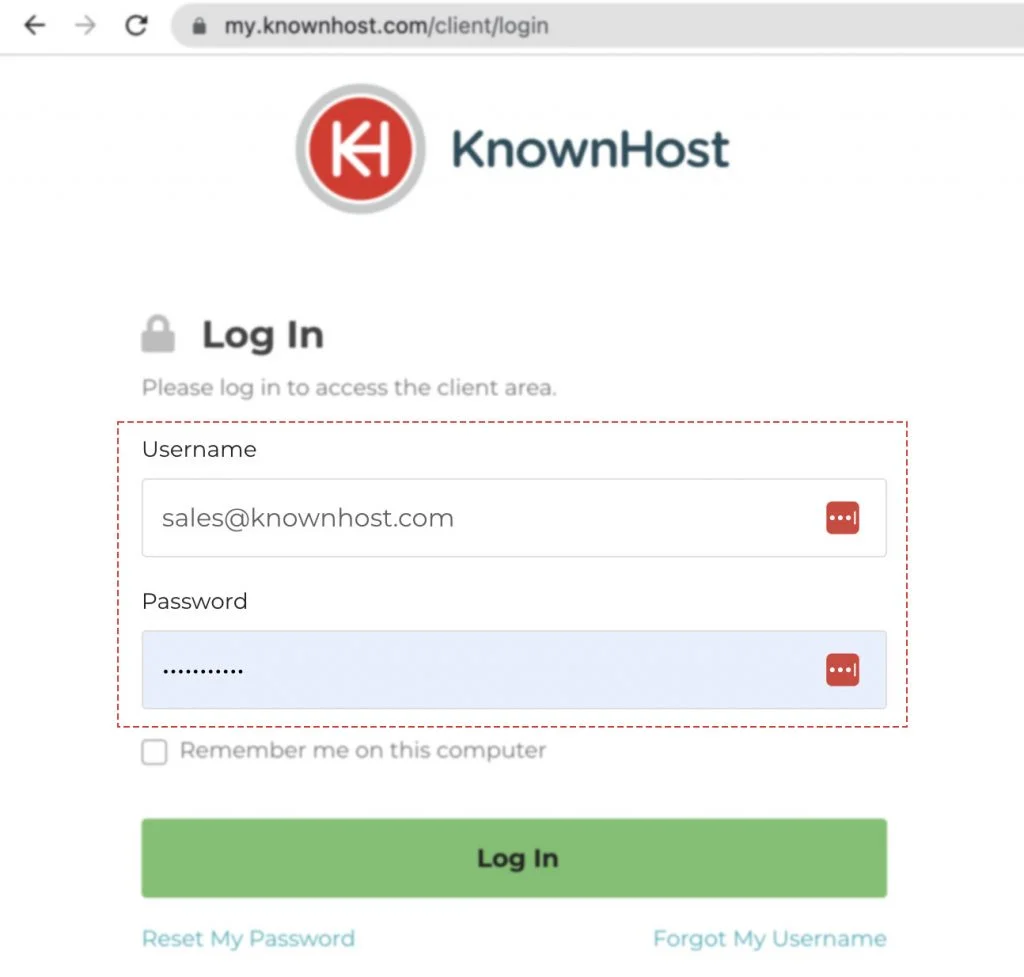 2. Next, in the Navigation tray, you can find the option "Support Pin" click on that.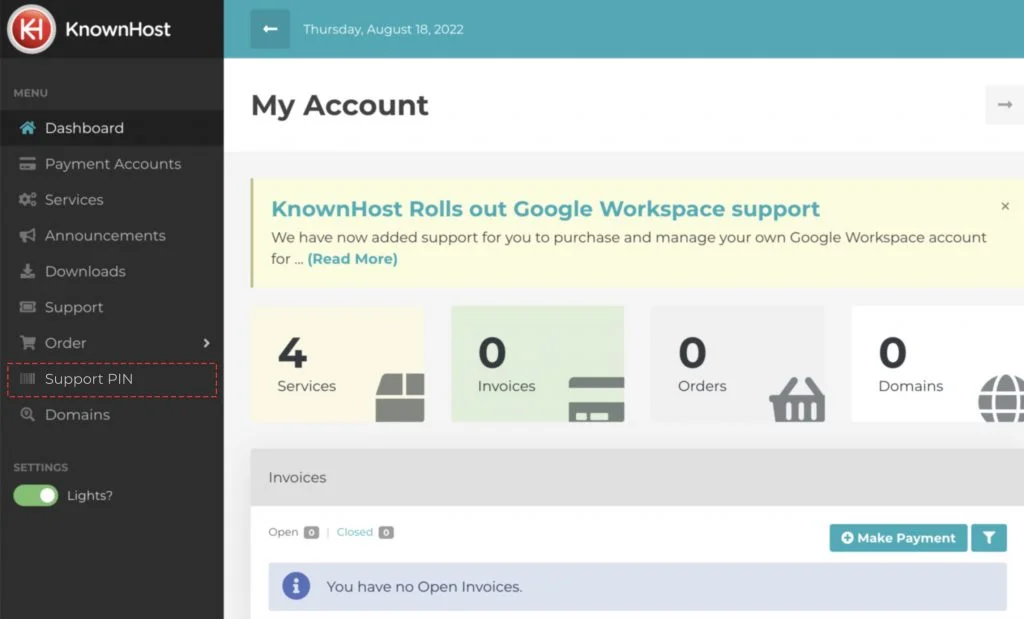 3. Here is your Support Pin, that you can share with our representative.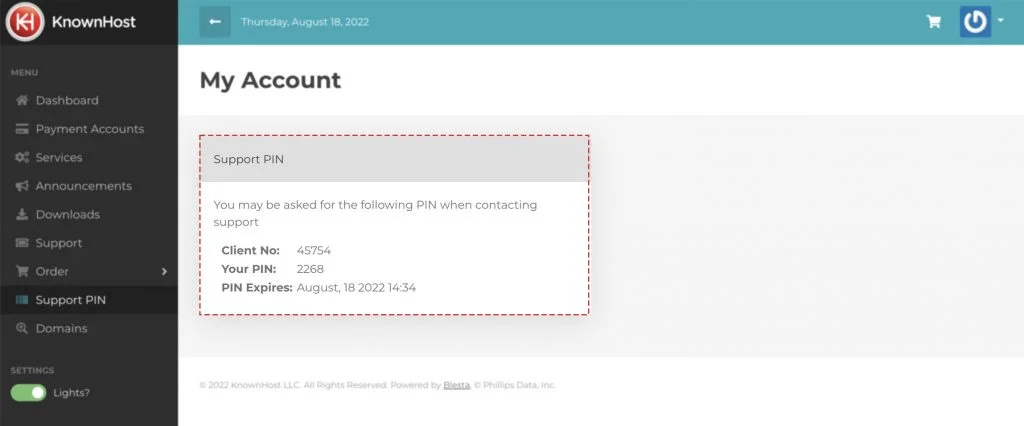 ---
Conclusion
While assisting through Live Chat and Phone Calls, we cannot verify whether the person talking with us is an actual customer, and the Support Pin comes. Support Pin helps us to verify the authenticity of the customer. Next time, whenever you are connecting with us, make sure you have a support pin ready.
KnownHost offers 365 days a year, 24 hours a day, all 7 days of the week best in class technical support. A dedicated team ready to help you with requests should you need our assistance. You're not using KnownHost for the best webhosting experience? Well, why not? Check with our Sales team to see what can KnownHost do for you in improving your webhosting experience.