Upgrade/Downgrade Package
To upgrade or downgrade the Package your server is on, Follow these steps: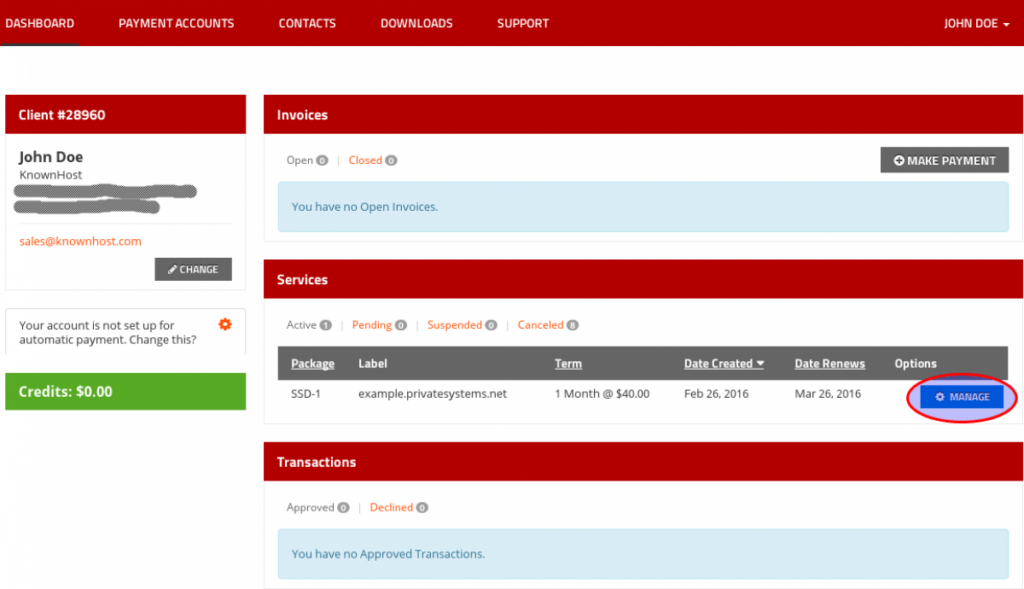 If it isn't chosen already, choose "Information" in the left side box.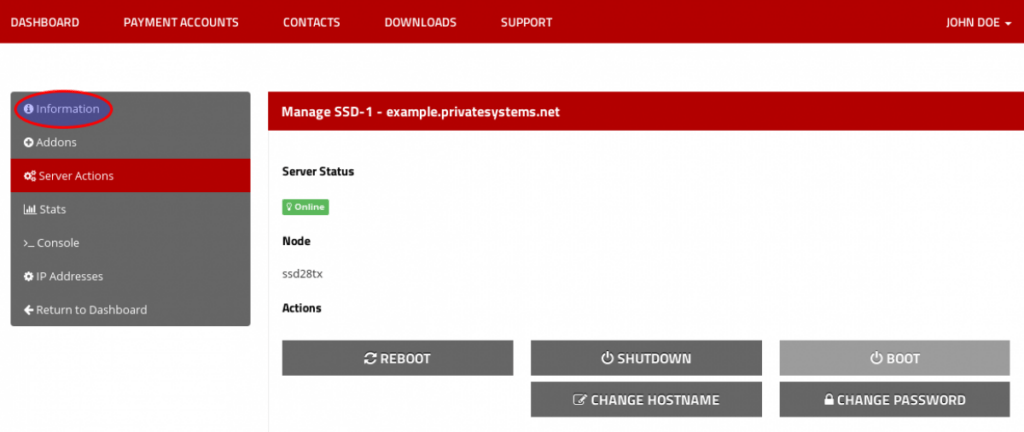 At the bottom, choose "CHANGE PACKAGE".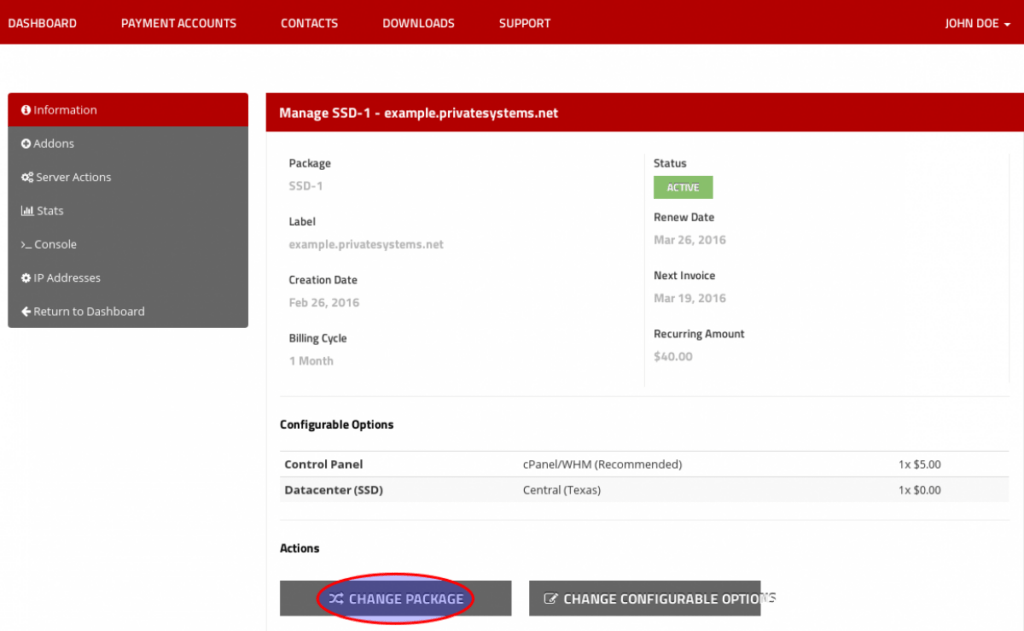 Here it will list your current package and have a dropdown box to select the new package.

In the dropdown box, choose the desired package and renewal period.