How to add/remove features for existing service?
We offer various configurable options and add-ons for most of the services. For example, if you are taking managed VPS from KnownHost, you would have multiple addon licenses (LiteSpeed, Sofaculous, etc.) for which you can opt while checking out. If you forget to add those, you can do that later, ordering the services at any time. Let's learn how to do that step-by-step,
1. First, login into Billing Portal (my.knownhost.com) with your registered email address and password.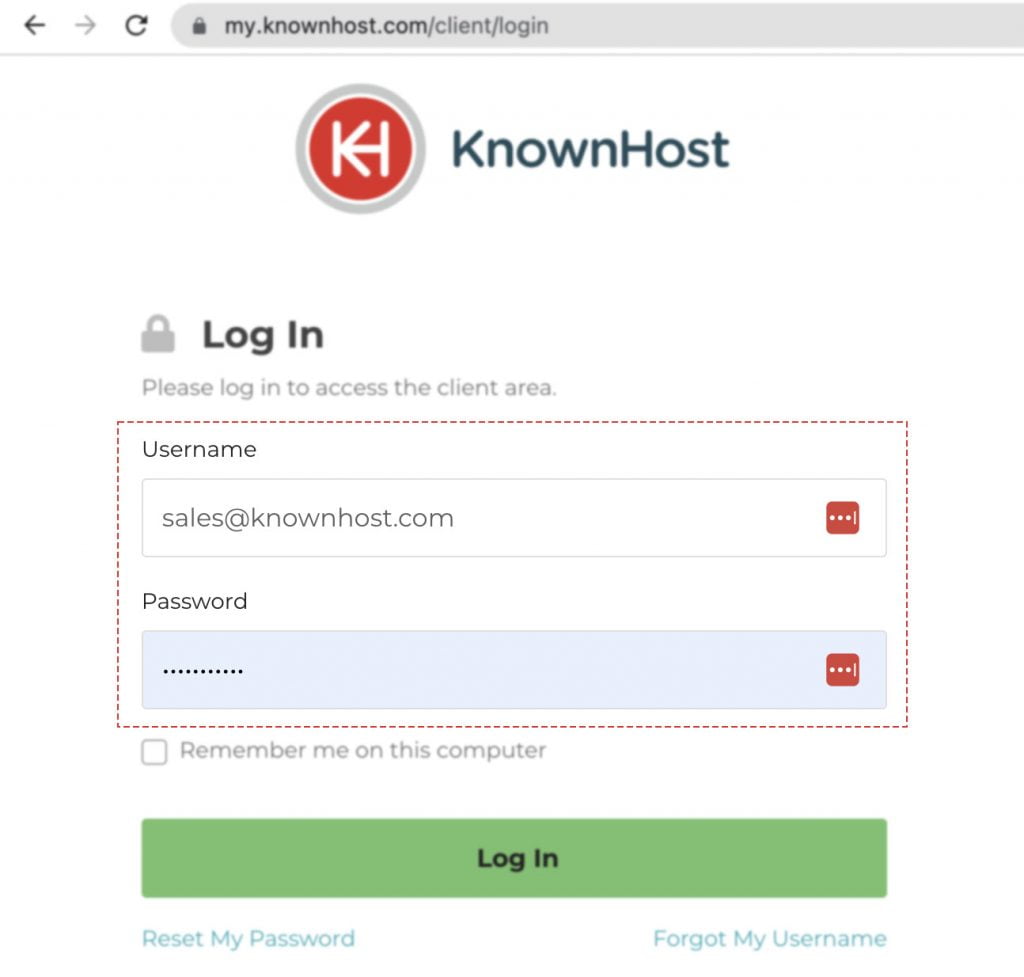 2. In the Navigation tray, you can find the option "Services" click on that or you can navigate to Dashboard → Click on Services.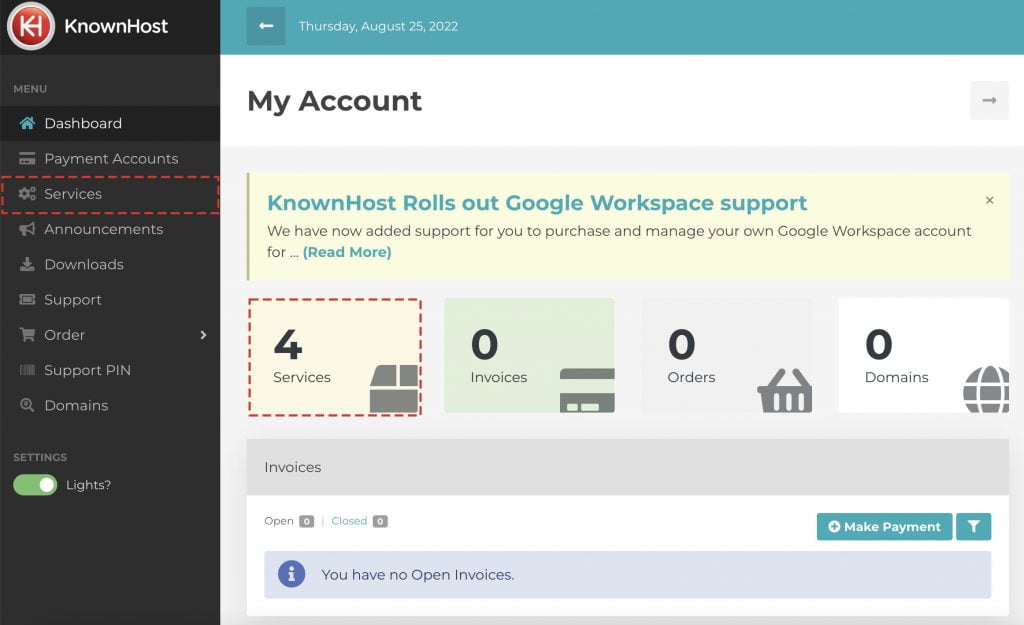 3. Now, click on the Manage option of any service you like to add/remove features.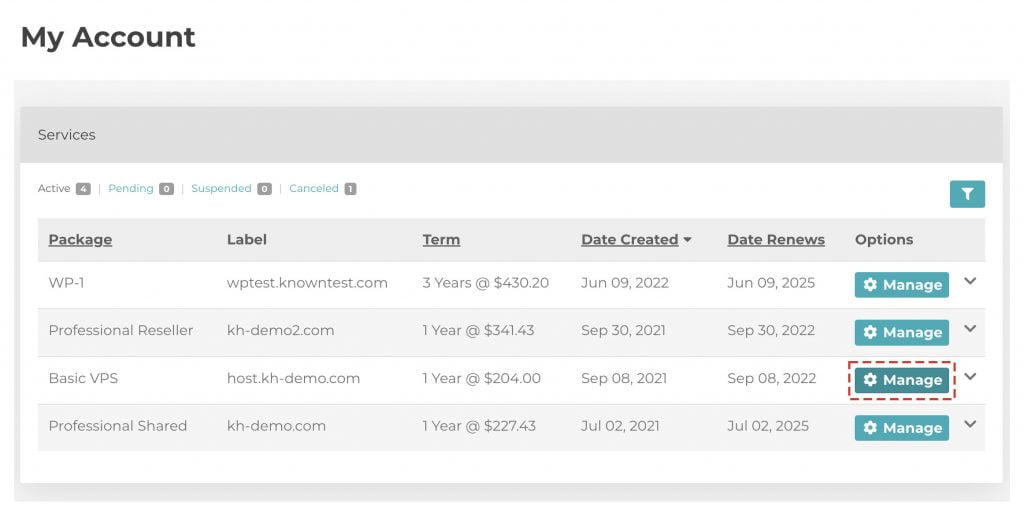 4. Next, click on Change Configurable Options.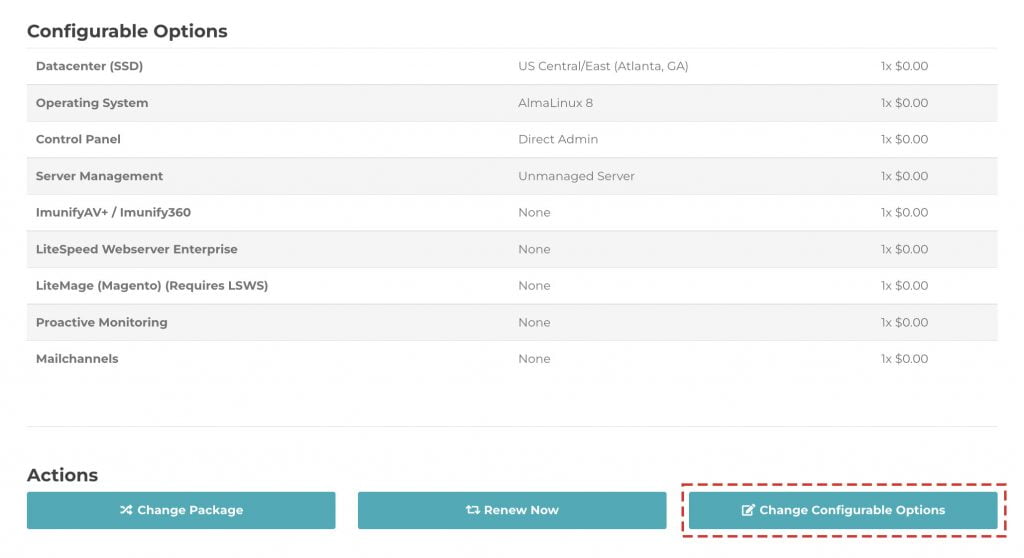 5. Choose the desired services/features to add/remove.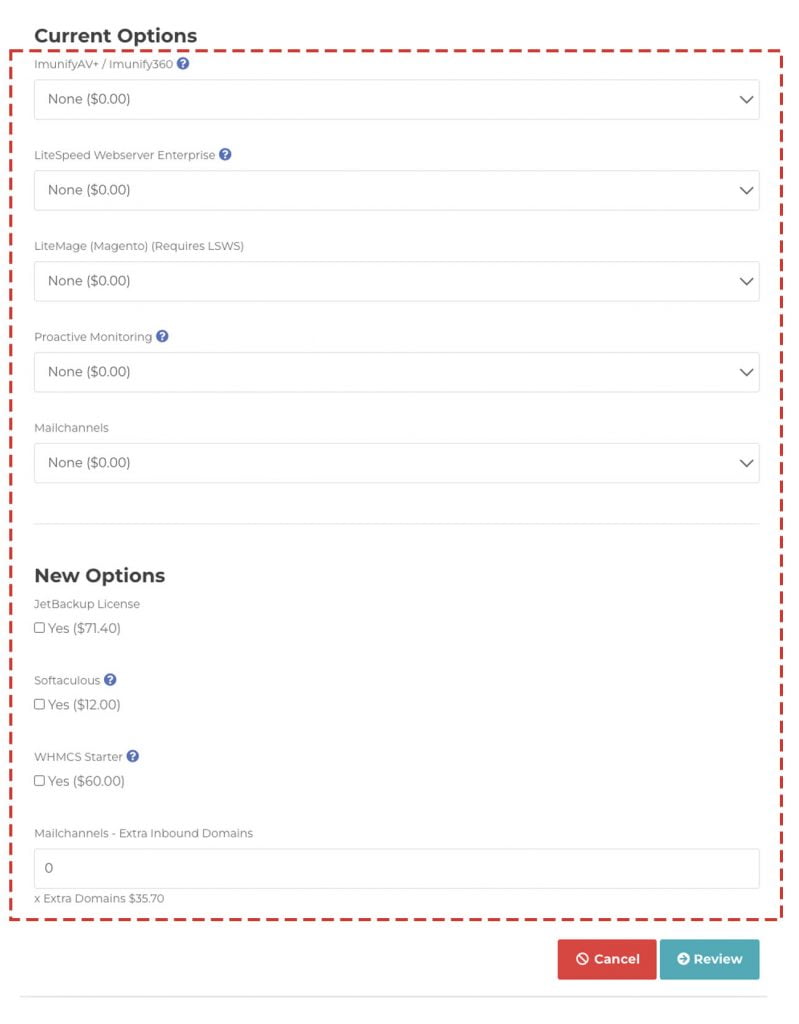 6. Finally, click on Review.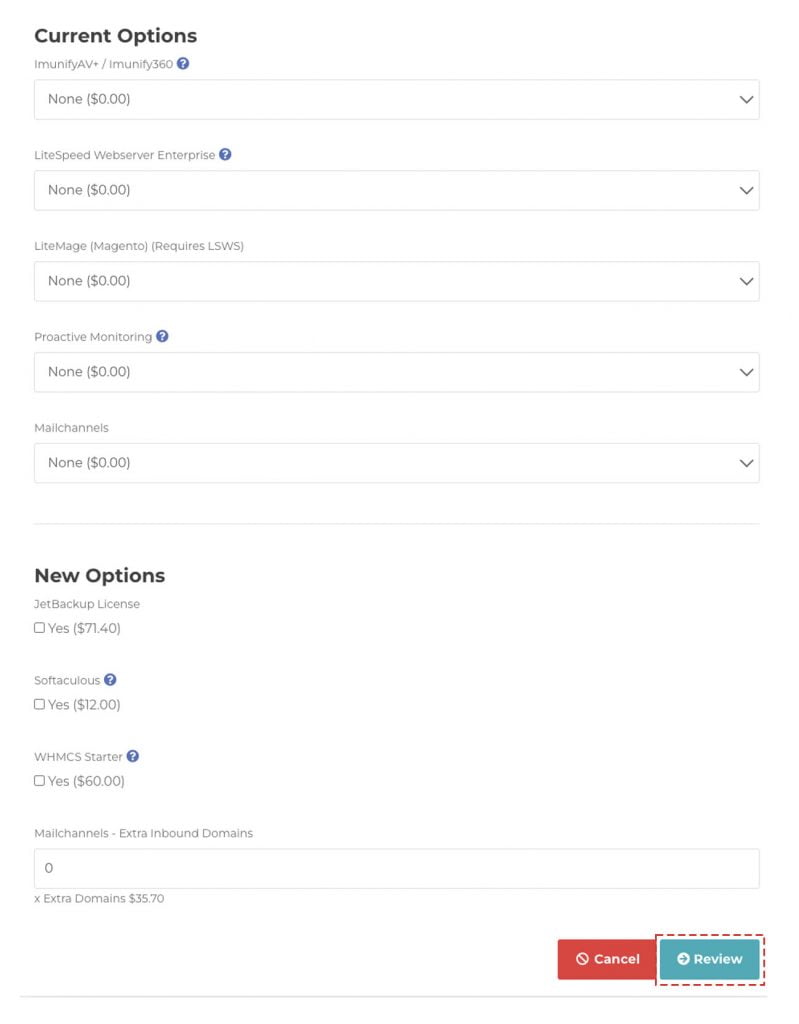 7. Here you have a summary of the added/removed services/features. Next, click on Save; you need to process the payment (if the added feature is chargeable). You should receive a confirmation on the registered email address regarding the services/features status after successful payment.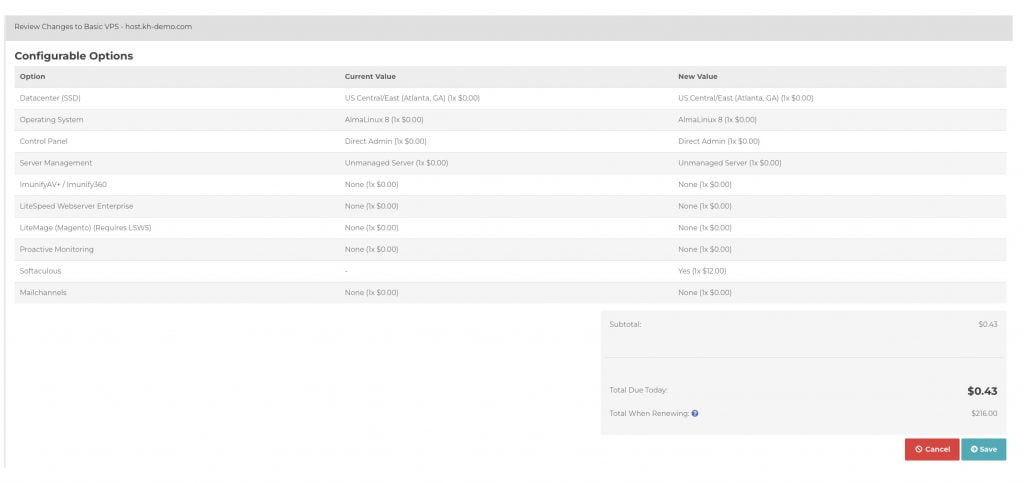 ---
Conclusion
KnownHost offers a variety of configurable options or add-ons with most of the services. Sometimes the addon requirements arise; you can follow the article to add/remove any addon service or feature for the selected service.
KnownHost offers 365 days a year, 24 hours a day, all 7 days of the week best in class technical support. A dedicated team ready to help you with requests should you need our assistance. You're not using KnownHost for the best webhosting experience? Well, why not? Check with our Sales team to see what can KnownHost do for you in improving your webhosting experience.