How to edit existing packages in the WHM?
Looking to modify and update the resources, limits of already created packages in the WHM panel? Then you are reading the correct article. We will be covering how to edit existing packages in the WHM panel with a step-by-step guide.
---
1. First, login into WHM panel,
https://your-domain.com:2087, https://IP-address: 2087 or https://server-hostname: 2087.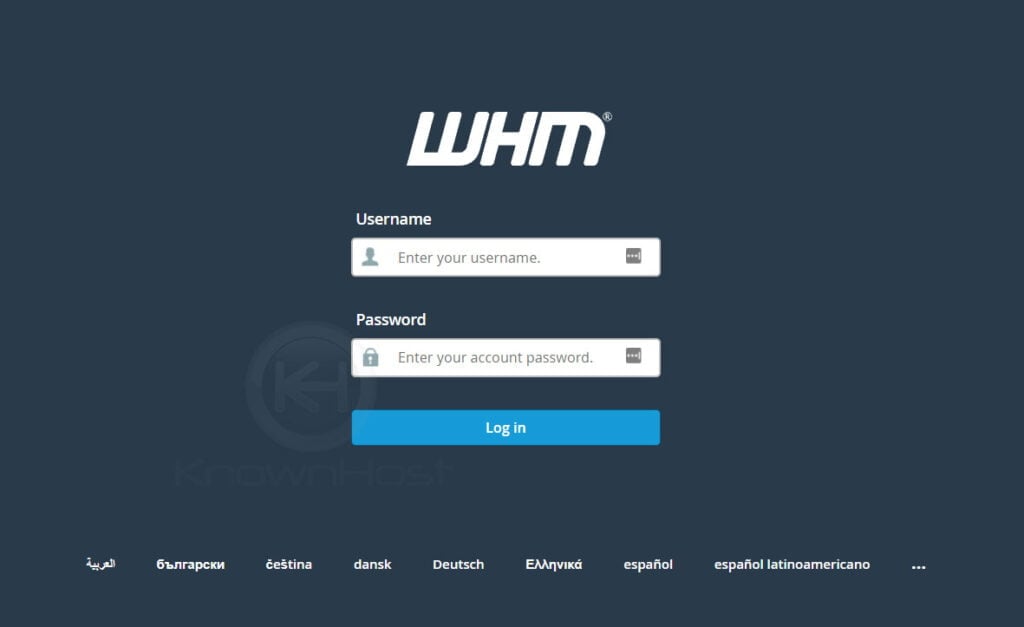 2. Navigate to Packages → Edit a Package.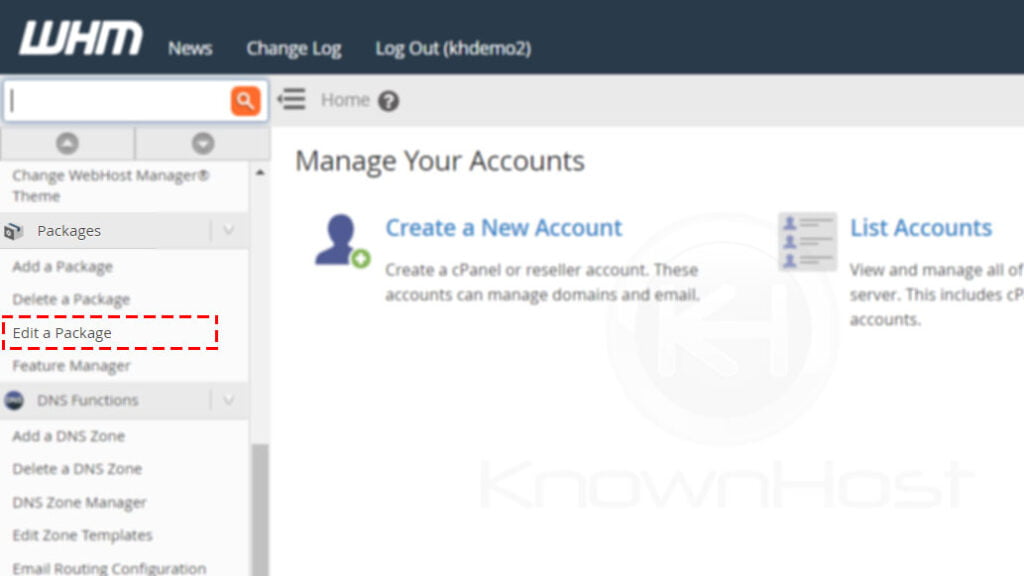 3. Select the package → Click on Edit.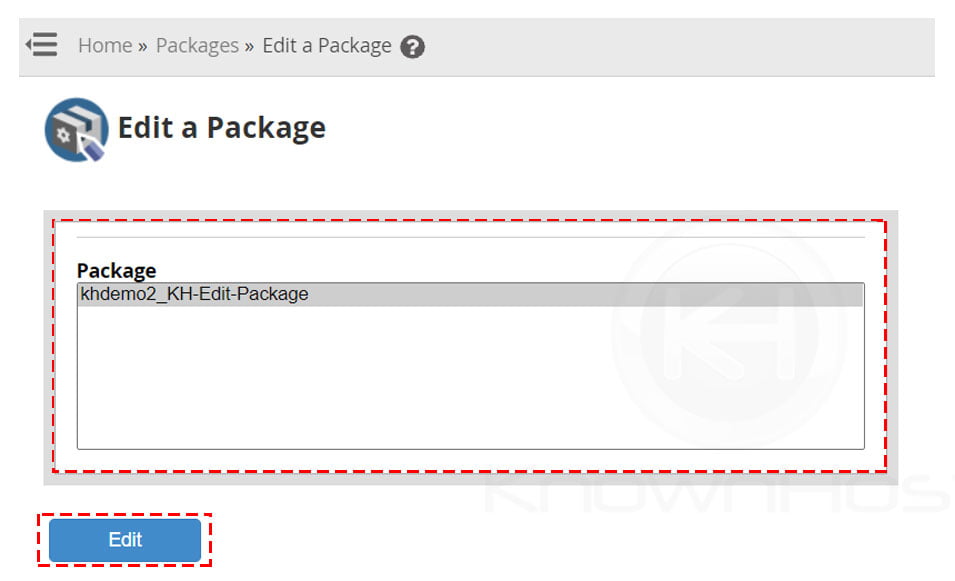 4. Here, make the required changes. Let us take an example, we have 750 MB allocated for the package, but the customer needs Unlimited storage. So, we will select the Unlimited option for the Disk Space Quota.
You can also modify one or more resources of the package at a time.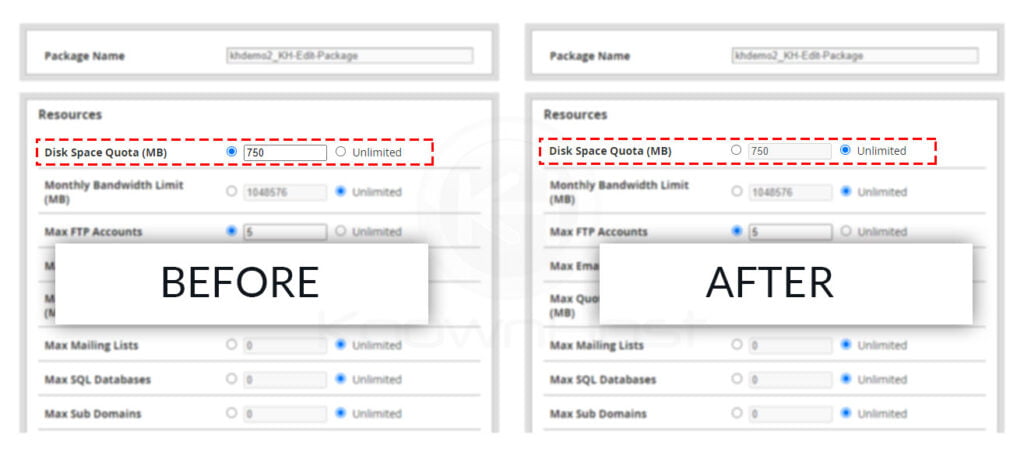 5. To save the changes, click on Save Changes.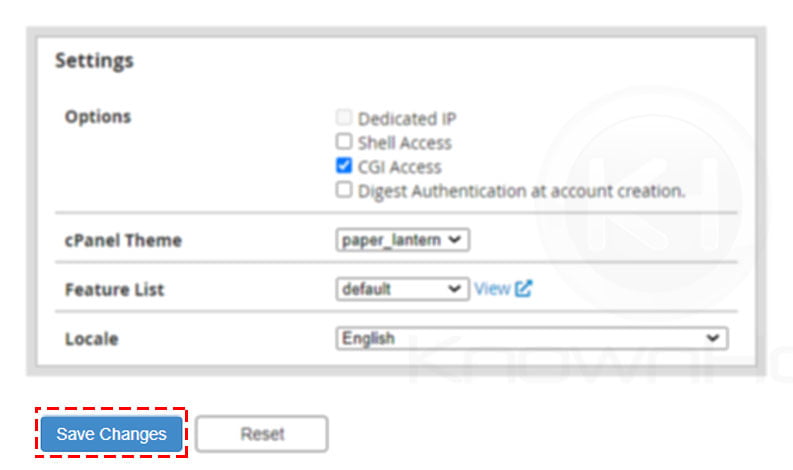 6. Congratulations! You have successfully edited existing packages in the WHM panel.
Modifying existing packages will also affect the resources of cPanel accounts already created on the same package.
---
Conclusion
Now that we've gone over how to edit existing packages in the WHM panel. Before modifying any package, re-confirm the select package once to avoid further problems with the customer allocated resources.
KnownHost offers 365 days a year, 24 hours a day, all 7 days of the week best in class technical support. A dedicated team ready to help you with requests should you need our assistance. You're not using KnownHost for the best webhosting experience? Well, why not? Check with our Sales team to see what can KnownHost do for you in improving your webhosting experience.