How to delete packages in the WHM?
Out-dated packages with no active customers on them are unwanted for use. So better, we get rid of those packages by deleting them from the WHM server. In this article, we will be covering the step-by-step guide on how to delete packages in WHM?
---
1. First, login into WHM panel,
https://your-domain.com:2087, https://IP-address: 2087 or https://server-hostname: 2087.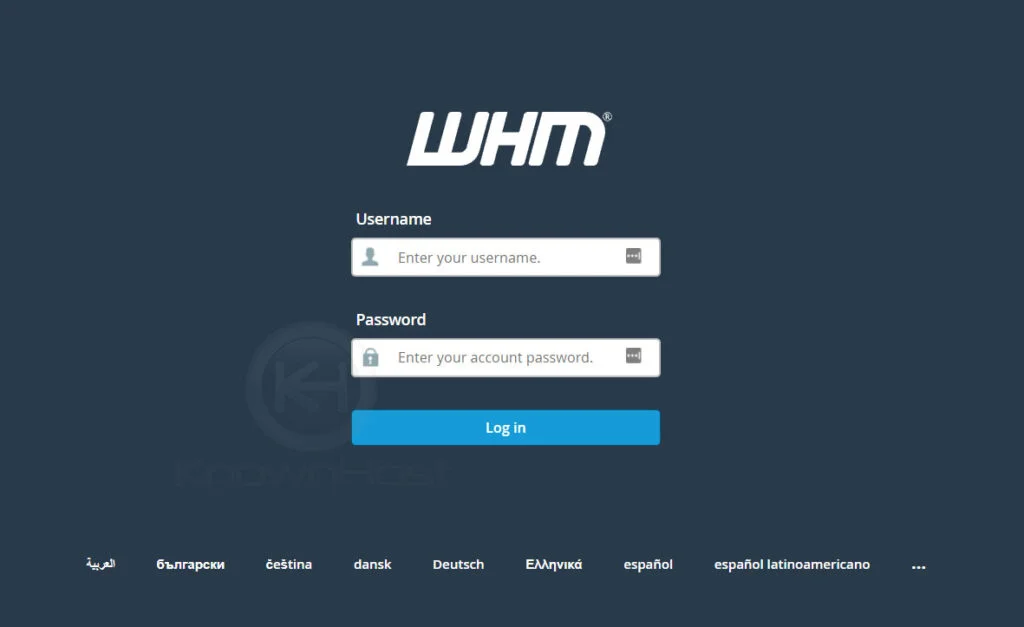 2. Navigate to Packages → Delete a Package.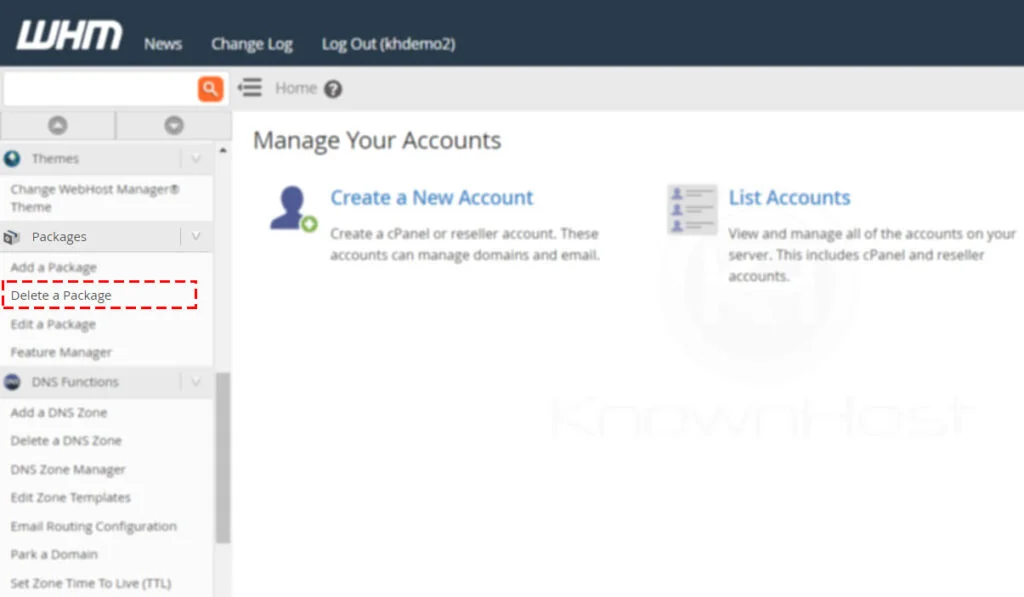 3. Select the package which you would like to delete from the WHM.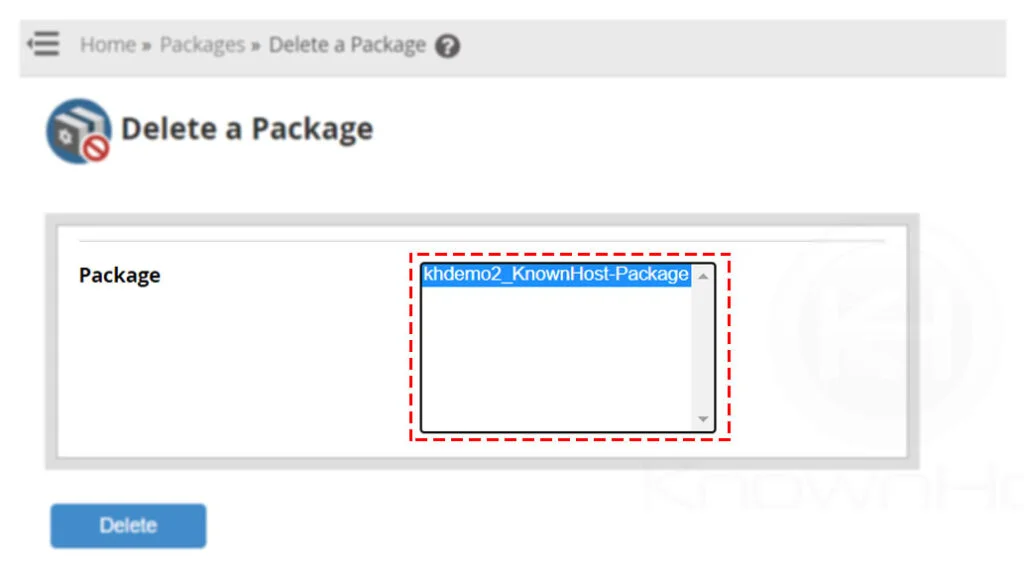 4. Finally, click on Delete.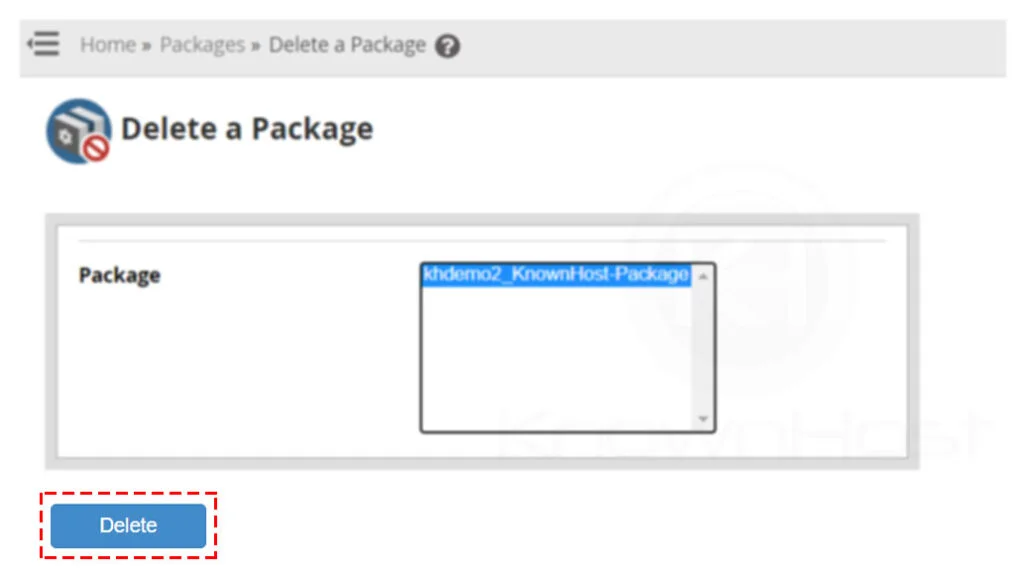 5. Congratulations! You have successfully deleted packages in WHM.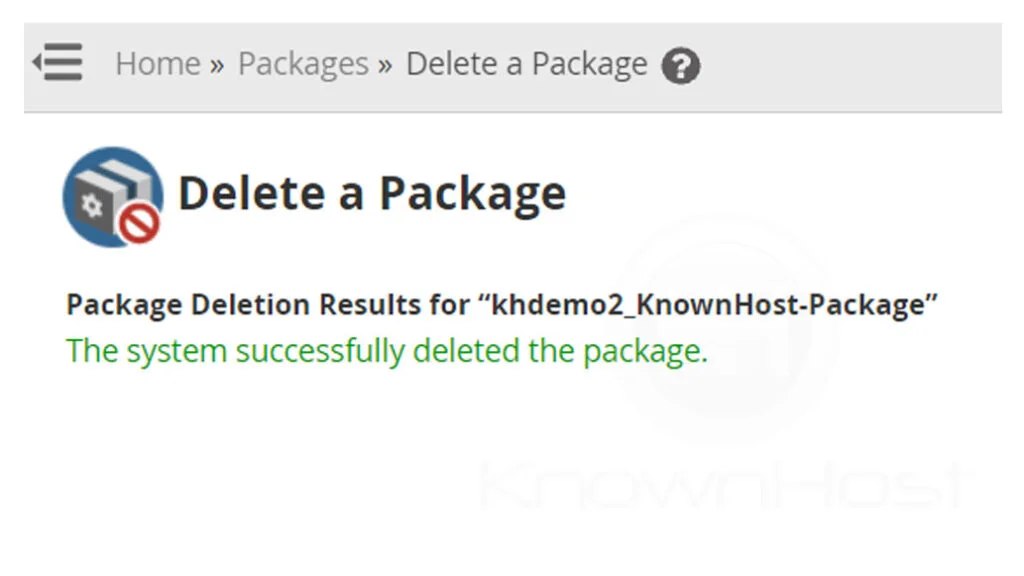 If you accidentally deleted the packages assigned to cPanel accounts, it won't affect the already created cPanel accounts function or resources.
---
Conclusion
Now that we've gone over how to delete packages in the WHM panel. Suppose you have many packages created on a single WHM panel, then at the time of manual cpanel creation. In that case, you might find difficulty selecting the appropriate package due to the list of packages in the dropdown.
KnownHost offers 365 days a year, 24 hours a day, all 7 days of the week best in class technical support. A dedicated team ready to help you with requests should you need our assistance. You're not using KnownHost for the best webhosting experience? Well, why not? Check with our Sales team to see what can KnownHost do for you in improving your webhosting experience.