How to create a package in WHM?
In the cPanel/WHM, you need a package to create the cPanel account. Packages are a set of limitations configured per service and feature (Email, Storage, Bandwidth, etc.). The available resources, limits on the features will be allocated for the created cPanel, subject to selection of the package and its resources, limitations on the feature. Learn, How to create a package in WHM?
---
1. First, login into WHM panel,
https://your-domain.com:2087, https://IP-address: 2087 or https://server-hostname: 2087.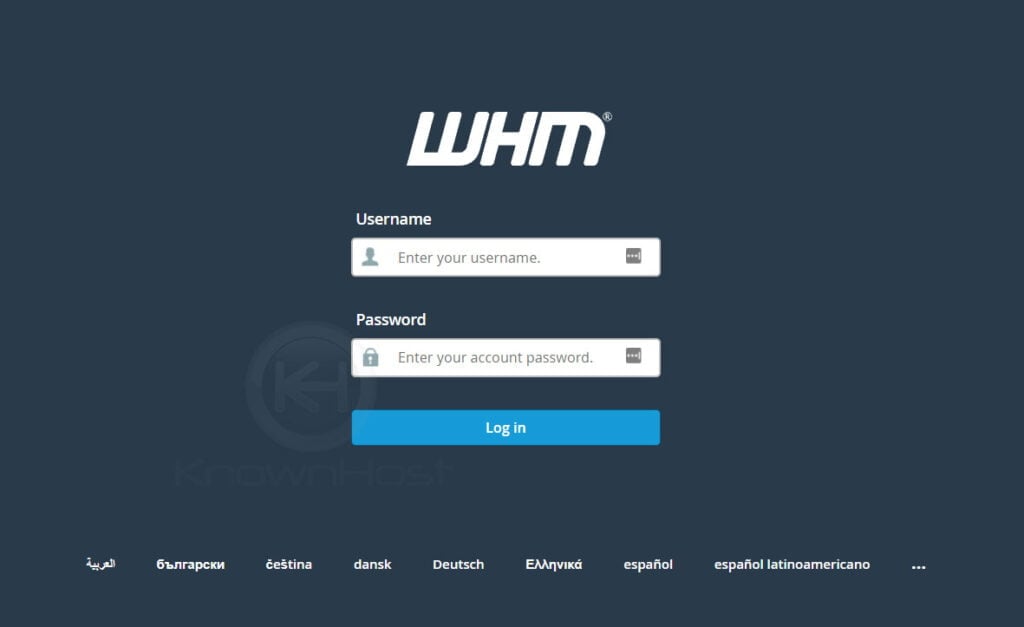 2. Navigate to Packages → Add a Package.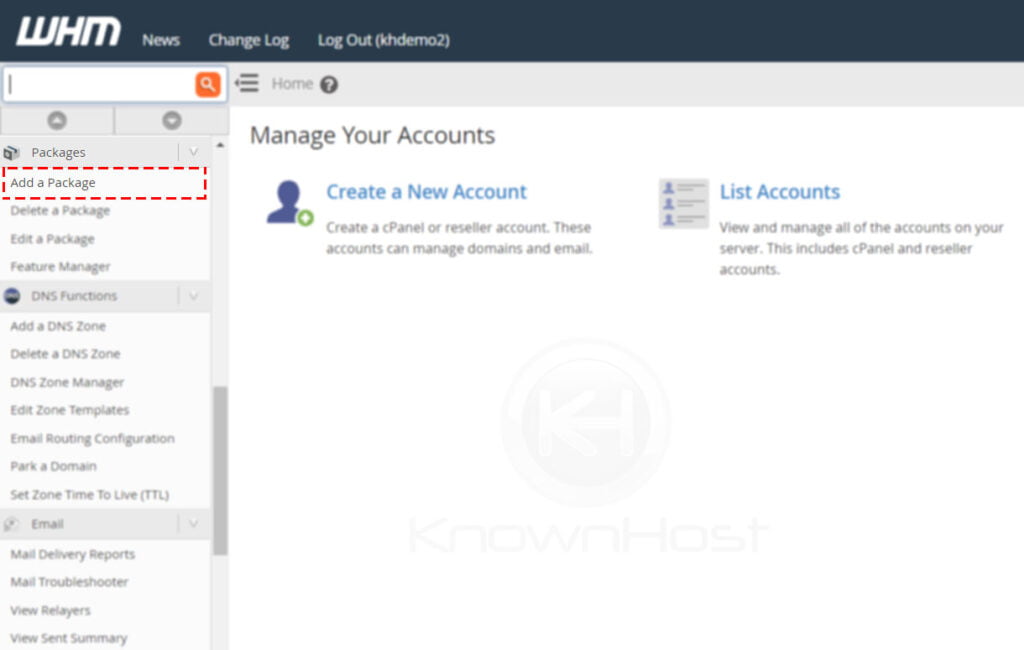 3. Enter the name of the package.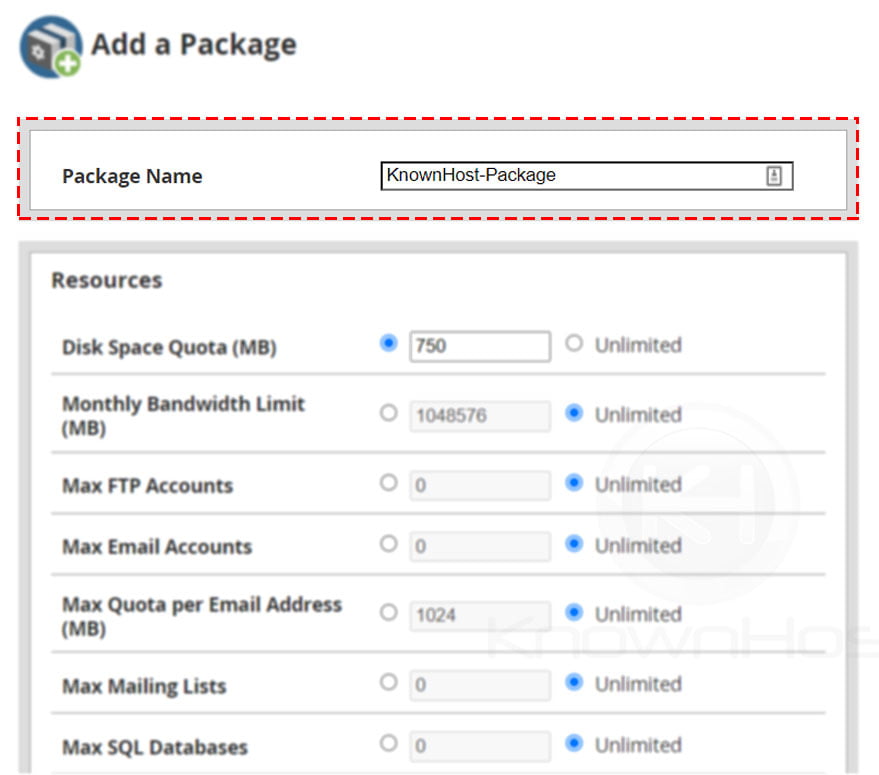 4. Sepcify the resources and limitation for the package.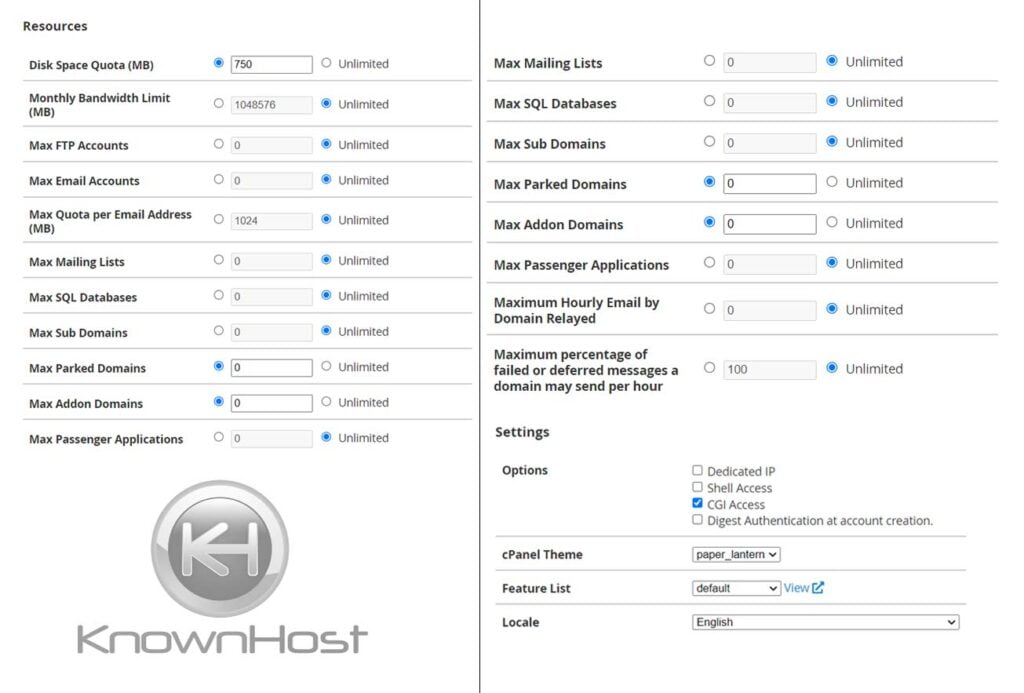 5. Finally, click on ADD.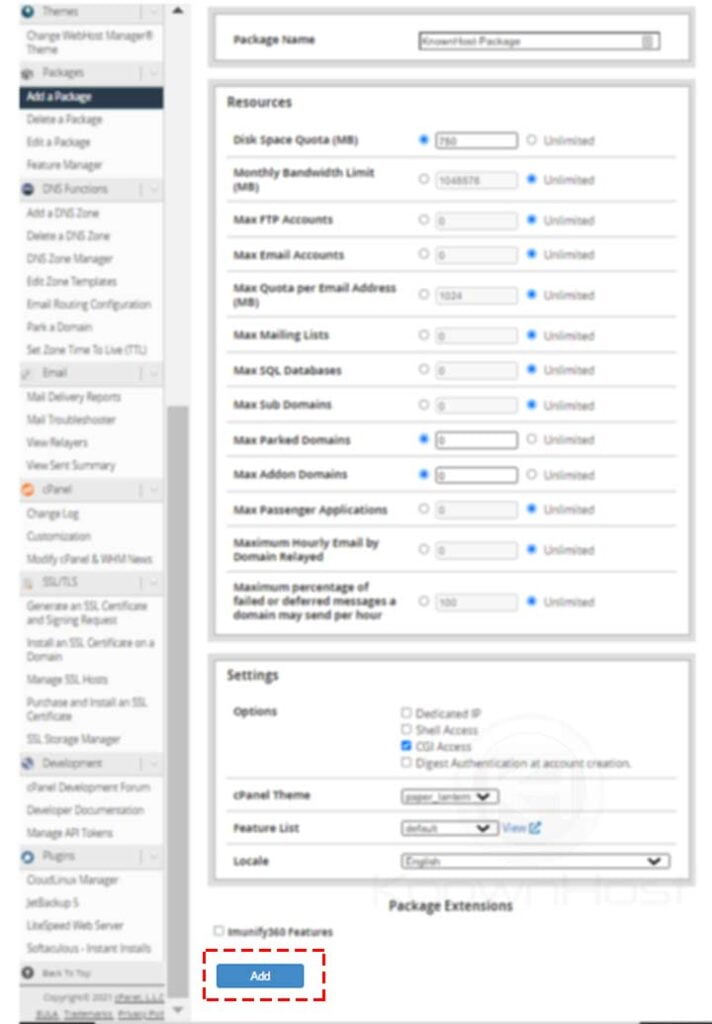 6. Congratulations! You have successfully created a package in WHM.
---
Conclusion
Now that we've gone over how to create a package in WHM. The newly created package in WHM can be used while creating a cPanel account. Also, you can modify the existing package from Packages → Edit a Package.
KnownHost offers 365 days a year, 24 hours a day, all 7 days of the week best in class technical support. A dedicated team ready to help you with requests should you need our assistance. You're not using KnownHost for the best webhosting experience? Well, why not? Check with our Sales team to see what can KnownHost do for you in improving your webhosting experience.