How to configure MX record in the WHM?
Email routing is mainly dependent on the MX records, which are configured for the domain name. WHM interface allows you to configure the custom MX records for any individual domain name. Moreover, you can modify the email routing configuration as well. Learn, How to configure MX record in the WHM?
---
1. First, login into WHM panel,
https://your-domain.com:2087 or https://IP-address: 2087 or https://server-hostname: 2087.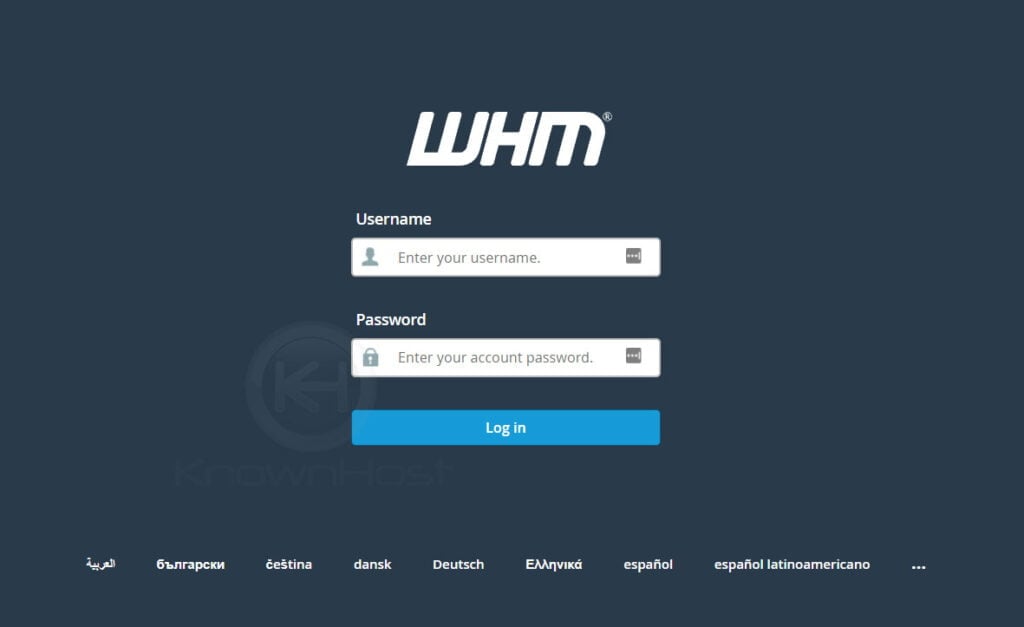 2. Navigate to DNS Functions → Email Routing Configuration.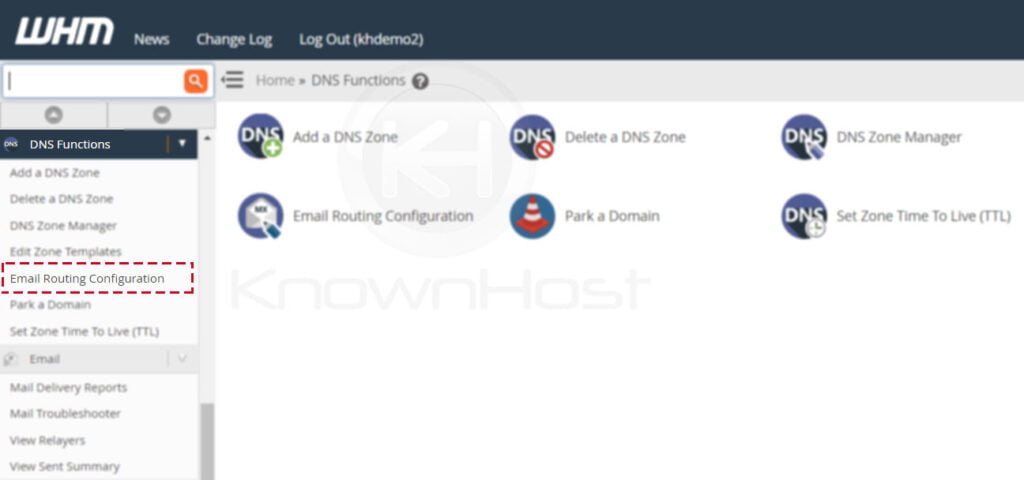 3. Select the Domain Name → Click on Edit.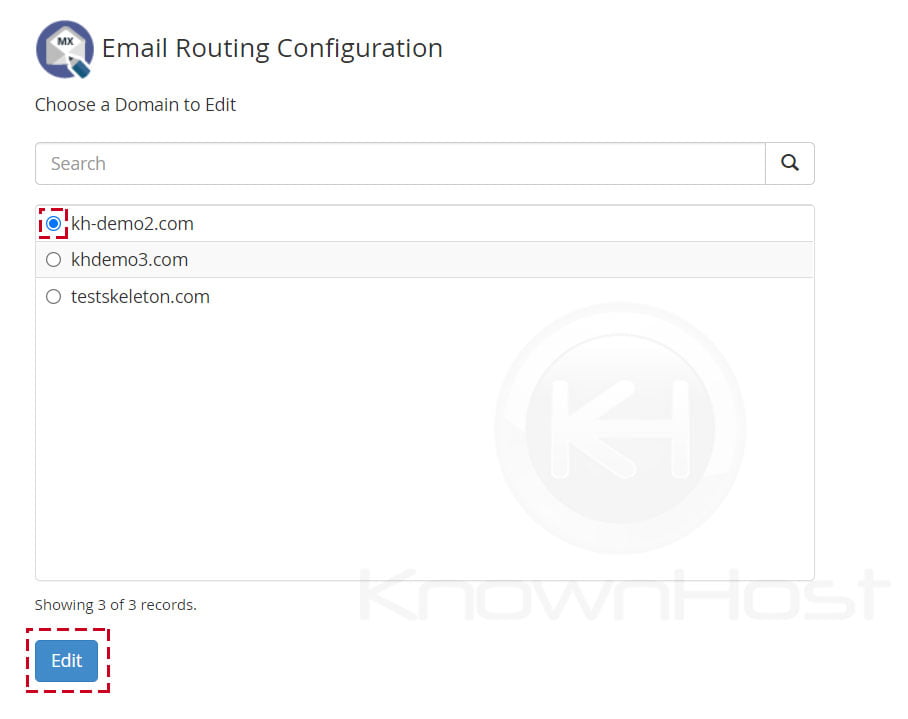 4. Configure the Custom MX Records → Click on Save. (If you want to add more MX entries, click on Add Another MX Entry Field.)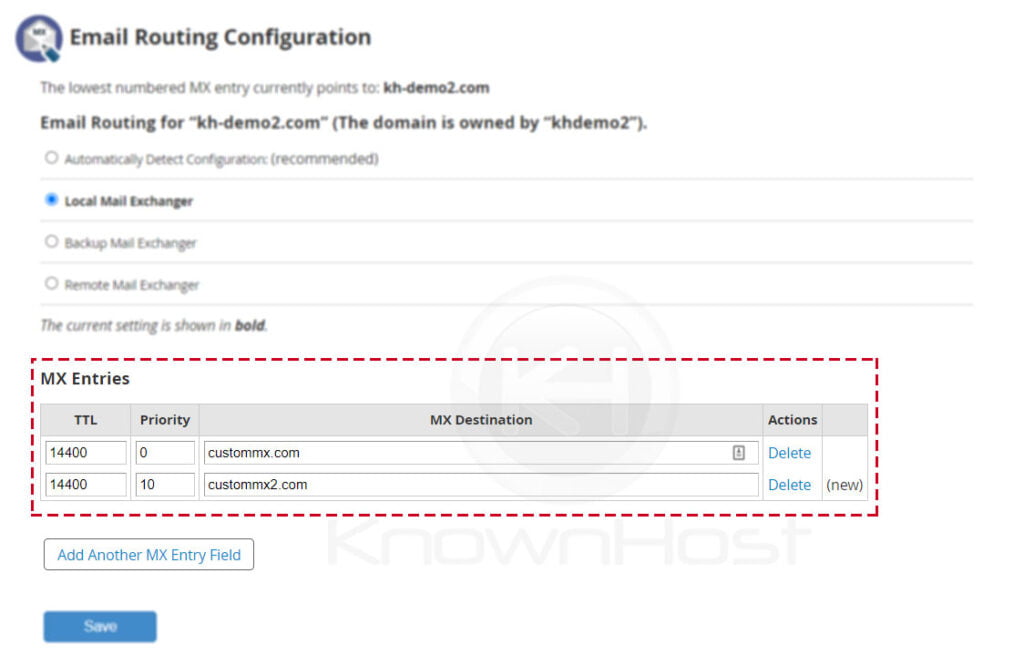 5. Finally, to save the changes click on SAVE.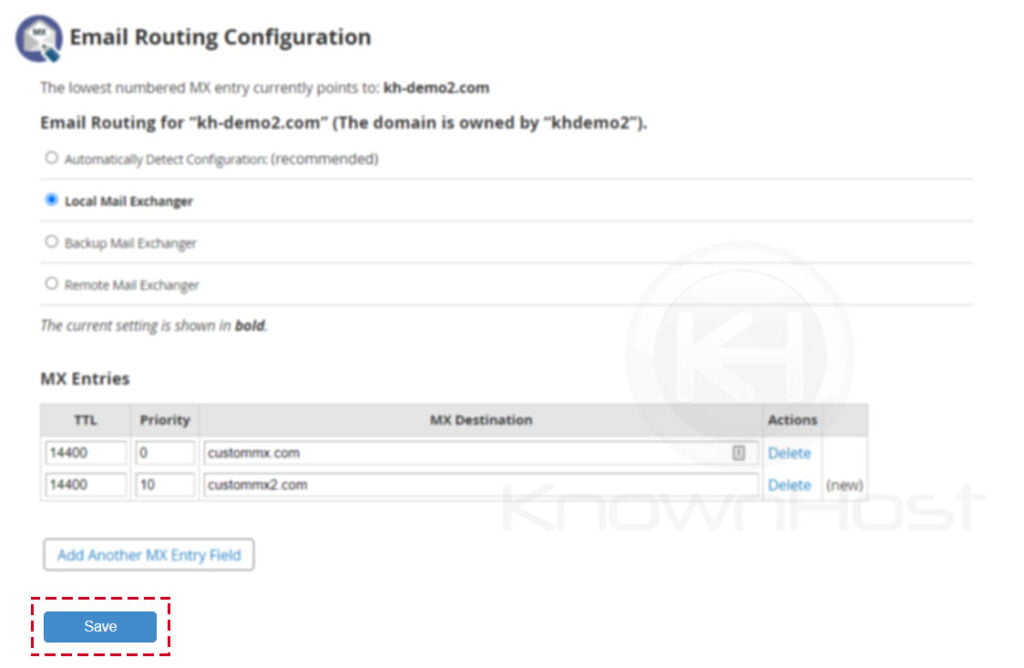 If using MX records other then server provided, you'll want to make sure that "Remote Mail Exchanger" is selected to ensure mail gets routed properly.
6. Congratulations! You have successfully configured the MX records using WHM.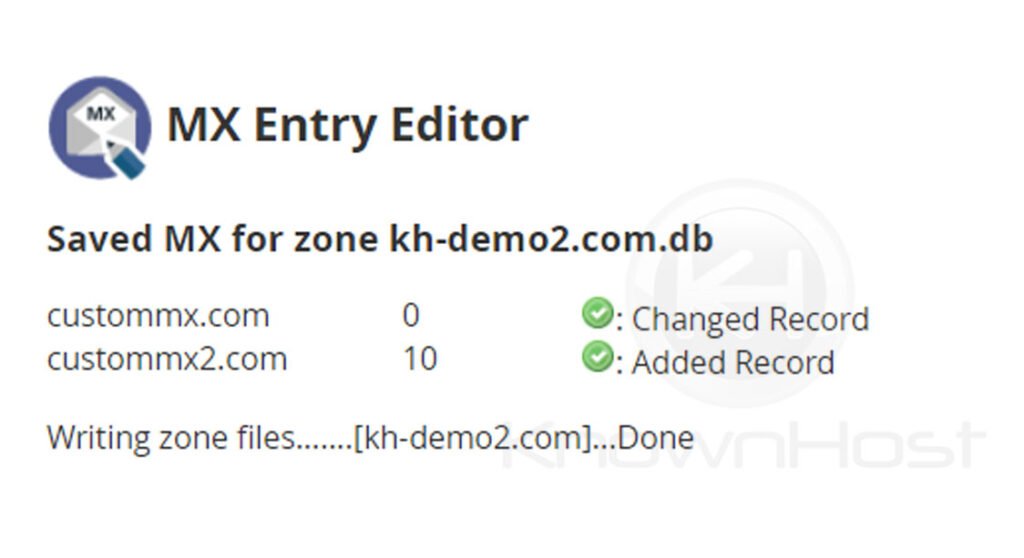 ---
Conclusion
Now that we've gone over how to configure MX record in the WHM panel. Ensure you configure the custom MX records accurately, or it might affect email receiving for the domain.
KnownHost offers 365 days a year, 24 hours a day, all 7 days of the week best in class technical support. A dedicated team ready to help you with requests should you need our assistance. You're not using KnownHost for the best webhosting experience? Well, why not? Check with our Sales team to see what can KnownHost do for you in improving your webhosting experience.