How to configure custom TTL in WHM?
Time To Live, i.e., TTL is configured time in seconds which decides the DNS cache expiry. For example, you have a domain knownhost.com, and A record TTL is configured as 14400 (14,400 seconds), it has an initial A Record 1.1.1.1. Suppose you updated the A record for the domain name knownhost.com with 2.2.2.2. Due to TTL 14400, the server will keep the cache of A record 1.1.1.1 before the TTL period, and it will expire the present stored cache and request the new data after the TTL period, i.e., 14400 seconds. Hence, if you try to check the A record for knownhost.com before the TTL period, you might see A record as 1.1.1.1, and after 14,400 seconds, you will see the newly updated A record 2.2.2.2. Using the custom TTL in the WHM panel, you can also configure the TTL for individual domains.
---
1. First, login into WHM panel,
https://your-domain.com:2087 or https://IP-address: 2087 or https://server-hostname: 2087.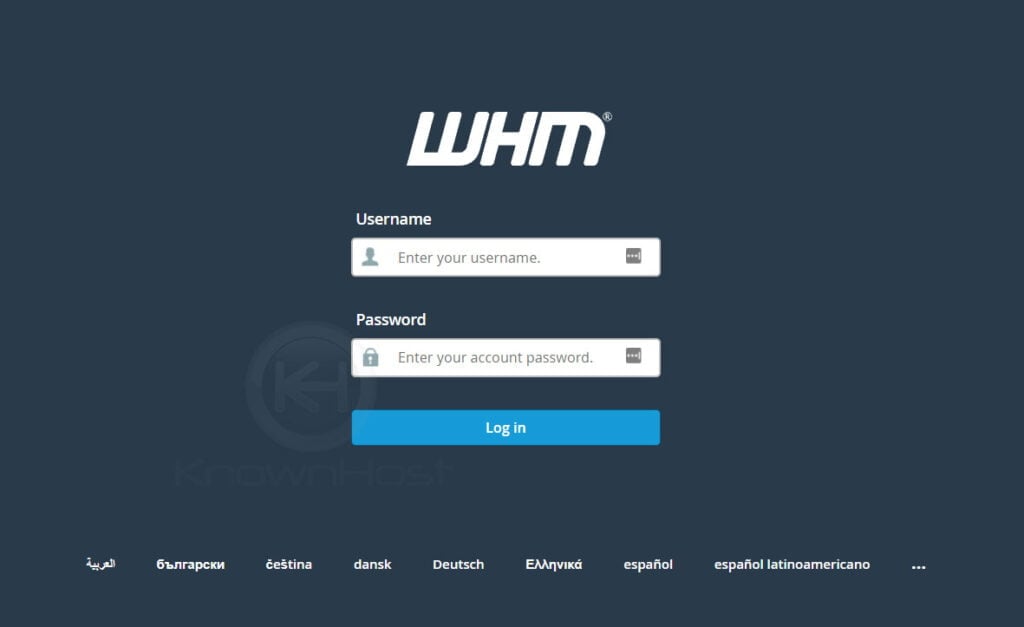 2. Navigate to DNS Functions → Set Zone Time To Live (TTL).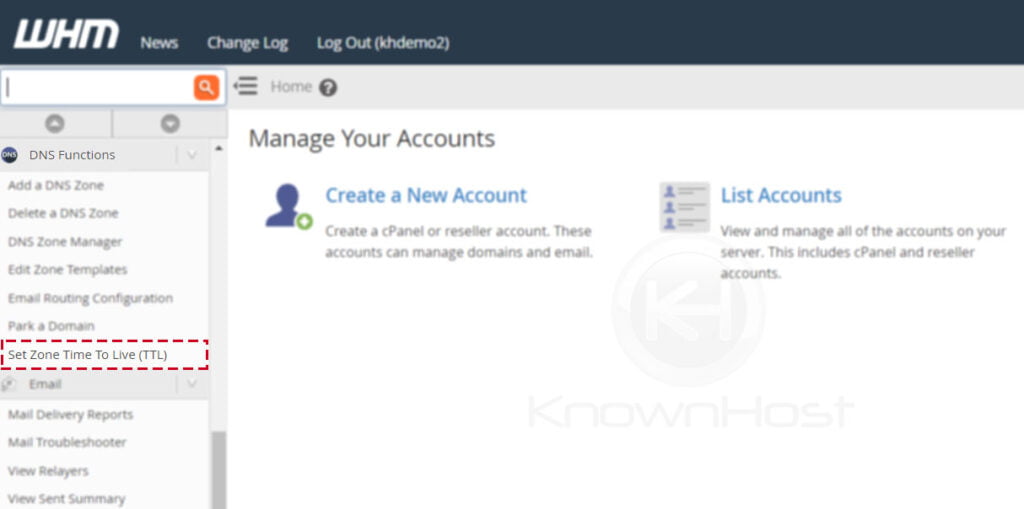 3. Select the Domain name from the list.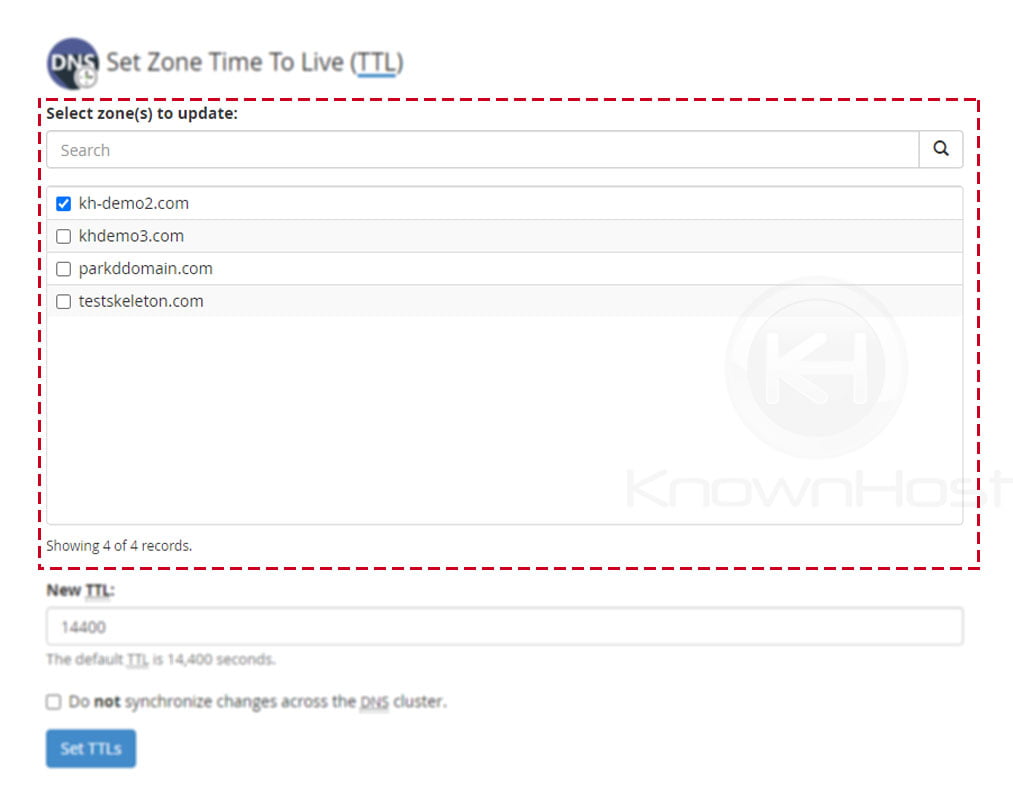 4. Enter the custom Zone Time To Live (TTL).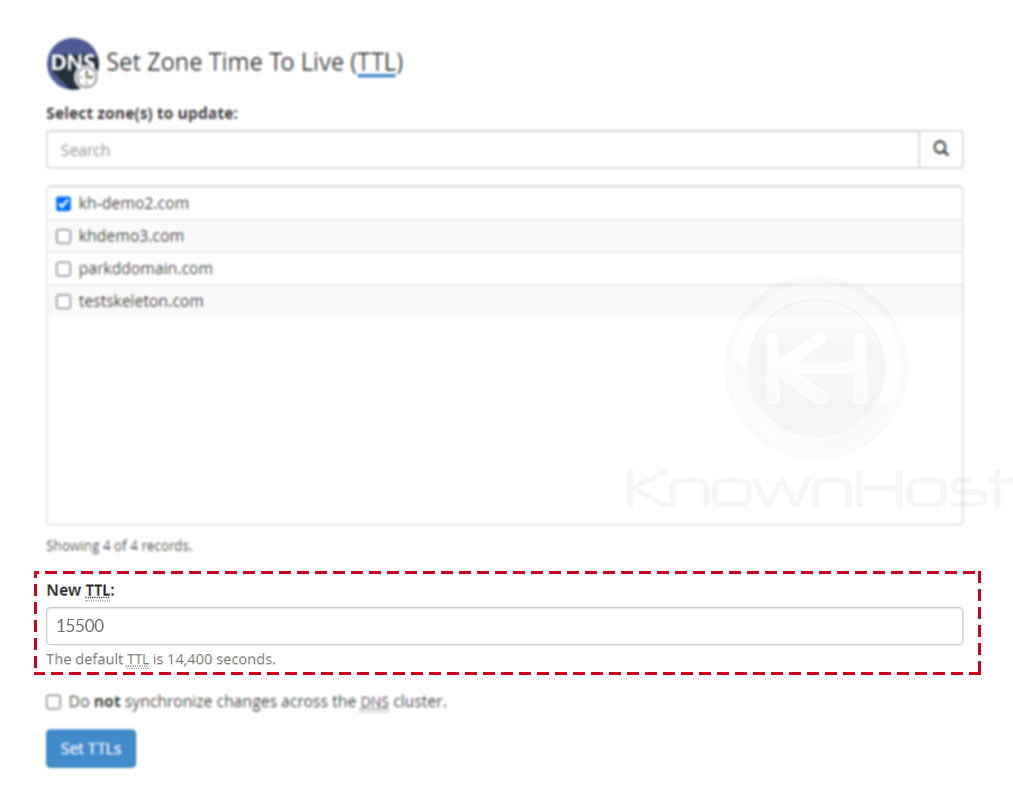 5. If you don't want to make the changes for the select domain at the cluster level, check the option "Do not synchronize changes across the DNS cluster".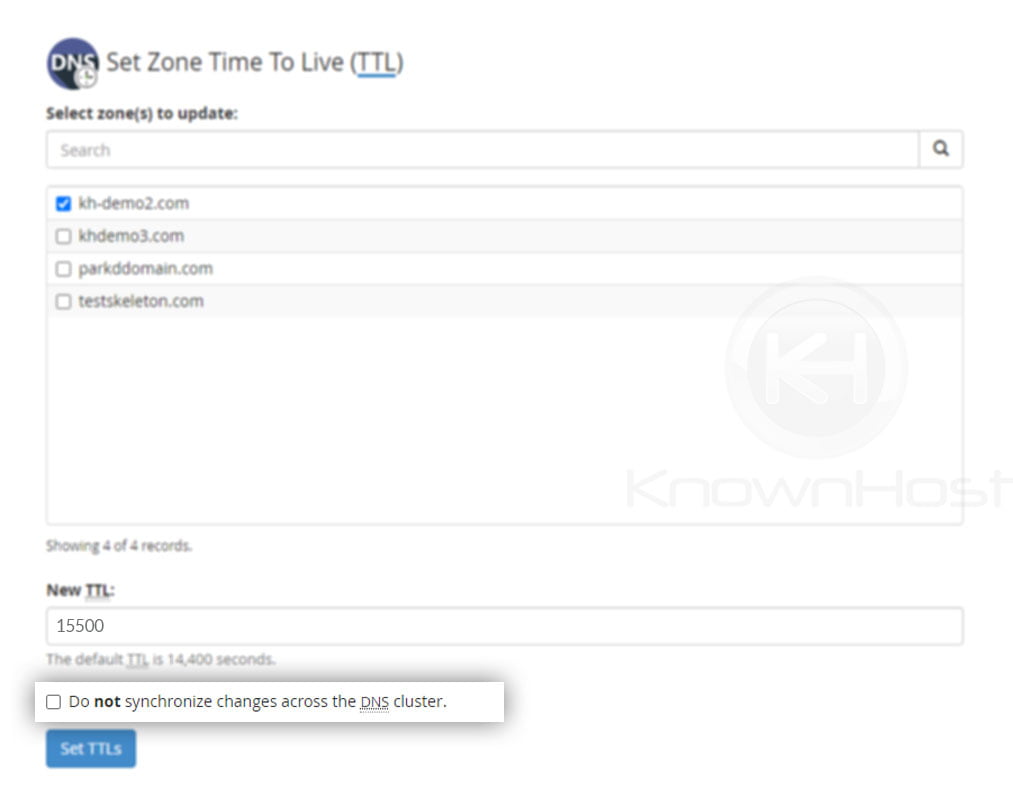 6. Finally, click on Set TTLs.
7. Congratulations! You have successfully configured the custom TTL.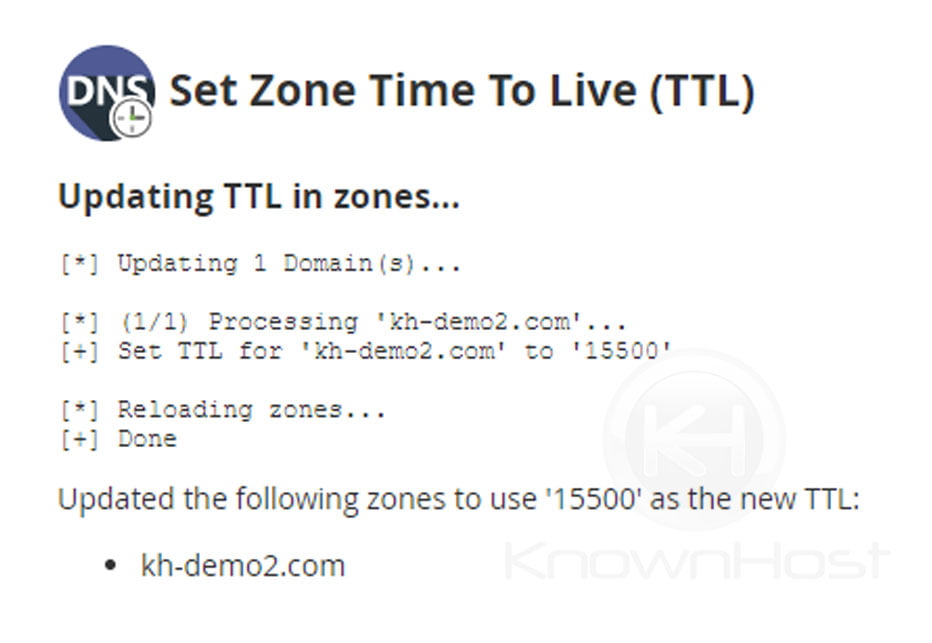 ---
Conclusion
Now that we've gone over how to configure custom TTL in the WHM panel. Once you update the custom TTL for the select domain, it will update the new TTL for all the DNS records associated with the selected domain name.
KnownHost offers 365 days a year, 24 hours a day, all 7 days of the week best in class technical support. A dedicated team ready to help you with requests should you need our assistance. You're not using KnownHost for the best webhosting experience? Well, why not? Check with our Sales team to see what can KnownHost do for you in improving your webhosting experience.