How to access the File Manager
This article covers how to access the File Manager within your Managed WordPress through the Plesk interface.
We'll be going over the steps required to make this process simple and easy.

Step 1: Log in to your Plesk interface.
You can log in to Plesk through two methods.
Through your my.knownhost.com dashboard following this method: one-click login
Through the direct URL received in your 'Welcome Email'
If you choose the latter; you should see the following page.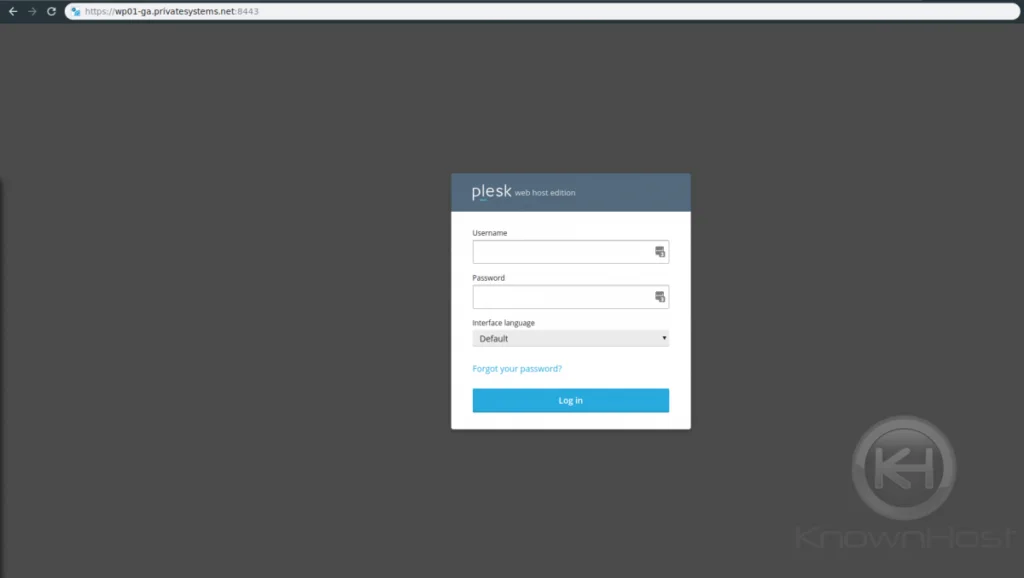 Step 2: Click on "File Manager" within your home screen.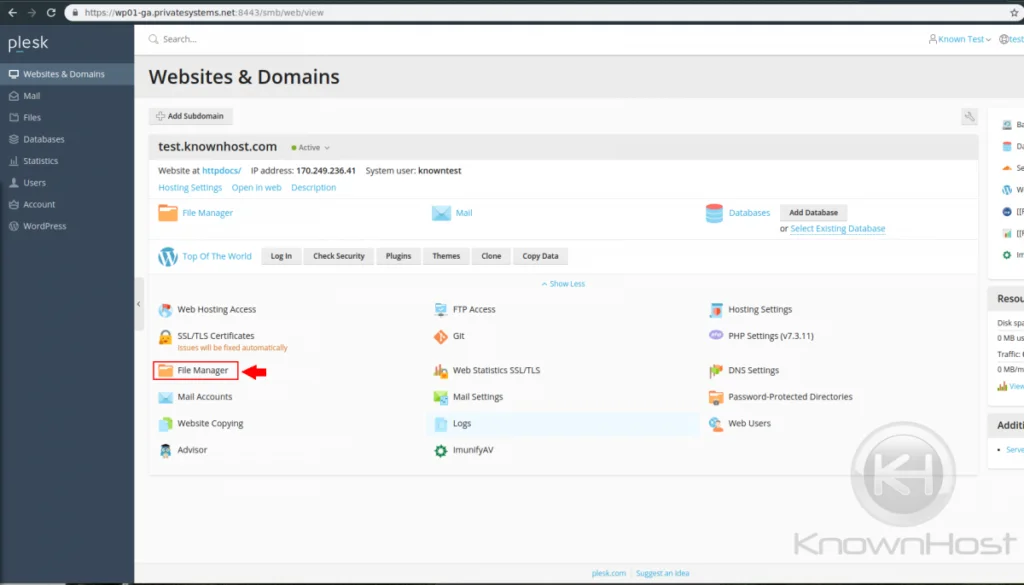 Step 3: Using the File Manager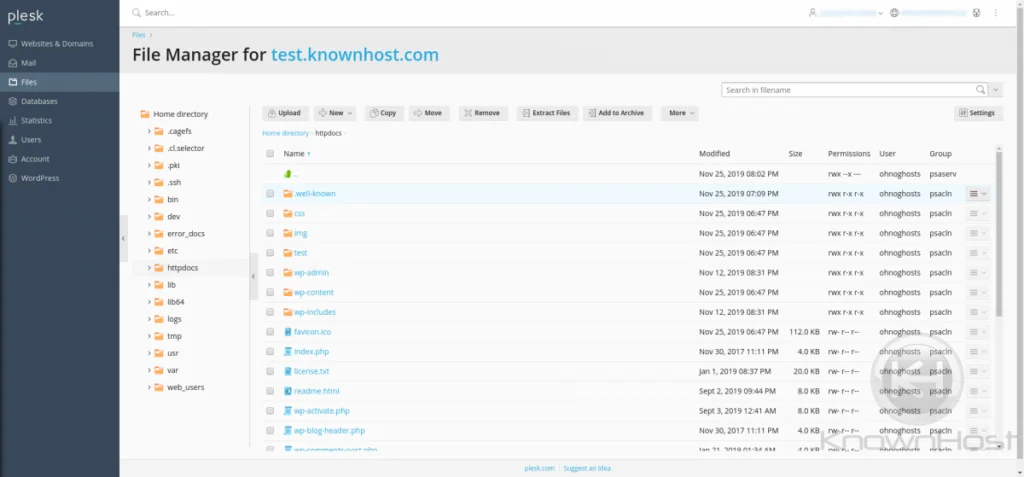 Plesk's structure is not much different from other file managers. Plesk, much like others allows for the same utilities.
Create Files
Upload Files
Create Folders
Modify Permissions
Delete Files
This interface is capable of doing many things, including editing files for quick modifications.
As always, if you ever require assistance – please reach out to us.