How to create a new email
This article covers how to create an email within your Managed WordPress through the Plesk interface.
We'll be going over the steps required to make this process simple and easy.
Step 1: Login to your Plesk interface.
You can login to Plesk through two methods.
Through your my.knownhost.com dashboard following this method: one-click login
Through the direct URL received in your 'Welcome Email'
If you choose the latter; you should see the following page.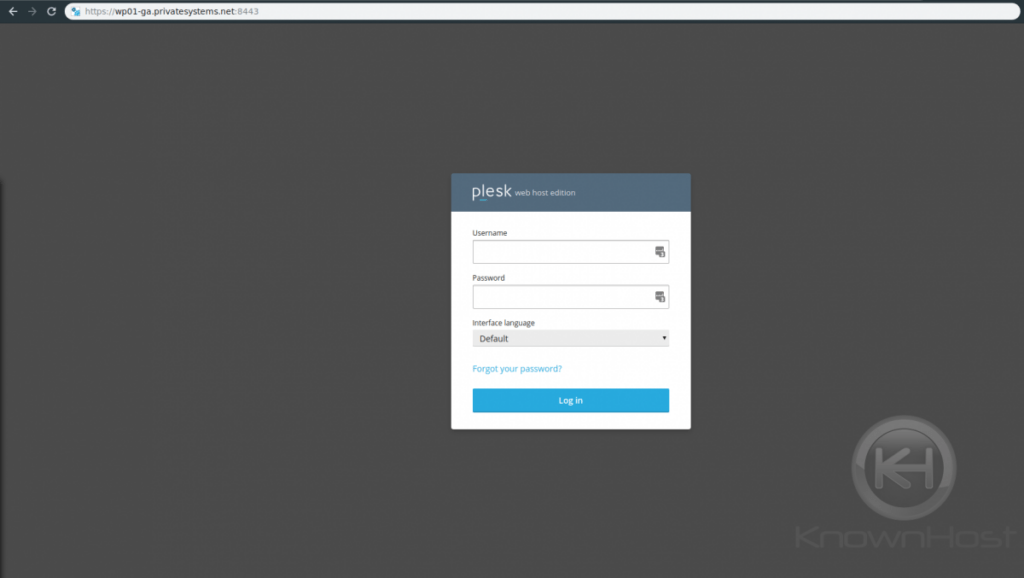 Step 2: Access the "Mail Accounts" section.
To get to the 'Mail' area there are two ways.
Click "Mail" in the left-hand sidebar
Click "Mail Accounts" under the feature listings in the middle of the screen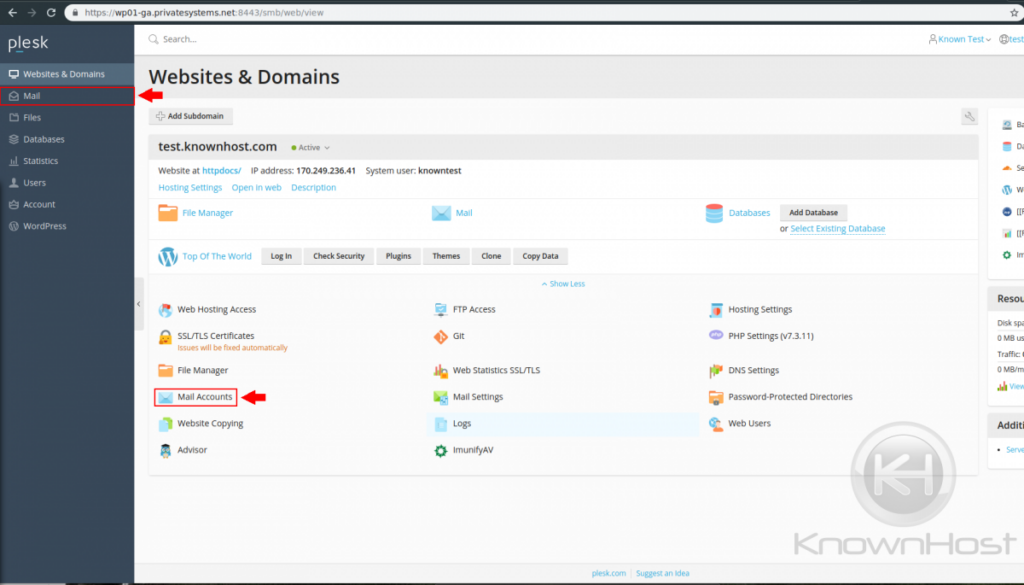 Once there, you'll want to click "Create Email Address" to get to the creation screen.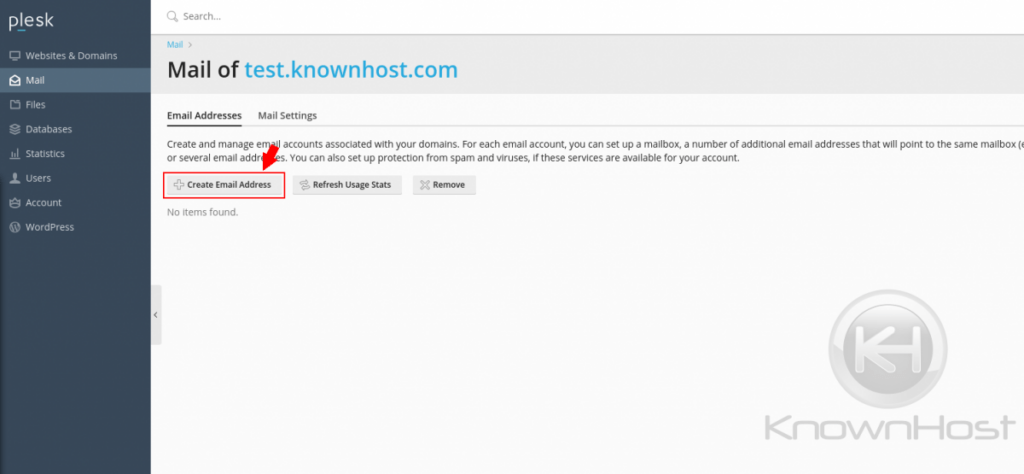 Step 3: Create your email
Here you will enter the email address you will want to create, in our example we used 'test'
You could enable this email to be able to login to your Plesk account if necessary.
You can set an 'external' email in the event that you needed to reset your password and were unable to utilize your primary email to the Plesk account.
Set your password, a size if necessary and a description of this account for record purposes and hit "Ok!"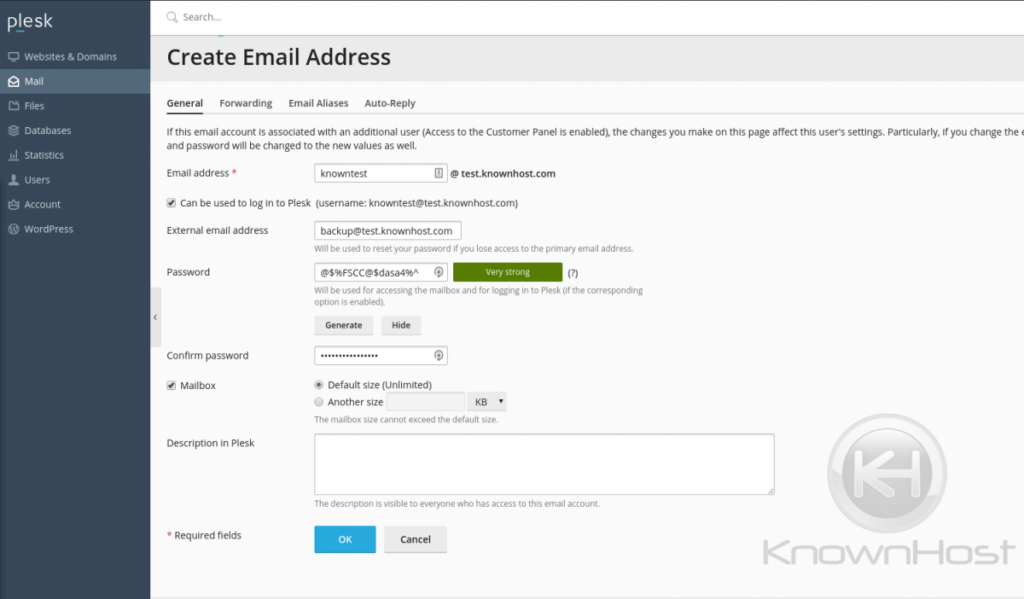 Your email will then now be ready for use!
For configuration purposes; you would use the following:
Username. In this field, specify your full email address. For example, johndoe@example.com.
Password. Most likely, the password to your email account.
Mail server protocol. This property defines whether you want to keep copies of messages on the server or not. To keep the copies on the server, select the IMAP option. If you do not want to keep them on the server, select POP3.
Incoming mail server (POP3/IMAP). Type your domain name. For example, example.com. The POP3 port is 995. The IMAP port is 993.
Outgoing mail server (SMTP). Type your domain name. For example, example.com. The SMTP port is 465. This server requires authentication.
See our discussion on IMAP v POP3.