Adding Payment Accounts (Credit Cards & ACH)
Adding Payment Accounts to your KnownHost Billing account is easier than ever.
Login to "My KnownHost" Client Portal.
Navigate to the "Payment Accounts" page in the navigation bar.
Once on the Add Payment Account page, as shown below, fill in the required information.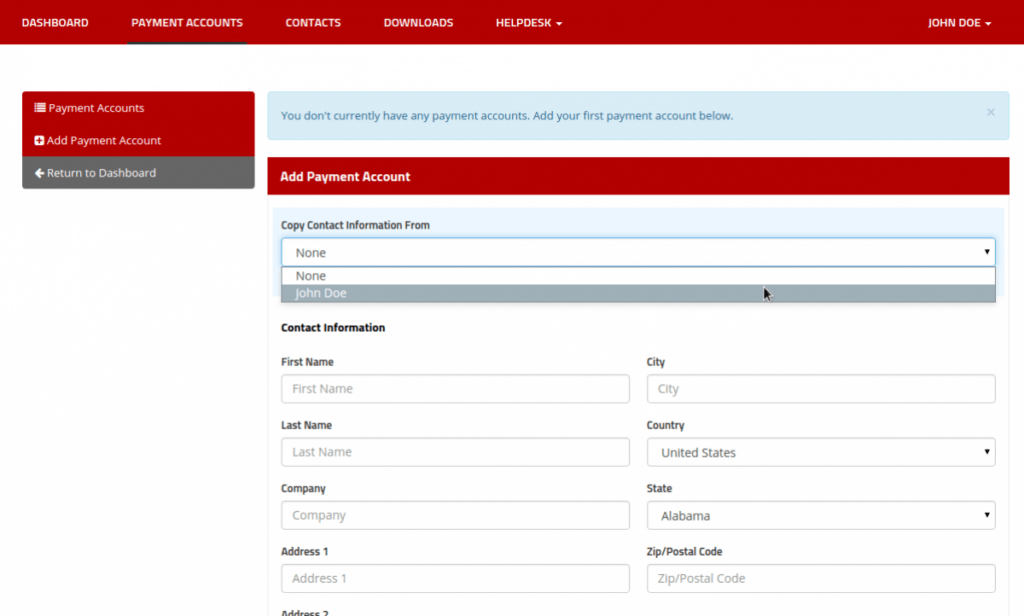 To make this even easier, you may pre-populate the form with information from existing contacts in your account.
Once all required forms have been completed, select the "Create Account" button.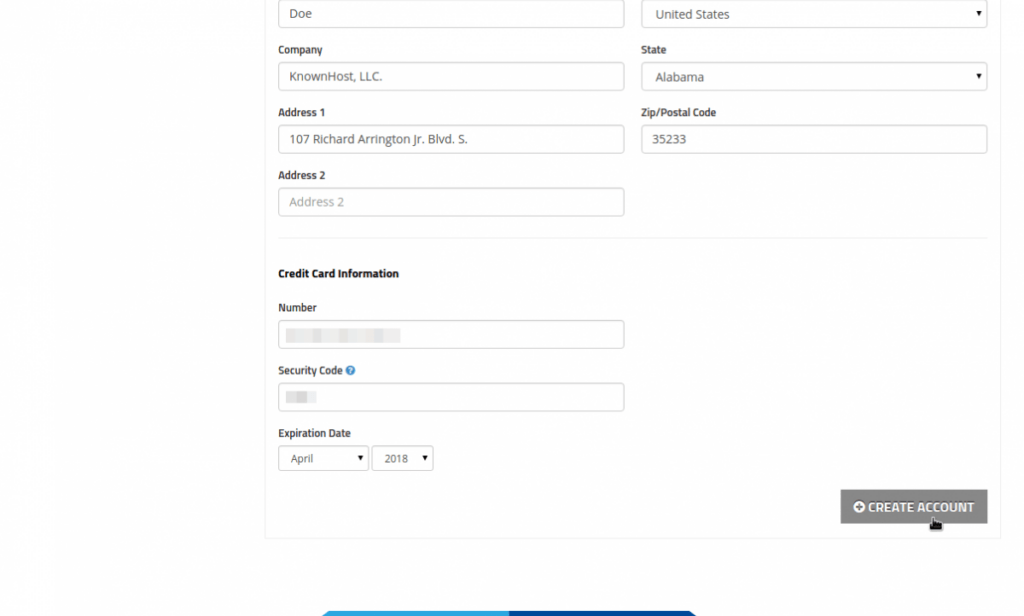 That's it! You've added the payment account. From here, you can add more accounts, edit existing accounts or update your default payment account.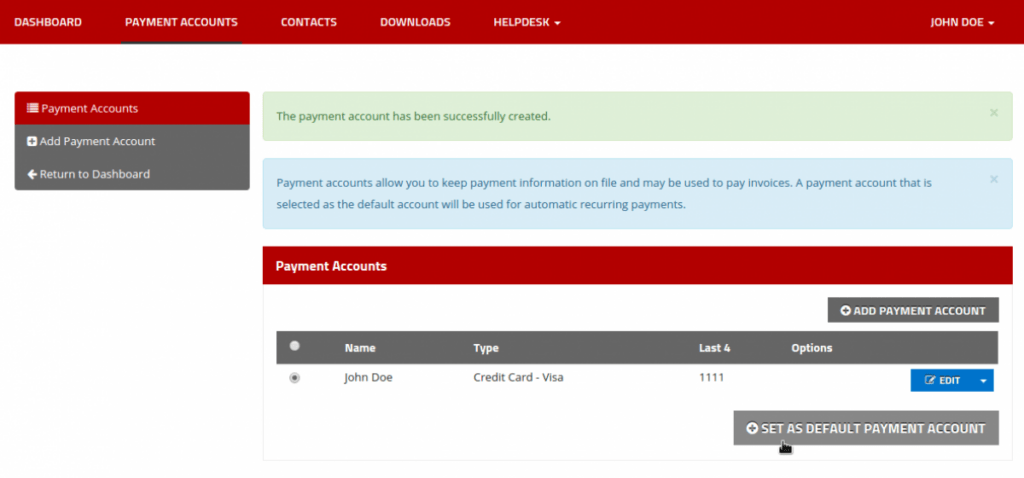 We Also Accept ACH from US banks in USD
It is similar to setting up a credit card in our system. To add a Bank account to our system follow the above directions and select ACH as detailed below.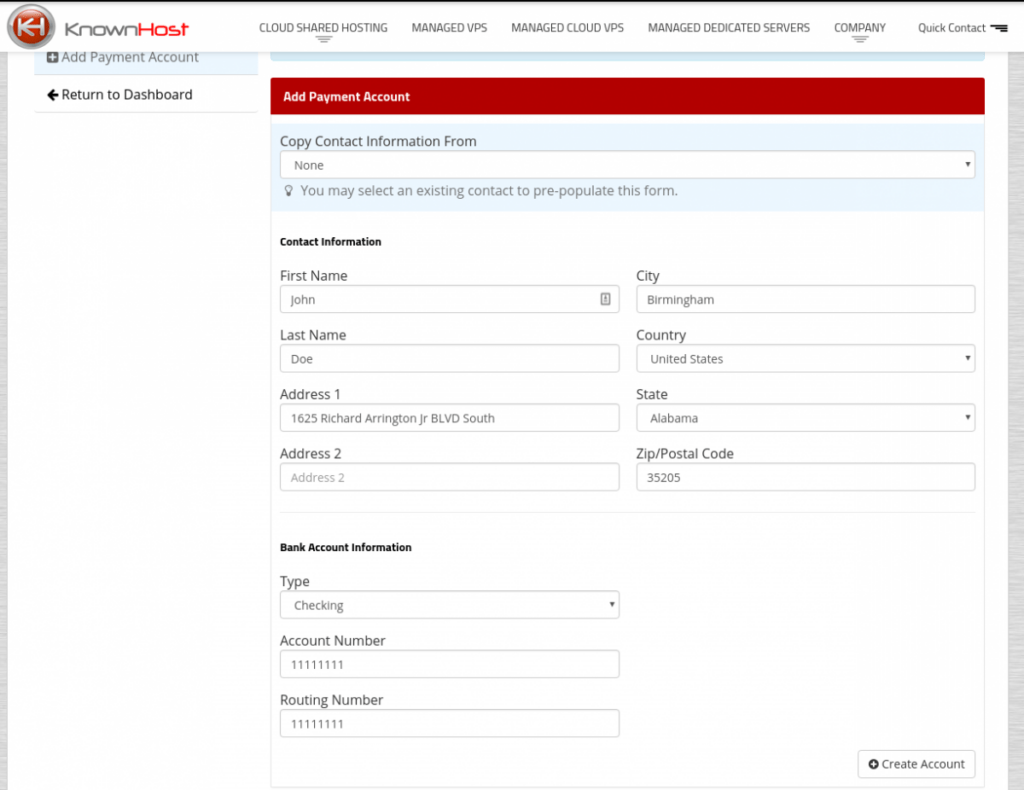 Once you proceed to the next page select if it is a Checking and or Savings account then enter your routing number and your Account number with your bank.