How to manage your KnownHost MWP?
KnownHost offers a specialized service for WordPress users called MWP. If you already got yourself one, this article will demonstrate how you can manage your KnownHost MWP.
---
1. First, login into Billing Portal (my.knownhost.com) with registered email address and password.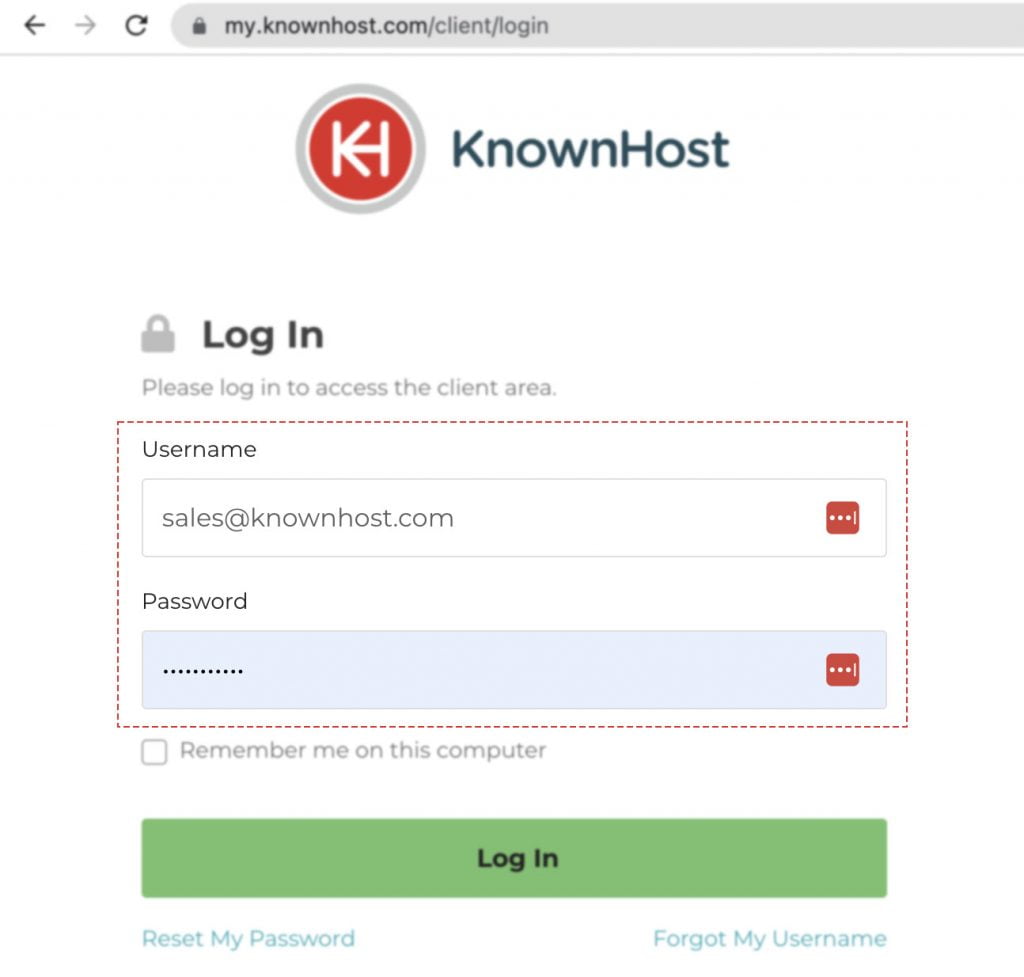 2. In the Navigation tray, you can find the option "Services" click on that or you can navigate to Dashboard → Click on Services.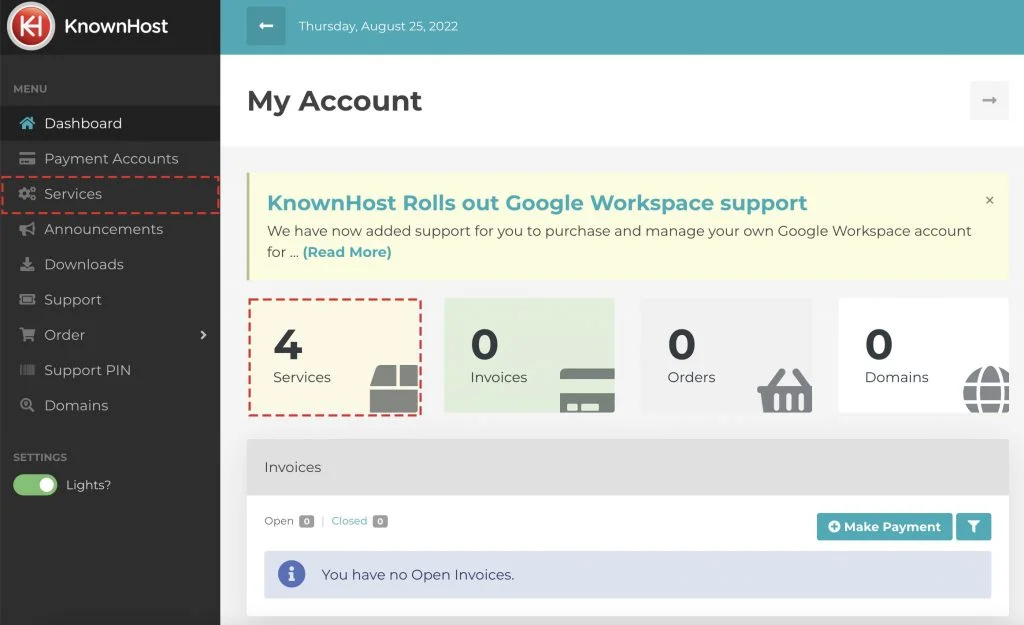 3. Then, locate the MWP service → Click on Manage.
4. You will be navigated to the Information tab by default. Here, you can see all the general information about the service, such as Service Name, Status, Renewal Date, Creation Date, etc.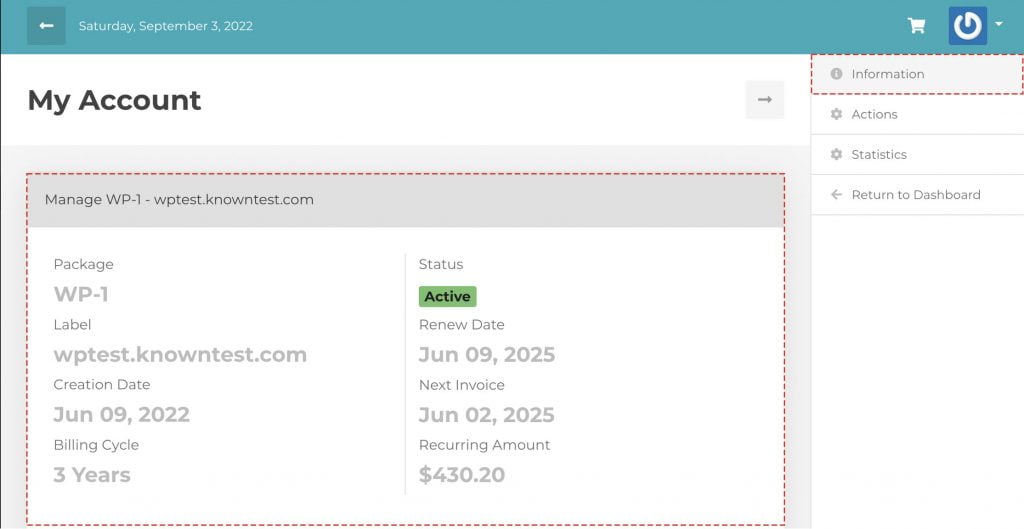 5. In Actions tab, you can change the password for the MWP service.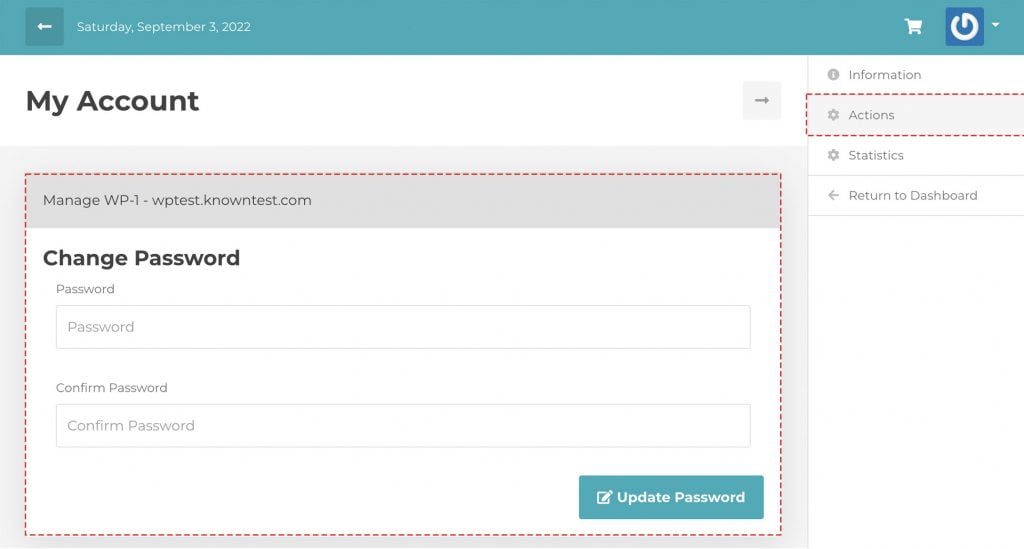 6. In Statistics tab, you can view current Disk Space and Bandwidth usage.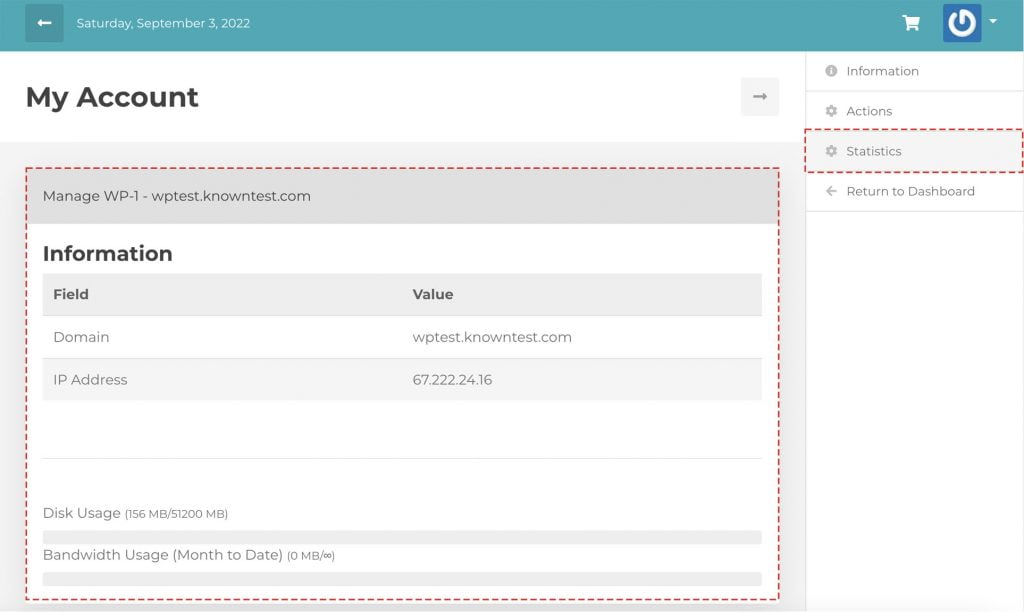 ---
Conclusion
Now that we've gone over how to manage your KnownHost MWP package easily. Also, we have demonstrated the various other options and add-ons that will ease user's MWP service management.
KnownHost offers 365 days a year, 24 hours a day, all 7 days of the week best in class technical support. A dedicated team ready to help you with requests should you need our assistance. You're not using KnownHost for the best webhosting experience? Well, why not? Check with our Sales team to see what can KnownHost do for you in improving your webhosting experience.