How to Whitelist or Blacklist Emails cPanel's email filters?
In the previously covered article How to set/configure Spam Filters in cPanel? We have covered the full feature of the Spam Filters option in cPanel. This article will cover how to whitelist the email addresses to bypass the Spam Filters and how to blacklist addresses to avoid continuous spamming on the server giving you greater control over your cPanel accounts email filters.
---
1. Log in to cPanel using Username & Password. i.e; (https://yourdomain.com:2083 or https://yourdomain.com/cpanel)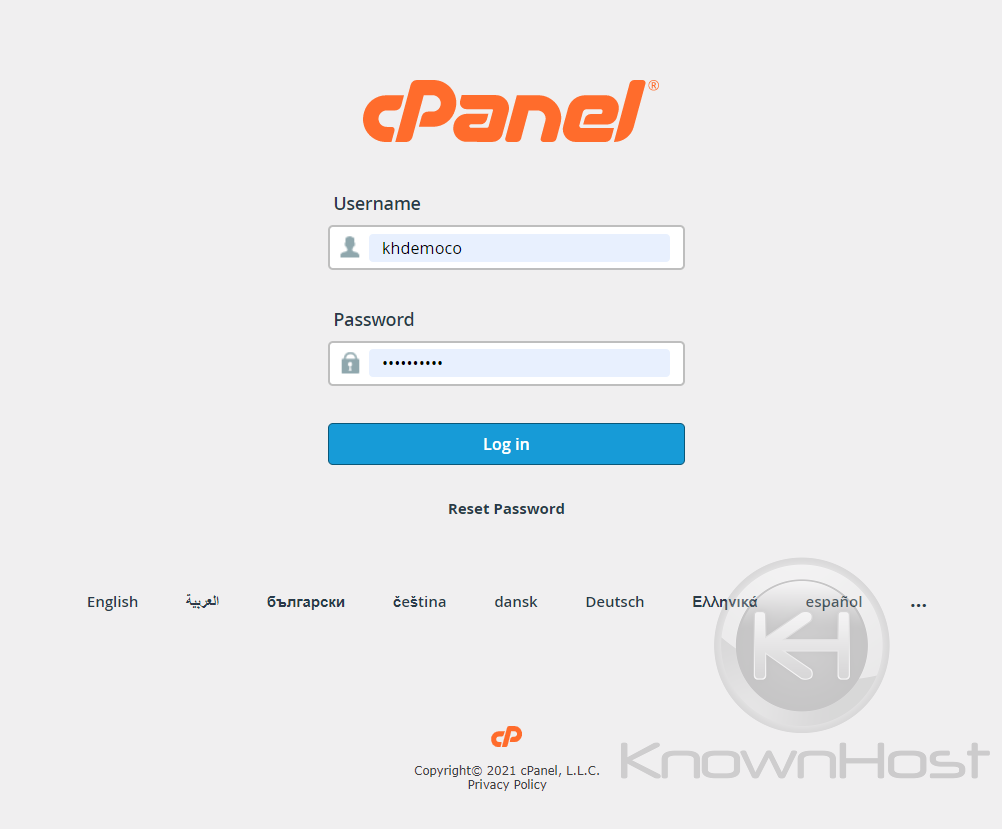 2. Navigate to Email → Spam Filters.

3. Expand the Additional Configuration by clicking on Show Additional Configurations.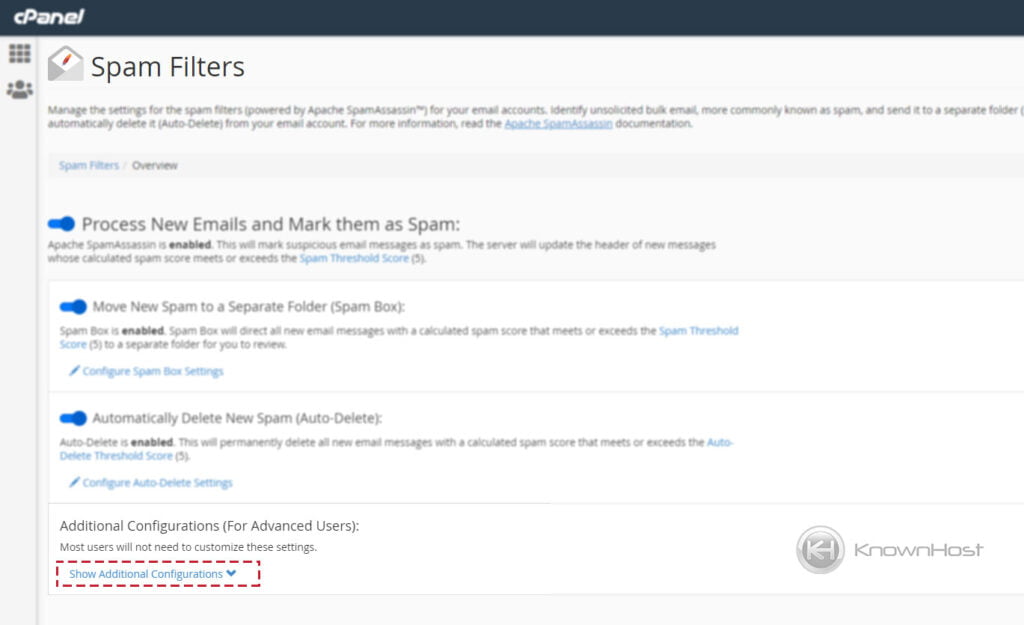 4. To Whitelist Emails, click on Edit Spam Whitelist Settings.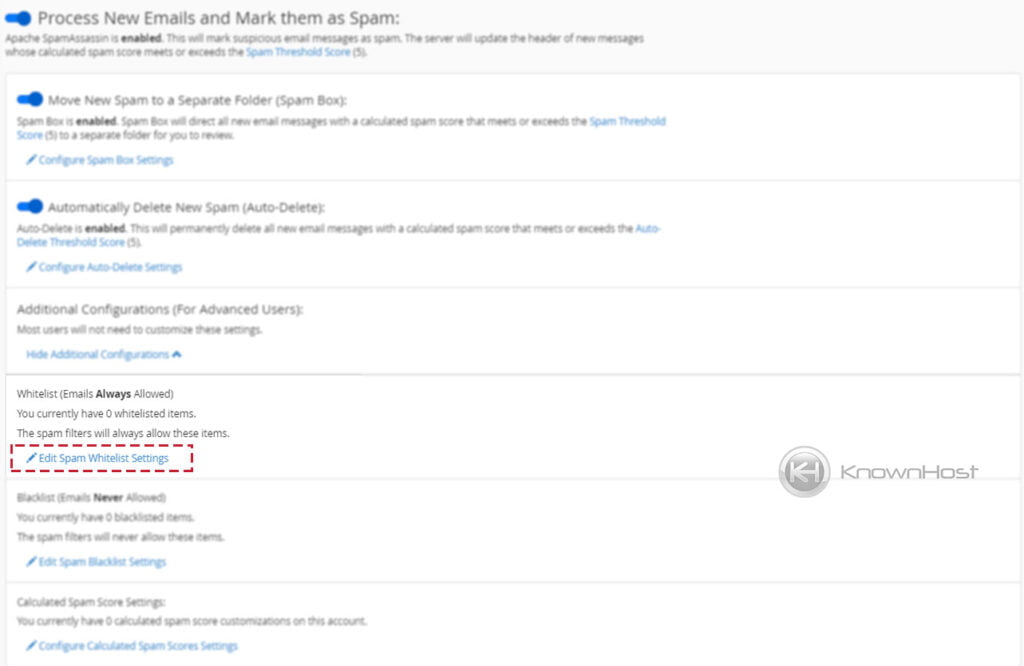 5. Click on +Add a New "whitelist_from" item.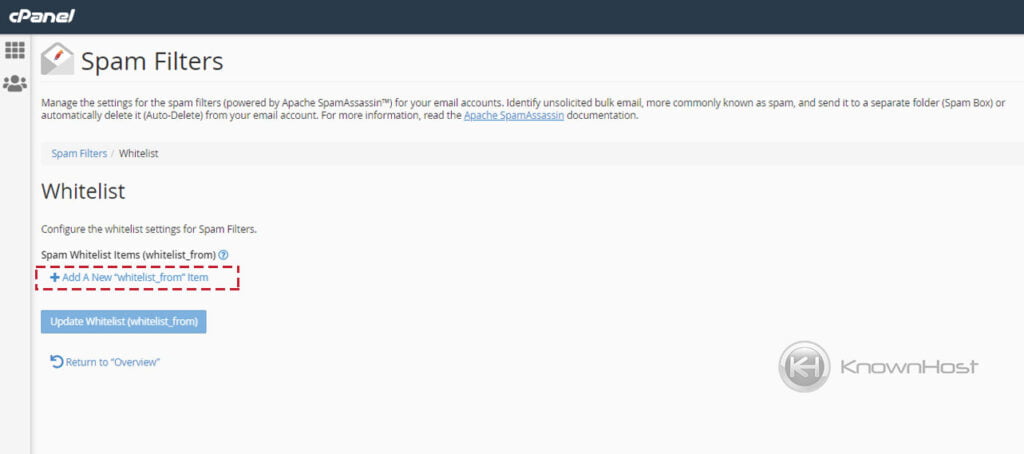 6. Enter the Email Address to Whitelist → Click on Update Whitelist (whitelist_from).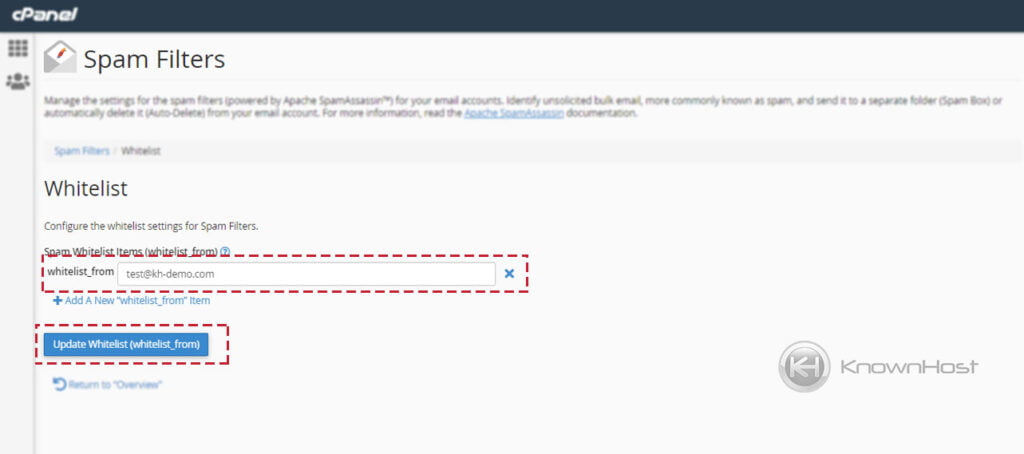 4. To Blacklist Emails, click on Edit Spam Blacklist Settings.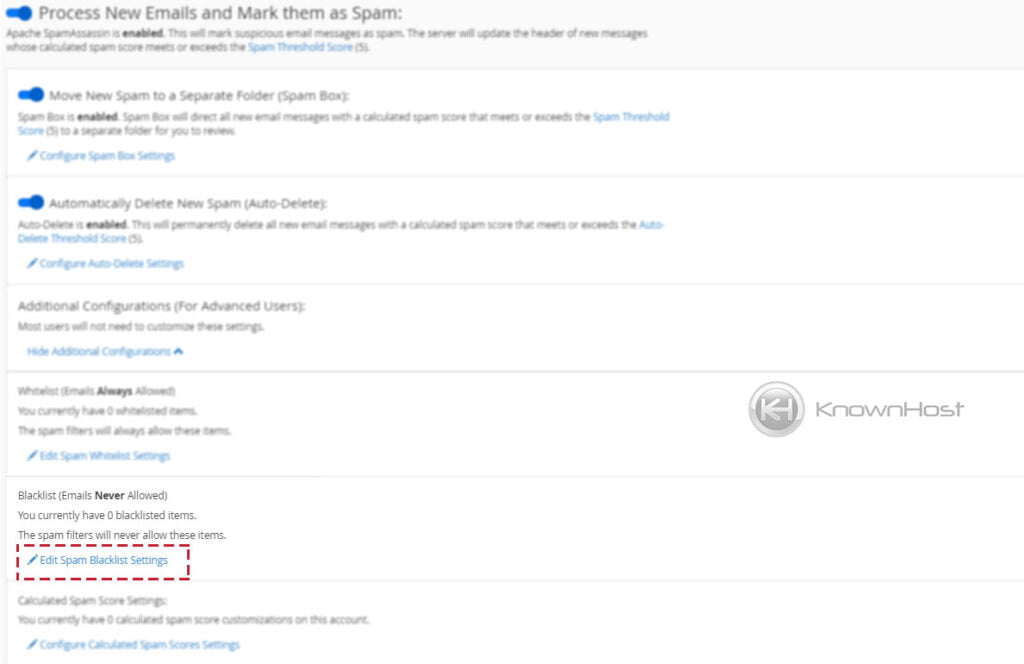 5. Click on +Add a New "blacklist_from" item.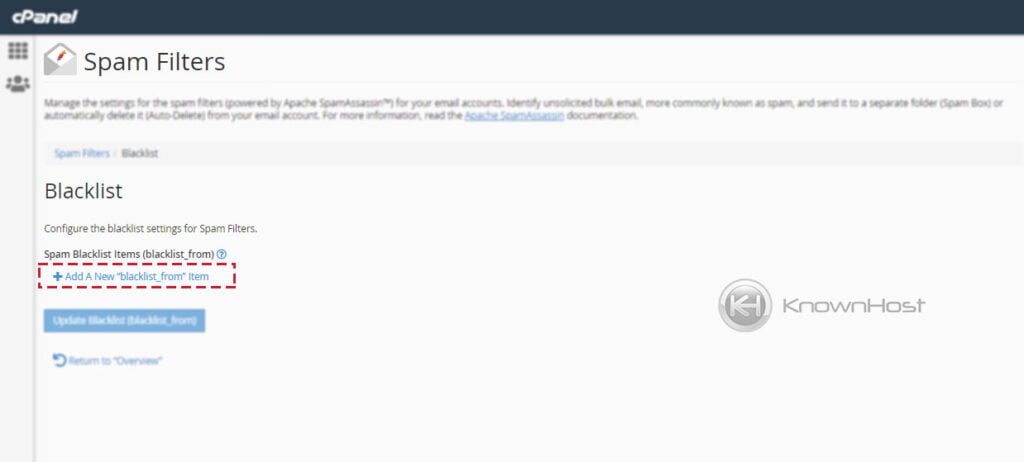 6. Enter the Email Address to Blacklist→ Click on Update Blacklist (blacklist_from).
---
Conclusion
Now that we've gone over how to whitelist and blacklist emails in spam filters. Using whitelist/blacklist features, you can ideally avoid getting spammy emails and prevent whitelisted emails from being marked as spam.
KnownHost offers 365 days a year, 24 hours a day, all 7 days of the week best in class technical support. A dedicated team ready to help you with requests should you need our assistance. You're not using KnownHost for the best webhosting experience? Well, why not? Check with our Sales team to see what can KnownHost do for you in improving your webhosting experience.