How to Reinstall VPS operating system
The following information is intended for
Unmanaged
virtual servers.
Managed customers shouldn't use this, reinstall at your own risk.
Should you find yourself needing to wipe the slate clean and start over with your virtual server or perhaps you wish to try a different flavor of the operating system provided — you can use the reinstall VPS feature within the virtual server management portal. Reinstall VPS OS is useful for many different reasons such as
Compromised server, need fresh start
Wanting a fresh start for different development stack
Broken configurations and better to start over
It should be noted that prior to performing any sort of reinstall, that if you need them then you should create and download backups of all of your data as nothing will be recoverable after this action is performed.
Reinstalling the operating system is relatively simple with the new portal, a few clicks and then it's just sitting and waiting for the reinstall to perform.
See our provided animated image for how it's done: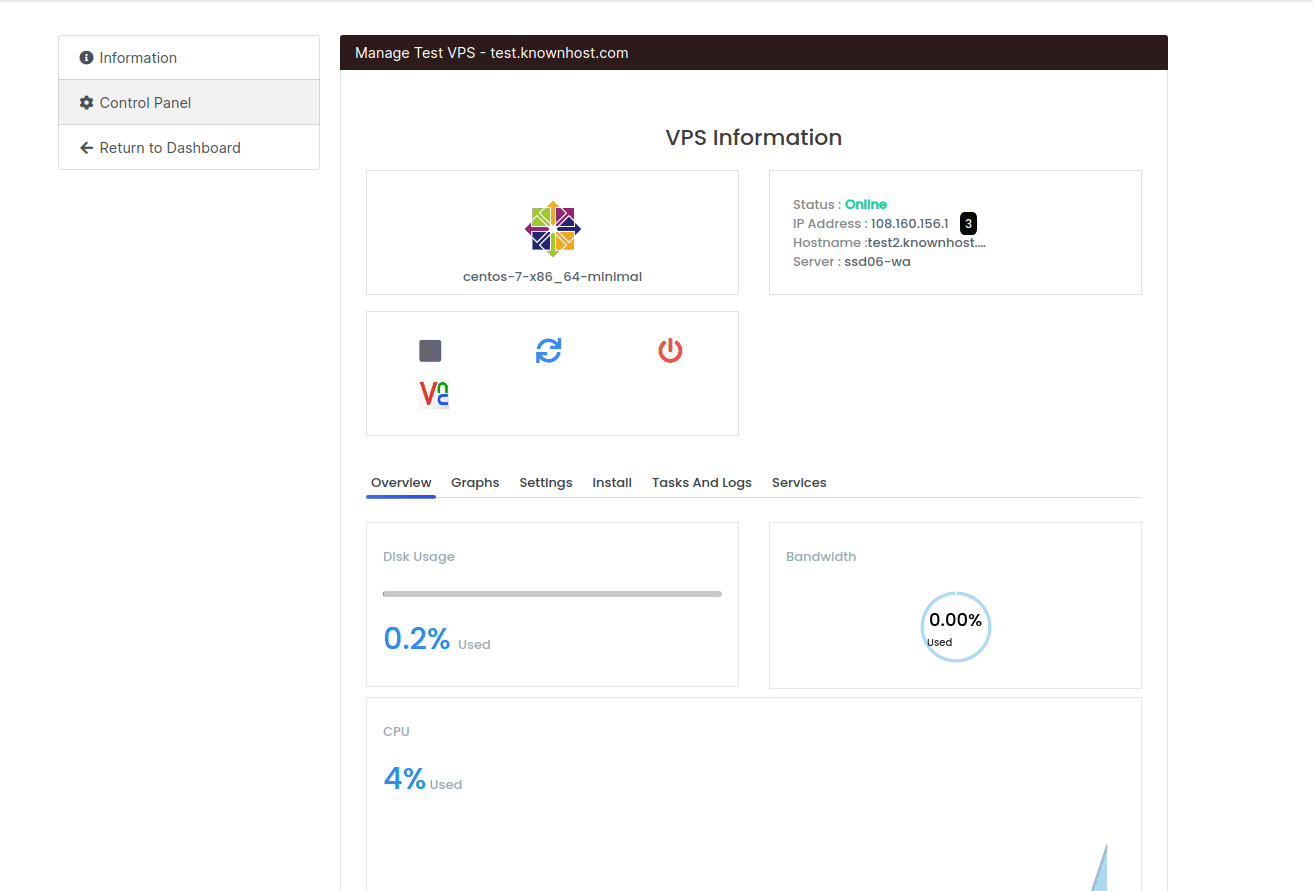 Once the server has been reinstalled, the interface above will automatically update and allow you to click "Ok". You can then log into your server to test at your leisure.
The following operating systems are currently available for Unmanaged servers.
CentOS 7
CentOS 8
Ubuntu 16
Ubuntu 18
Ubuntu 20
Debian 9
Debian 10
Debian 11