How To List VPS IP Addresses
You can find a list of all active IP addresses for each VPS in your KnownHost account by following these steps.
From your Client Portal Dashboard click the "MANAGE" button for the corresponding VPS package.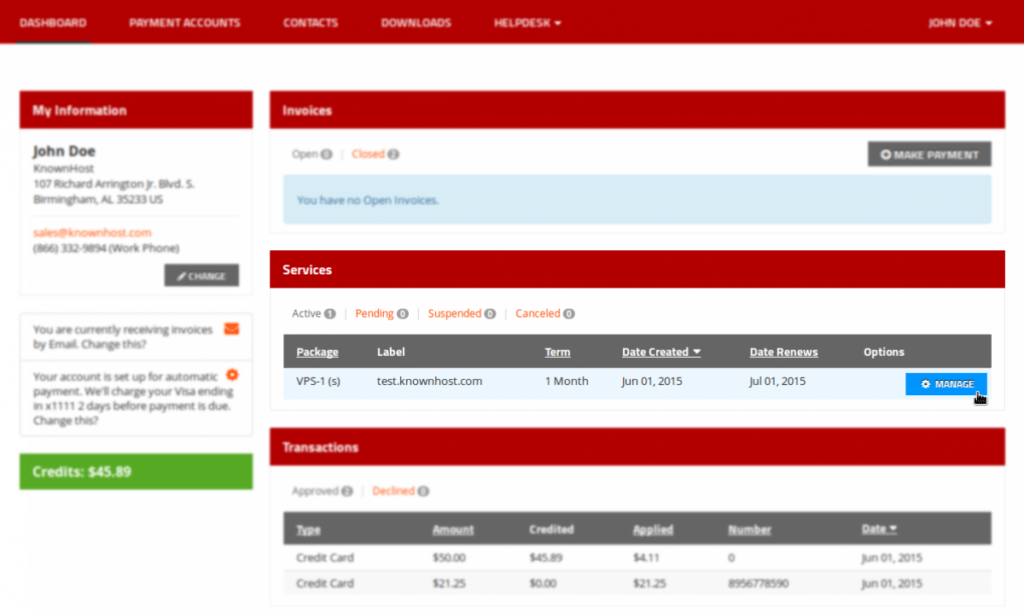 This will open the VPS Management portion of the Client Portal. On the left side, select the IP Addresses options.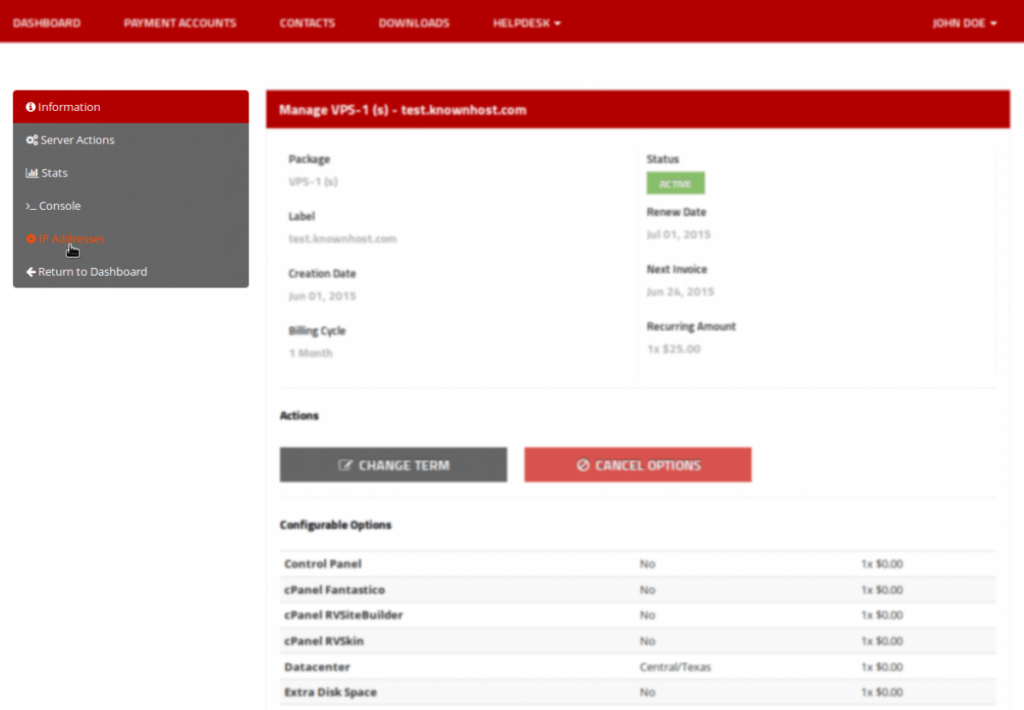 You will now be presented with an informative page listing the Primary IP Address for your VPS as well as any Extra IP Addresses that have been added.