Changing your VPS Root Password
Easily update your KnownHost VPS root password by following these steps.
From the Server Actions page click the "CHANGE PASSWORD" button. A drop down form will be presented. Fill in the desired new root password in the box. Please use uppercase and lower case characters as well as numbers. If you receive "New root password invalid" please ensure you are not using any special characters in your password. For a stronger password please login via WHM or SSH to set a full password.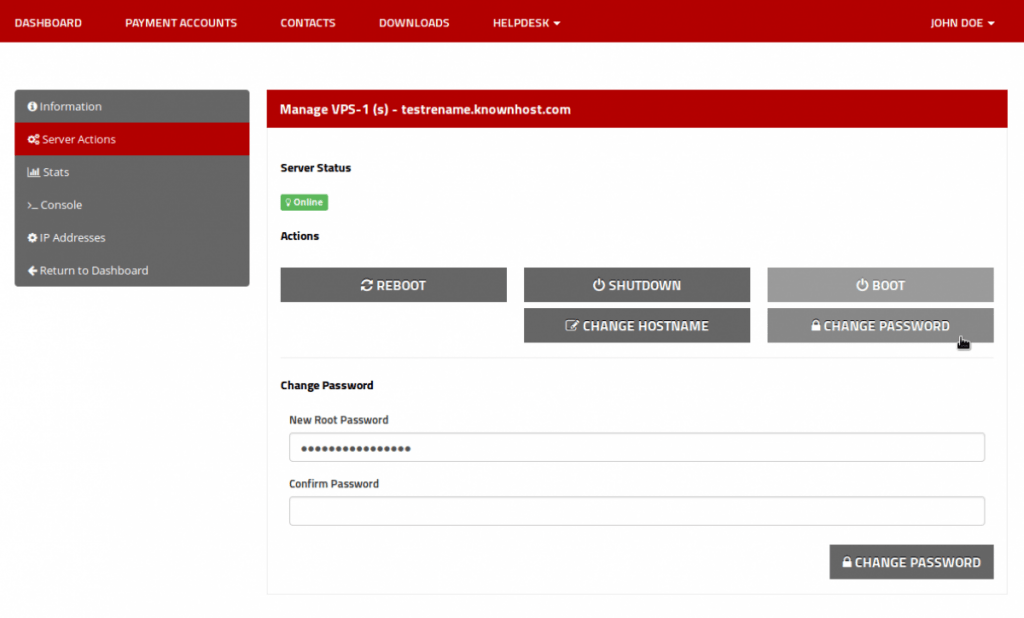 After providing the new root password (twice with confirmation), simply confirm and proceed by clicking the "CHANGE PASSWORD" button at the bottom of the page.
Once successfully submitted, you'll see the following dialog box at the top of the page.