Changing your VPS Hostname
Changing your KnownHost VPS hostname can be done easily from the Client Portal as shown in these steps.
From the Server Actions page click the "CHANGE HOSTNAME" button. A drop down form will be presented. Fill in the desired new hostname in the box.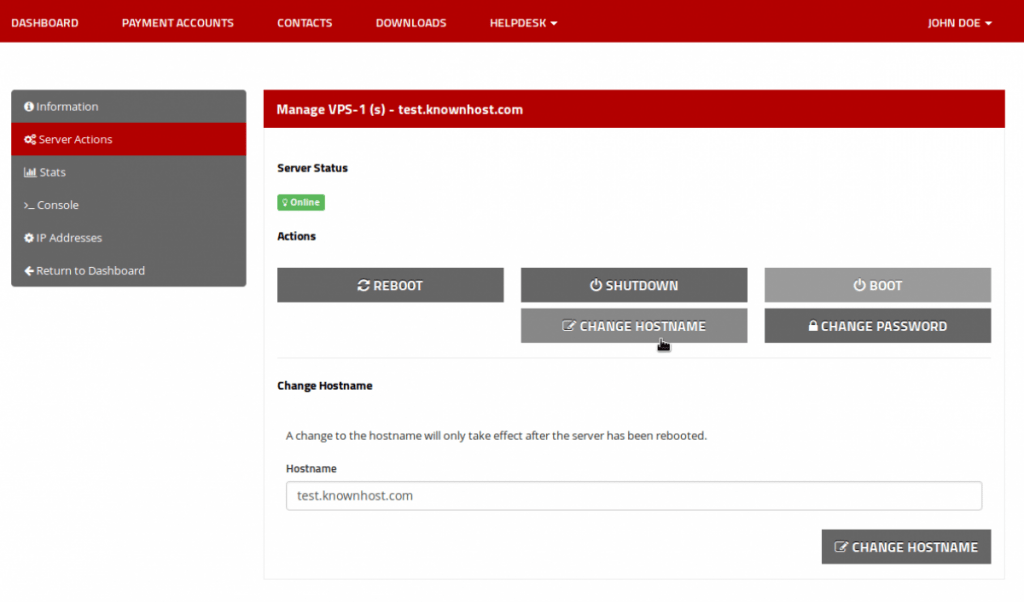 After providing the new hostname, simply confirm and proceed by clicking the "CHANGE HOSTNAME" button at the bottom of the page.
Once successfully submitted, you'll see the following dialog box at the top of the page.

Remember, the hostname change will not take effect until the VPS is restarted.