How to create a Reseller in DirectAdmin?
DirectAdmin allows you to create Reseller Account, which can finally create an end-user account subject to assigned resources. Before you start creating the reseller in DirectAdmin, first learn How to create Reseller Package in DirectAdmin? Reseller hosting is popular in small business owners who want centralized management under one superuser as well as it is also famous for doing shared hosting business. In this article, let us learn: How to create a Reseller in DirectAdmin?
---
1. First, to login into DirectAdmin control panel visit,
https://your-domain.com:2222 or https://IP-address:2222 or https://server-hostname:2222.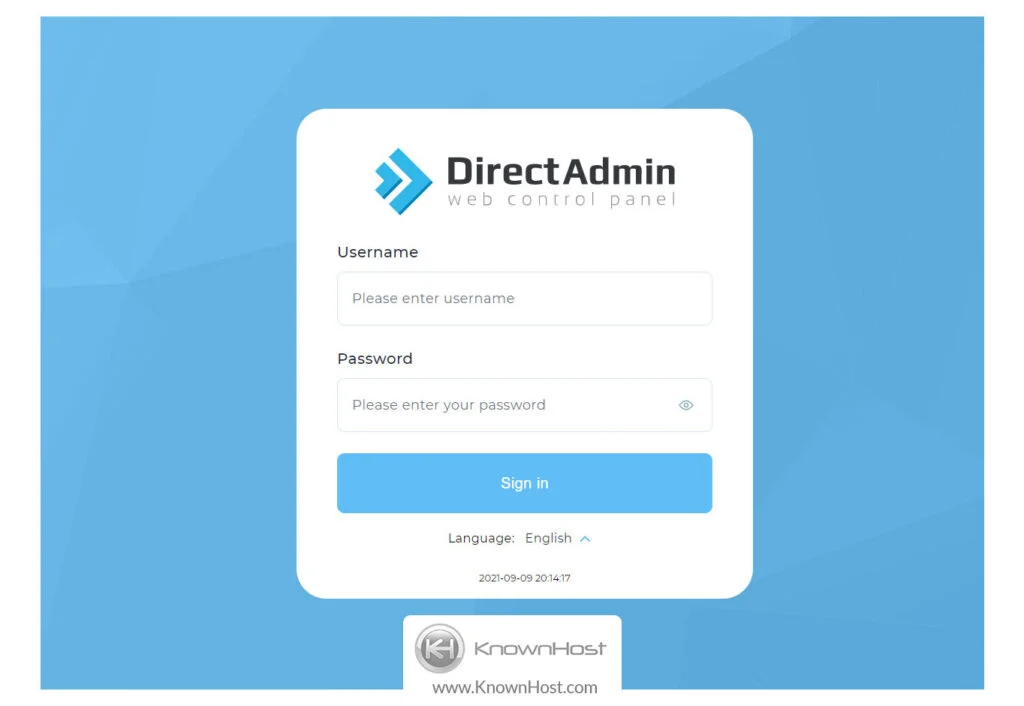 2. Navigate to Account Manager → Create Reseller.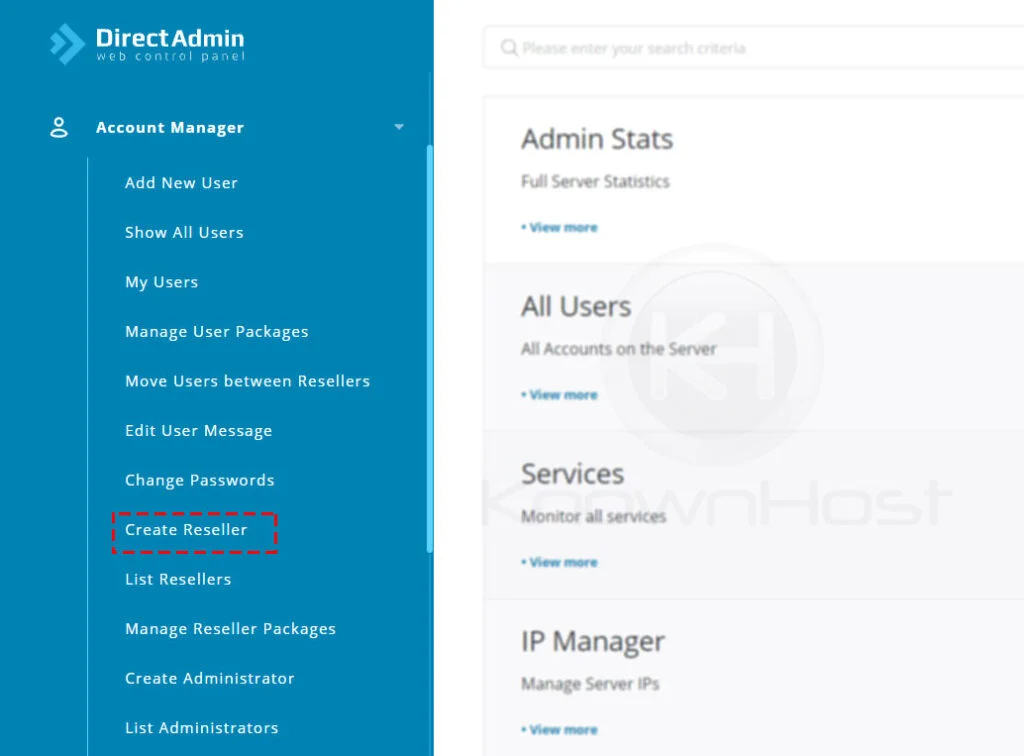 3. Enter the required information,
Username: Enter the username for the new user account.
E-mail: Enter the user email address. Mostly hosting providers specifies registered email address in this field.
Password: Configure the strong password.
Domain: Enter the domain name/parent domain name.
Reseller Package: Select the pre-created reseller package from the drop-down.
IP: You can deploy the reseller account on the shared IP address or on Shared Reseller IP or Assigned (As per package).
CUSTOMIZE: You can customize the package per reseller-level by clicking on customize.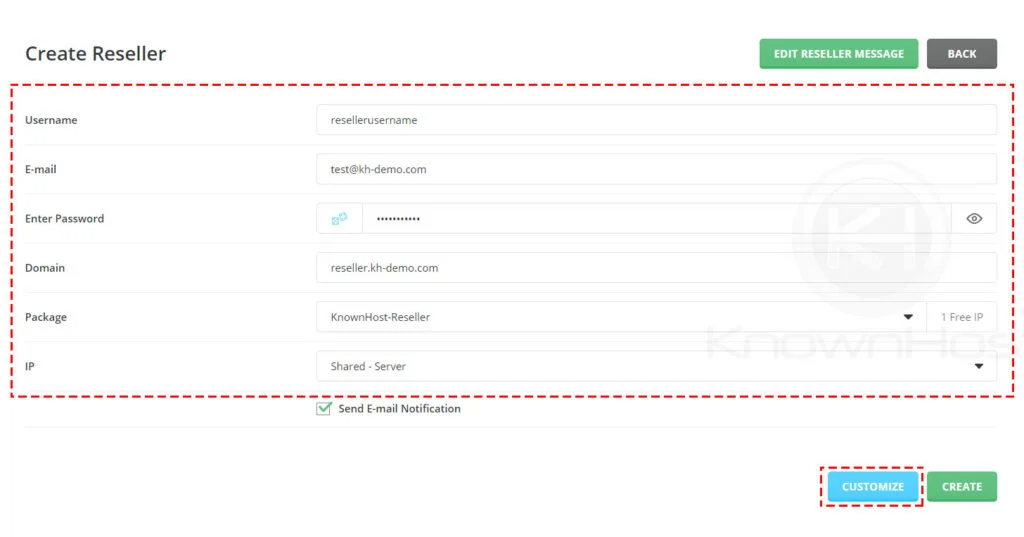 4. Check the option "Send Email Notification" to send the account information to the above-specified email address through email. The reseller account information email template can be customized through the EDIT RESELLER MESSAGE option.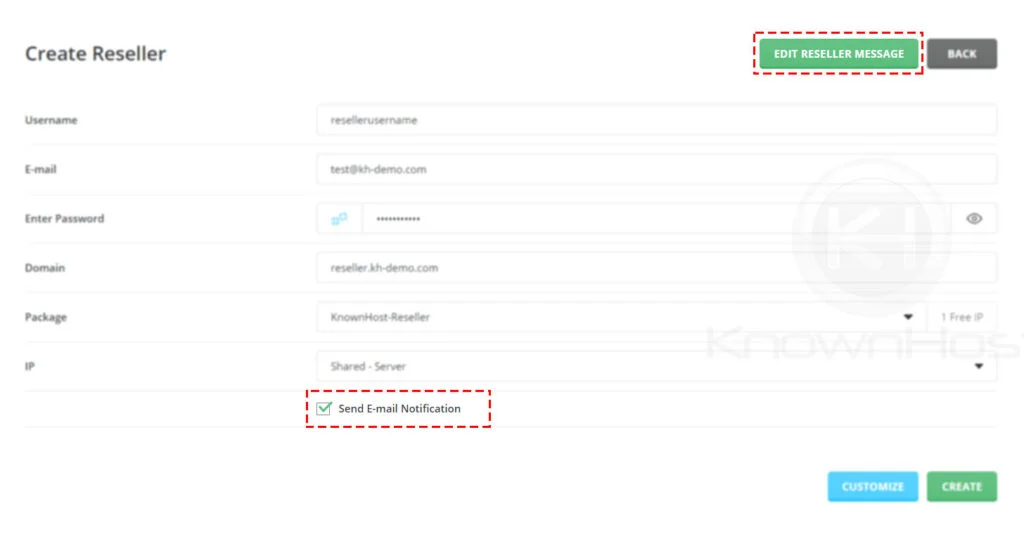 5. Finally, click on CREATE.
6. Congratulations! You have successfully created a new reseller account in DirectAdmin.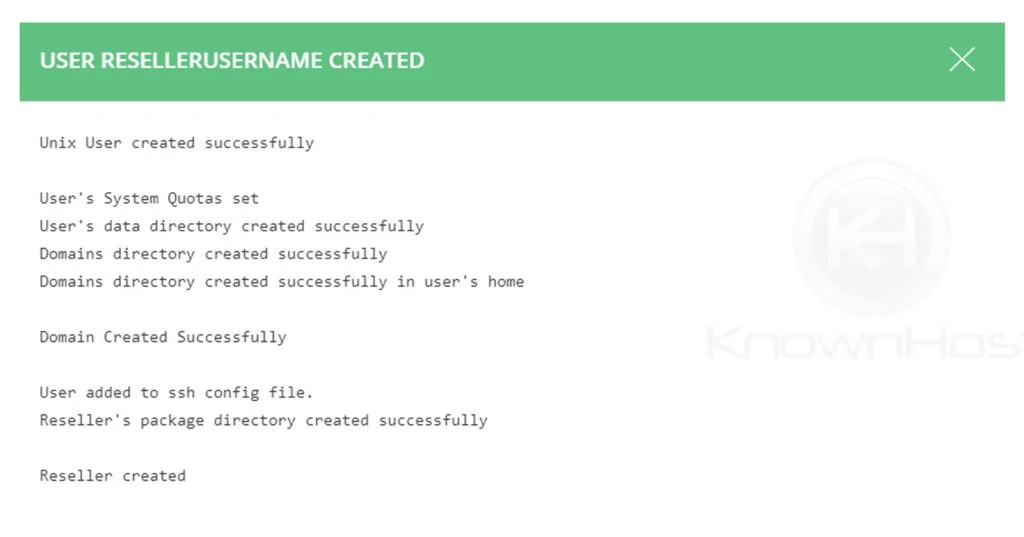 ---
Conclusion
Now that we've gone over how to create a reseller in the DirectAdmin control panel. Reseller users can access the specified privileges through which they can deploy new user accounts.
KnownHost offers 365 days a year, 24 hours a day, all 7 days of the week best in class technical support. A dedicated team ready to help you with requests should you need our assistance. You're not using KnownHost for the best webhosting experience? Well, why not? Check with our Sales team to see what can KnownHost do for you in improving your webhosting experience.