How to configure Skeleton Directory?
The Skeleton directory feature is used when you would like to deploy specific files under the directory (public_html or public_ftp) for all newly created cPanel accounts. Suppose you put knowhost.php in the skeleton directory location (/home/reseller-username/cpanel3-skel/public_html or public_ftp). Then, all the newly created cPanel accounts under the reseller will be deployed with the same knownhost.php files at their public_html or public_ftp location. Let us learn, How to configure Skeleton Directory?
---
Find out Skeleton Directory Location
1. First, login into WHM panel,
https://your-domain.com:2087 or https://IP-address: 2087 or https://server-hostname: 2087.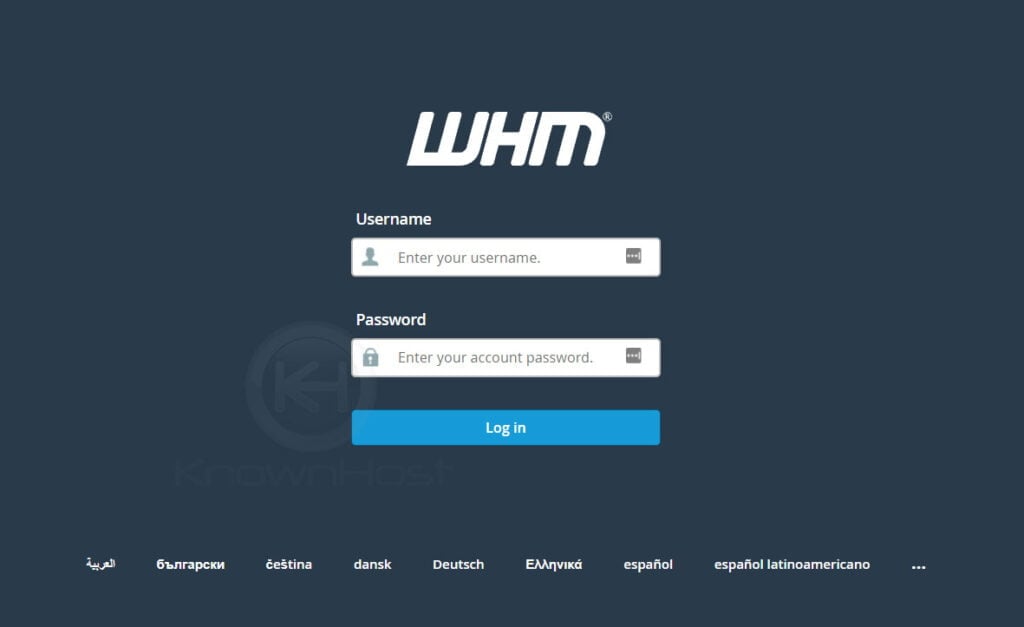 2. Navigate to Account Functions → Skeleton Directory.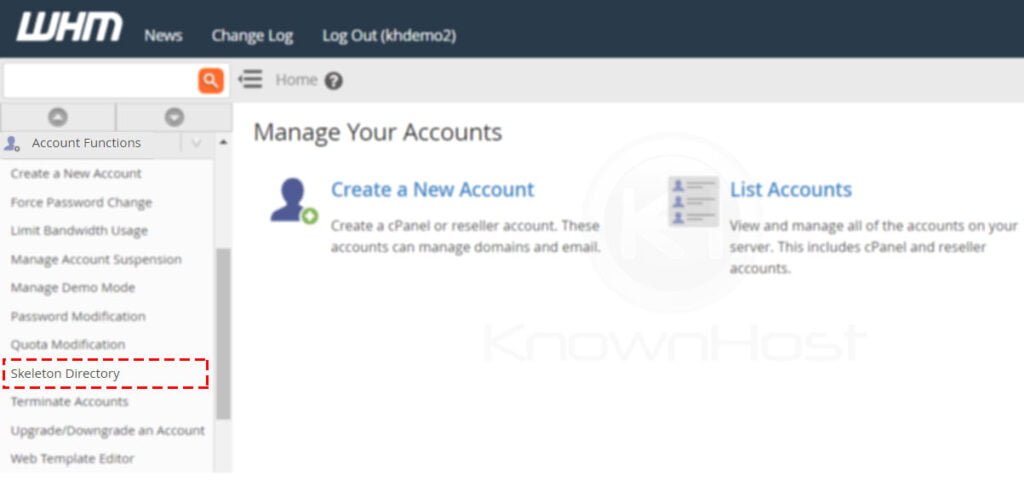 3. Here, you could see the Skeleton directory location (this might be different for you),
/home/khdemo2/cpanel3-skel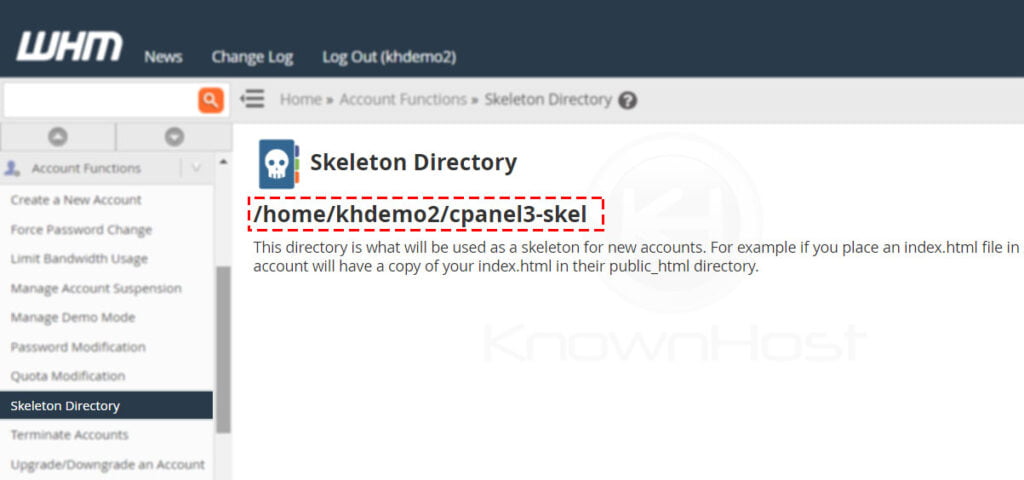 ---
Using the above step-by-step guide, we found the skeleton directory path for the reseller account. Let us see how the skeleton directory feature works.
1. First, navigate to the Skeleton Directory location.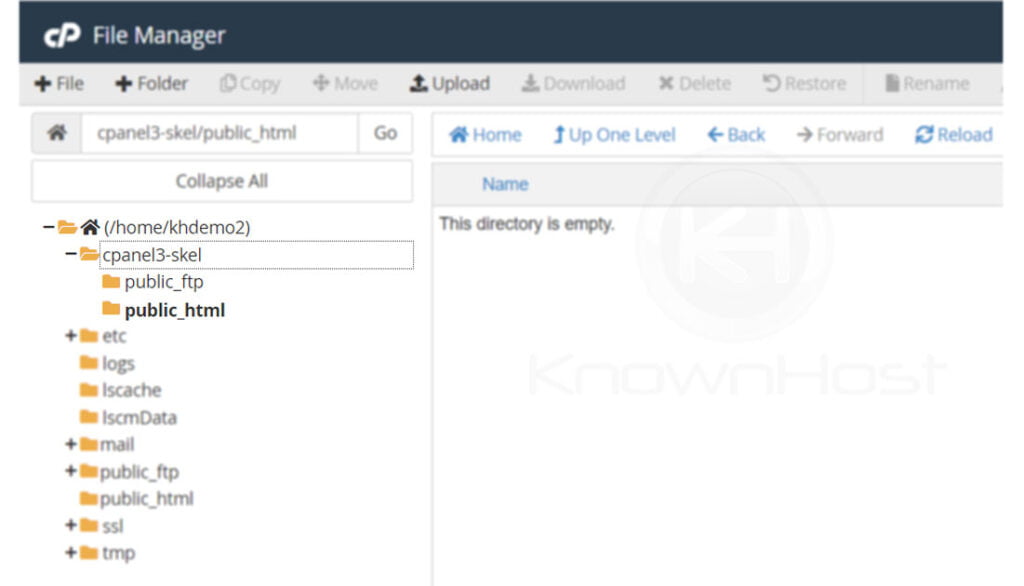 2. Now, put the file or multiple files you would like copied for all the newly created cPanel accounts. In this example, we will be uploading the knownhost.php file in the skeleton directory. You can learn, How to Upload Files Using the File Manager in cPanel?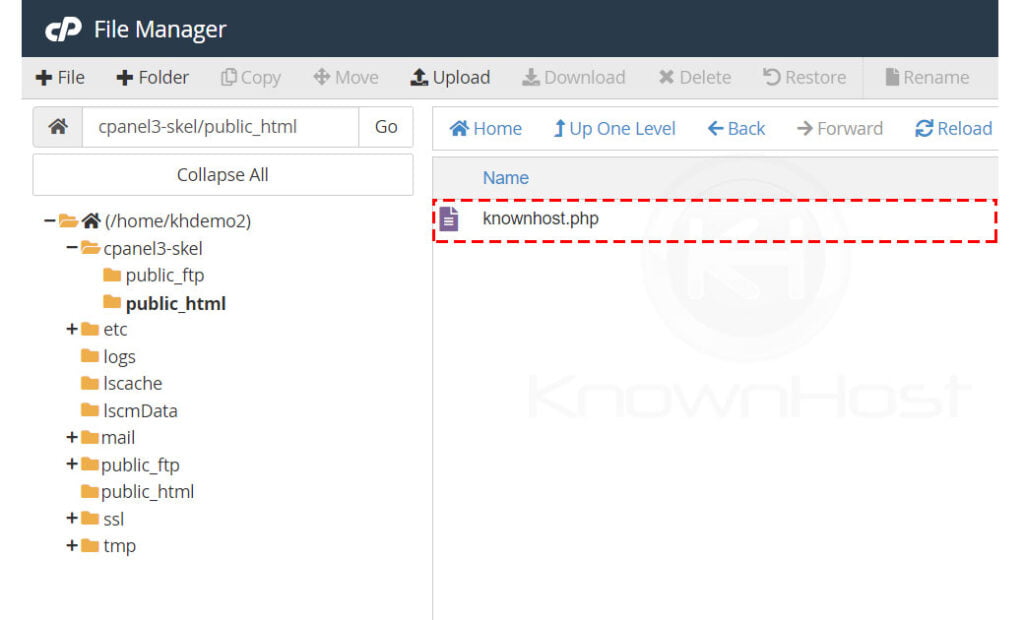 3. To test whether kept knownhost.php file is getting deployed with the new cPanel account. For that, we need to create the cPanel account.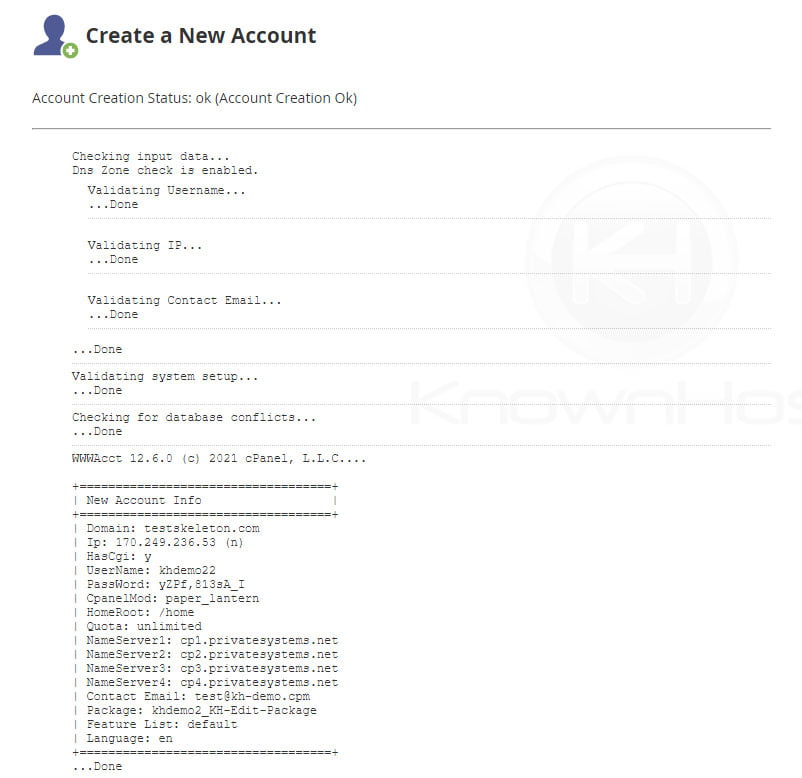 4. Next, navigate to the public_html directory.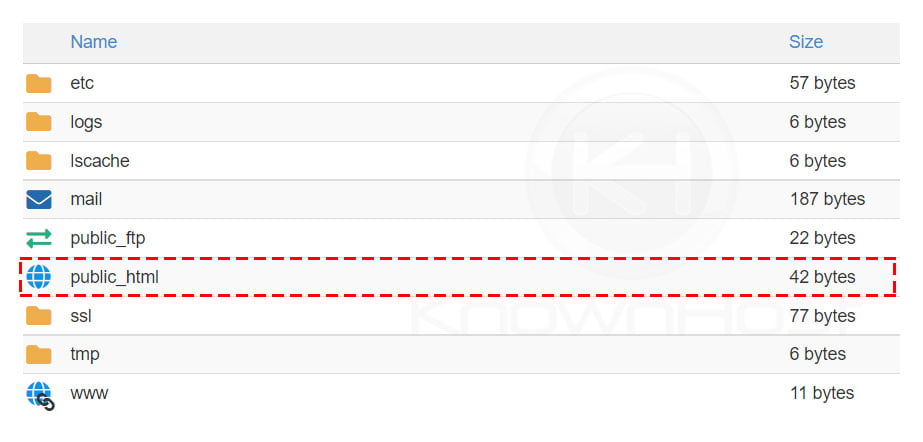 5. Here, you can see knownhost.php file is automatically got copied from the skeleton directory.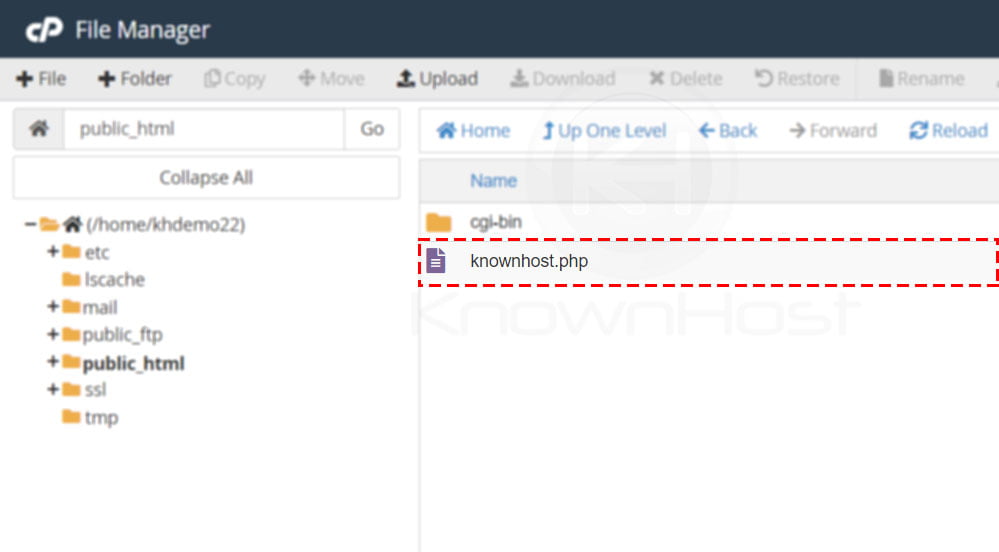 ---
Conclusion
Now that we've gone over how to configure skeleton directory in WHM server. There are many ways to use the skeleton directory feature, such as setting up welcome pages, branded landing pages, etc.
KnownHost offers 365 days a year, 24 hours a day, all 7 days of the week best in class technical support. A dedicated team is ready to help you should you need our assistance. You're not using KnownHost for the best web hosting experience? Well, why not? Check with our Sales team to see what can KnownHost do for you in improving your web hosting experience.