How to create an archive in cPanel?
cPanel offers you the option to create an archive of the file. You can create multiple types of archives in the cPanel, such as Zip, Tar, GZiped Tar, and Bzip2ed tar. In the cPanel, you have a compress option to create the required archive.
There are multiple uses of the archive, the most command is to create the file backup in one file, and it also compresses the storage utilization. Let's learn, How to create an archive in cPanel?
---
1. Log in to cPanel using Username & Password. i.e; (https://yourdomain.com:2083 or https://yourdomain.com/cpanel)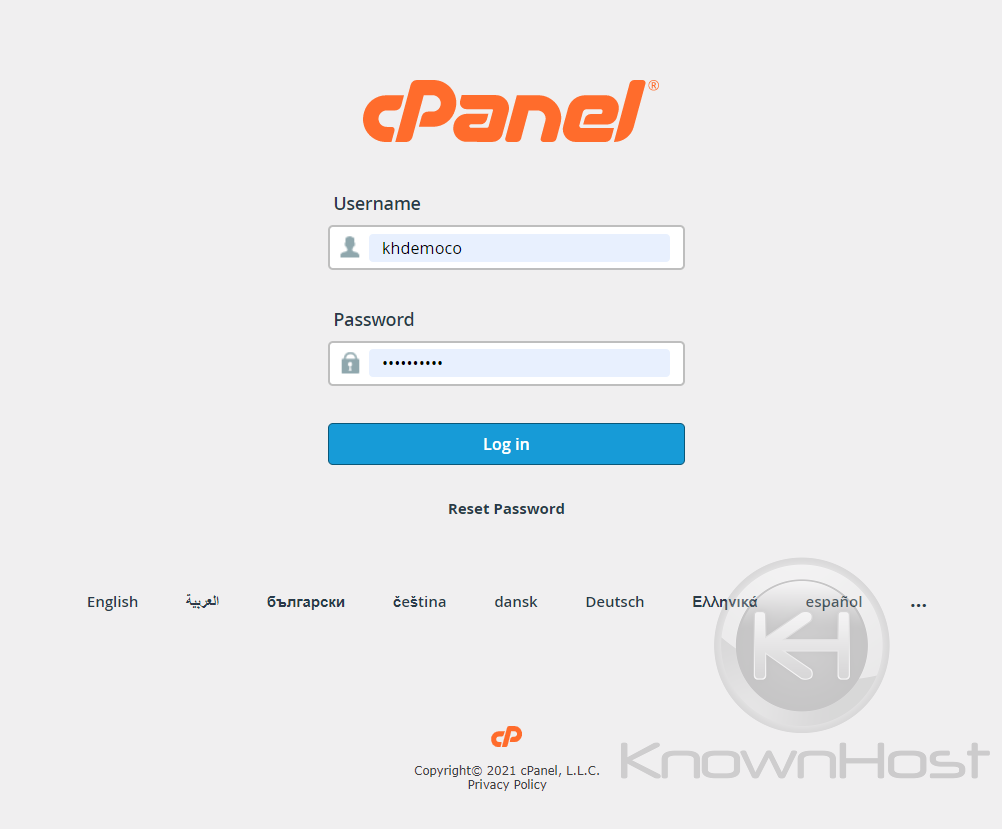 2. Navigate and open Files → File Manager.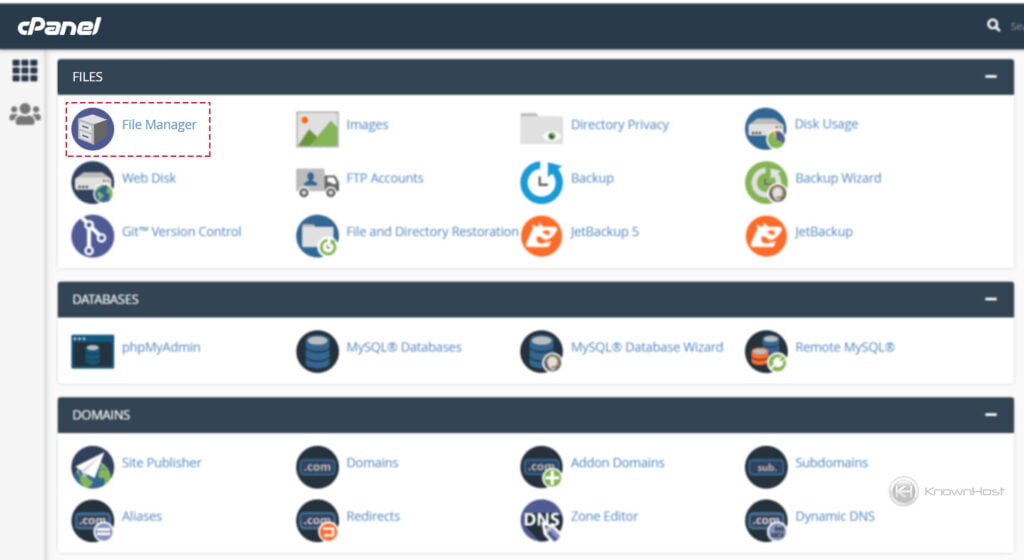 3. Select files → Click on Compress (Available at the top secondary menu).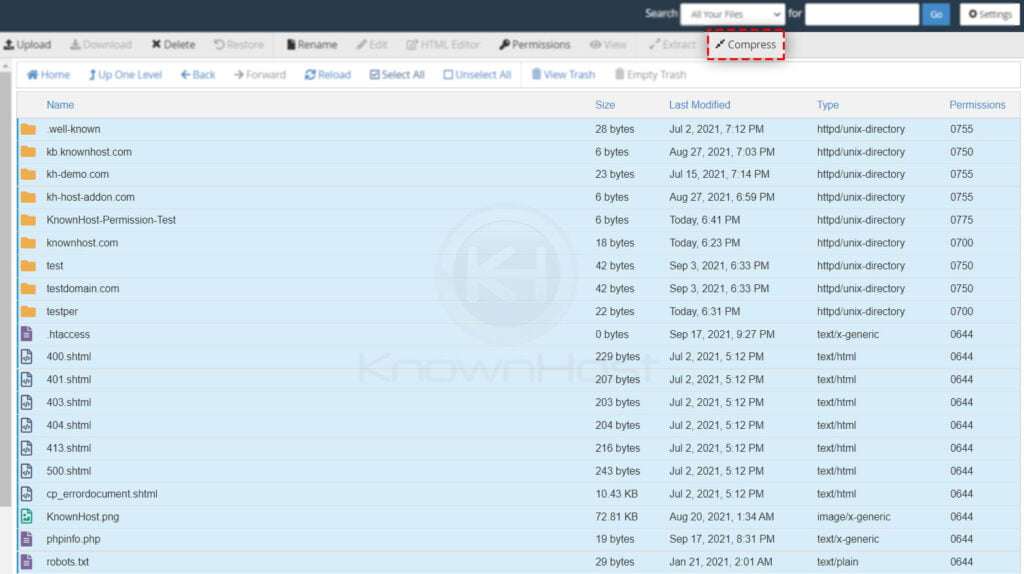 4. Next, select the compression type Zip Archive, Tar Archive, GZiped Tar Archive, Bzip2ed Tar Archive.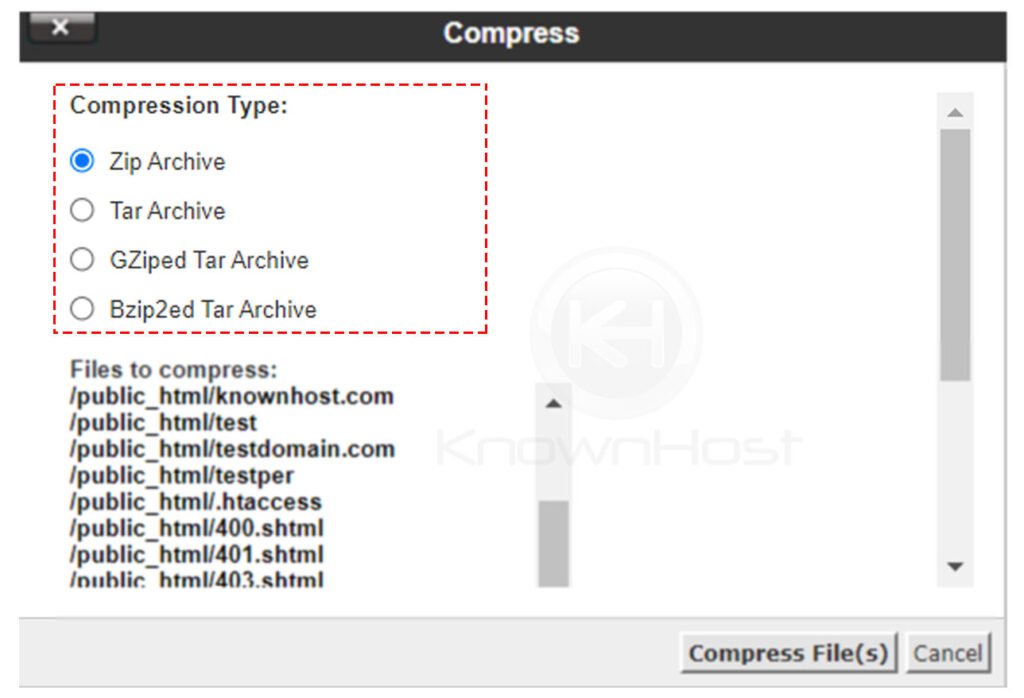 5. Enter the name for the compressed file.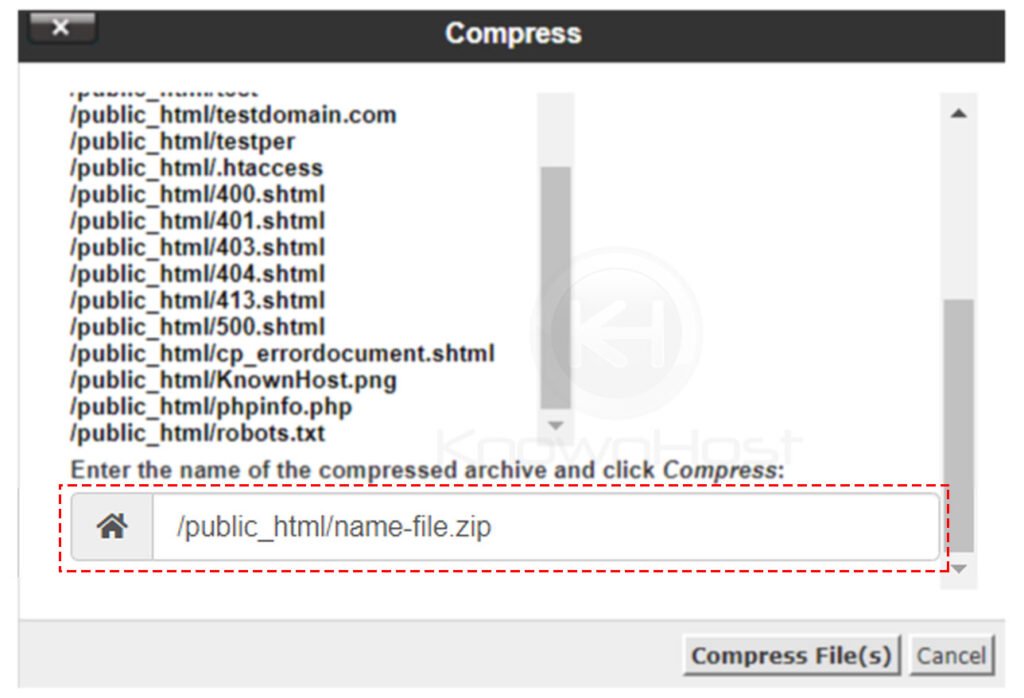 6. Finally, click on Compress File(s).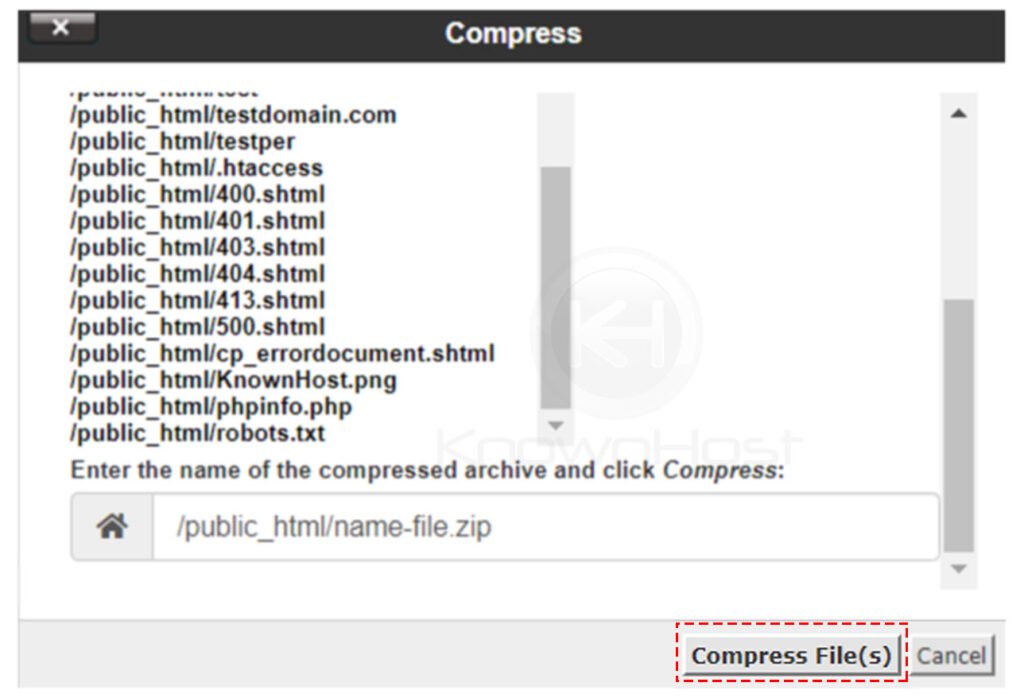 7. You can now view the created archive at the destination directory.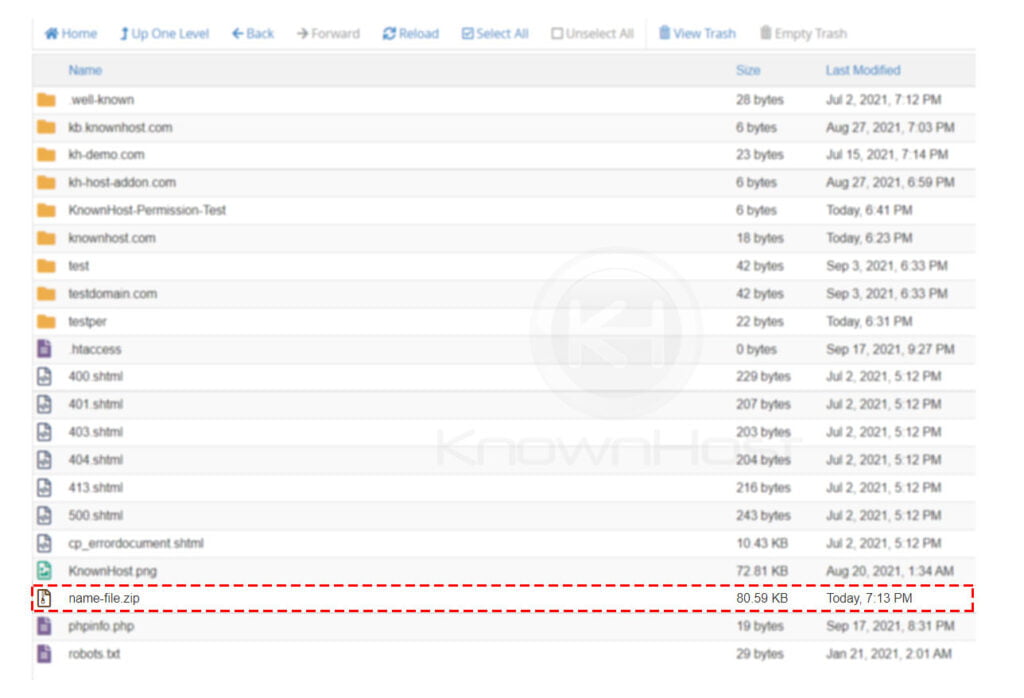 ---
Conclusion
Now that we've gone over how to create an archive in cPanel. Also, we have seen that in the cPanel, you can create multiple types of archives. Most importantly, you can compress the files into an archive and keep the backups at your end.
KnownHost offers 365 days a year, 24 hours a day, all 7 days of the week best in class technical support. A dedicated team is ready to help you should you need our assistance. You're not using KnownHost for the best web hosting experience? Well, why not? Check with our Sales team to see what can KnownHost do for you in improving your webhosting experience.