How to use Indexes in cPanel?
If your root directory doesn't have the index file available, through the Indexes feature of cPanel, you can customize how the directory appears if someone browses through the browser. You can configure the settings for directory No Indexing, Show Filename Only or Show Filename with Description.
---
1. Log in to cPanel using Username & Password. i.e; (https://yourdomain.com:2083 or https://yourdomain.com/cpanel)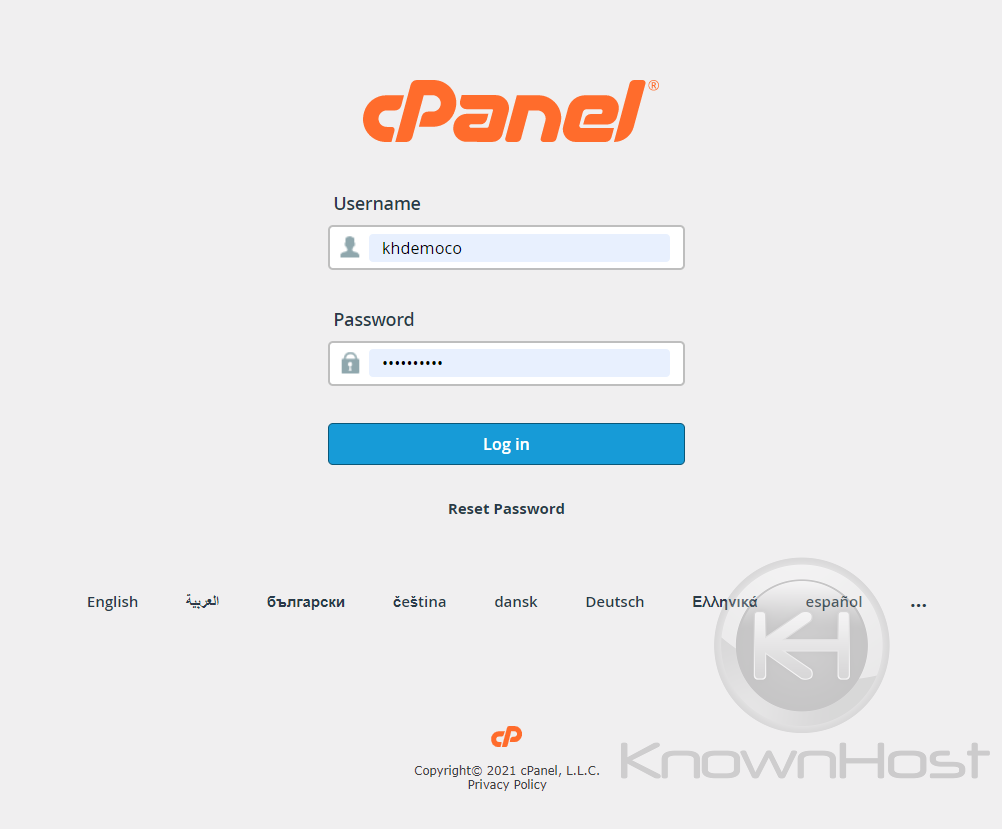 2. Navigate to ADVANCE → Indexes.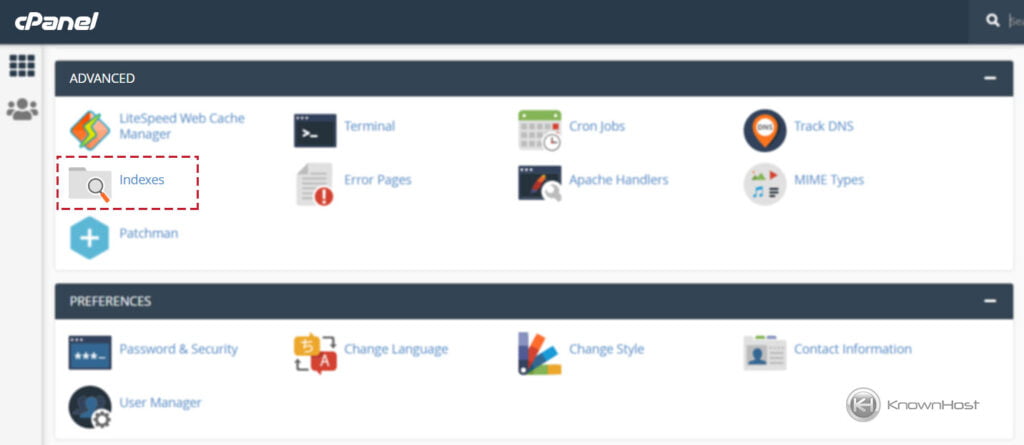 3. Now, you can find the list of available directories. To edit the Indexes setting for the directory, click on "Edit".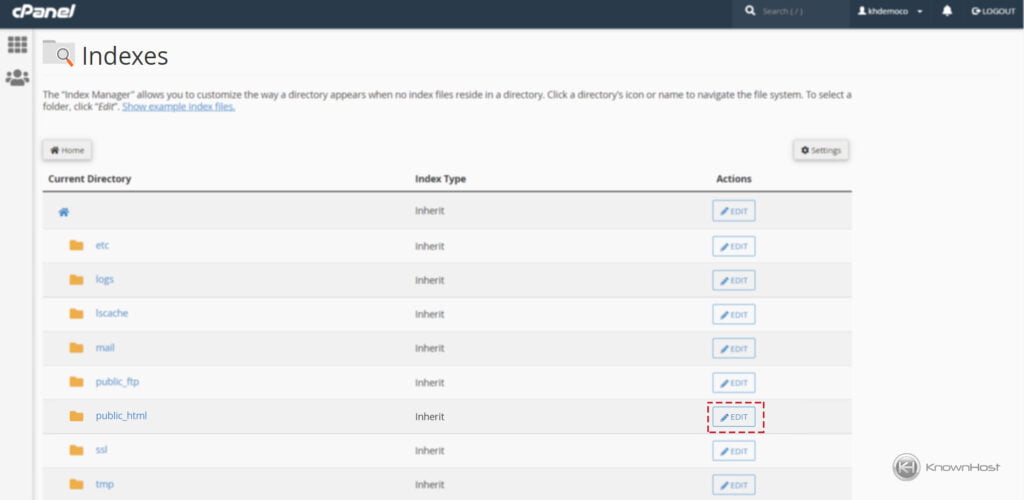 4. Select the appropriate option from the below list,
Inherit: Select this mode to use the parent directory's setting. If the index settings are not defined in the parent directory, the system will default.
No Indexing: No files will appear for this directory if a default file is missing.
Show Filename Only: This mode shows a simple list of the files present if the default file is missing.
Show Filename and Description: This model shows a list of files and their attributes: file size and file type.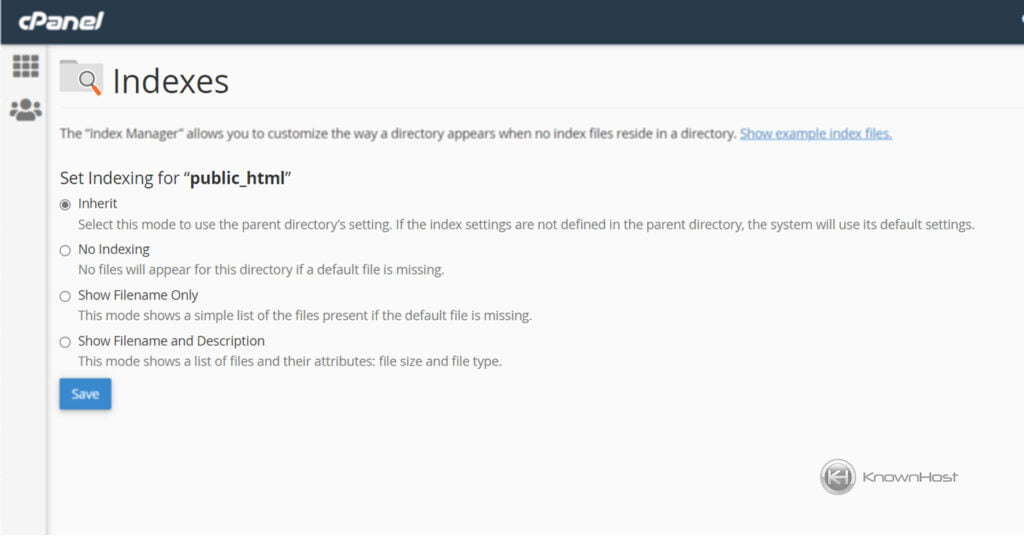 5. To save the configuration, click on "SAVE".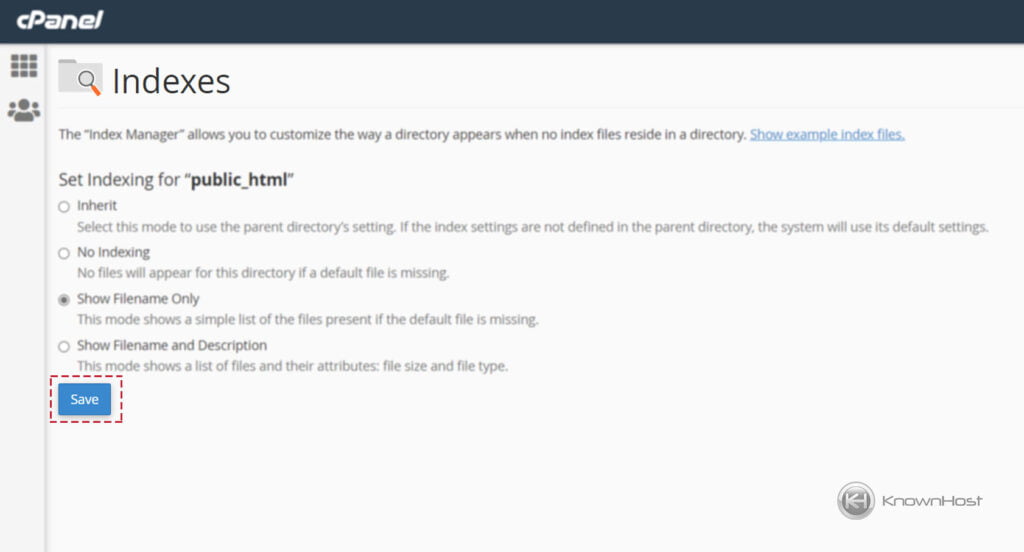 6. After saving the configuration, you can see the change in the Index Type of directory. If you want to reverse the changes, you can click on the "Edit" option.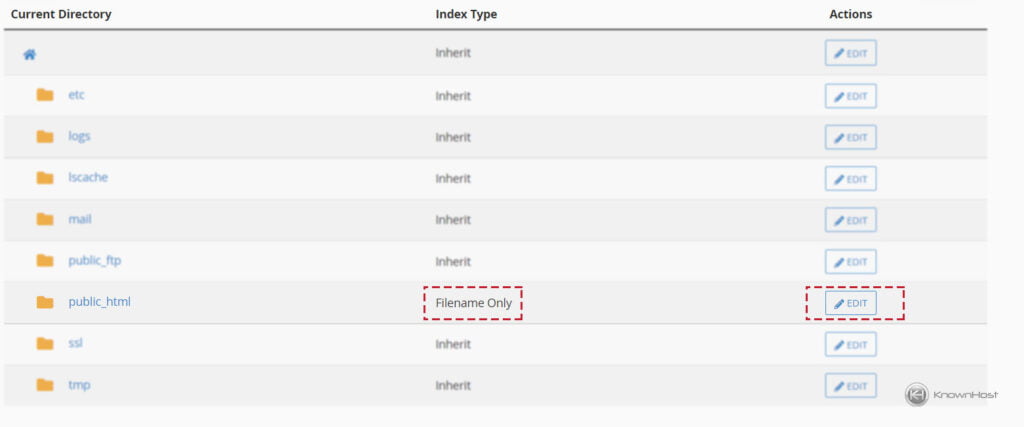 ---
Conclusion
Now that we've gone over how to configure indexes for the particular directory of cPanel. If you want to list or no-index the indexes, you can configure it from cPanel → Indexes easily!
KnownHost offers 365 days a year, 24 hours a day, all 7 days of the week best in class technical support. A dedicated team ready to help you should you need our assistance. You're not using KnownHost for the best webhosting experience? Well, why not? Check with our Sales team to see what can KnownHost do for you in improving your web hosting experience.