How to check Bandwidth Usage in cPanel?
cPanel offers the best feature to check the yearly, monthly, daily bandwidth usage right from Metrics > Bandwidth. This tool measure bandwidth of HTTP (web) and POP (mail). This tool is so systematic that you get a graphical representation of past data.
---
1. Log in to cPanel using Username & Password. i.e; (https://yourdomain.com:2083 or https://yourdomain.com/cpanel)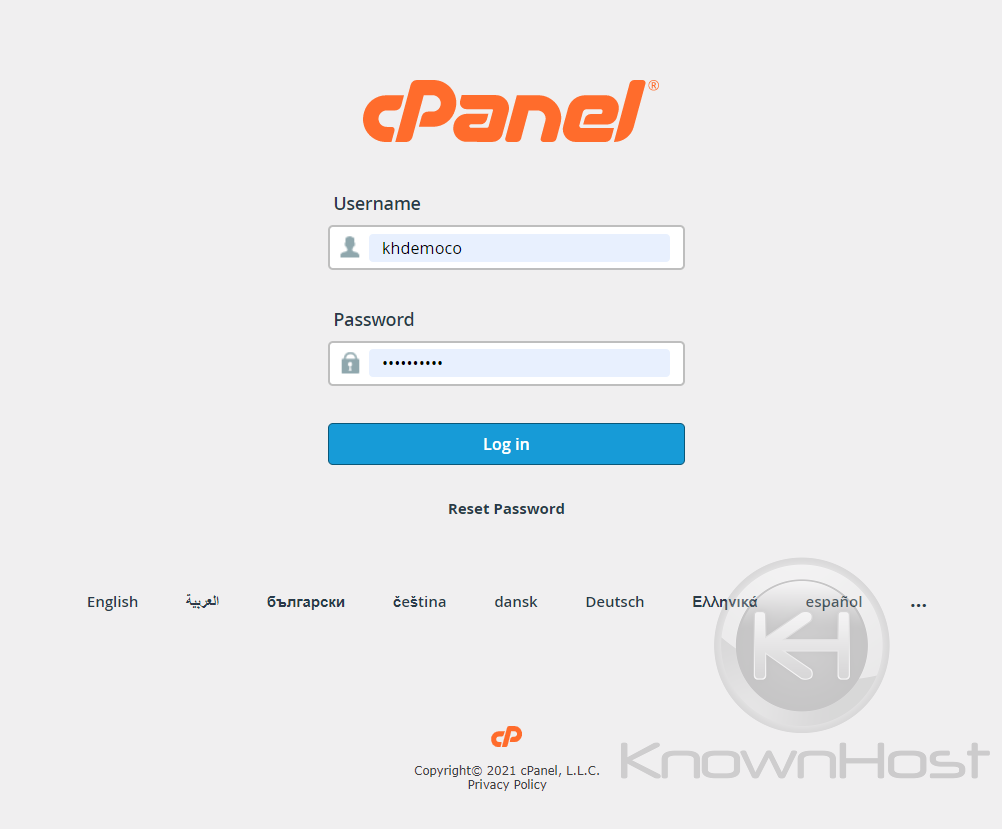 2. Navigate to METRICS → Bandwidth.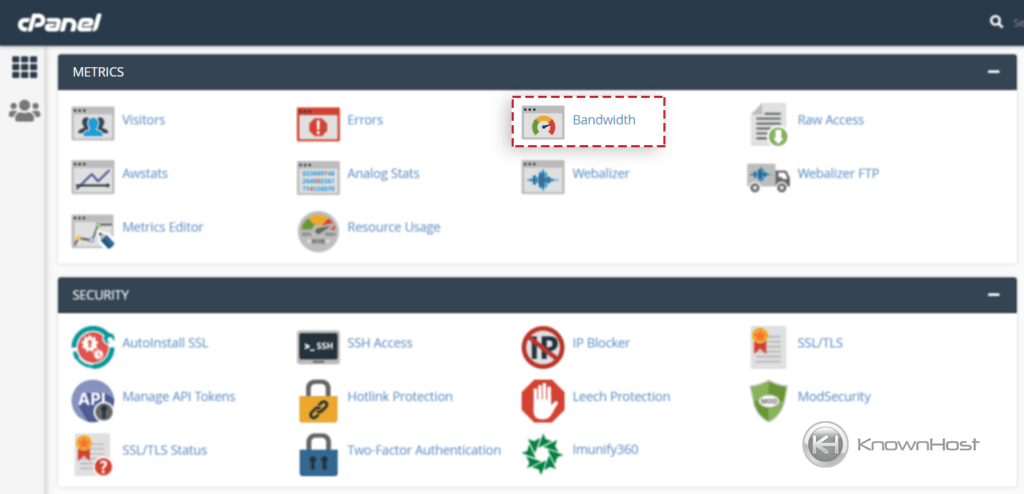 3. Here, you can see at the top the bandwidth utilization per 24 hours, weekly and yearly. It includes the average network speed in which hosted sites/emails are utilized and the graph's X-axis time representation.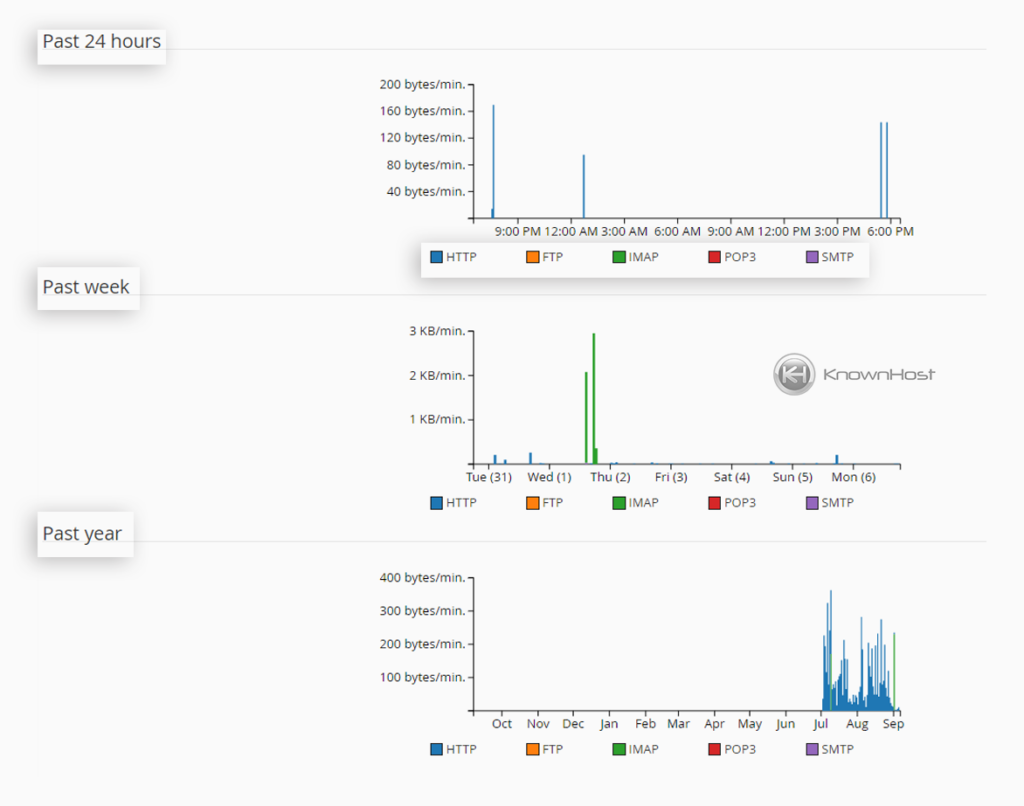 4. Just below graphs, you can see bandwidth utilization per HTTP, FTP, IMAP, POP3, and SMTP services for the last three months.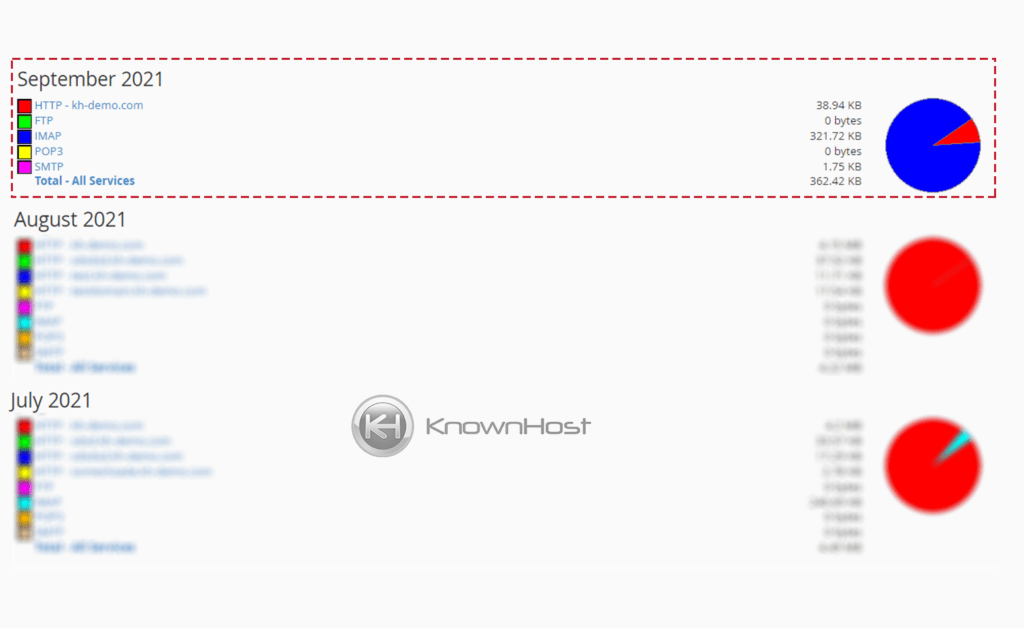 5. If you want to check the detailed report for that month, then click on Total – All Services.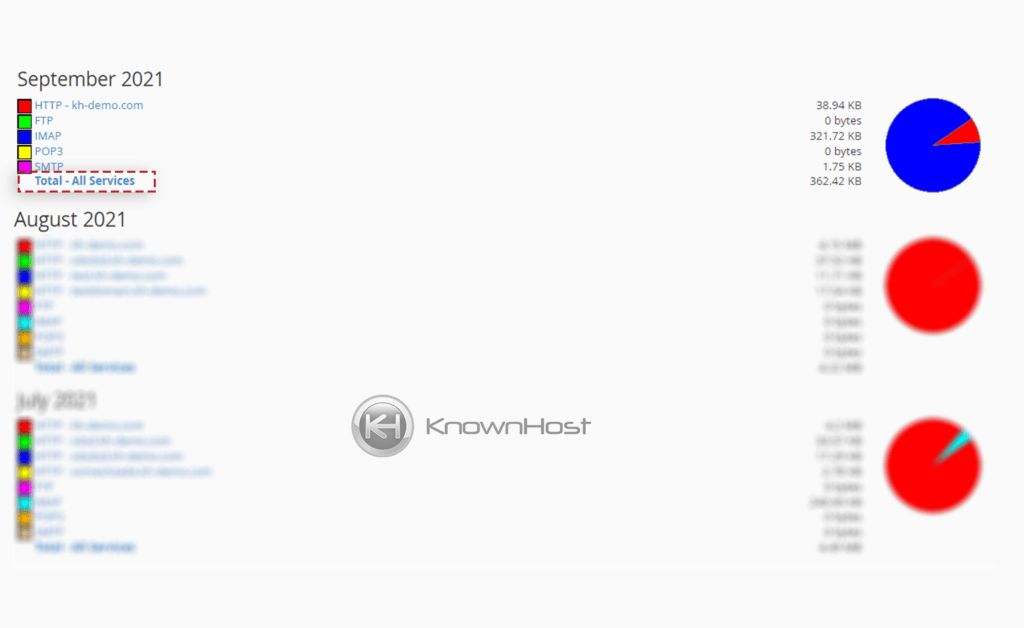 6. Here, you can find bandwidth utilization for the selected month with days and services in table format.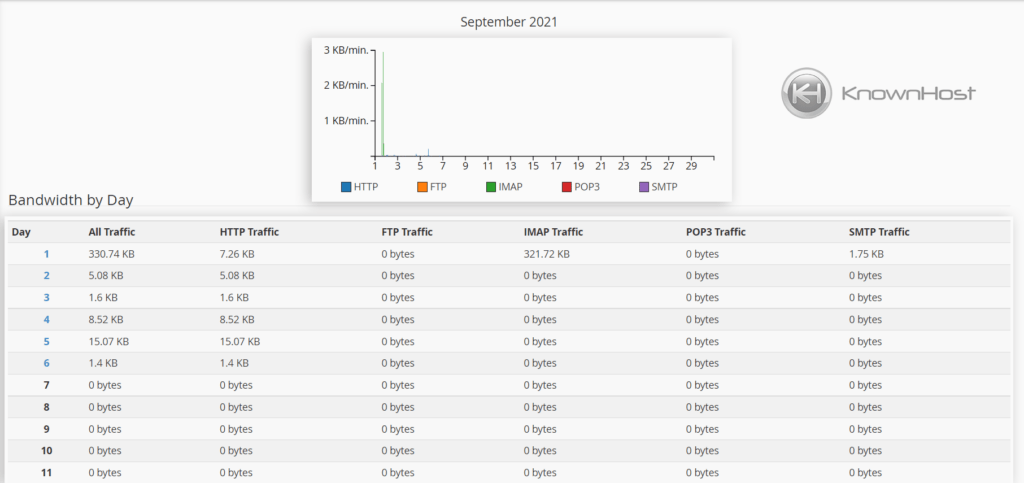 If you cannot see the FTP bandwidth usage in METRICS → Bandwidth, then it must be disabled by your hosting provider.
---
Moreover, cPanel also represents Bandwidth Utilization at many places. You can view the bandwidth utilization from the STATISTICS section as well.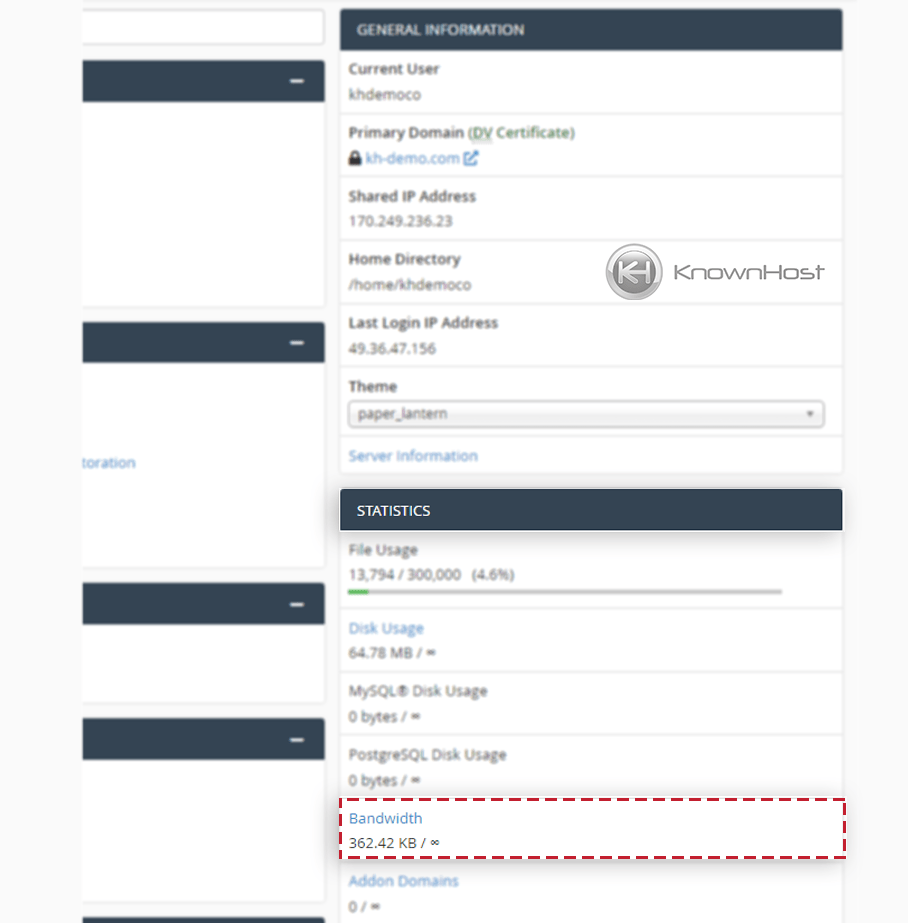 ---
Conclusion
Now that we've gone over how to check Bandwidth Usage in cPanel with step-by-step instructions. In this article, we covered METRICS → Bandwidth with all available types of reports, and you should be able to check bandwidth utilization for hosted domains/subdomains.
KnownHost offers 365 days a year, 24 hours a day, all 7 days of the week best in class technical support. A dedicated team is ready to help you with requests such as assisting you with checking bandwidth utilization of your cPanel account, should you need our assistance. You're not using KnownHost for the best web hosting experience? Well, why not? Check with our Sales team to see what can KnownHost do for you in improving your web hosting experience.