How to configure Nameservers in DirectAdmin?
Nameservers are responsible for the resolution of server Ip address with the domain name. If domain's nameservers are misconfigured, then you mostly face downtime for the domain name. Hence, configuring the correct nameservers is an early and essential task for an administrator. Learn, How to configure Nameservers in DirectAdmin?
---
1. First, to login into DirectAdmin control panel visit,
https://your-domain.com:2222 or https://IP-address:2222 or https://server-hostname:2222.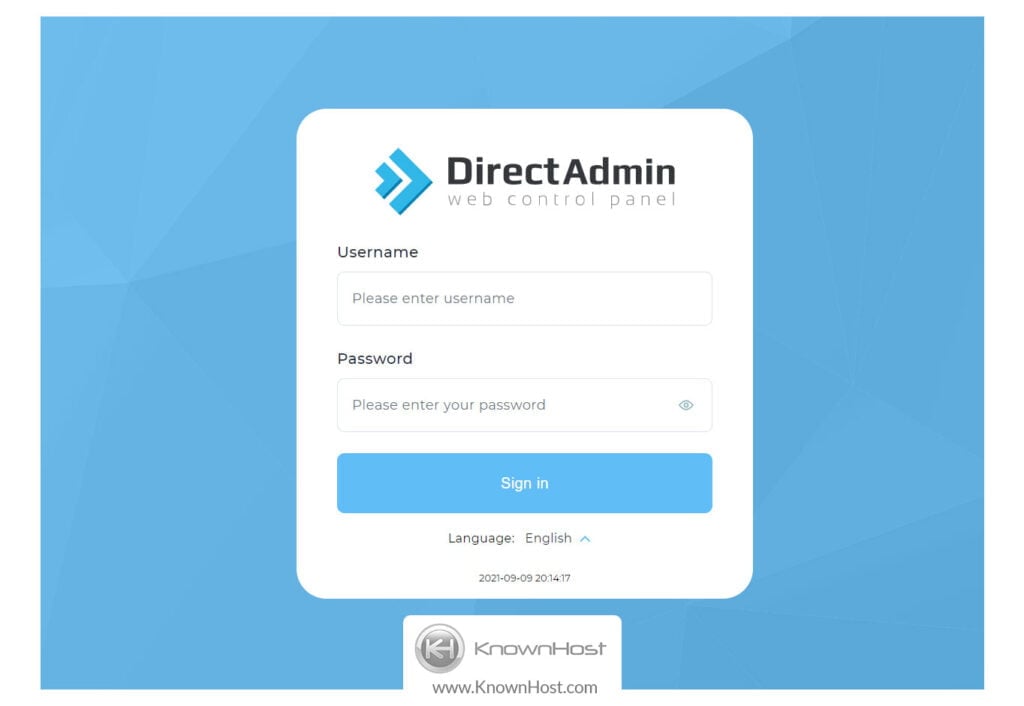 2. Navigate to Server Manager → Name Servers.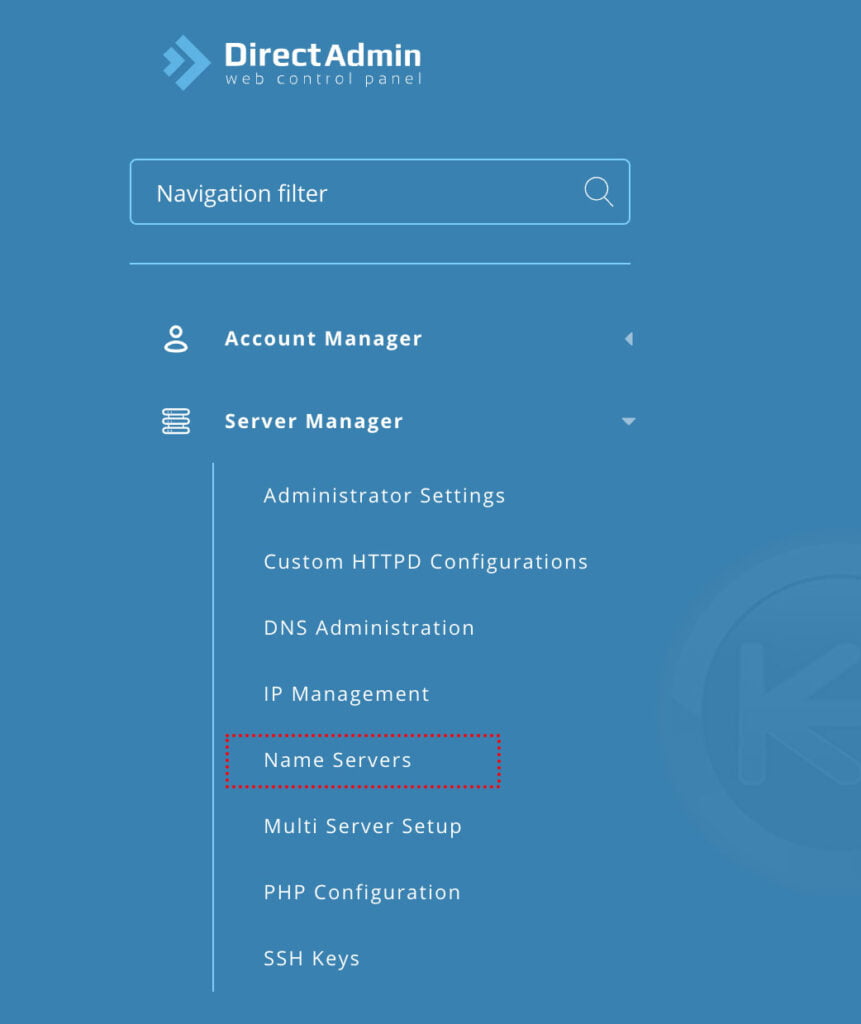 3. Enter the custom nameservers under "Set the Name servers that will be assigned to new users".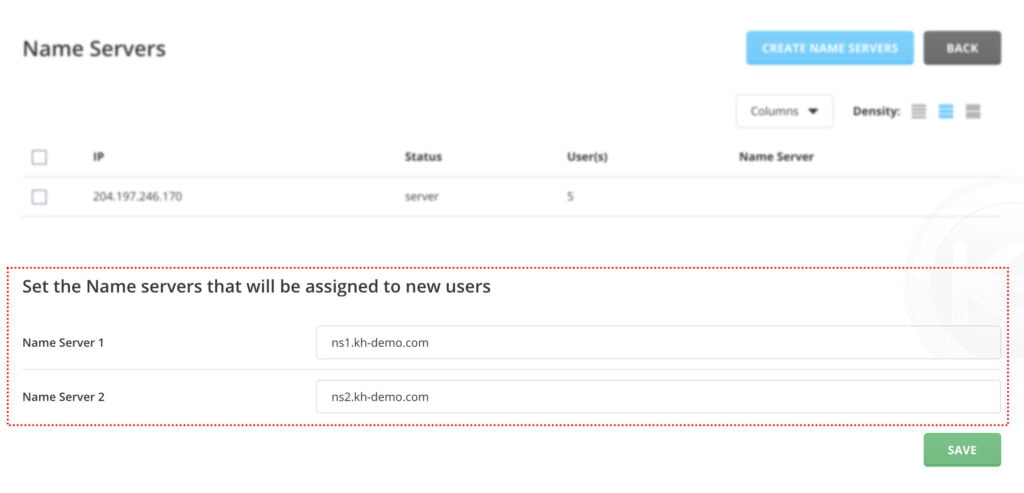 4. To save the changes → Click on SAVE.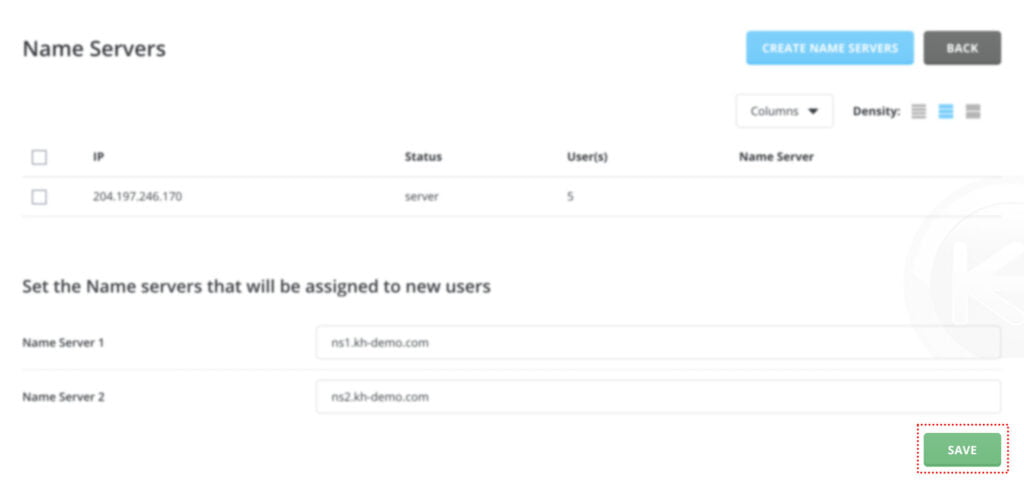 5. Also, you can create Nameservers based on hosted domains → Click on CREATE NAME SERVERS.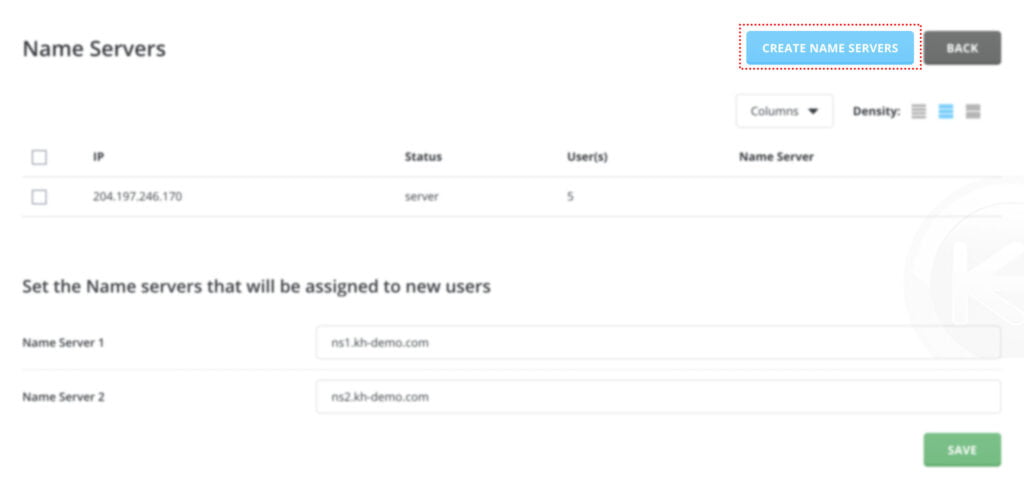 6. Select the domain name → Enter the prefix (Example: ns1, ns2) → Click on CREATE NAME SERVERS.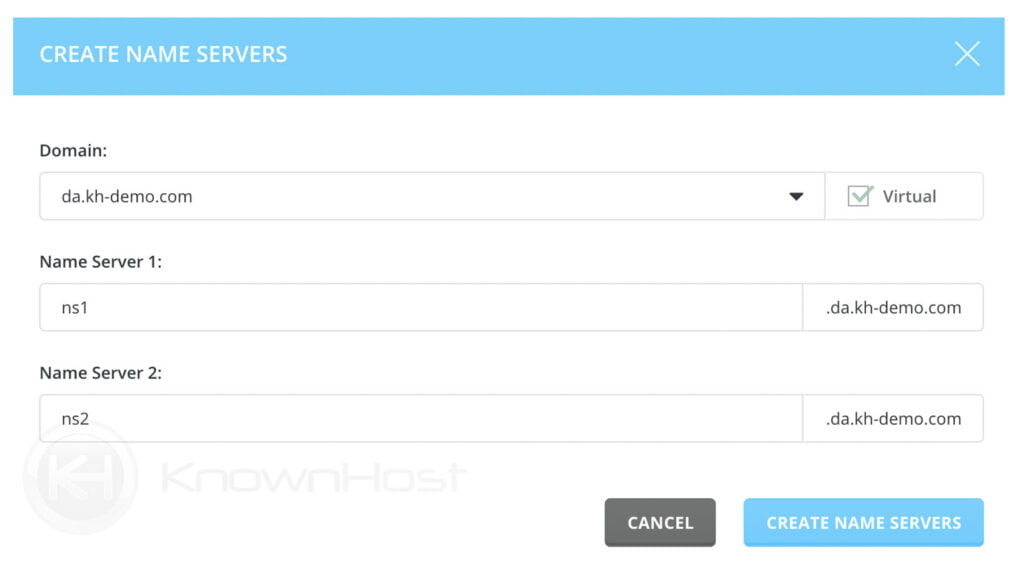 The configured nameservers will be assigned for the newly created user accounts in the DirectAdmin control panel. Please note that it will not affect the existing user accounts.
---
Conclusion
Now that we've gone over how to configure nameservers in the Directadmin control panel. We already mentioned that newly configured nameservers would only be assigned to the new user accounts, and existing ones will not get affected.
KnownHost offers 365 days a year, 24 hours a day, all 7 days of the week best in class technical support. A dedicated team ready to help you should you need our assistance. You're not using KnownHost for the best webhosting experience? Well, why not? Check with our Sales team to see what can KnownHost do for you in improving your webhosting experience.