How to change the PHP version in DirectAdmin?
Every day, new updates of softwares releasing so do the PHP versions are also getting updated. Security practitioners always recommend using the latest PHP versions for better security and performance. In this article, you will learn how to change your PHP version within the user account.
---
1. First, to login into DirectAdmin control panel as your user.
https://your-domain.com:2222 or https://IP-address:2222 or https://server-hostname:2222.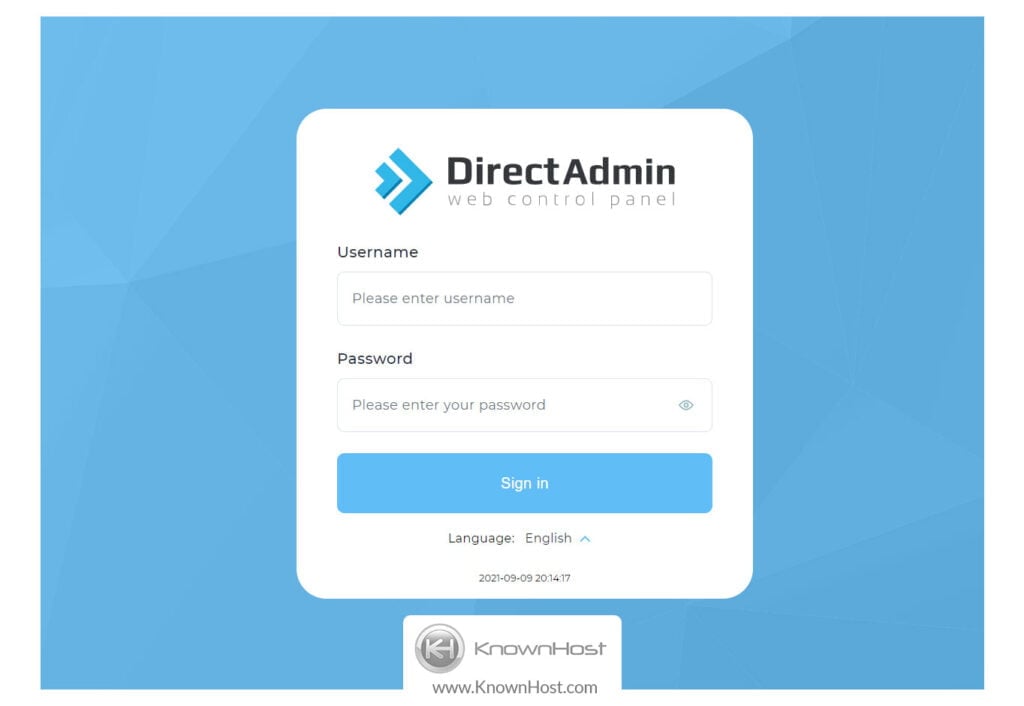 2. Find the option PHP Version, which is just below the real-time resources usage panel (Disk, Bandwidth, Email).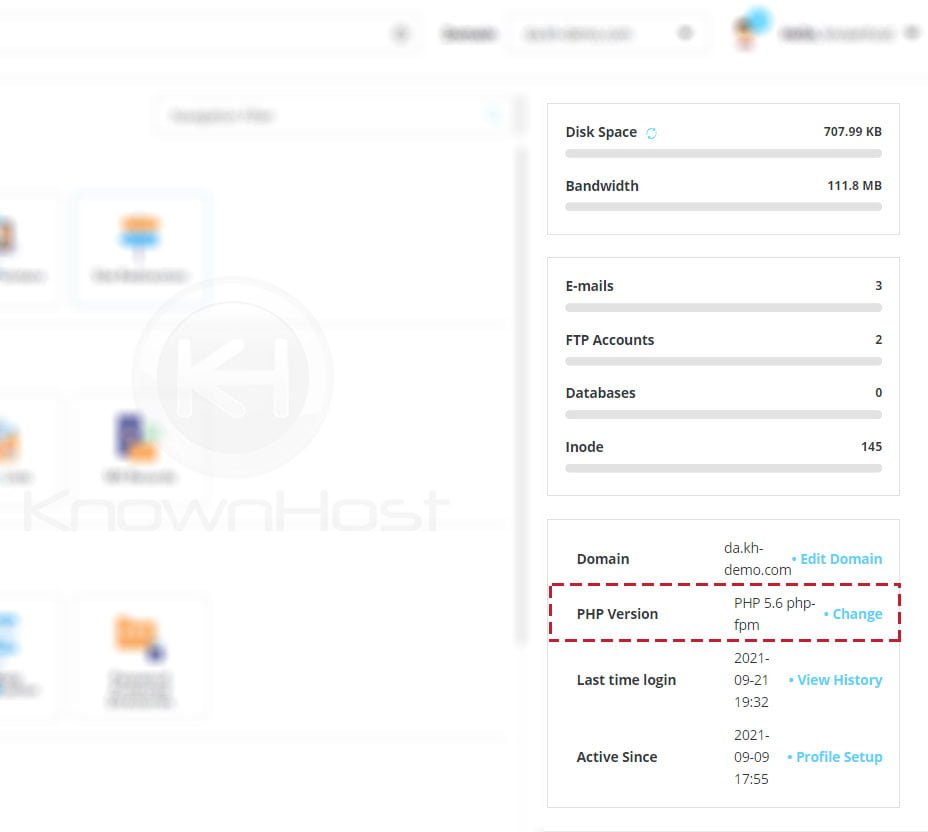 3. To change the PHP Version → Click on Change.
4. Select the PHP Version from drop-down → Click on SAVE.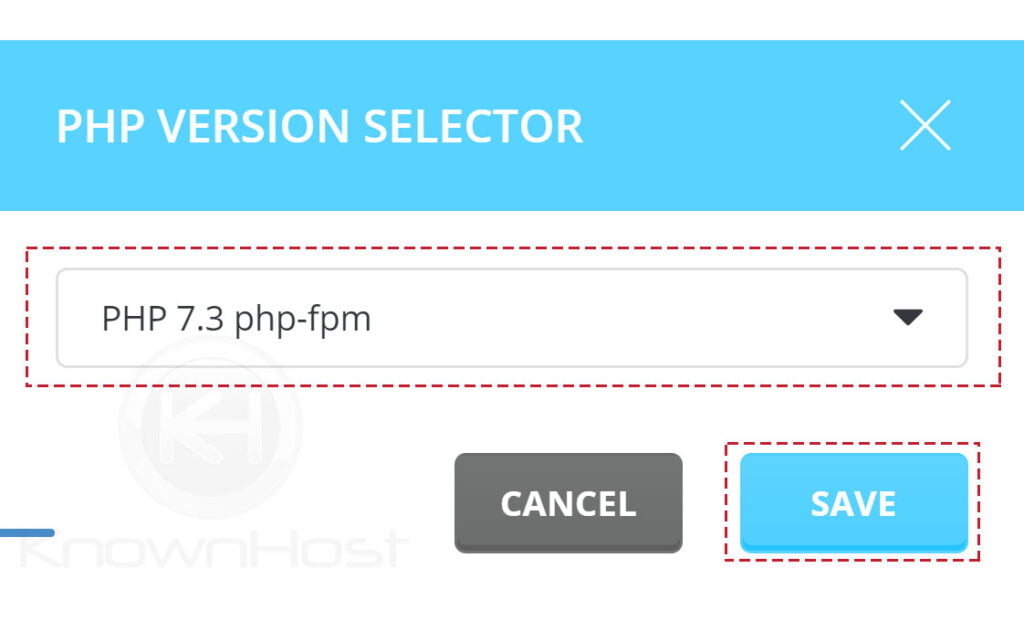 4. Congratulations! You have successfully changed the PHP version in DirectAdmin.

---
Conclusion
Now that we've gone over how to change the PHP version in the DirectAdmin control panel. Using this article, you can also change/update the current PHP Version from available PHP Versions on the server.
KnownHost offers 365 days a year, 24 hours a day, all 7 days of the week best in class technical support. A dedicated team ready to help you, should you need our assistance. You're not using KnownHost for the best webhosting experience? Well, why not? Check with our Sales team to see what can KnownHost do for you in improving your webhosting experience.