How to add SSH keys for VPS?
One of the most common security tips for Linux servers is to disable password authentication for root and use SSH Keys. SSH Keys allow you to login as that specified user without the need for a password. This functionality helps you add and manage SSH Keys for the 'root' user on your server.
This will be the information from the public key, i.e '/home/example/.ssh/id_rsa.pub'
If you need to create an SSH Key, check out our SSH Key Generation guide. Let's learn, how to add SSH keys for VPS.
---
1. First, login into Billing Portal (my.knownhost.com) with registered email address and password.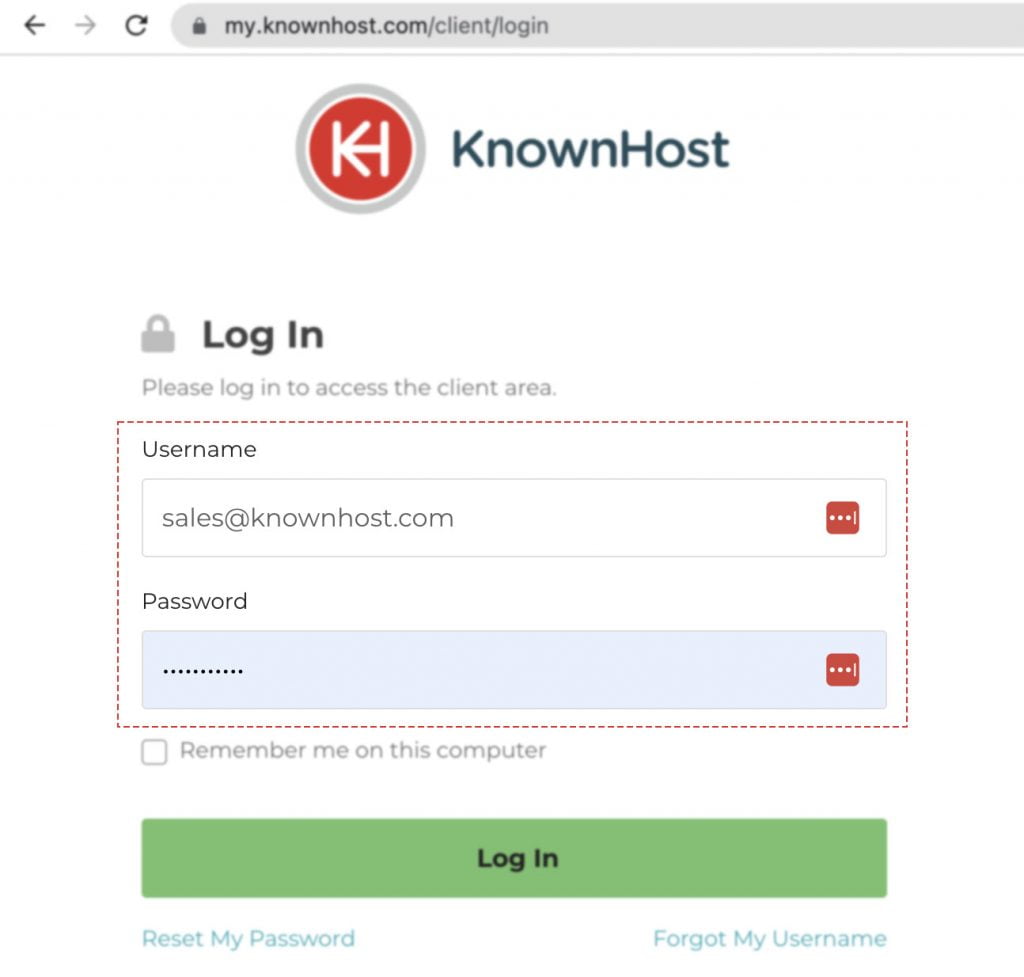 2. In the Navigation tray, you can find the option "Services" click on that or you can navigate to Dashboard → Click on Services.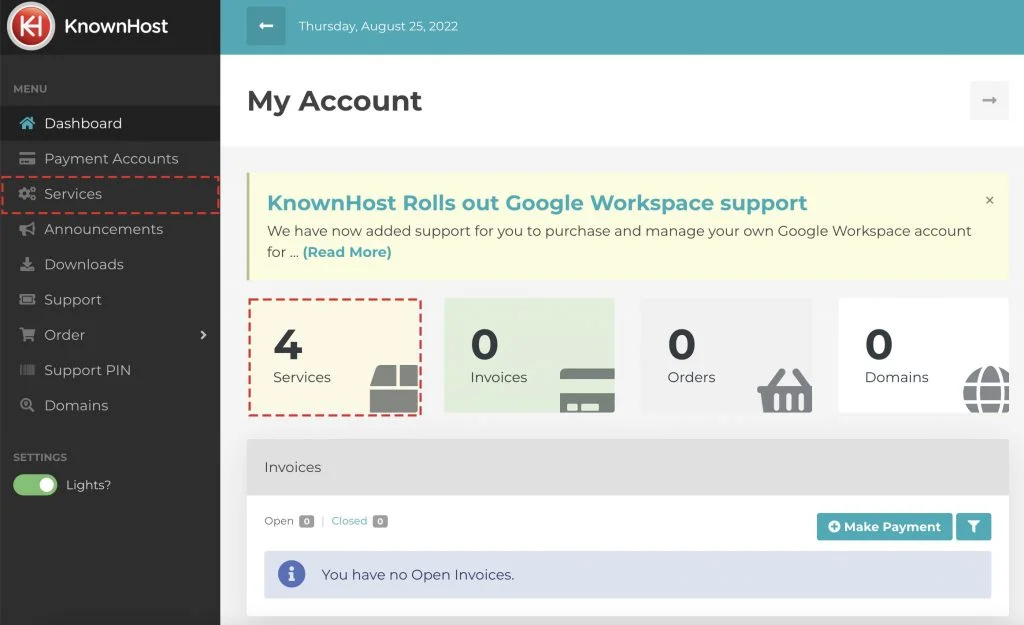 3. Locate the VPS → Click on Manage.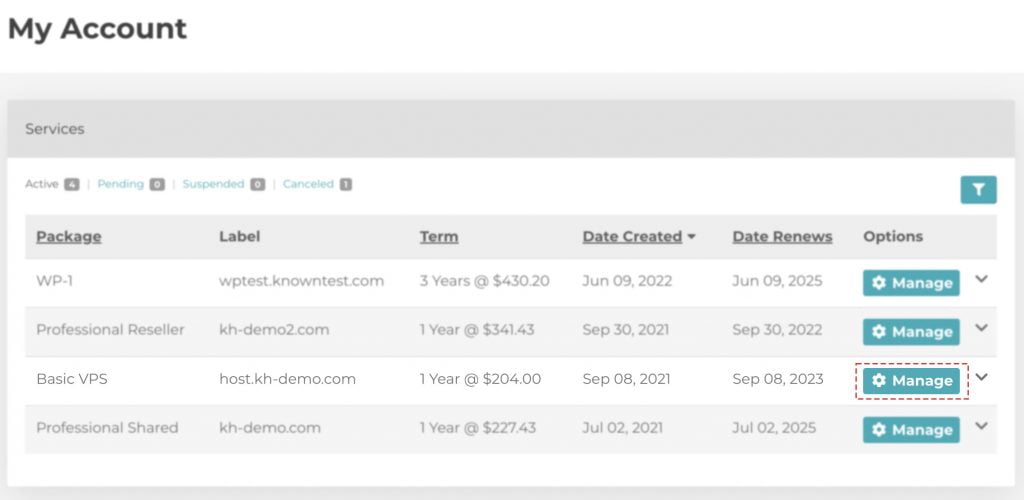 4. Navigate to Control Panel.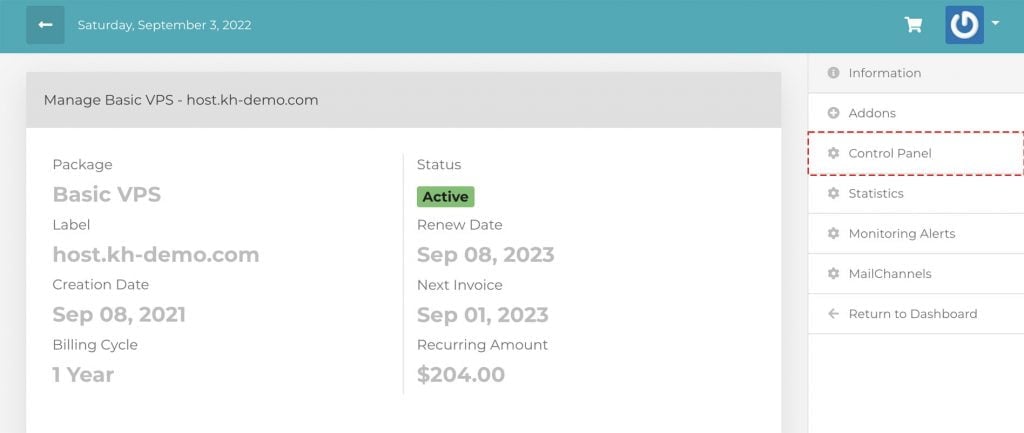 5. Scroll down a bit, navigate to Settings.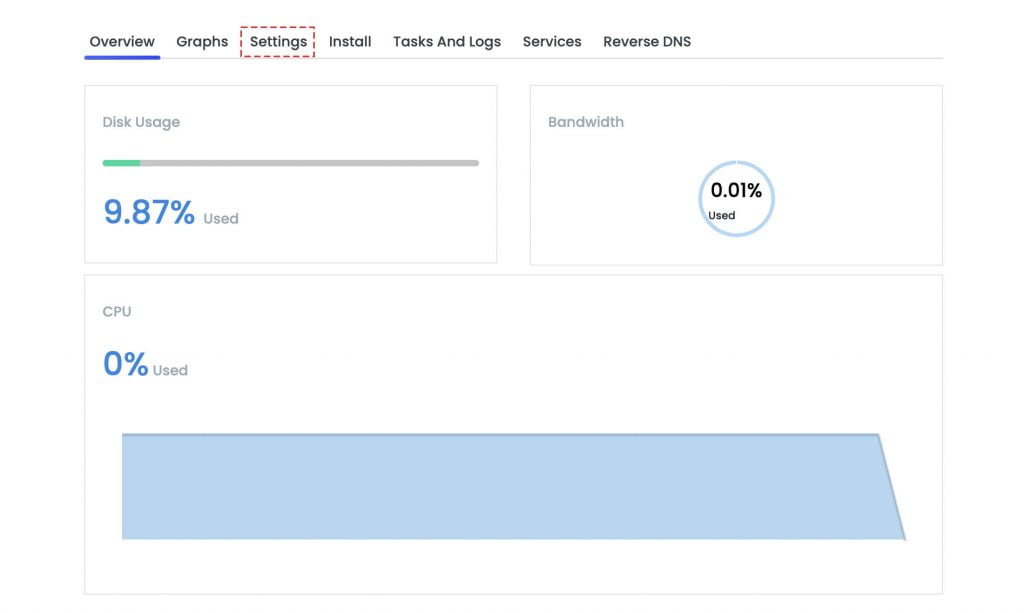 6. Again, navigate to SSH Keys → Click on Add New SSH Key.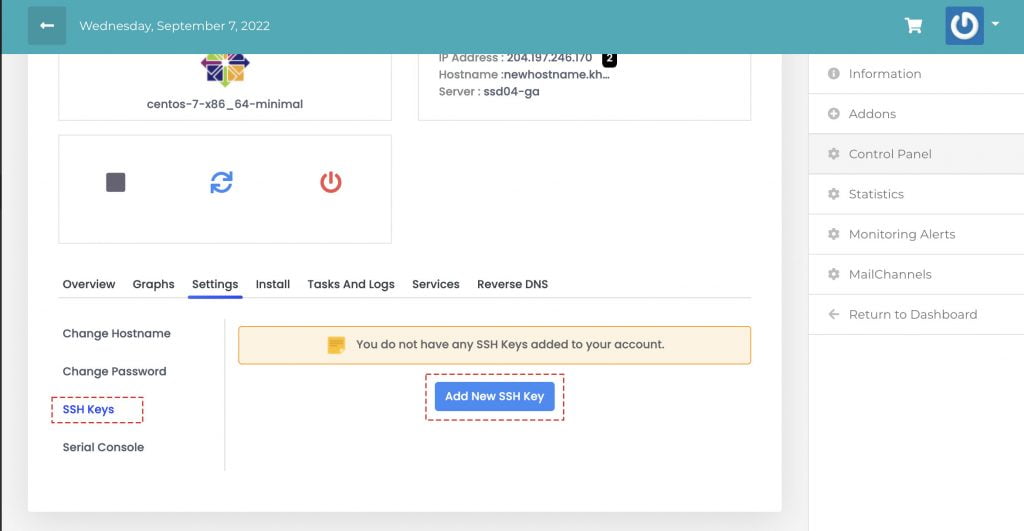 7. Next, enter the Name for the SSH Key and Paste the generated public key in the text box.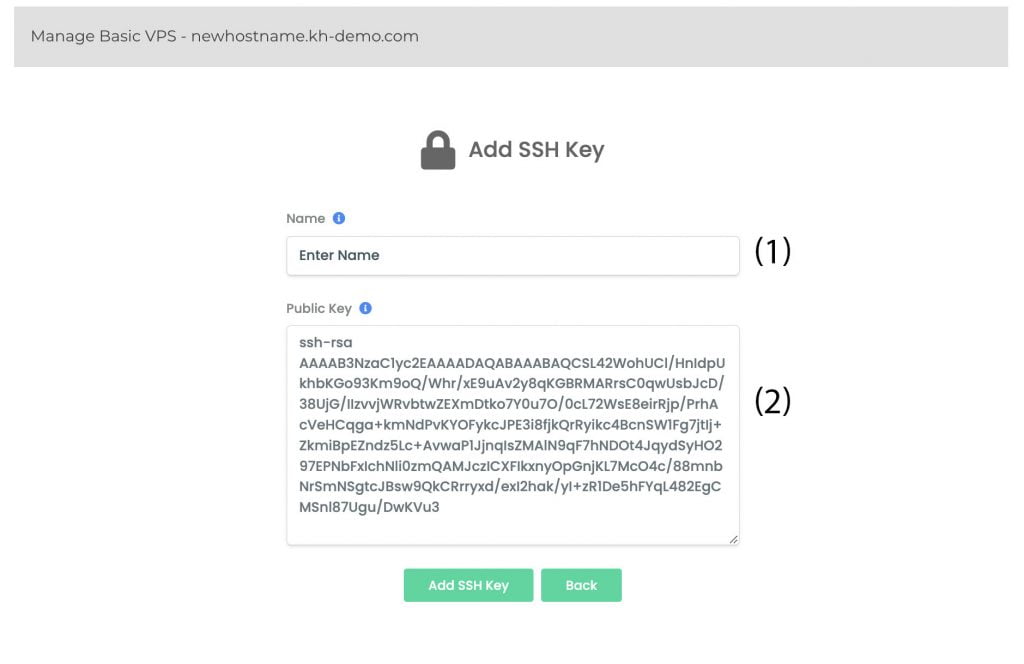 8. Finally, click on Add SSH Key.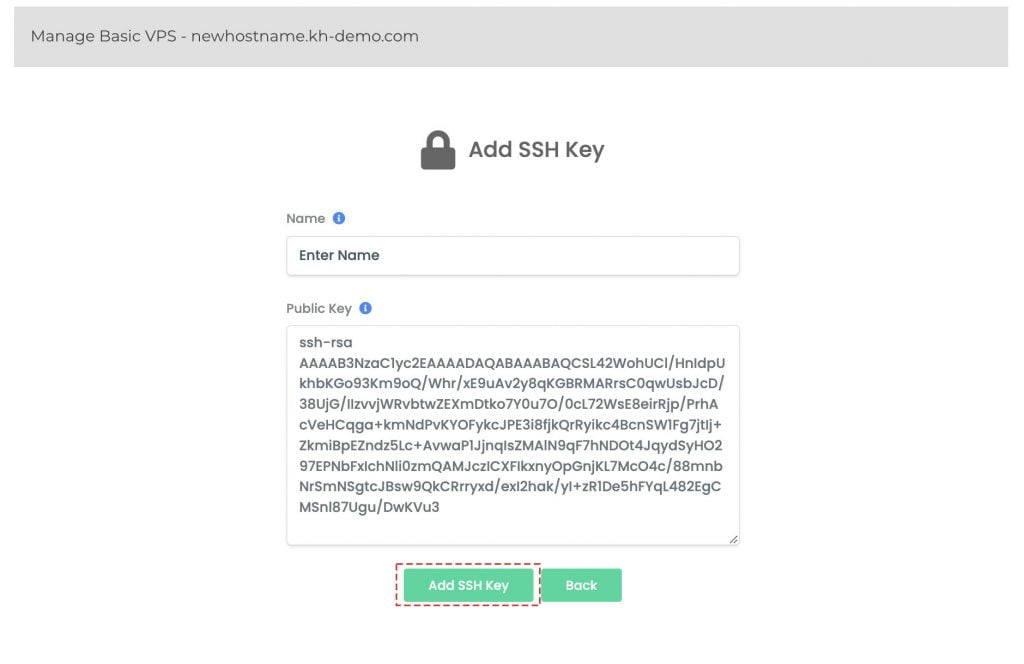 Once the key has been added, you can then login to the server without requiring the root password.
---
Conclusion
Now that we've gone over it, how to add SSH keys for the ordered VPS in KnownHost. This is the initial step of server hardening and general practice to secure the web server by a Linux administrator.
KnownHost offers 365 days a year, 24 hours a day, all 7 days of the week best in class technical support. A dedicated team ready to help you with requests should you need our assistance. You're not using KnownHost for the best webhosting experience? Well, why not? Check with our Sales team to see what can KnownHost do for you in improving your webhosting experience.