There are a few methods to pay an invoice in your KnownHost Client Portal. This article will cover the most direct way to process the invoice.
If there is an unpaid invoice on your account, when you log in you'll see a dialog box similar to the one shown in this screenshot.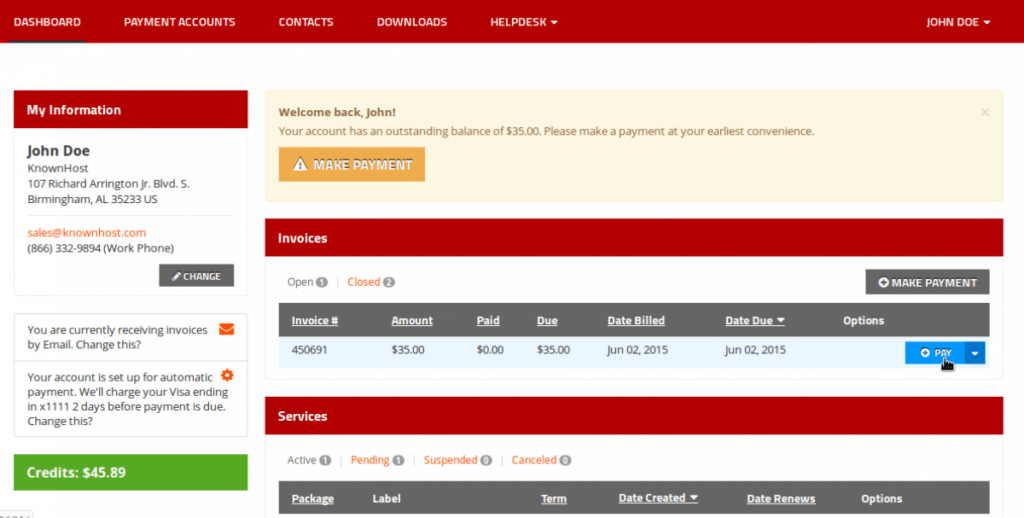 Quickest Method
The most direct way to pay/settle the invoice is demonstrated here:
In the "Invoices" section of your KnownHost Client Portal Dashboard, click on the "PAY" button for the corresponding unpaid invoice.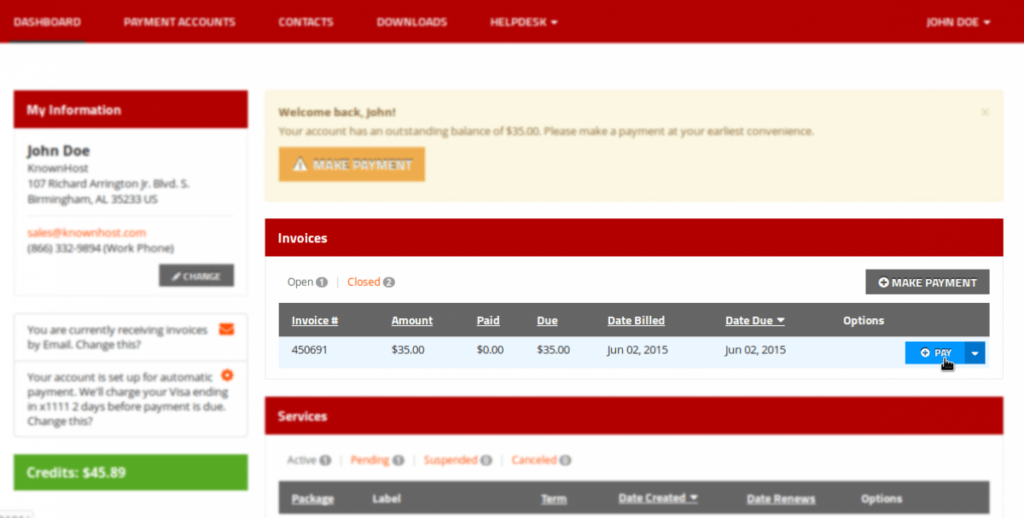 This will take you directly to the "Make Payment" section for that invoice. Select all appropriate options for your payment method and proceed by selecting the "REVIEW AND CONFIRM" button. (or "APPLY CREDIT AND CONTINUE" if using account credit)

You will then be redirected to a "Confirm Payment" page. After reviewing and confirming accurate information, proceed by clicking the "SUBMIT PAYMENT" button.

The payment will NOT be processed if you do not press the final "SUBMIT PAYMENT" button.