How to review MailChannels Inbound Logs
So you've been using MailChannels and need to see if you've been missing emails. Or you need to see if they were delivered, rejected, bounced, or quarantined. To do this, you would need to check the MailChannels Inbound Logs which is accessible from the MailChannels Console within your my.knownhost.com portal.

We're going to show you here how to get to these logs.
First things first, you're going to want to log in to your My KnownHost Portal with your customer account.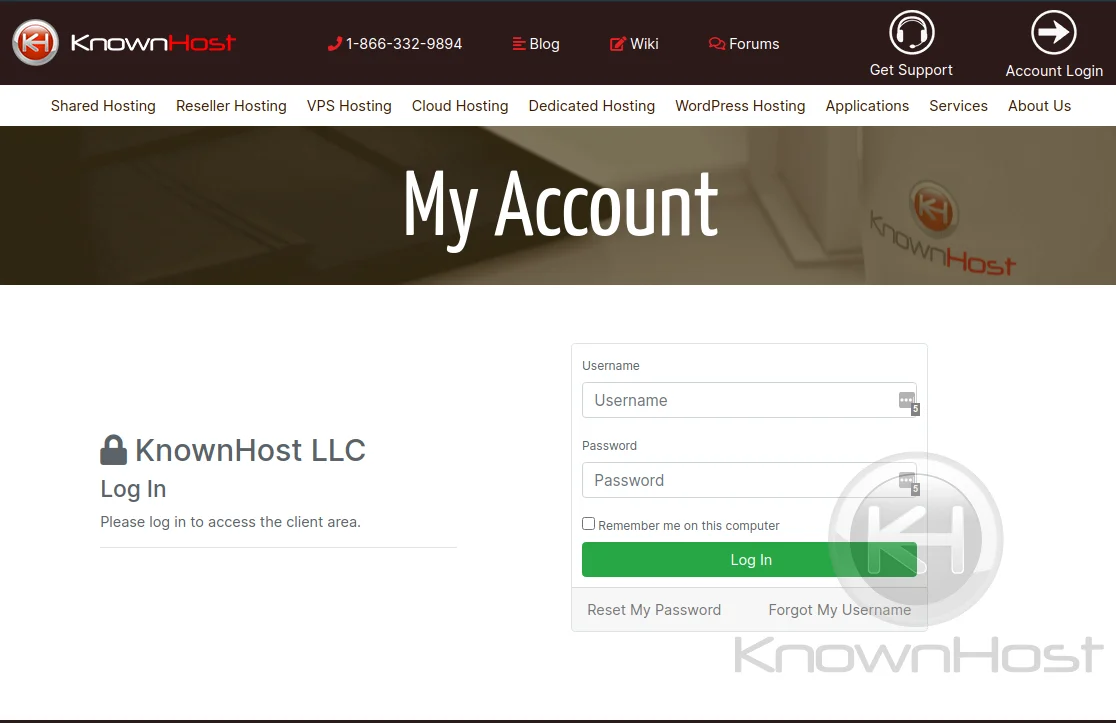 Signing in with your username and password
Second, you're then going to want to Manage the service that you've signed up with for MailChannels, we'll use 'demo.knownhost.com' for this example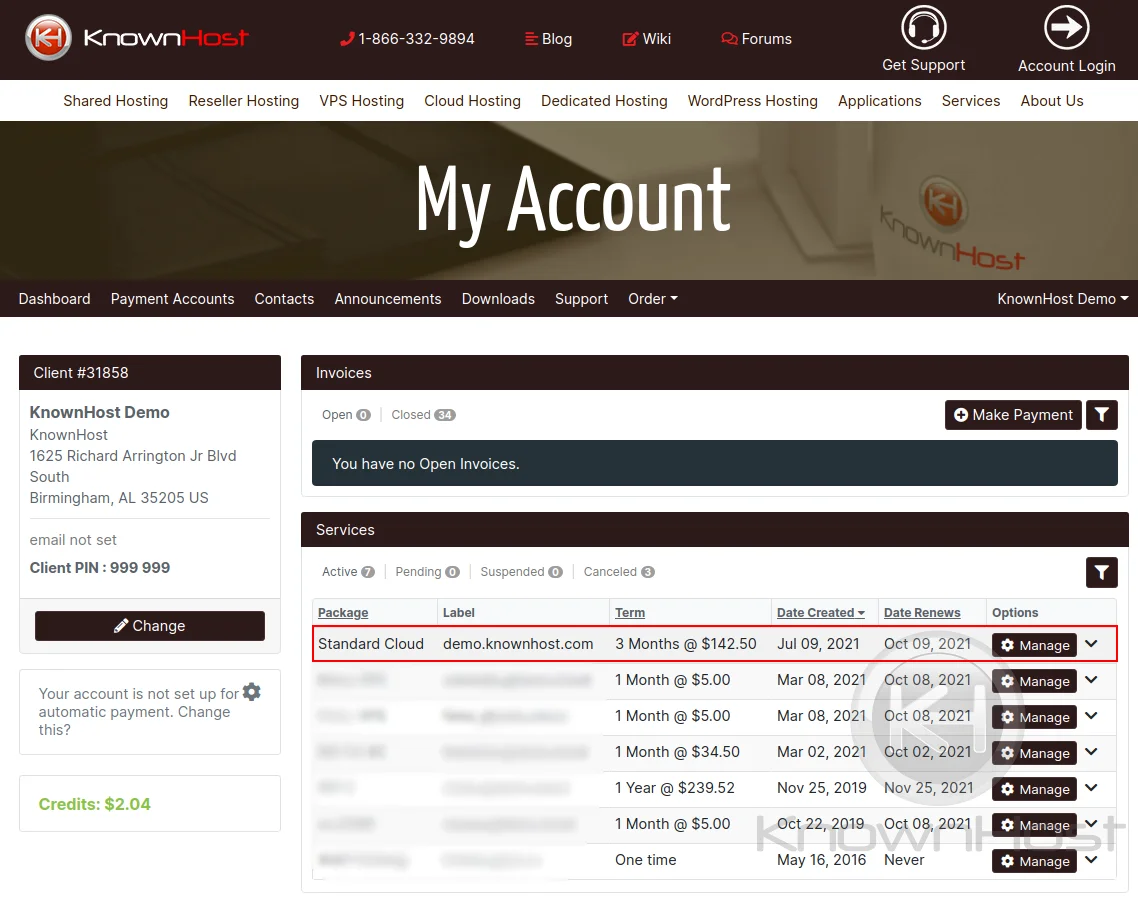 Thirdly, now that you're within the managing section of your KnownHost service — you'll want to click "MailChannels" in the left-hand bar: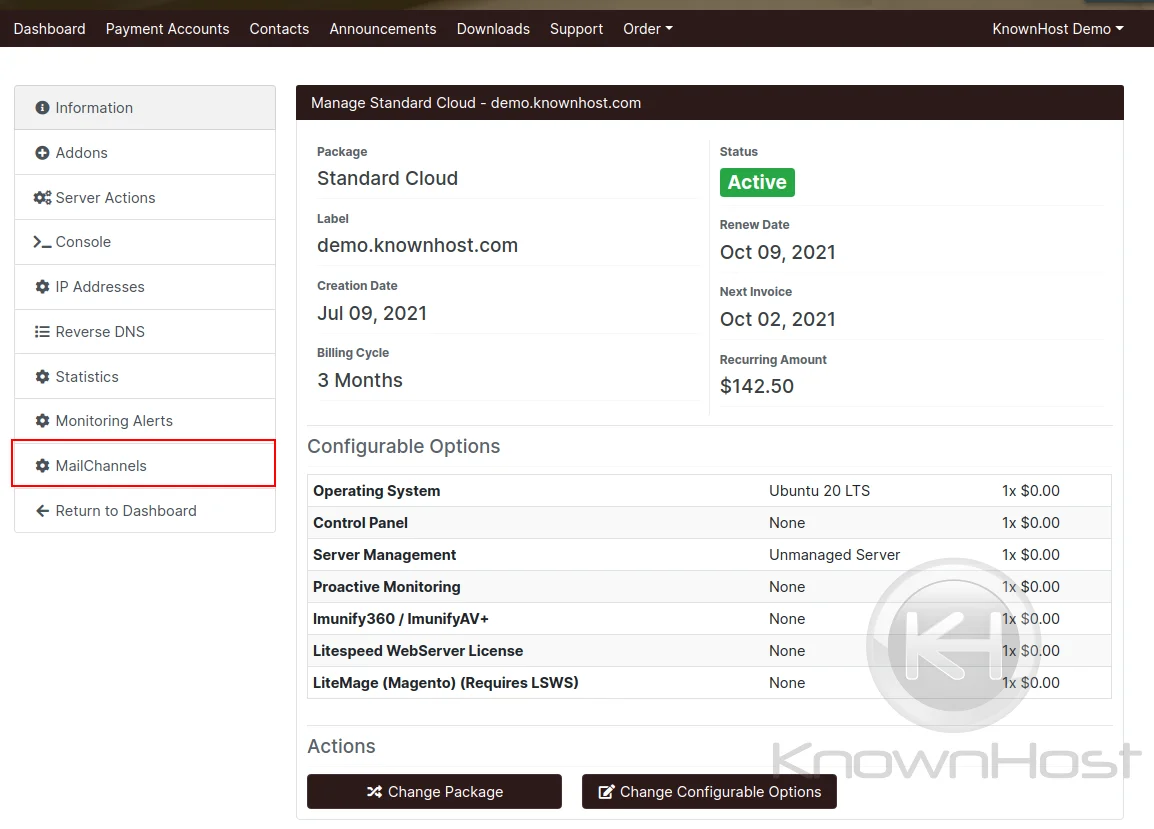 This will bring you to the MailChannels overview where you can do various functions such as Logging into your MailChannels Console.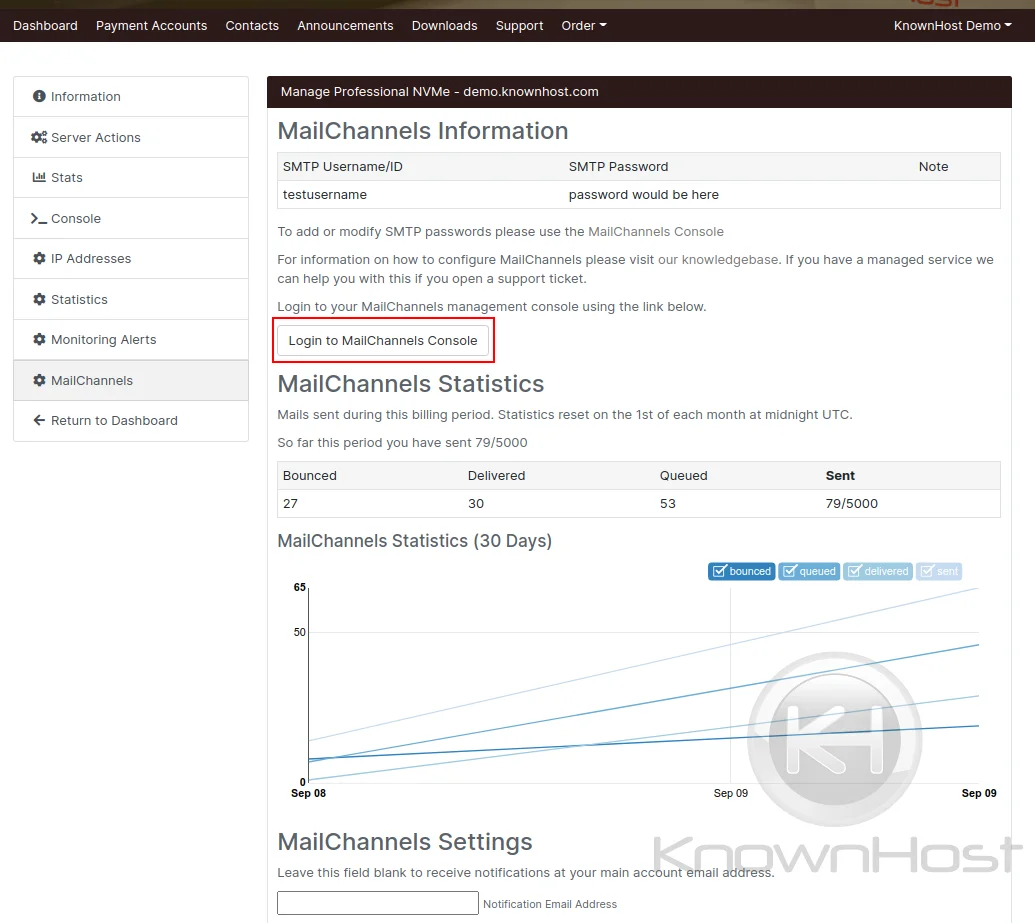 Click the red highlighted button
Clicking the 'Login to MailChannels Console' button will open a new tab to the MailChannels console for your account, from here you'll want to click "Inbound".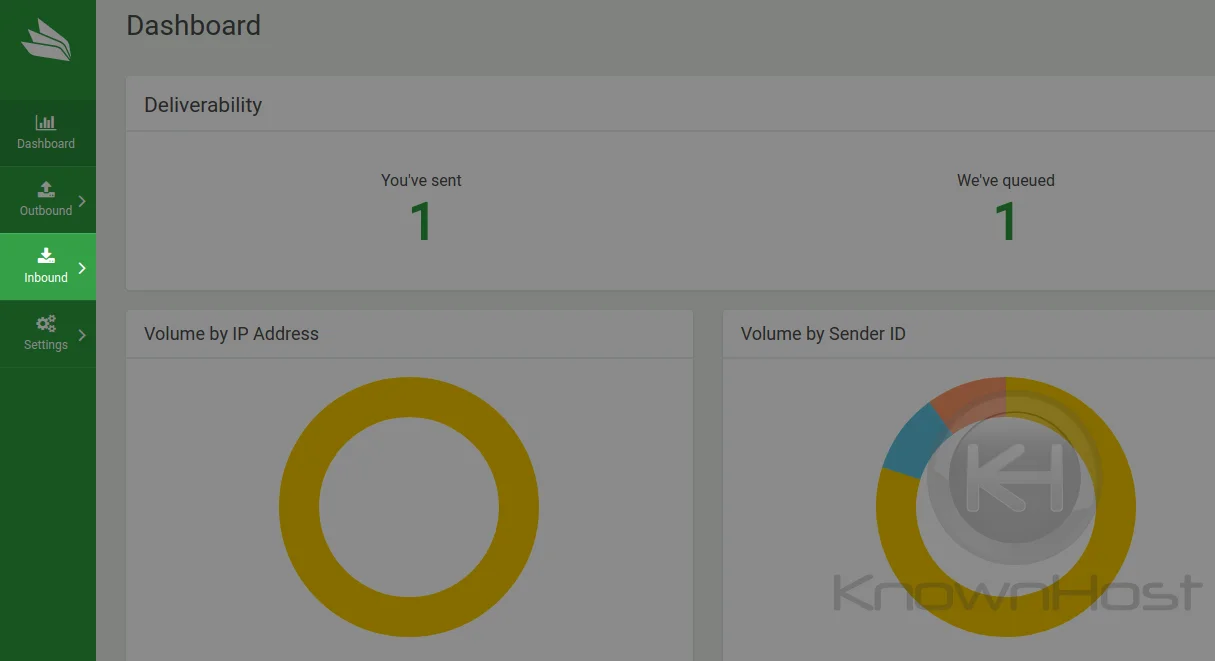 Click the Inbound icon on the left sidebar
Then click "Domains" — which will show you the list of domains available for your MailChannels account.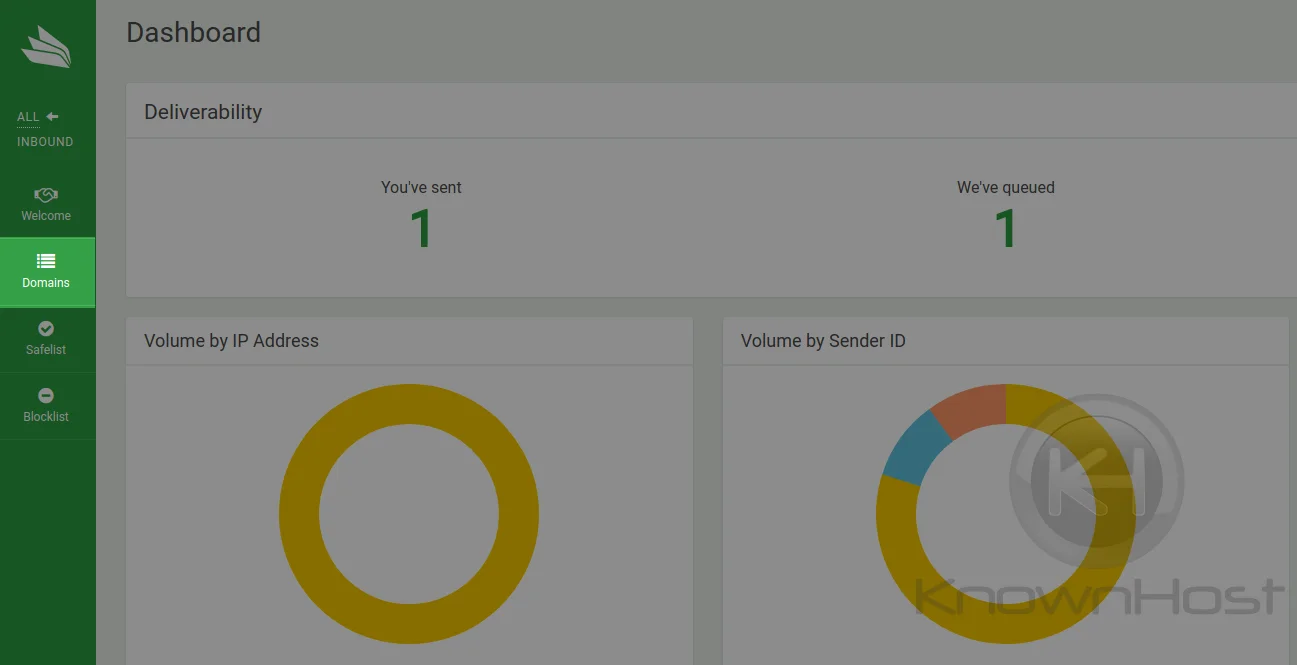 Click the Domains icon on the left sidebar

As you can see, we only have one domain here, we'll click "Login" for this domain.
When you click "Login" for your chosen domain, it will bring you to the Domain Management page for that domain. You'll want to click "Logs" on the left-hand sidebar.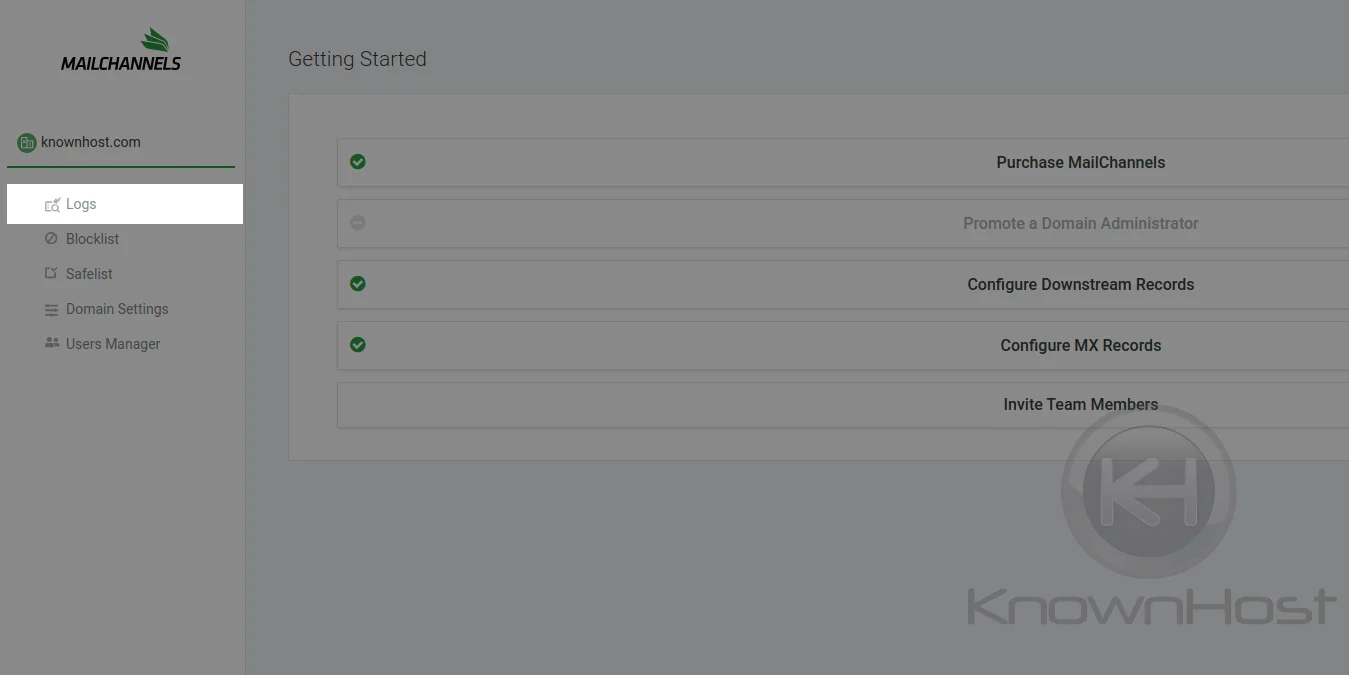 Click the Logs icon on the left sidebar

Within this log section, you'll be able to see the following:
Mail that was queued to your email.
Mail that was delivered successfully to your server.
Mail that was rejected.
Mail that was bounced.
Mail that was Quarantined
Mail can be filtered by a specific date, time period, and status type.
Should you have any questions and are currently a Managed KnownHost customer, you can submit a ticket to our Support Department for assistance in perusing these logs.