How to park domain using WHM?
You can manually configure the parked domain using Park a Domain feature. Using the Park a Domain feature, you can configure the same root directory for one or more domain names. Learn, How to park domain using WHM?
---
1. First, login into WHM panel,
https://your-domain.com:2087 or https://IP-address: 2087 or https://server-hostname: 2087.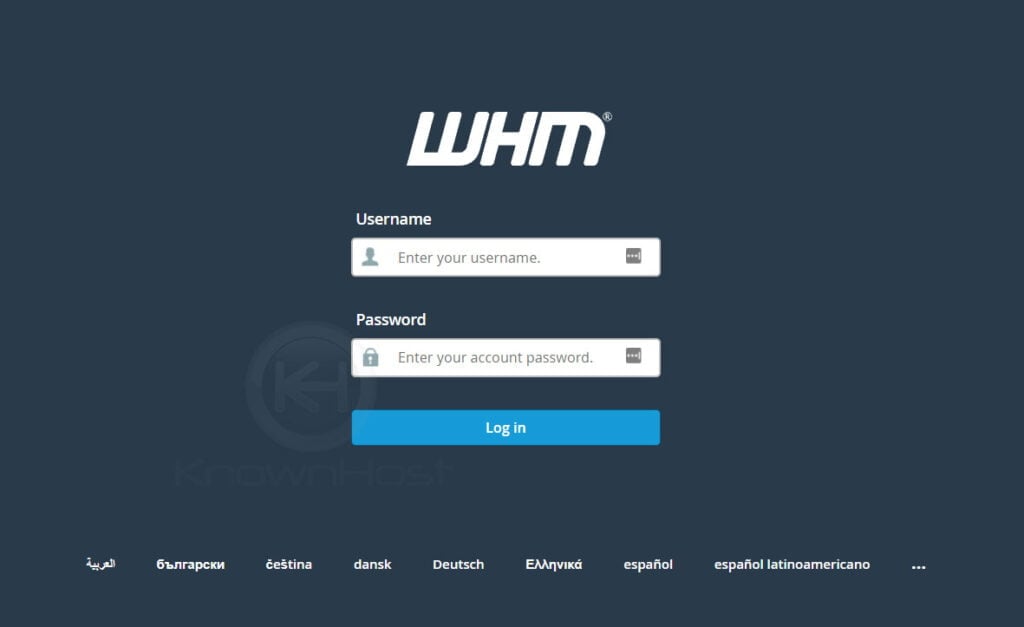 2. Navigate to DNS Functions → Park a Domain.
3. Next, select the domain name for which you would like to set up the parked domain → Enter the Park Domain.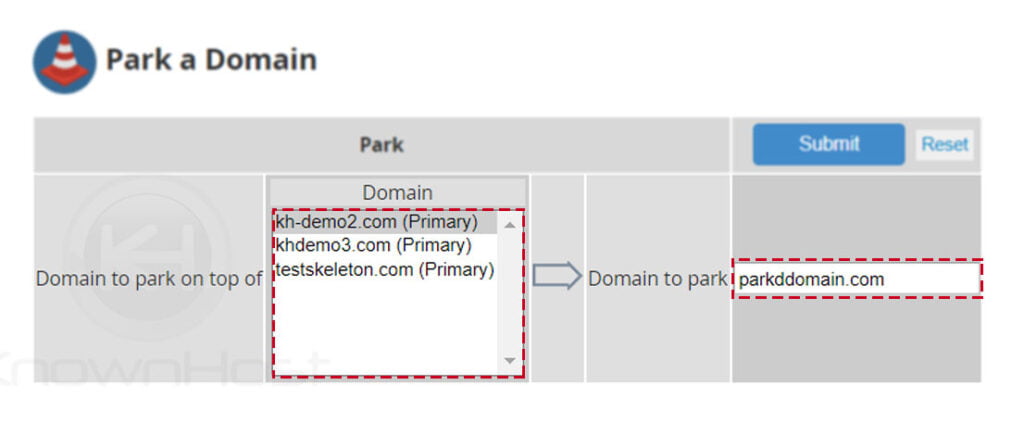 4. Finally, click on SUBMIT.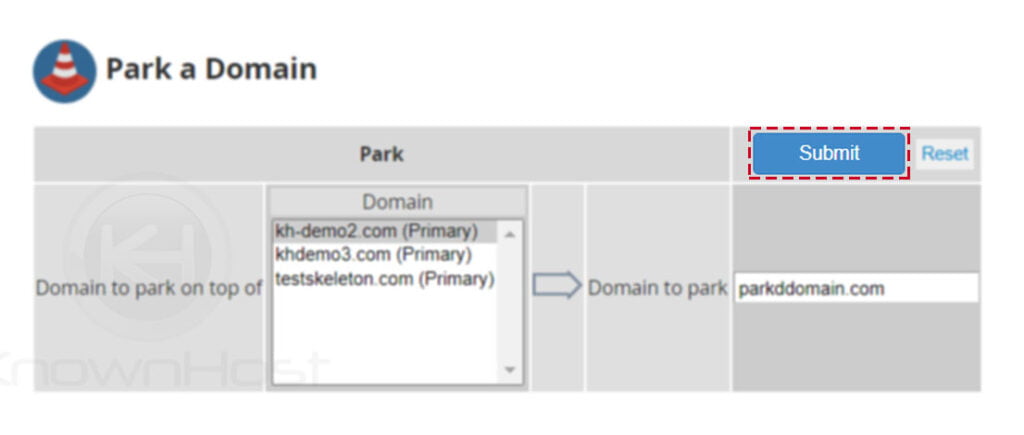 5. Congratulations! You have successfully configured the park domain in WHM panel.

---
Conclusion
Now that we've gone over how to park domain using WHM panel. To make the park domain work make sure you point the parked domain to the appropriate IP address.
KnownHost offers 365 days a year, 24 hours a day, all 7 days of the week best in class technical support. A dedicated team ready to help you with requests should you need our assistance. You're not using KnownHost for the best webhosting experience? Well, why not? Check with our Sales team to see what can KnownHost do for you in improving your webhosting experience.