How to login into DirectAdmin control panel?
In the web hosting industry, you have very few reliable, user-friendly, and secured control panel options, and DirectAdmin is one of them. DirectAdmin is more famous due to its cost, user-friendliness, and, most importantly, IT IS way lighter than most competitive control panel providers in the market. You can deploy DirectAdmin on low-end VPS to heavily configured bare metal dedicated servers. Here at KnownHost, we highly recommend DirectAdmin as a control panel for servers.
KnownHost offers free DirectAdmin licenses with managed services. WOOHOO! You don't even need to pay extra for DirectAdmin control panel and enjoy hustle-free services with 100% managed support from a team of experts.
---
Get Credentials Ready
If you have installed DirectAdmin on VPS/Dedicated Server on SSH Terminal post complete installation of the panel, you should get a message as following,
http://YOUR-SERVER-IP:2222 (Use your own Server IP, not this one) and enter your Admin username and password when prompted.
---
1. First, to login into DirectAdmin control panel visit https://yourdomain.com:2222 or https://IP-address:2222 or https://server-hostname:2222.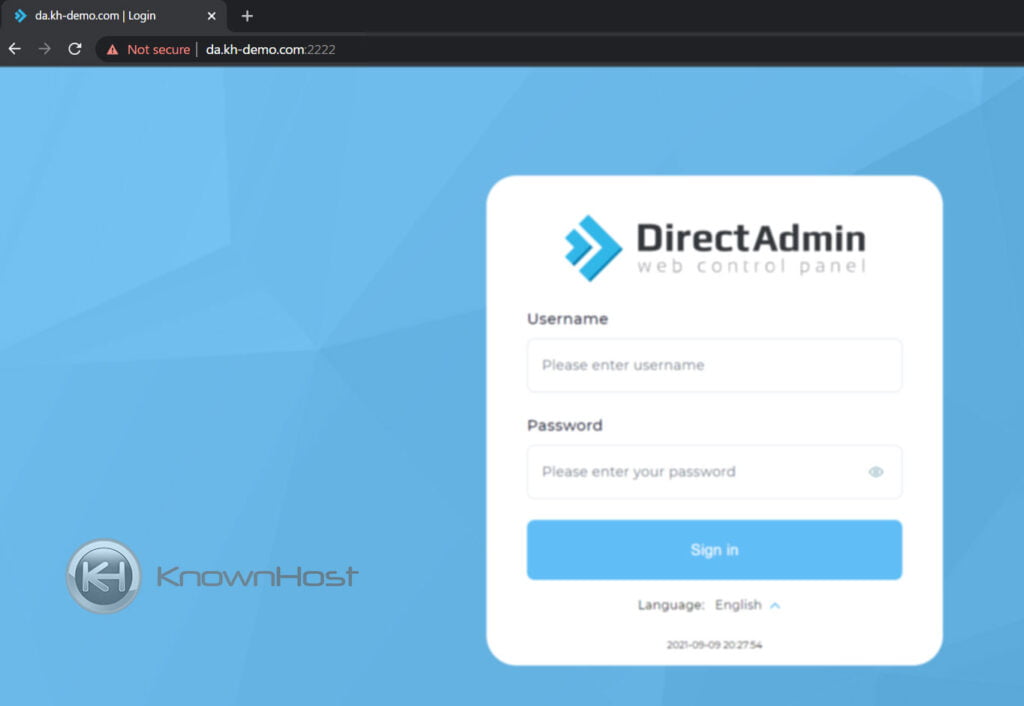 2. Enter the Username & Password. If you are a shared hosting user, enter the provided login credentials. If you have DirectAdmin installed on a VPS/Server and want to log in as admin, then enter the username as admin and password.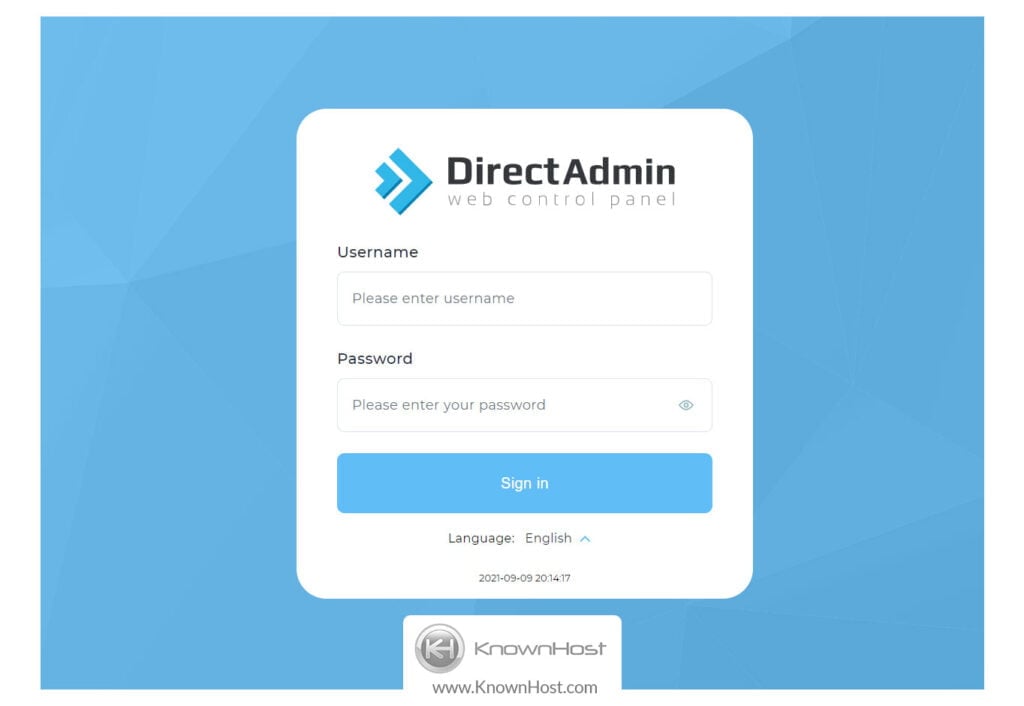 3. Finally, click on Sign In.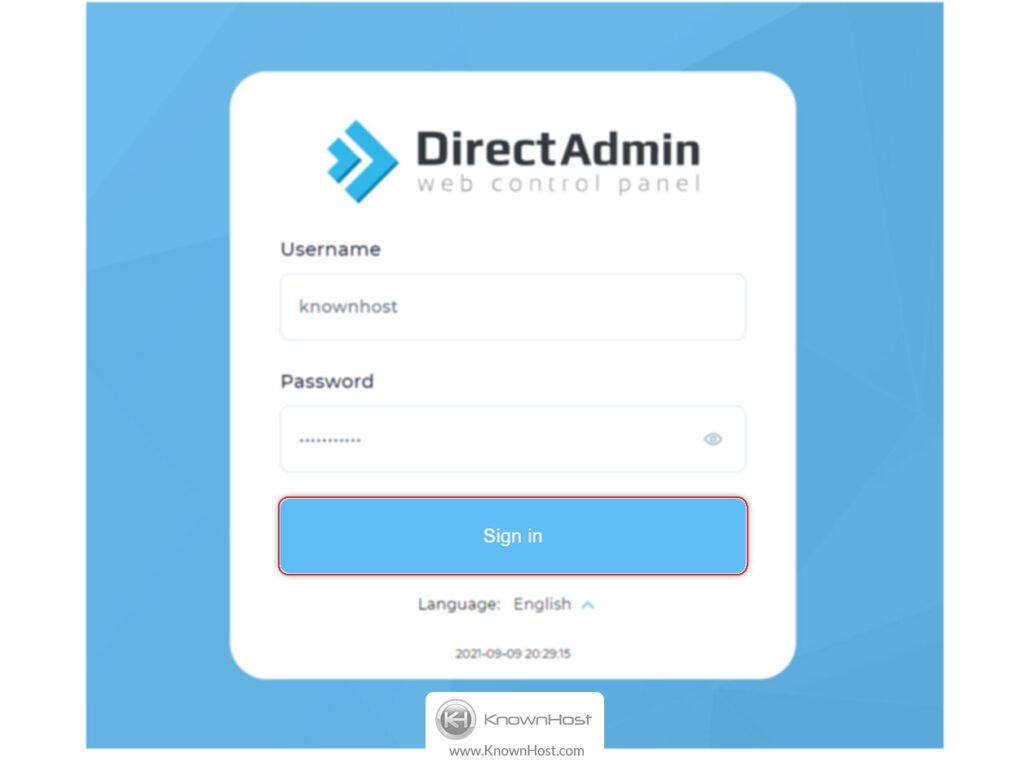 4. Congratulations! You have successfully logged into the DirectAdmin control panel.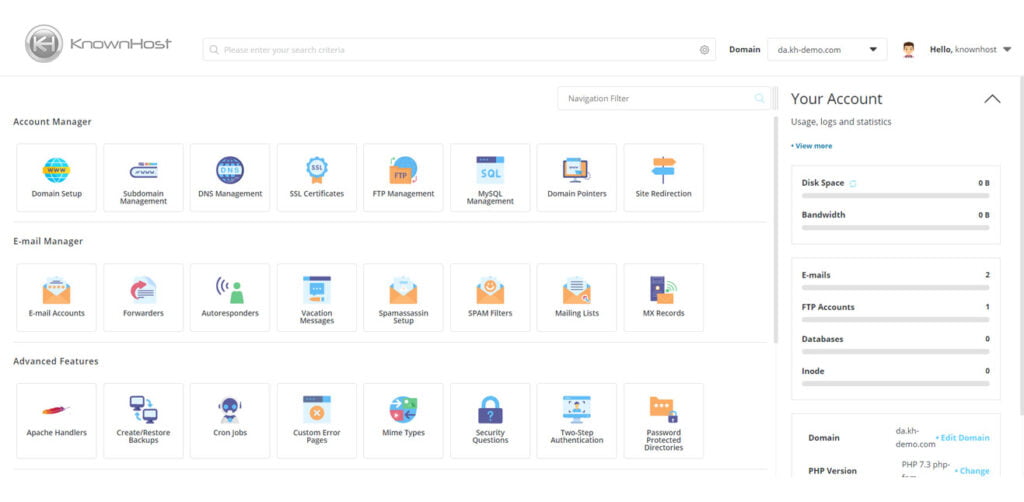 For the first time, when you try to login into the DirectAdmin control panel, you might encounter an SSL warning (Your connection is not private). There, you need to click on Advance → Click Proceed to (unsafe).
---
Conclusion
Now that we've gone over how to login into the DirectAdmin control panel with step-by-step instructions. While entering the username and password, make sure you enter them correctly while logging in to the control panel.
KnownHost offers 365 days a year, 24 hours a day, all 7 days of the week best in class technical support. A dedicated team is ready to help you with requests such as getting started with the DirectAdmin control panel, when you need our assistance. You're not using KnownHost for the best web hosting experience? Well, why not? Check with our Sales team to see what can KnownHost do for you in improving your web hosting experience.