How to Suspend/Unsuspend domains in DirectAdmin?
DirectAdmin offers an option called Suspend and Unsuspend domains. In general terms, through this option, you can make the domain active or deactivate without removing it from the DirectAdmin control panel.
---
1. First, to login into DirectAdmin control panel visit,
https://your-domain.com:2222 or https://IP-address:2222 or https://server-hostname:2222.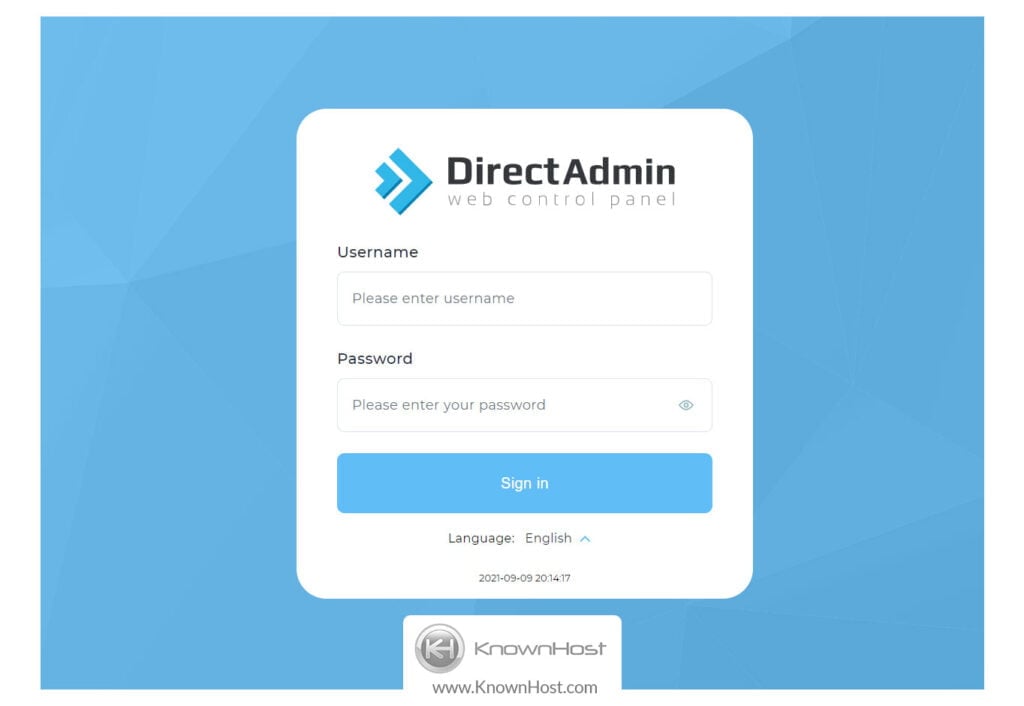 2. Navigate to Account Manager → Domain Setup.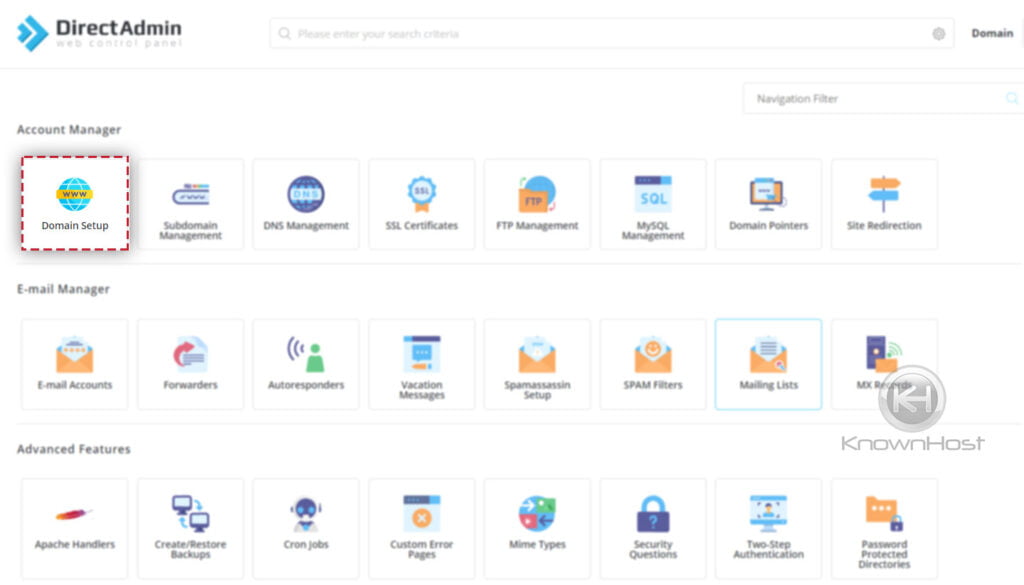 3. To suspend as well as to unsuspend the domain. First, select the Domain → Click on Suspend/Unsuspend.

If you see "⚠️" beside the domain name, then the domain is suspended. Use the same option Suspend/Unsuspend option to Unsuspend domain.
---
Conclusion
Now that we've gone over how to suspend/unsuspend the domain in the Directadmin. Using this option, you can suspend/unsuspend the domain without removing it from the control panel.
KnownHost offers 365 days a year, 24 hours a day, all 7 days of the week best in class technical support. A dedicated team is ready to help you with requests such as suspending/unsuspending domains in DirectAdmin control panel; when you need our assistance. You're not using KnownHost for the best web hosting experience? Well, why not? Check with our Sales team to see what can KnownHost do for you in improving your web hosting experience.