How to create a backup in DirectAdmin?
Did you hear "Precaution is better than cure"? That's what we always share with our customers, keep the backup before any disaster. Your website is hosting on physical hardware, and it doesn't have the guarantee to be 100% safe. So, we always recommend you to have a full backup. Let's learn, How to create a backup in DirectAdmin?
---
1. First, to login into DirectAdmin control panel visit,
https://your-domain.com:2222 or https://IP-address:2222 or https://server-hostname:2222.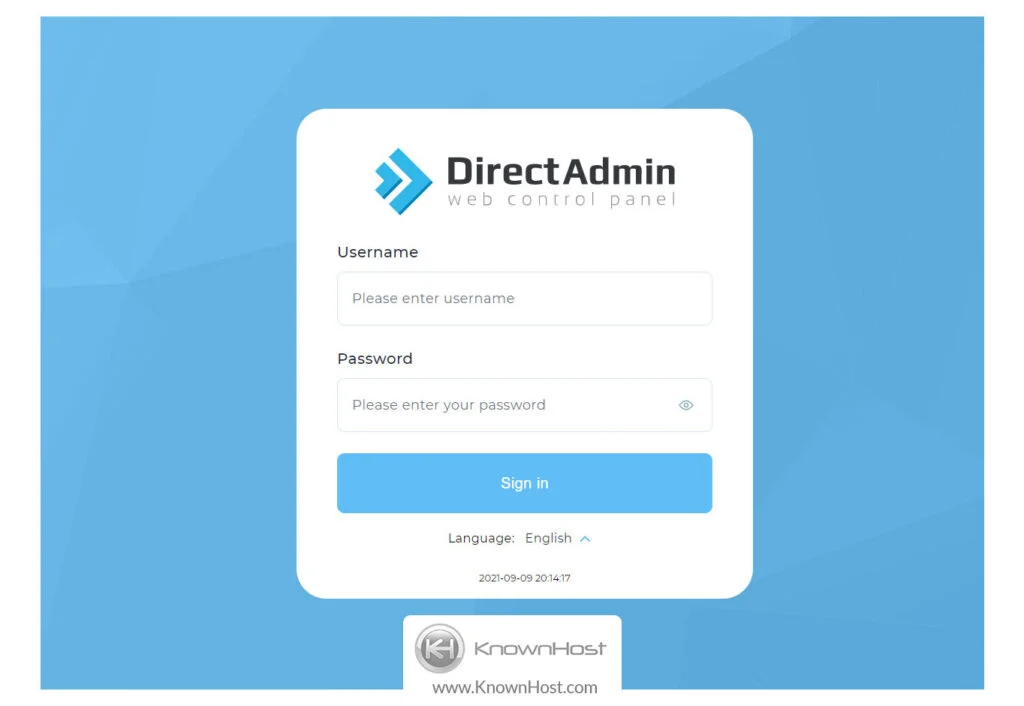 2. Navigate to Advanced Features → Create/Restore Backups.
3. First, decide would you like to create a backup for a Specific Domain or all the domains. For this article, we will generate a backup of all the domains → click on the option Select All Domains, or you can click on Select Domains and specifically select the domain names from the list for which you would like to create the backup.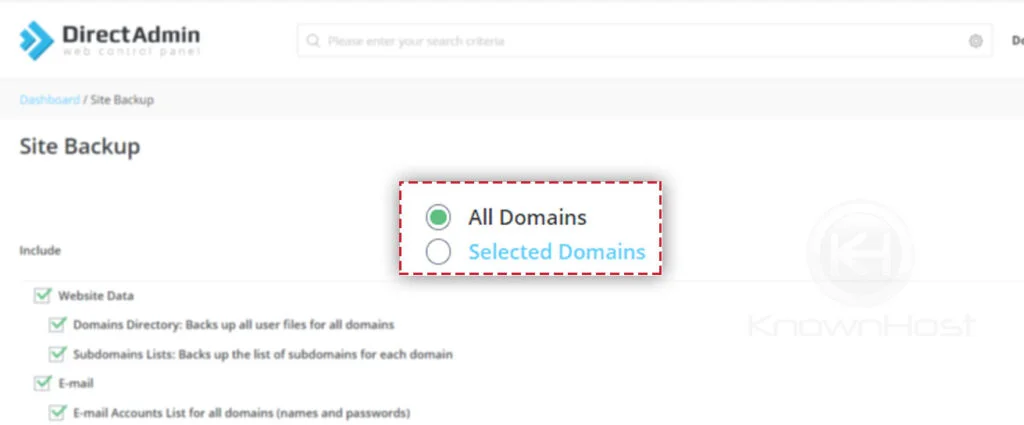 4. Next, check the available options (Website Data, Email Data, FTP Data, etc.). We recommend you check all the options.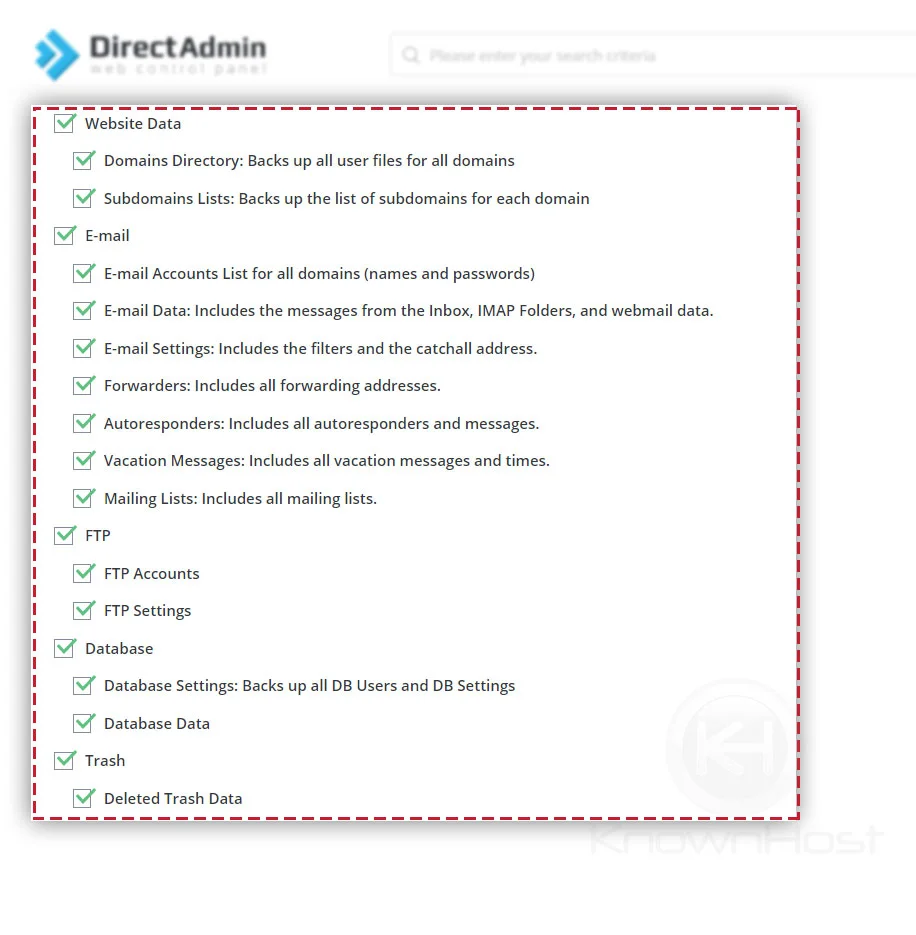 5. To get started generating backup → Click on CREATE BACKUP.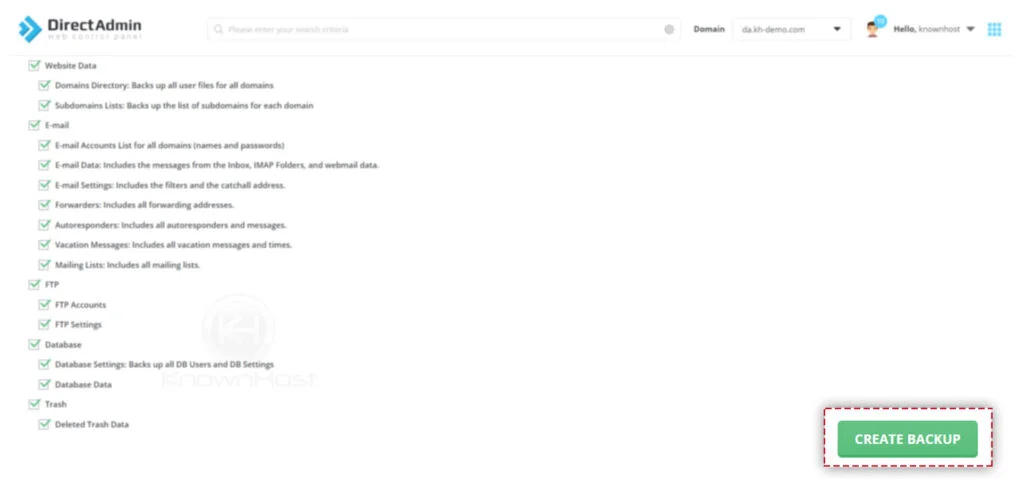 6. DirectAdmin will start generating backup → You will get the notification on the registered email address once it is done. Also, you can check the available backups at DirectAdmin → File Manager → backups.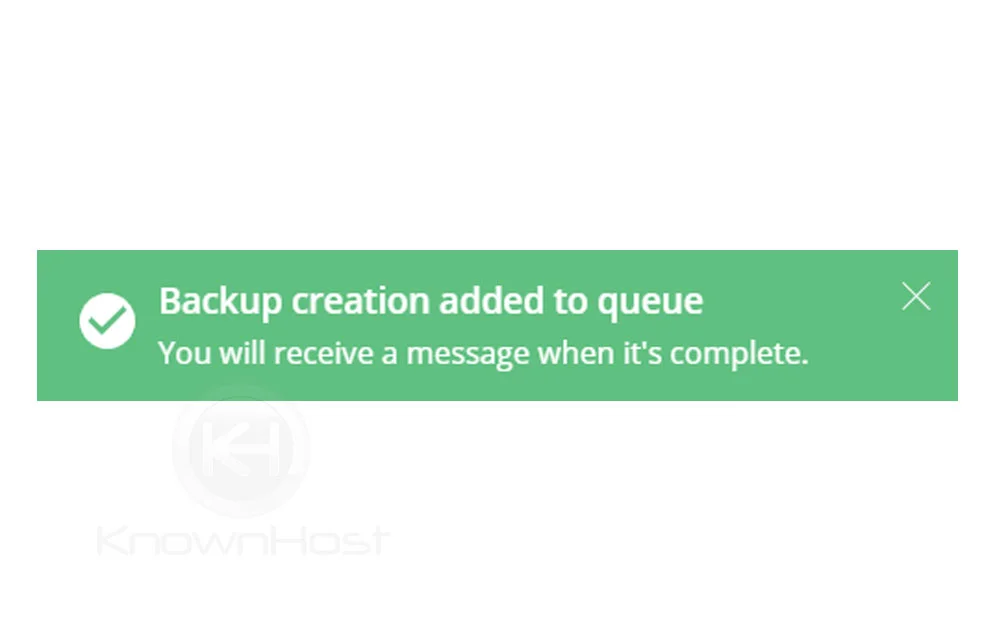 ---
Conclusion
Now that we've gone over how to create a backup in DirectAdmin control panel. To avoid data loss and further consequences in future you should be taking routine backups.
KnownHost offers 365 days a year, 24 hours a day, all 7 days of the week best in class technical support. A dedicated team ready to help you should you need our assistance. You're not using KnownHost for the best webhosting experience? Well, why not? Check with our Sales team to see what can KnownHost do for you in improving your webhosting experience.