How To Enable Auto-Login for Webmail in DirectAdmin?
DirectAdmin has recently released a new feature to allow direct, automatic login into Webmail from within the DirectAdmin interface. One-Click login to any RoundCube account. By default, this option is disabled hence you can not find one-click login option for Webmail,

Learn, How To Enable Auto-Login for Webmail in DirectAdmin ?
By default this feature is disabled in the directadmin.conf,
one_click_webmail_login=0

First, navigate to /usr/local/directadmin and enable the one_click_webmail_login using following command,
cd /usr/local/directadmin
./directadmin set one_click_webmail_login 1 restart

Now update and build the configuration using the following commands,
cd custombuild
./build update
./build dovecot_conf
./build exim_conf
./build roundcube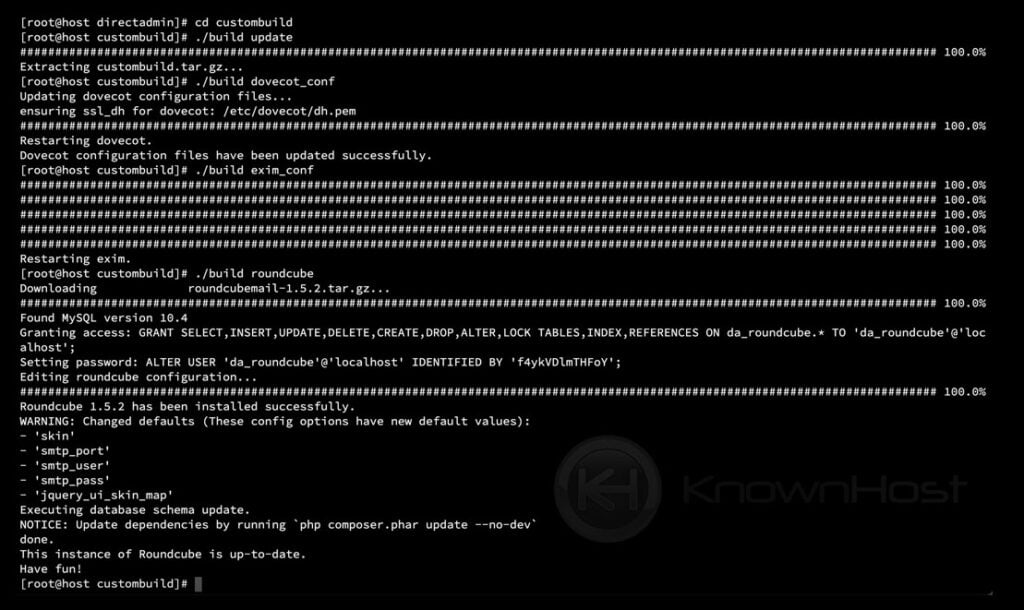 Login to DirectAdmin and verify the Auto-Login option,
---
Conclusion – Enable Auto-Login
We've gone over how to enable auto-login for webmail in the DirectAdmin control panel. After updating the settings, you no longer need to manually enter the username and password when you log in to webmail.
KnownHost offers 365 days a year, 24 hours a day, all 7 days of the week best in class technical support. A dedicated team is ready to help you with requests should you need our assistance. You're not using KnownHost for the best web hosting experience? Well, why not? Check with our Sales team to see what can KnownHost do for you in improving your web hosting experience.