How to create a Demo cPanel account?
To showcase all the features of cPanel to your potential customers you can create demo cPanel account. Demo cPanel comes with many restrictions that user can not update files and settings. Learn, how to create a Demo cPanel account?
---
To create a demo cPanel account, you need to have a cPanel account. If you don't have one, create by following How to create a cPanel account using WHM? article.
1. First, login into WHM panel,
https://your-domain.com:2087, https://IP-address: 2087 or https://server-hostname: 2087.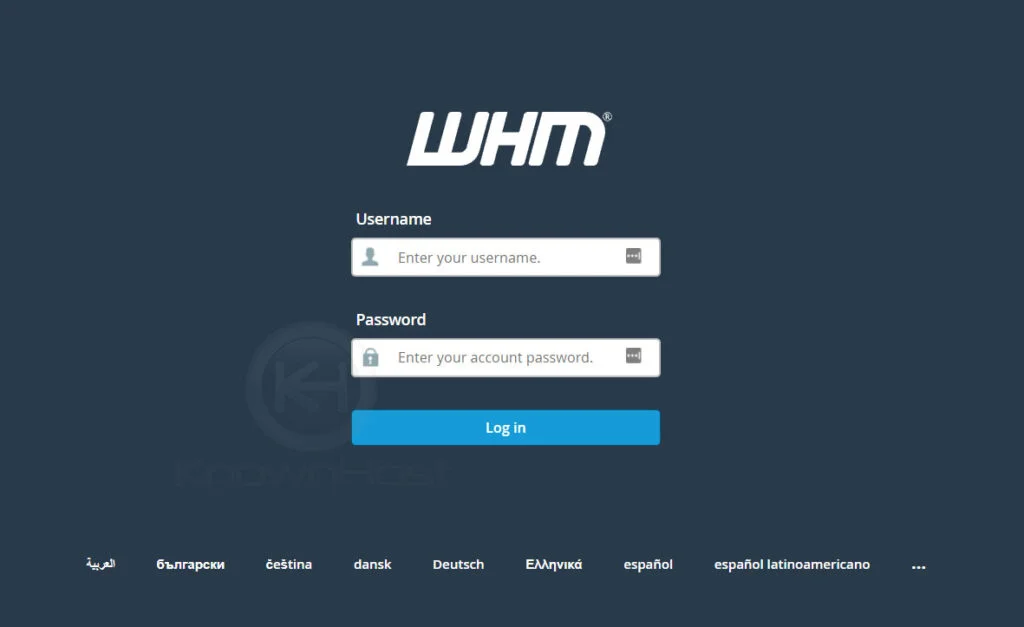 2. Navigate to Account Functions → Manage Demo Mode.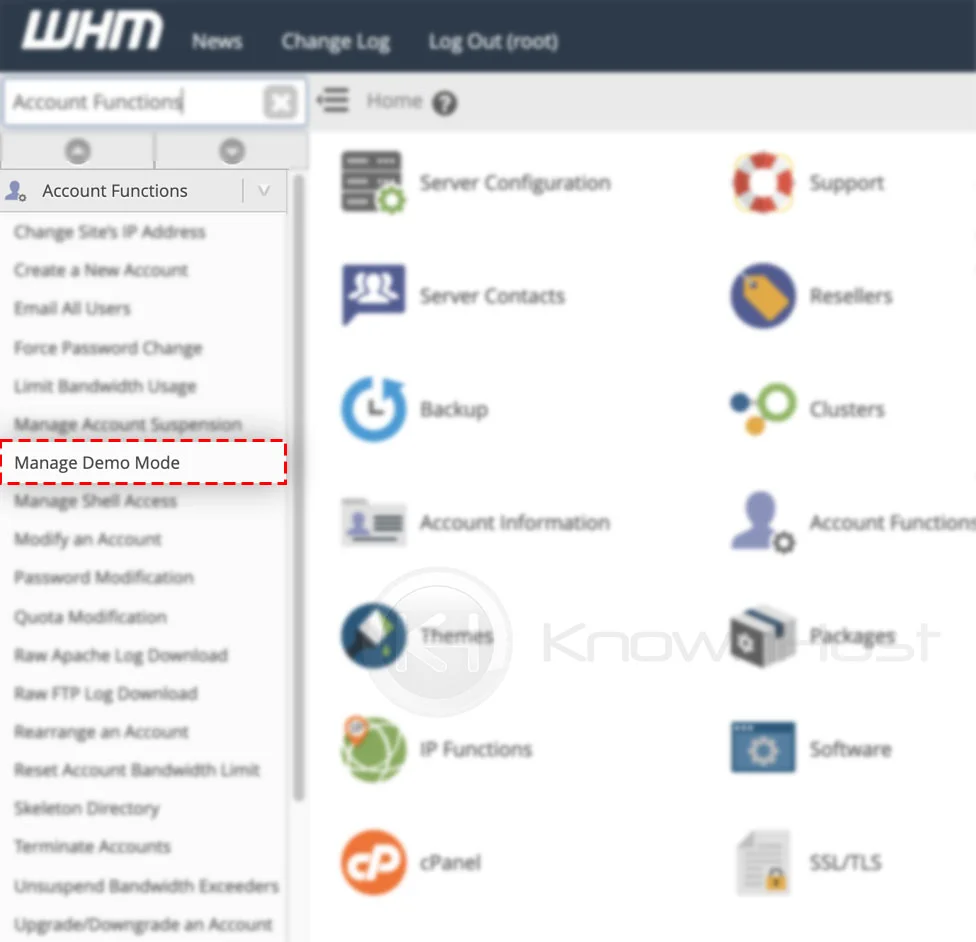 3. Select the cPanel account to active demo mode on.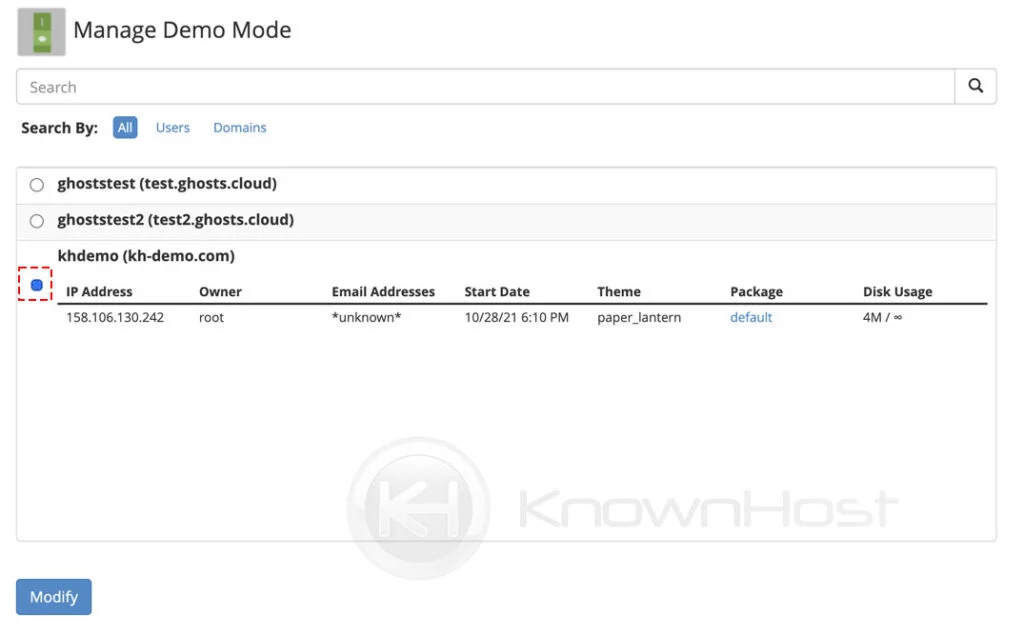 4. Finally, click on Modify.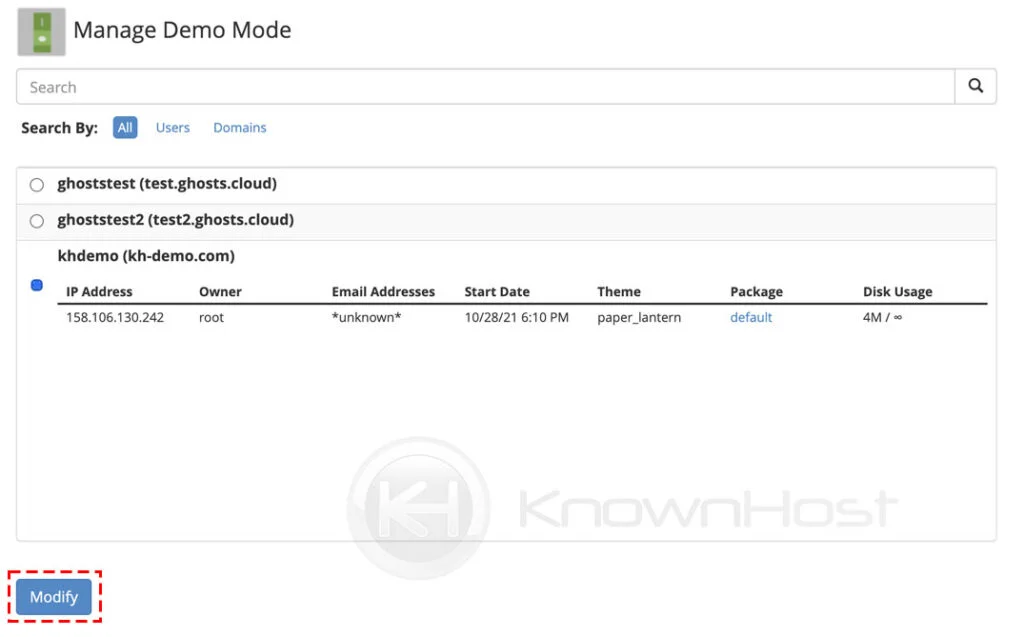 5. It will again ask you for the confirmation "Demo mode is currently disabled on selected domain" → Click on Enable.

6. Congratulations! You have successfully created demo cPanel account.

---
Conclusion
Now that we've gone over how to create a Demo using cPanel. This is the best strategy that you can use to showcase the hosting features of cPanel to potential customers. Using the same interface, you can disable the cPanel demo mode for the account.
KnownHost offers 365 days a year, 24 hours a day, all 7 days of the week best in class technical support. A dedicated team ready to help you with requests should you need our assistance. You're not using KnownHost for the best web hosting experience? Well, why not? Check with our Sales team to see what can KnownHost do for you in improving your web hosting experience.