How to check resources usage in DirectAdmin?
In a shared hosting environment, you get some type of restrictions under Fair Use Policy (FUP). The aim of FUP is not to let users use the server resources more than allocated. So, before getting notice or keeping records of usage, we must check out resources usage. Learn, How to check resources usage in DirectAdmin?
---
1. First, to login into DirectAdmin control panel visit,
https://your-domain.com:2222 or https://IP-address:2222 or https://server-hostname:2222.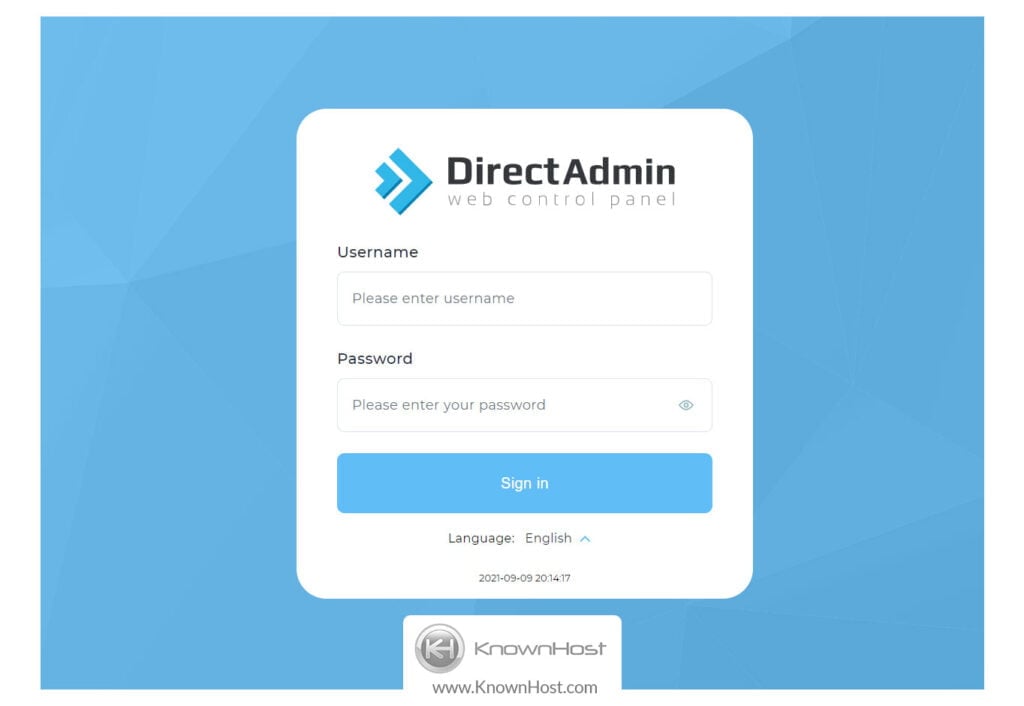 2. On the right-sidebar, you can find the information about Disk Space usage and Bandwidth usage. These are real-time resources usage indicators. Through which you can monitor the overall consumption of Disk Space and Bandwidth use on DirectAdmin.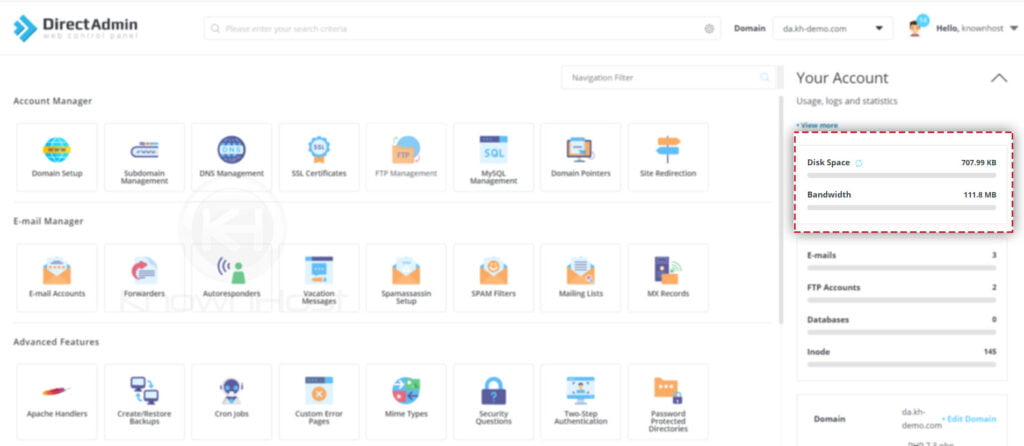 3. Below, you can find the usage of Email Accounts, FTP, Database, INODES. These resources are pre-defined by the hosting providers. You can find the resource usage out of the allocation of total resources.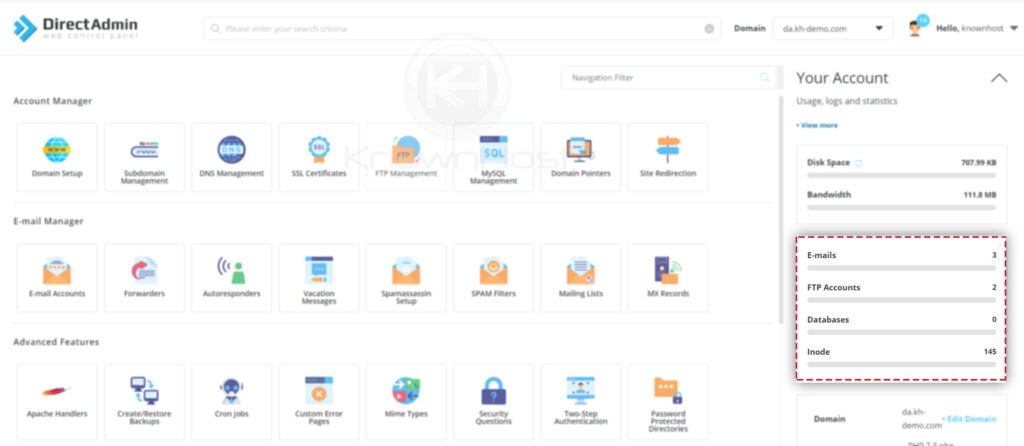 4. If you would like to view the Disk Space and Bandwidth usage domain wise, then expand the option Domain Setup. Then, you can find the total Disk Space and Bandwidth usage per domain name hosted within one DirectAdmin control panel.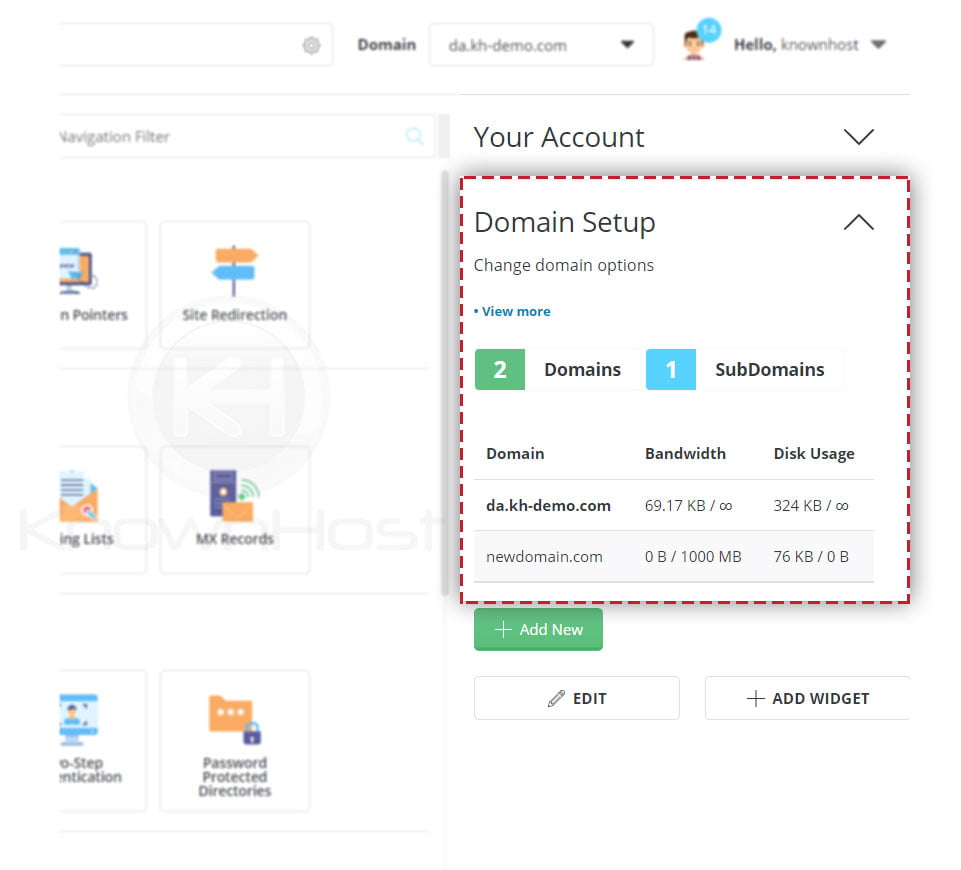 ---
Conclusion
Now that we've gone over how to check resources usage in the DirectAdmin control panel. If you find a lack of resources or require more resources than allocated one, consider upgrading the package.
KnownHost offers 365 days a year, 24 hours a day, all 7 days of the week best in class technical support. A dedicated team ready to help you, should you need our assistance. You're not using KnownHost for the best webhosting experience? Well, why not? Check with our Sales team to see what can KnownHost do for you in improving your webhosting experience.