How to access your KnownHost Dedi Management Panel
Here at KnownHost all Budget Dedicated Servers and Managed Dedicated servers come with a management panel interface that allows our customers to easily access and control various options of their server including:
Bandwidth review
rDNS configuration
OS Reinstalls
IPMI/KVM Access
Power controls
This interface is accessible via the my.knownhost.com website under your account information and active services.
You'll want to login to your account at my.knownhost.com, once logged in you'll want to see the service and select "Manage"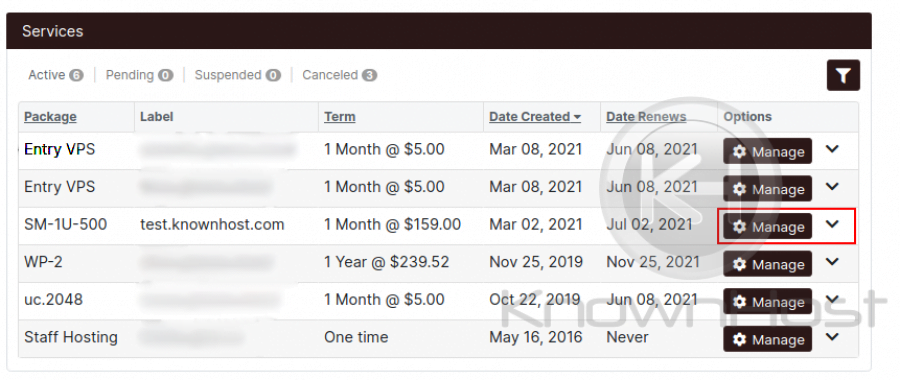 Then you'll want to go to "Server Information & Control"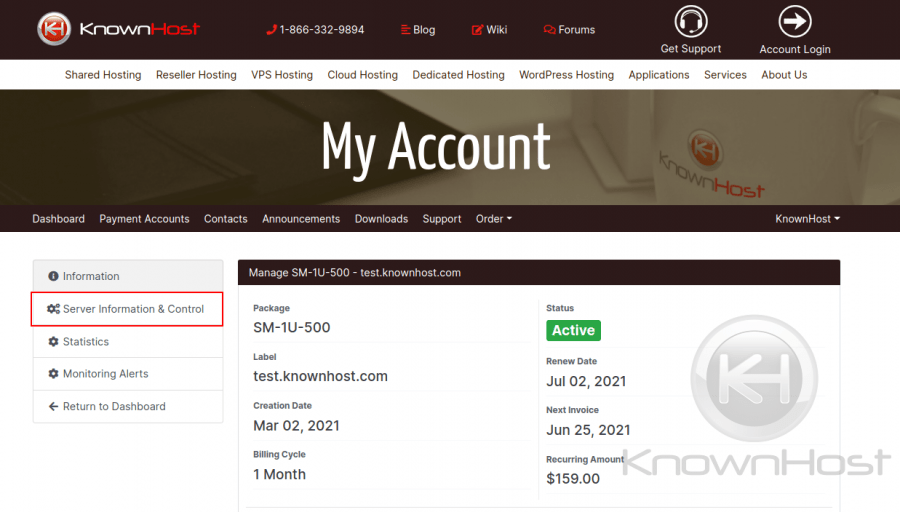 From here, simply click the "Login to Dedi. Management Panel"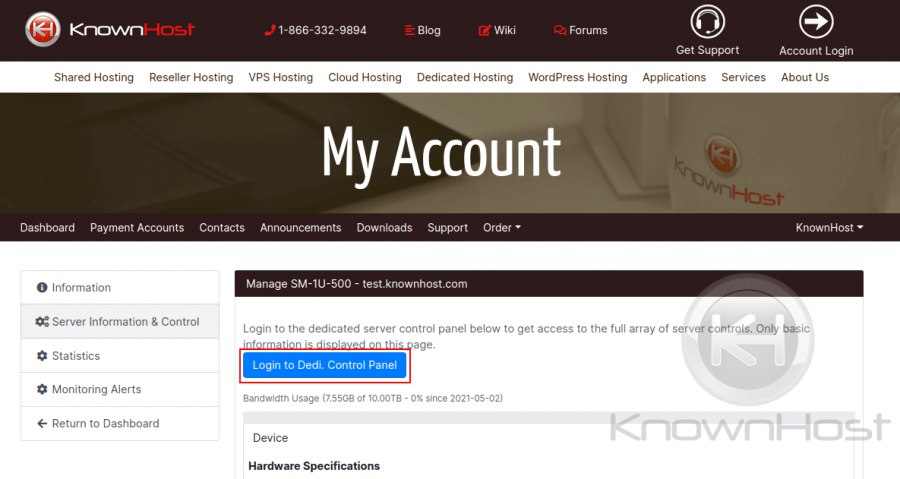 This will log you in to your server management panel where you can manage the different dedicated servers under your account.

Clicking "manage" beside the service will bring you to your management page for that specific server, which should bring you to the final page where all the server details are listed:

From here, you'll have the options to:
Manage rDNS
Access IPMI
Reinstall OS
Restart/Power down the server
Review bandwidth history