How can I flush my DNS cache on Google's Public DNS?
Google Public DNS is a free, global Domain Name System (DNS) resolution service, that you can use as an alternative to your current DNS provider. The official page for Google's Public DNS is located at Google Public DNS
Many end-users, as well as servers (VPS/Dedicated), use Google's Public DNS services as their primary DNS resolvers. Google offers the ability to force flush a domain's DNS zone records. This allows more quickly seeing changes to DNS zones if changes are made.
To force flush a DNS zone in Google's Public DNS, simply follow these steps:
Visit Google's Public DNS Flush Cache page.
You'll see a page with content similar to this: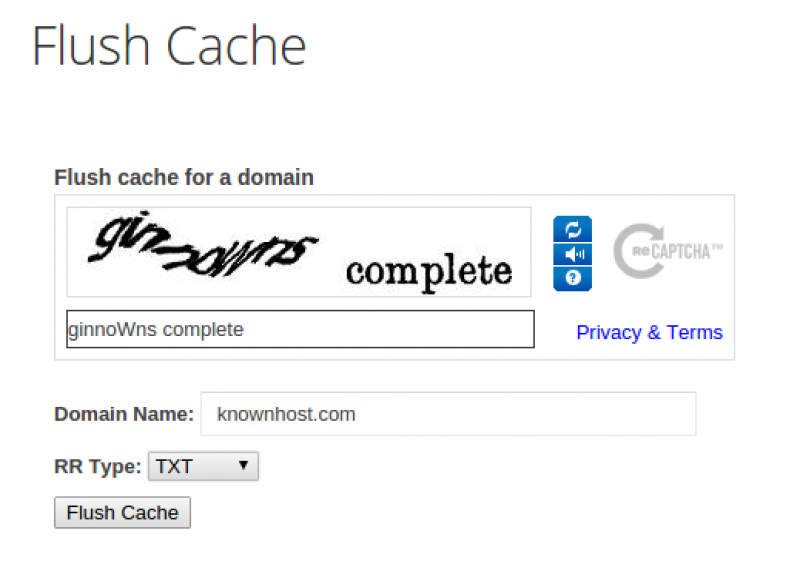 Enter the random 'captcha' text for security purposes.
Enter the Domain Name you'd like to flush cached DNS zones for. eg. knownhost.com
Select the DNS Zone Type (RR Type:) from the drop down box. eg. A – Record.
Press [ Flush Cache ].
It's as simple as that!