How to add account credit?
There are times when you may want to add a credit to your account. Customers often do this to take advantage of better currency conversion rates, or to make pre-payment for services since account credit will automatically be used to pay invoices. Let's learn, how to add account credit?
---
1. First, login into Billing Portal (my.knownhost.com) with registered email address and password.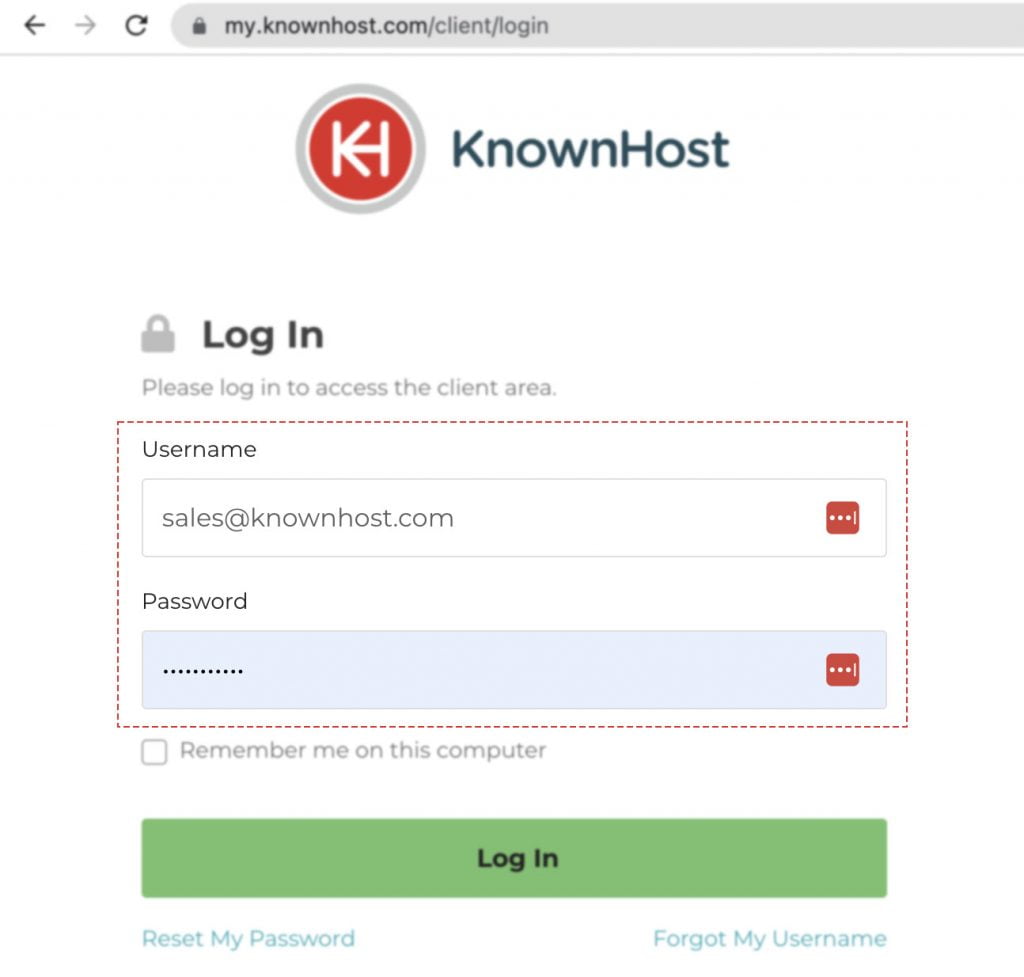 2. Navigate to Make Payment.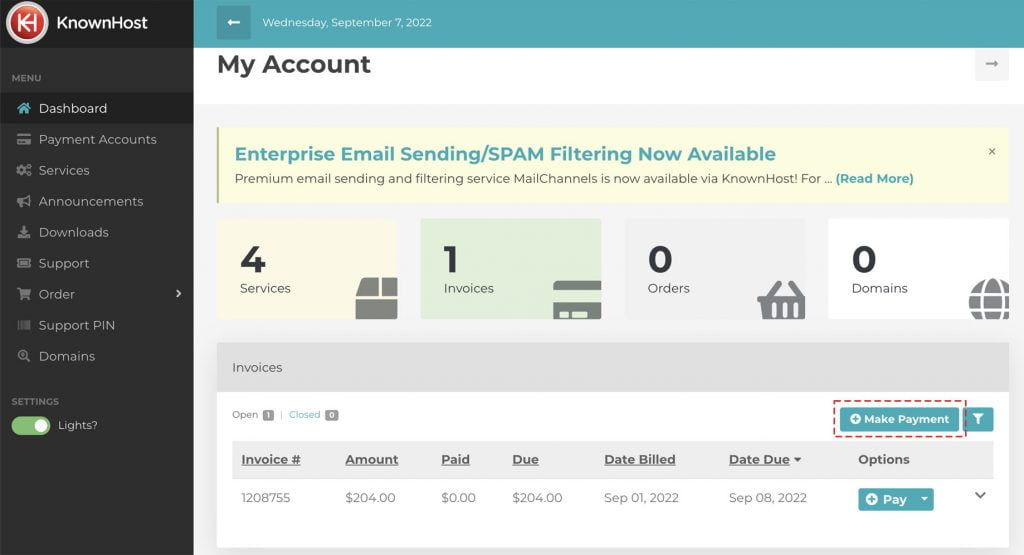 3. In Other Payment Amount simply enter the dollar amount you'd like to add as account credit and click continue. If you have any open invoices you can also tick the boxes next to them to pay them in addition to the credit you're adding.
If paying the invoice this way, the amount you'll be required to pay is the invoice you've checked, PLUS the "other payment amount" figure entered. If you wish to pay the invoice from the credit you're adding simply add the credit then go back and pay the invoice from it, or the combined total of the invoice you've ticked to pay plus the additional amount you're adding equal what you're wanting to pay total.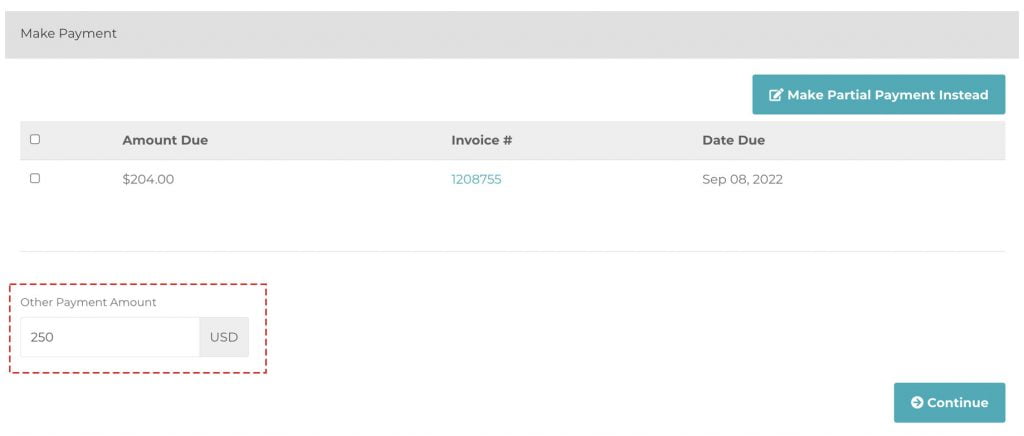 4. Select Payment Method.
If you chose PayPal this screen will contain a PayPal payment button which you'll need to click to finish the process on PayPal's end.

5. Next, click on Review and Confirm.

Once the payment is completed, you can review the added Credit from Dashboard.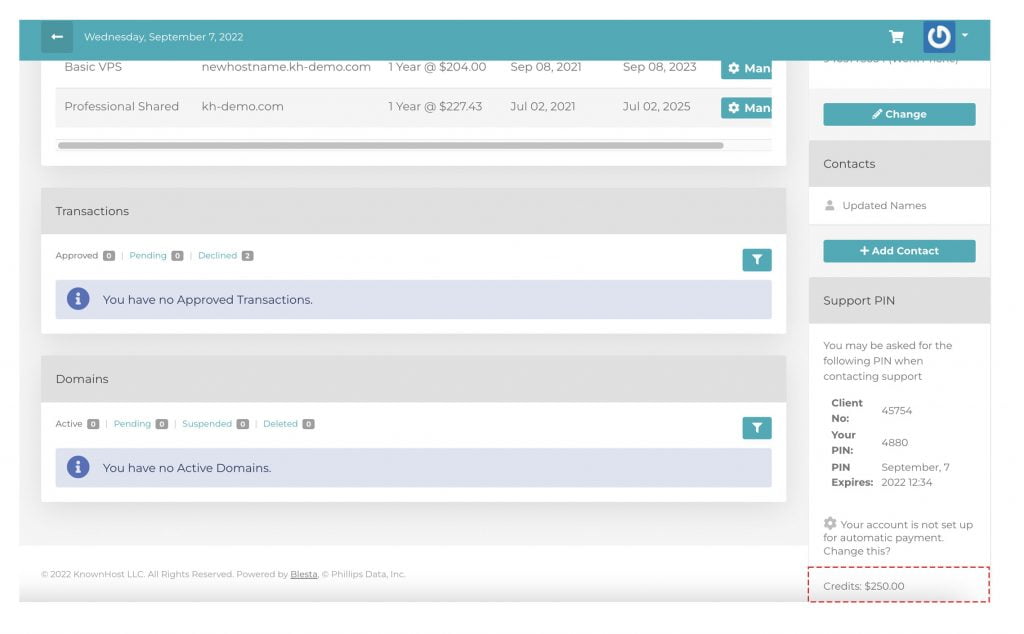 ---
Conclusion
Now that we've gone over it, how to add account credit/fund in KnownHost. Using the same credit/fund, you can pay existing invoices and can use those for new purchases.
KnownHost offers 365 days a year, 24 hours a day, all 7 days of the week best in class technical support. A dedicated team ready to help you with requests should you need our assistance. You're not using KnownHost for the best webhosting experience? Well, why not? Check with our Sales team to see what can KnownHost do for you in improving your webhosting experience.