How to view website statistics in cPanel?
cPanel has fully integrated with Awstats with its control panel. Awstats is a server log analyzer that tracks hits, visits which hosted websites get along with multiples parameters of hits or visits coming from type device, location, referral domains, etc. If you want in-general details of hits or visits, then Awstats can get those things for you! At KnownHost we have Awstats enabled for every cPanel, and you do not need anything to be done from the side to start gathering stats. Want a reliable hosting with tons of cPanel features? Checkout www.KnownHost.com.
---
1. Log in to cPanel using Username & Password. i.e; (https://yourdomain.com:2083 or https://yourdomain.com/cpanel)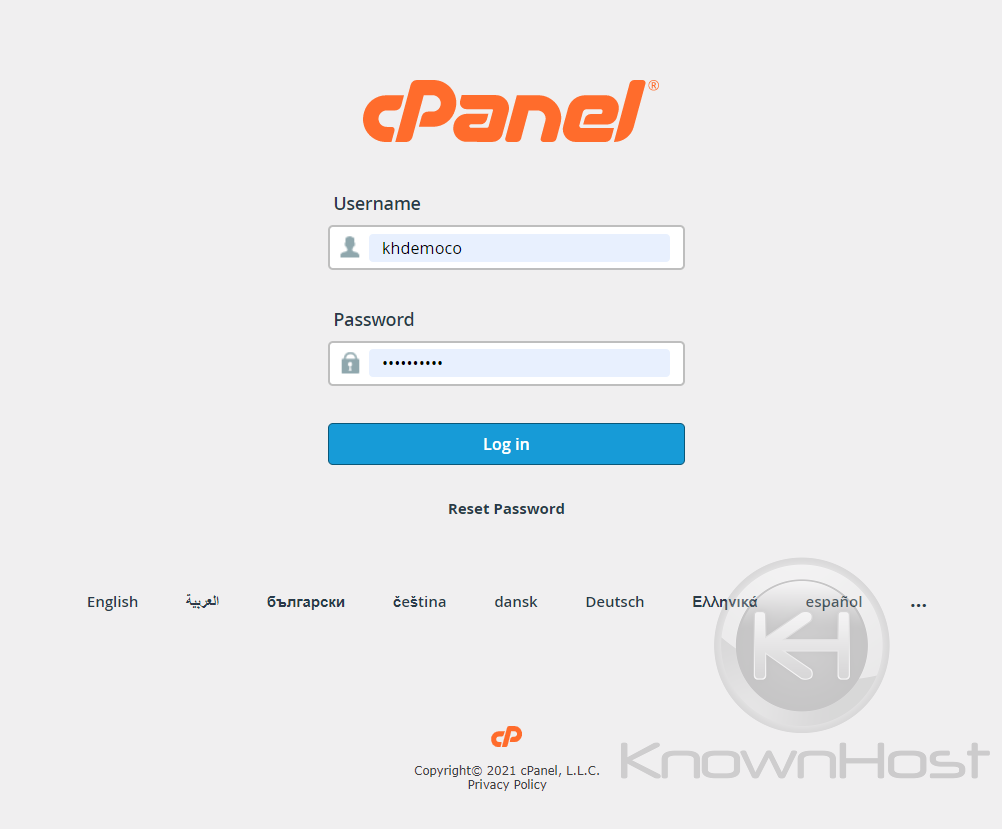 2. Navigate to METRICS → Awstats.

3. Here, you have a list of hosted Domains and Sub Domains. Select the particular domain for which you would like to check the Awstats Logs → Click on View.

4. In the Browser Tab, the Awstats Logs for selected Domain will open. First, select the Period (Month & Year) then you can find the following details of traffic,
Unique visitors.
Number of visits.
Pages.
Hits.
Bandwidth.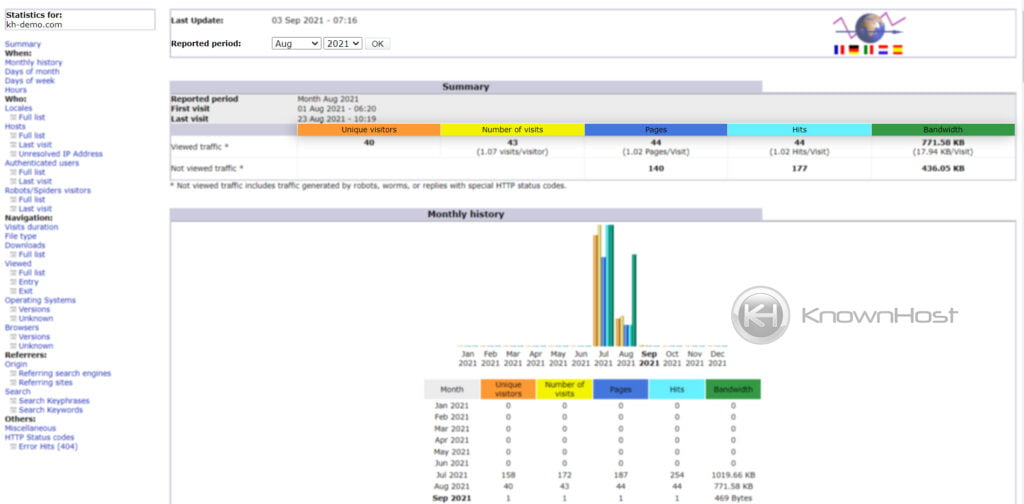 5. Just below, you can find the Monthly, Daily, Weekly, Hourly Report in Cylinderical Graph with data representation in columns.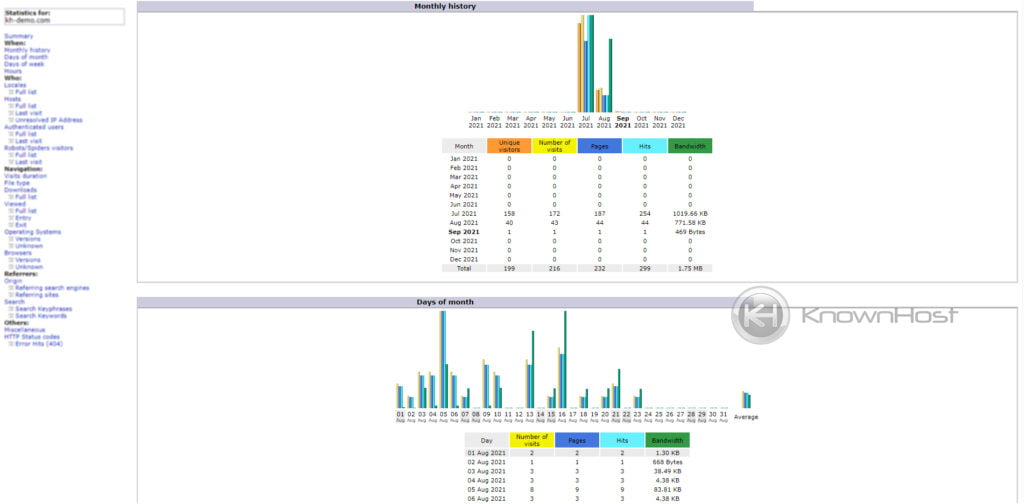 6. Below that, you can find the sections which shows reports of Top Operating System, Connect to site from, Miscellaneous.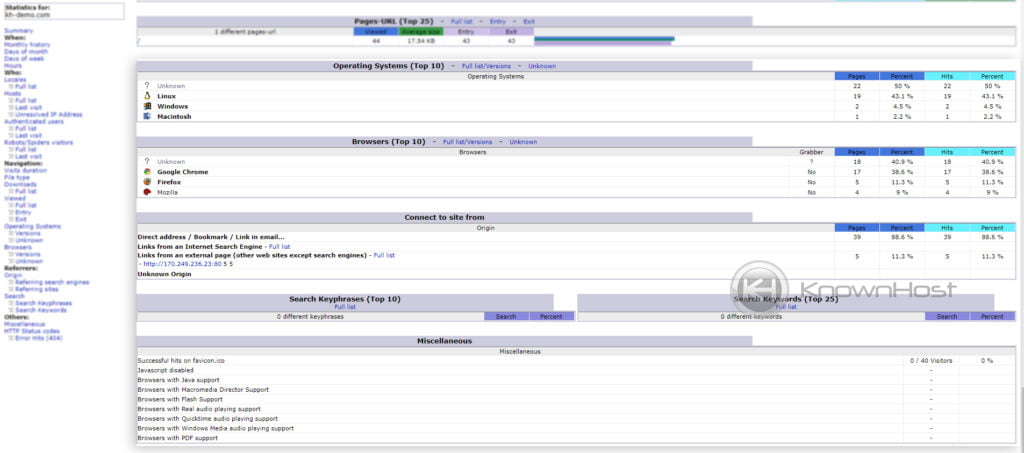 7. Awstats also covers the HTTP Codes. The report of hits by HTTP Codes available at the end of Awstats page.
KnownHost also allows similar tools in cPanel to check website statistics: Analog Stats, Webalizer, and Visitors.

You can use any available tool granted by the hosting provider to check website statistics for all the hosted domains & subdomains through cPanel.
---
Conclusion
Now that we've gone over how to view website statistics in cPanel. We have covered in-detail information about Awstats's every option. You can also use this guide to checkout and analyze hosted domain's & sub domain's statistics right from cPanel.
KnownHost offers 365 days a year, 24 hours a day, all 7 days of the week best in class technical support. A dedicated team ready to help you with requests should you need our assistance. You're not using KnownHost for the best webhosting experience? Well, why not? Check with our Sales team to see what can KnownHost do for you in improving your webhosting experience.