How to use Mail Troubleshooter in WHM?
cPanel/WHM allows you to troubleshoot the remote email problem. Suppose you are trying to send an email from test@kh-demo.com, but the email didn't send appropriately to the recipient. So, in that case, you can use the mail troubleshooter tool in WHM to check the remote email server. Learn, How to use Mail Troubleshooter in WHM?
---
1. First, login into WHM panel,
https://your-domain.com:2087 or https://IP-address: 2087 or https://server-hostname: 2087.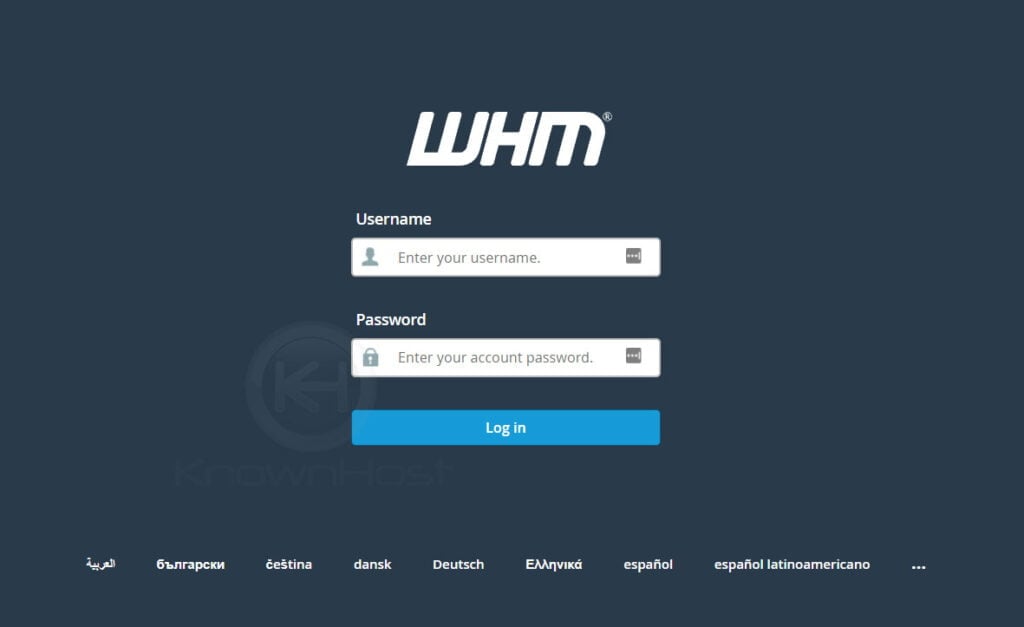 2. Navigate to Email → Email Troubleshooter.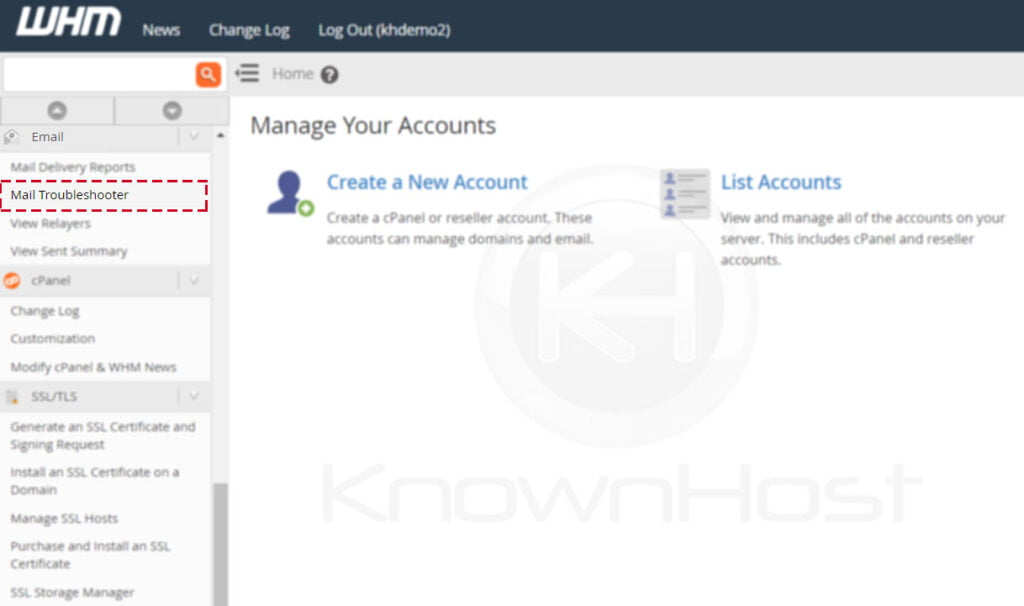 3. Enter the Email Address in the Email to trace field → Click on Submit.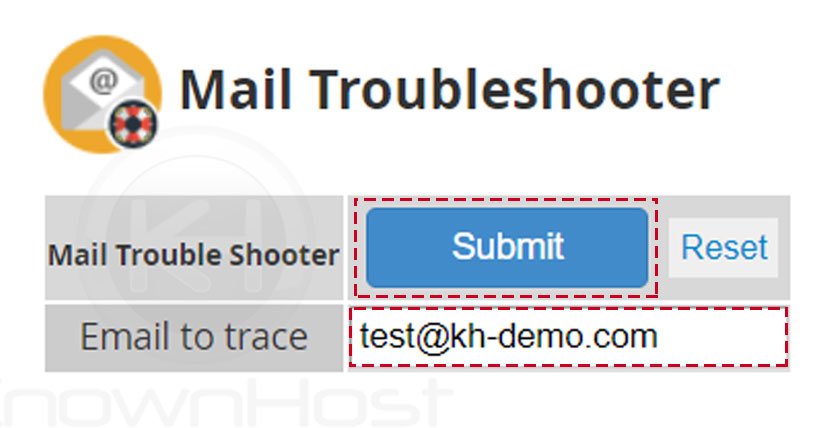 4. Here, you can see that the report shows MX record has 0 priority, and it resolves to kh-demo.com, i.e. 170.249.236.23 IP address and it might accept the incoming email without any issues.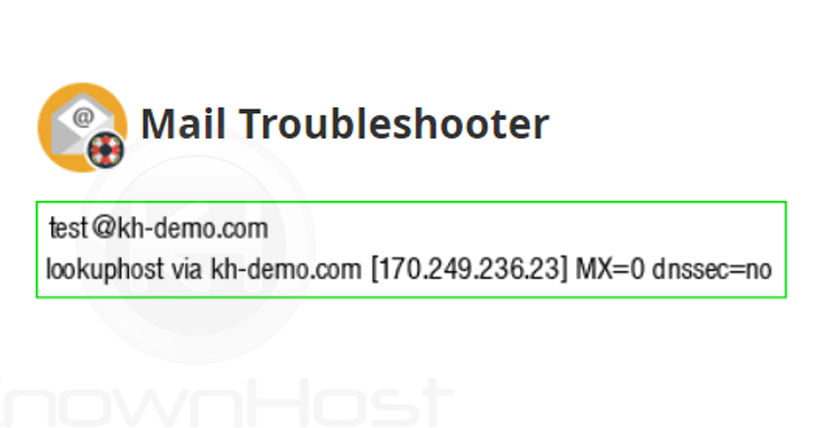 5. In the below example, the WHM server lookup the MX record for the kh-demo25.com domain and in the result, it gives HOST_NOT_FOUND error, which means the domain doesn't resolve to an MX record, Server or it might not be hosted, or the domain is not yet registered. So, all the emails sent to test478@kh-demo25.com will fail.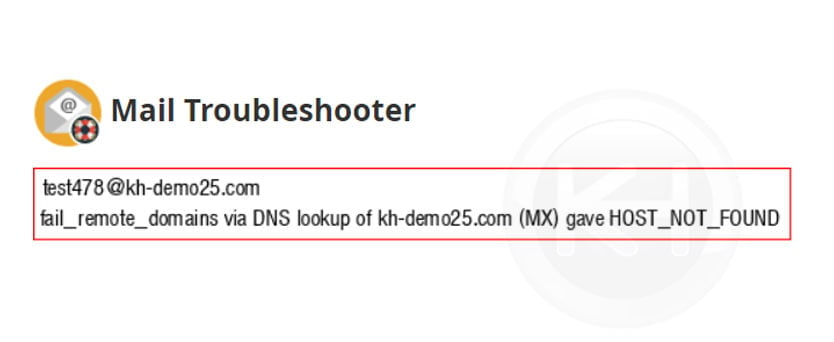 6. Also, Mail Troubleshooter has following icons which you might encounter on some occasions in the result,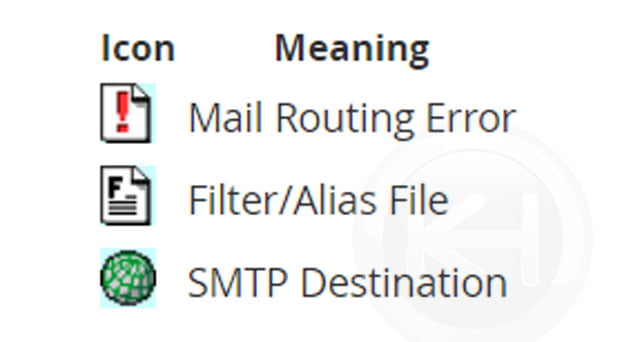 ---
Conclusion
Now that we've gone over how to use a mail troubleshooter in the WHM panel. This tool is specifically to check the remote email server for email delivery issues.
KnownHost offers 365 days a year, 24 hours a day, all 7 days of the week best in class technical support. A dedicated team ready to help you with requests should you need our assistance. You're not using KnownHost for the best webhosting experience? Well, why not? Check with our Sales team to see what can KnownHost do for you in improving your webhosting experience.