How to add administrator in DirectAdmin?
In the cPanel, you can offer administrative privileges/options through feature management, but DirectAdmin introduced the direct option to add an administrator account in DirectAdmin with just a few clicks. Let us learn how to add administrator in the DirectAdmin?
---
1. First, to login into DirectAdmin control panel visit,
https://your-domain.com:2222 or https://IP-address:2222 or https://server-hostname:2222.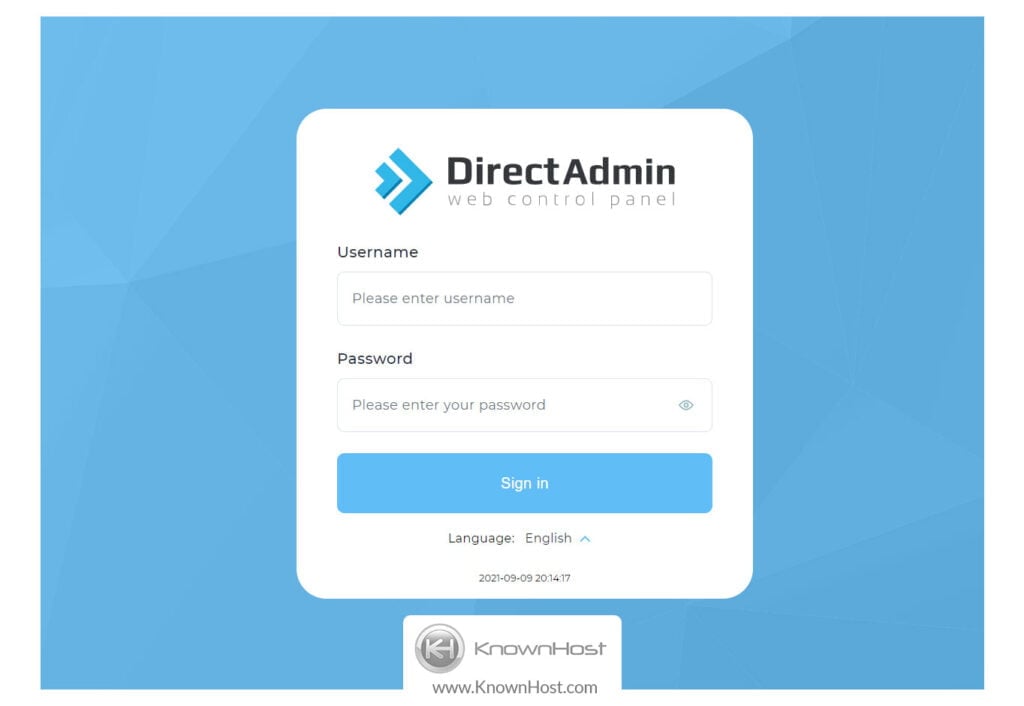 2. Navigate to Account Manager → Create Administrator.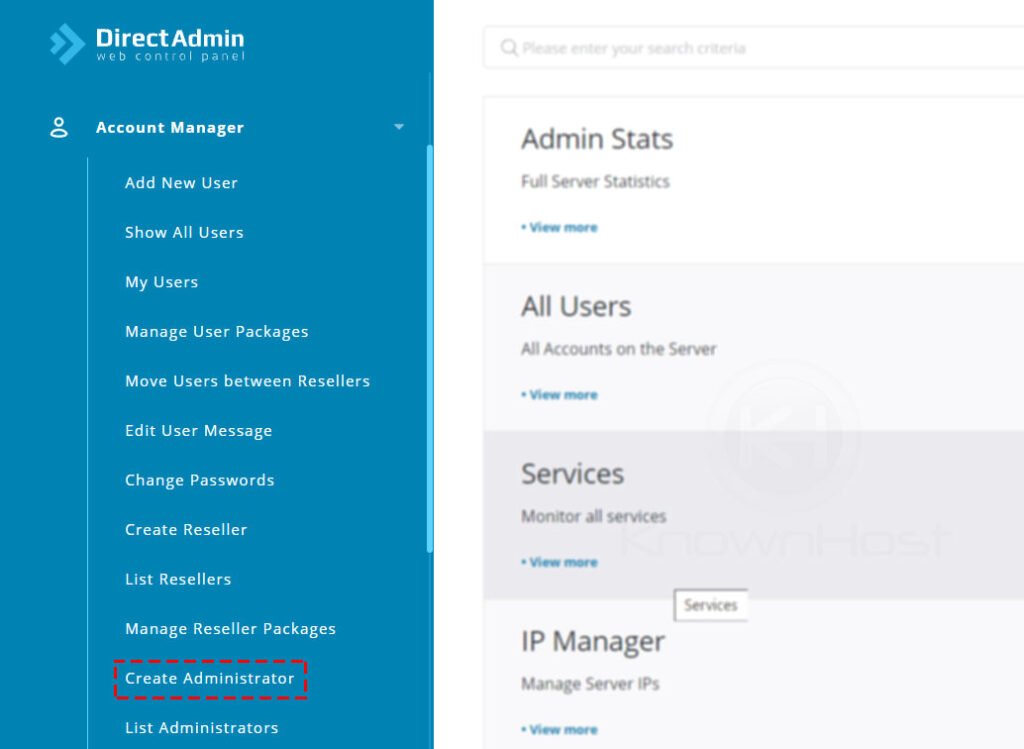 3. Enter the required information,
Username: Specify username for the administrator.
E-mail: Enter the account e-mail address.
Enter Password: Configure the strong and complex password.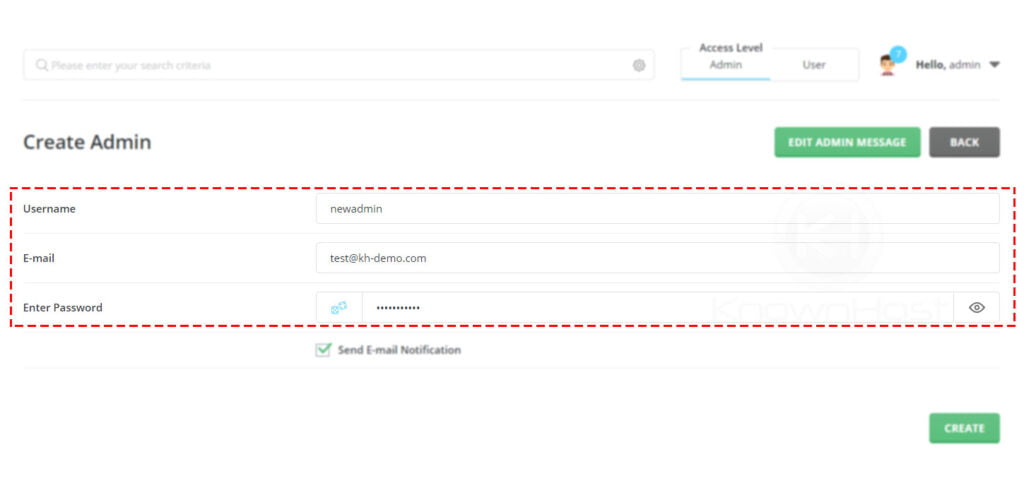 4. Check the option "Send Email Notification" to send the account information to the above-specified email address through email. The administrator account information email template can be customized through the EDIT ADMIN MESSAGE option.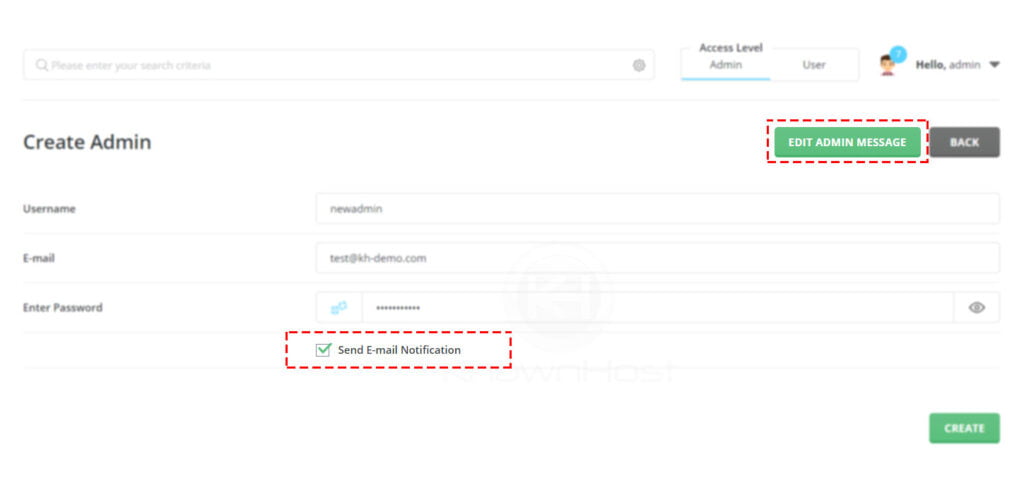 5. Finally, click on CREATE.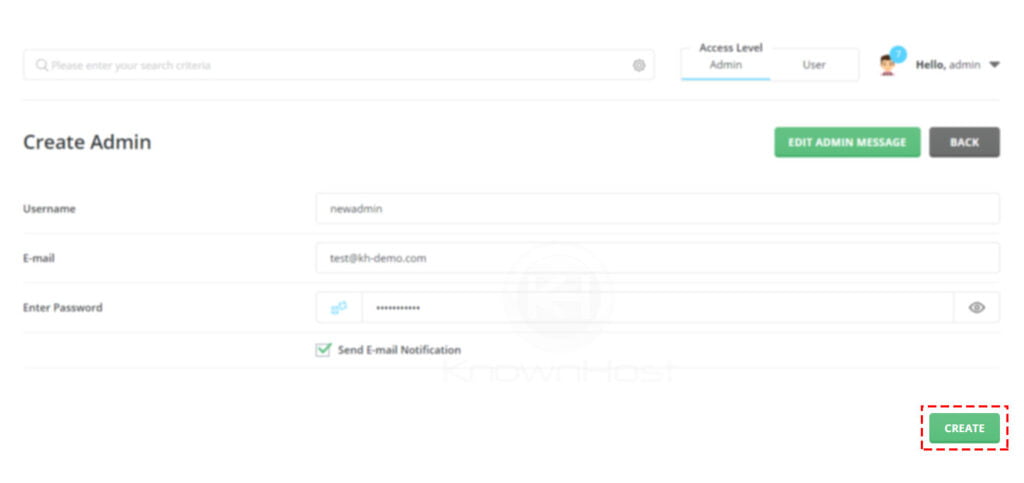 6. Congratulations! You have successfully added administrator in DirectAdmin.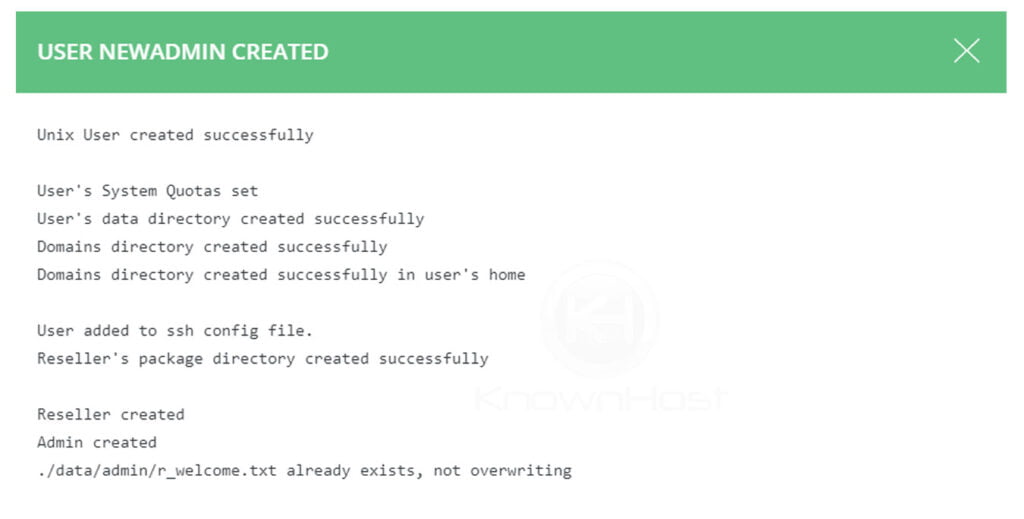 ---
Conclusion
Now that we've gone over how to add administrator in the DirectAdmin Control Panel. The newly created administrator will have full access to DirectAdmin's administrative operations.
KnownHost offers 365 days a year, 24 hours a day, all 7 days of the week best in class technical support. A dedicated team ready to help you with requests should you need our assistance. You're not using KnownHost for the best webhosting experience? Well, why not? Check with our Sales team to see what can KnownHost do for you in improving your webhosting experience.