How to reset your shared/reseller hosting password
In this guide, we will be explaining how you can reset the password for your cPanel shared or cPanel reseller accounts.
This process is relatively straightforward and doesn't take long to do.
Step 1. Login to your KnownHost Client Portal (my.knownhost.com/client/login/)
You should see the login page like the screenshot below. Next, enter the registered username/email address and configured password → Click on Log In.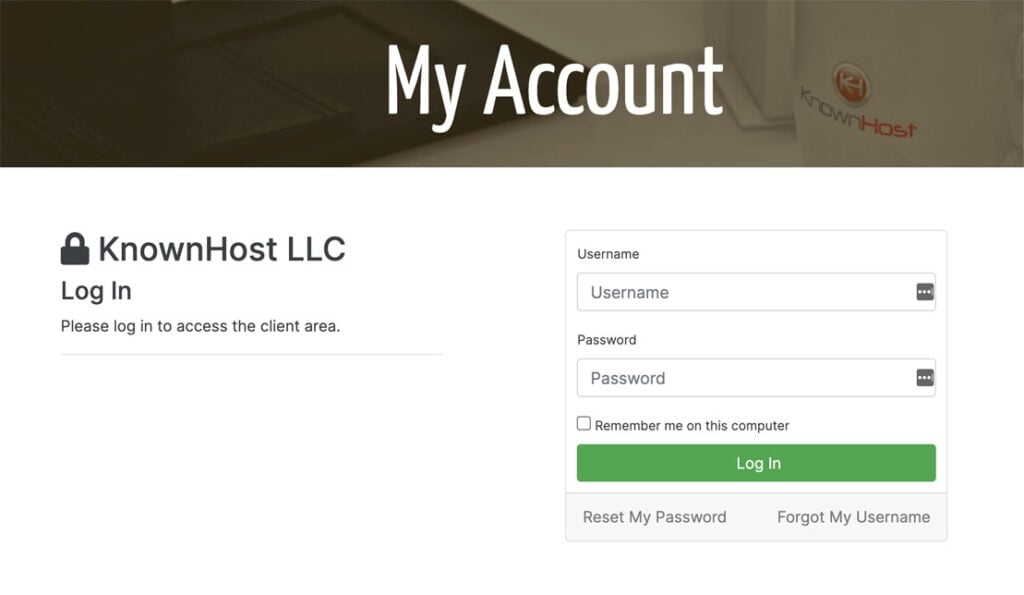 If you have trouble logging in; please email billing@knownhost.com – we are always happy to assist with regaining account access!
Step 2. Manage your service
Once you're logged in, you will be brought to your service's dashboard where it lists your client information that we have in store for you.
Under the 'Services' section – you should see your shared package type, the domain, the renewal period, and then a 'manage' button.
You'll want to click the "Manage" button.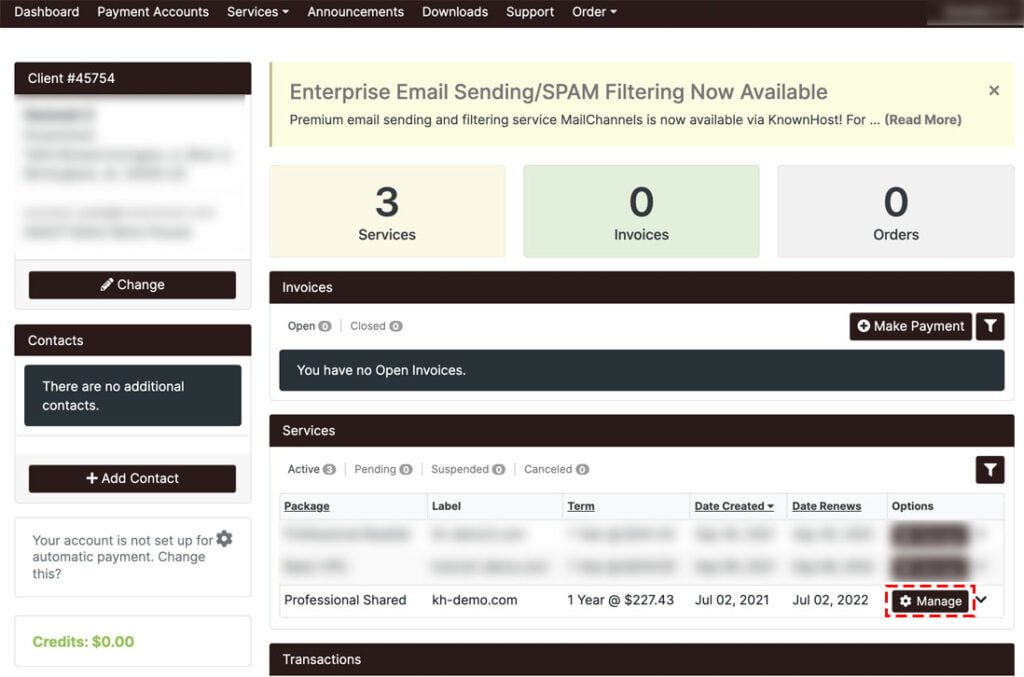 Step 3. Get to the password screen.
This next area shows a breakdown of your package in a bit more detail.
Under the actions section; we want to click "Actions".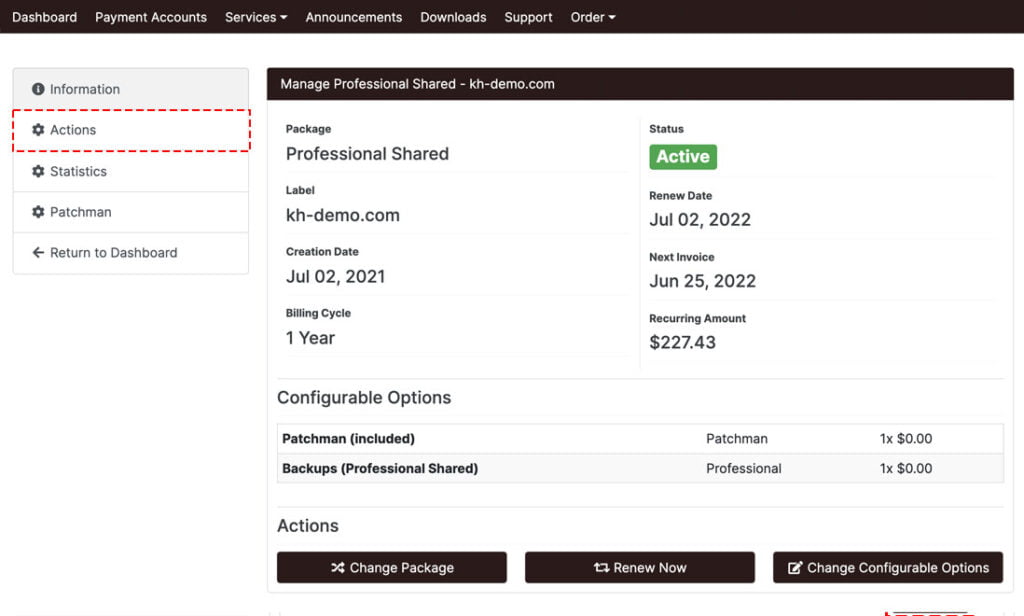 Step 4. Change your password.
This should bring you to the "Change Password" screen for this cPanel account currently being managed.
Enter your new password, reconfirm it and click "Update Password"

Your password should now be set and you should be able to login into your cPanel account again.
If you have any issues with this process, do let us know by contacting support@knownhost.com