How to change the root password using WHM?
cPanel/WHM has all the features so that new users can get used to it within a few days. Resetting the root password is a general practice for security reasons. Let us understand the step-by-step procedure of resetting the root password through WHM GUI.
---
1. First, login into the WHM panel,
https://your-domain.com:2087 or https://IP-address: 2087 or https://server-hostname: 2087.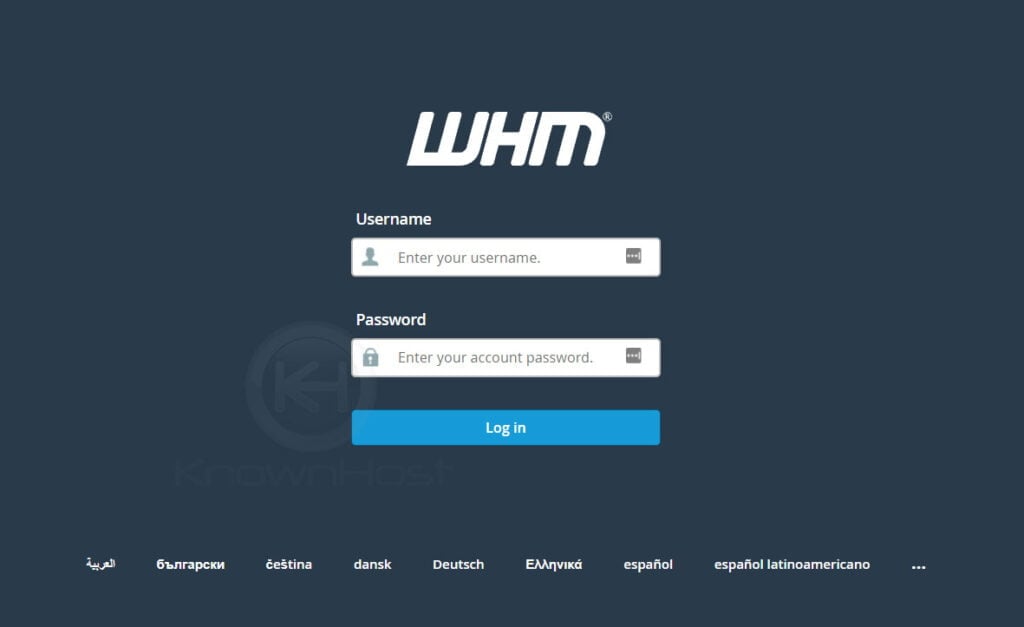 2. Navigate to Server Configuration → Change Root Password.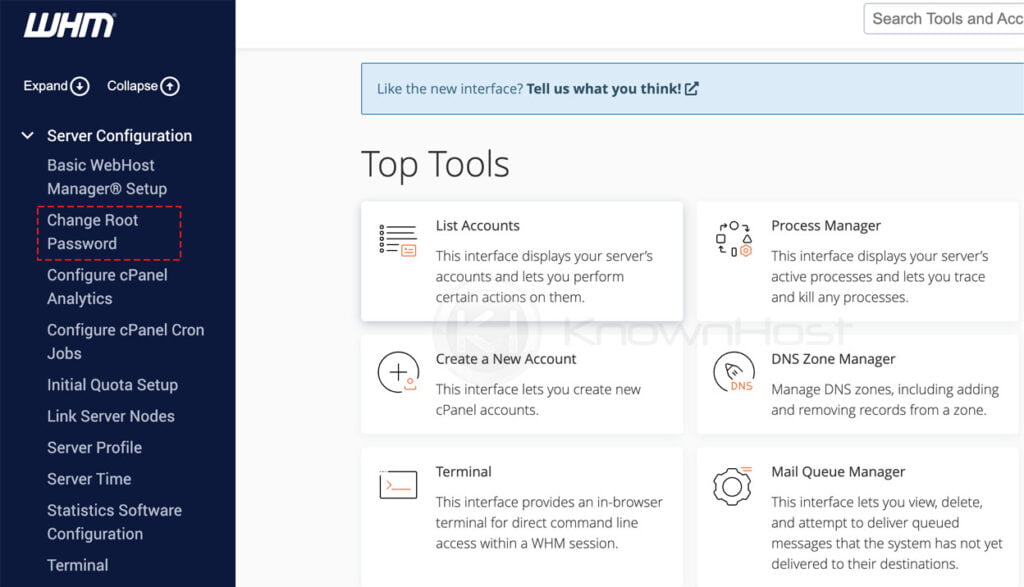 3. Now, enter the new password or you can take the help of Generate button to generate a strong password.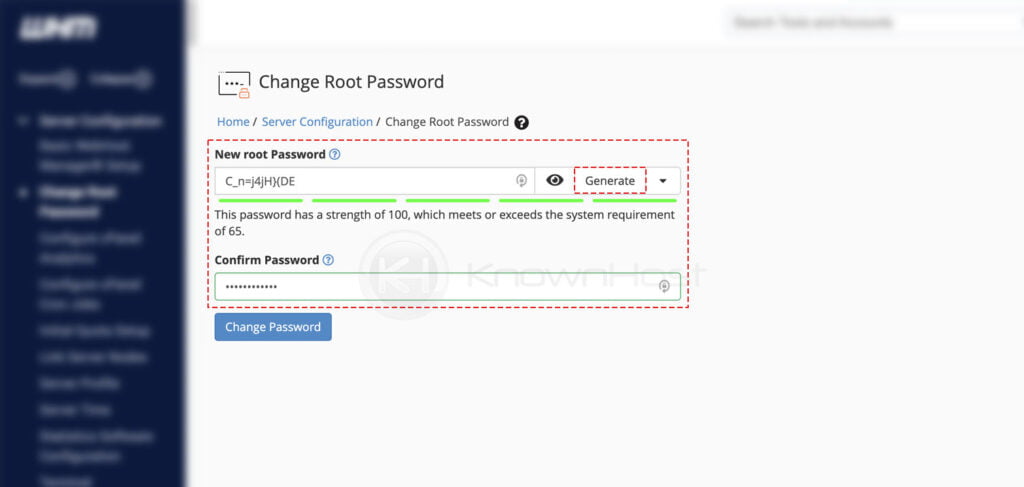 4. Finally, click on Change Password.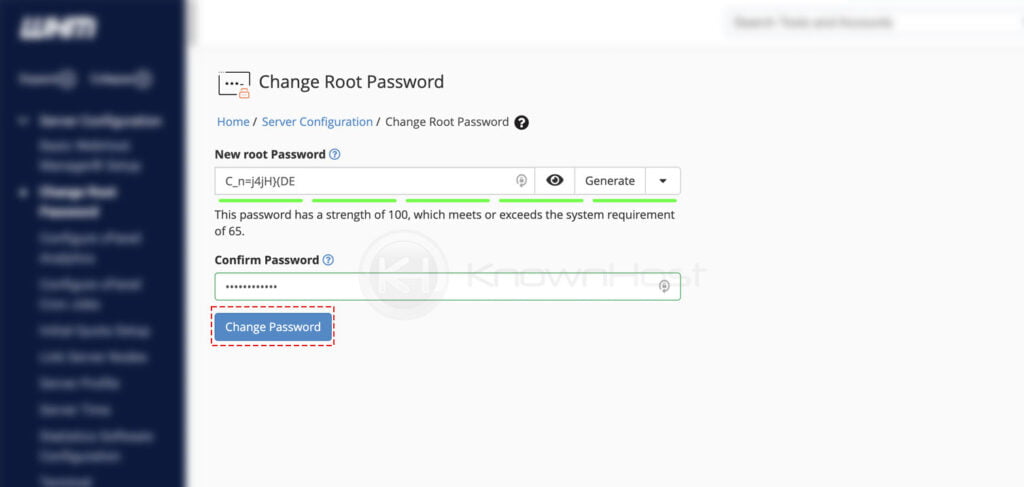 ---
Conclusion
Now that we've gone over how to change the root password using WHM GUI. This is a GUI method that does not require any formal CLI knowledge. You can easily reset the root password with just a few clicks.
KnownHost offers 365 days a year, 24 hours a day, all 7 days of the week best in class technical support. A dedicated team is ready to help you with requests should you need our assistance. You're not using KnownHost for the best web hosting experience? Well, why not? Check with our Sales team to see what can KnownHost do for you in improving your web hosting experience.