How to Change Softaculous Administrator Contact Email?
Softaculous is the leading one-click app installer in the web hosting industry. If you have control panel-based web hosting, you most likely interacted with the softaculous app installer earlier. Whenever any softaculous version update is released, an app released or backup is completed that time softaculous runs cron. These notifications will be served in the form of mail on the configured administrator email address. Let's learn how to change the softaculous administrator contact email.
---
1. First, login into the WHM panel,
https://your-domain.com:2087 or https://IP-address: 2087 or https://server-hostname: 2087.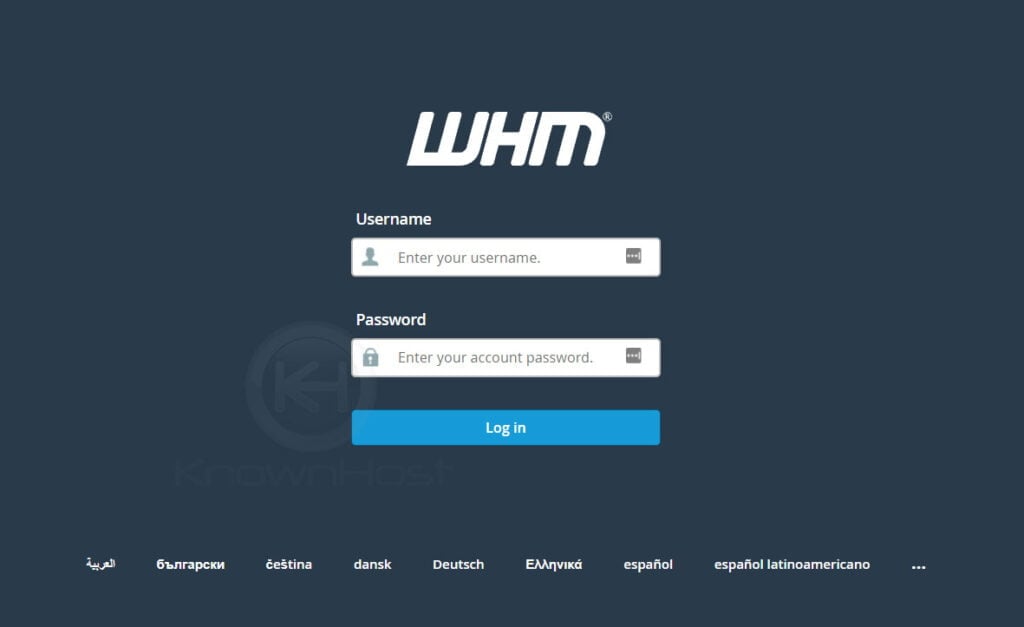 2. Navigate to Plugins → Softaculous Instant Installs.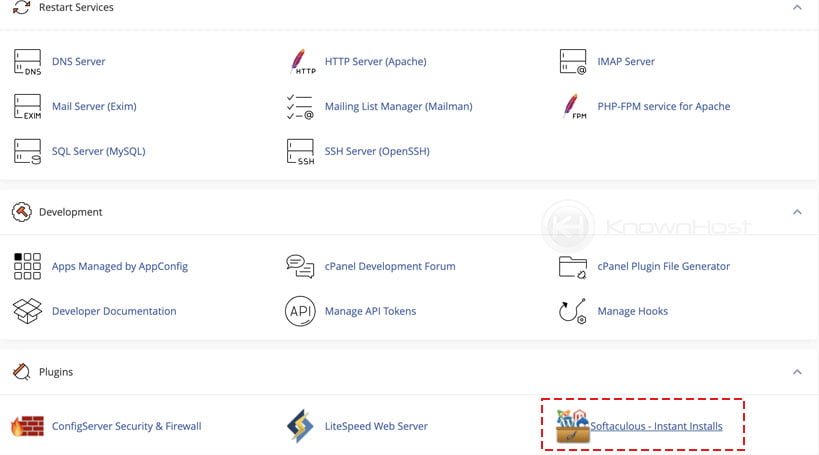 3. Navigate to Settings → General.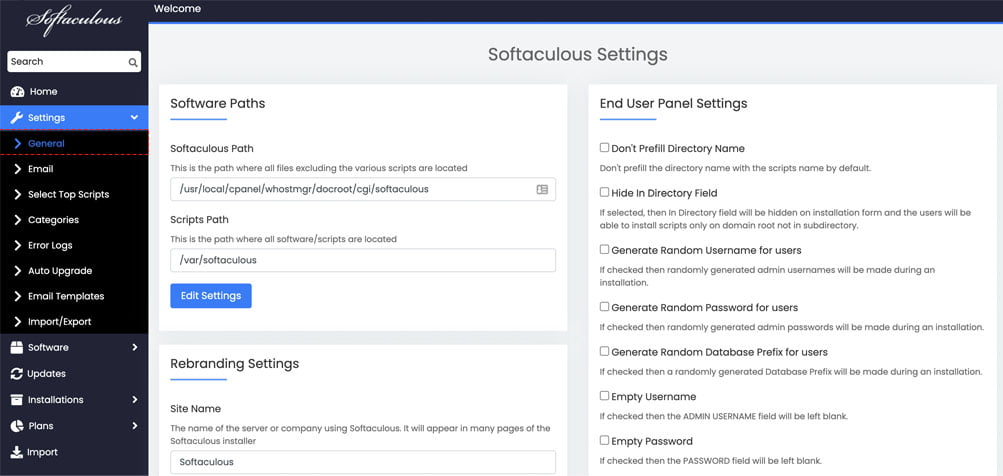 4. Next, navigate General Settings → In the Admin Email Address field; enter the administrator email address.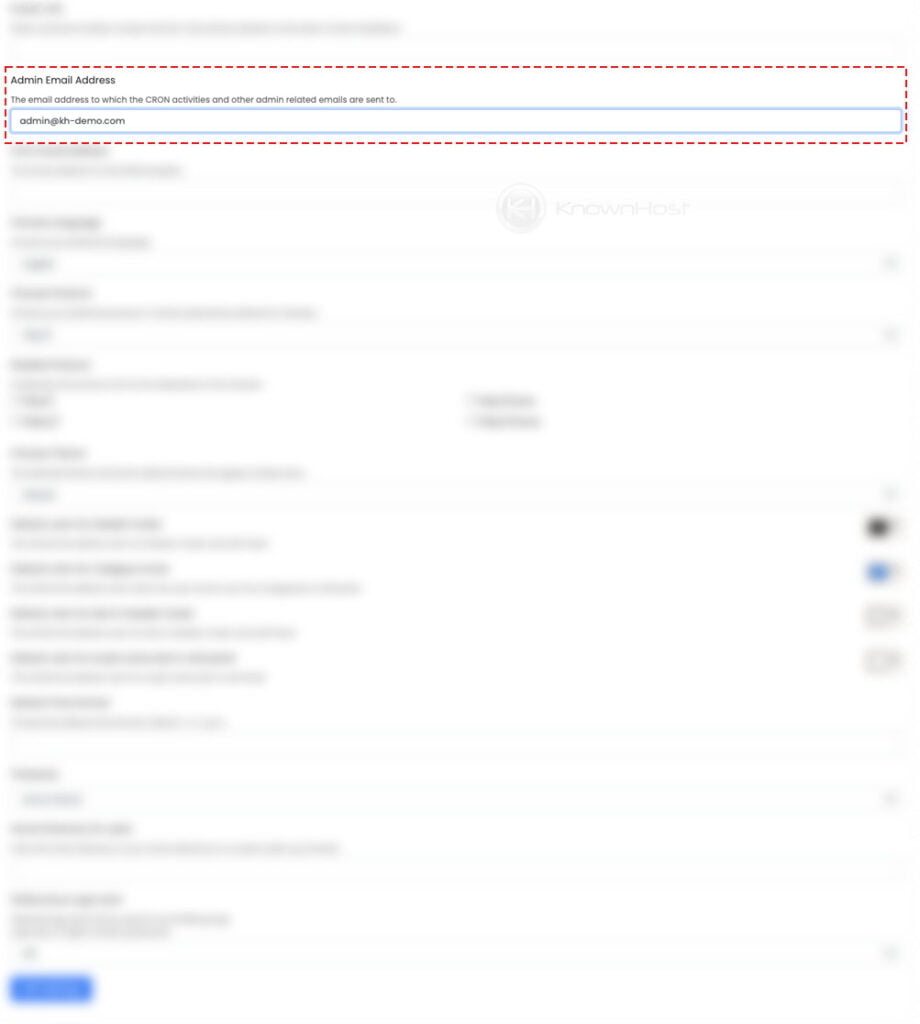 5. Finally, click on Edit Settings.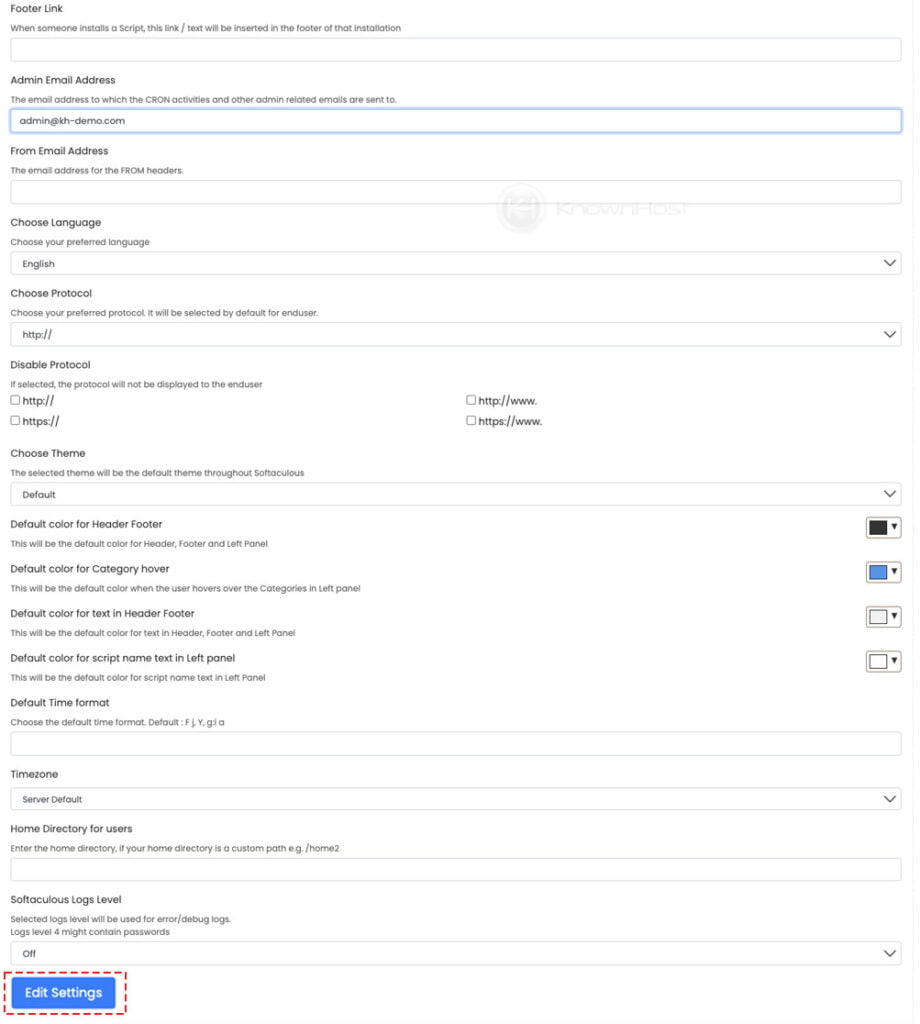 ---
Conclusion
Now that we've gone over how to change the administrator email address in the softaculous settings. Once you change the administrator email address, you will get all the notifications once softaculous runs the configured cron job.
KnownHost offers 365 days a year, 24 hours a day, all 7 days of the week best in class technical support. A dedicated team ready to help you with requests should you need our assistance. You're not using KnownHost for the best webhosting experience? Well, why not? Check with our Sales team to see what can KnownHost do for you in improving your webhosting experience.