cPanel's WordPress Toolkit Overview
WordPress is the #1 CMS being used by a wide range of audiences all over the internet. We at KnownHost have a specialized hosting solution called WordPress Hosting just for WordPress websites, which provides a robust infrastructure for your WordPress website, and the servers are fine-tuned as per WordPress requirements. This article will further discuss the newly launched toolkit to manage WordPress conveniently through the cPanel interface. Grab your cup of coffee, and let's get started!
What is WordPress Toolkit?
WordPress Toolkit is a bundle of useful features for your WordPress to manage, update, deploy, and test in a real-time environment. There are many features the WordPress toolkit has, such as Cloning, Smart Updates, One-place modification, and a lot more.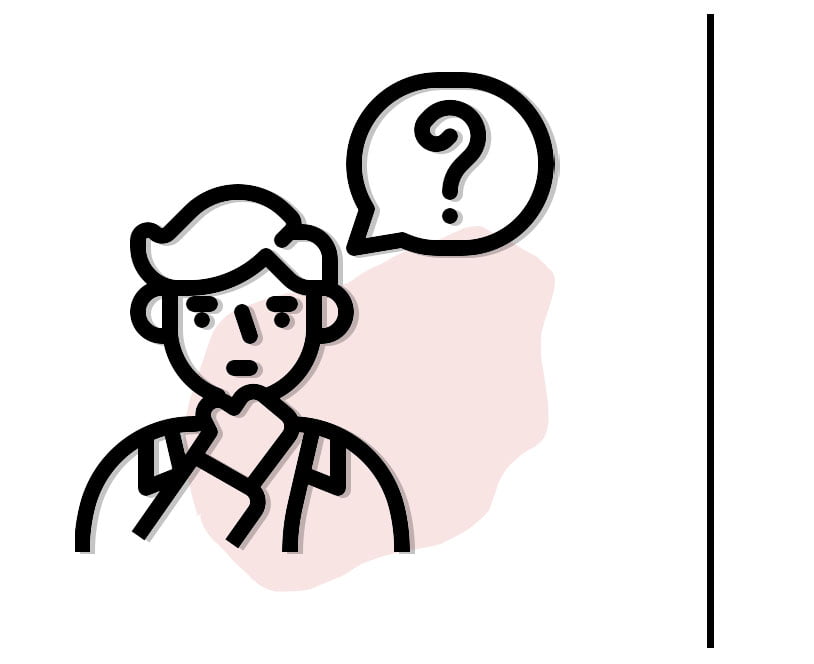 Is cPanel's WordPress Toolkit similar to Softaculous's WordPress Manager?
Yes and no! Several features are common between WordPress Toolkit and Softaculous's WordPress Manager. Still, cPanel's WordPress Toolkit is a slightly better version to manage your WordPress website and considred to be more stable, secure as it is managed by cPanel LLC. How? Let's talk more.
Features
cPanel team thoughtfully developed this tool considering every type of user. Whether a beginner user or an experienced WordPress developer, you can easily learn, understand, and work with WordPress Toolkit.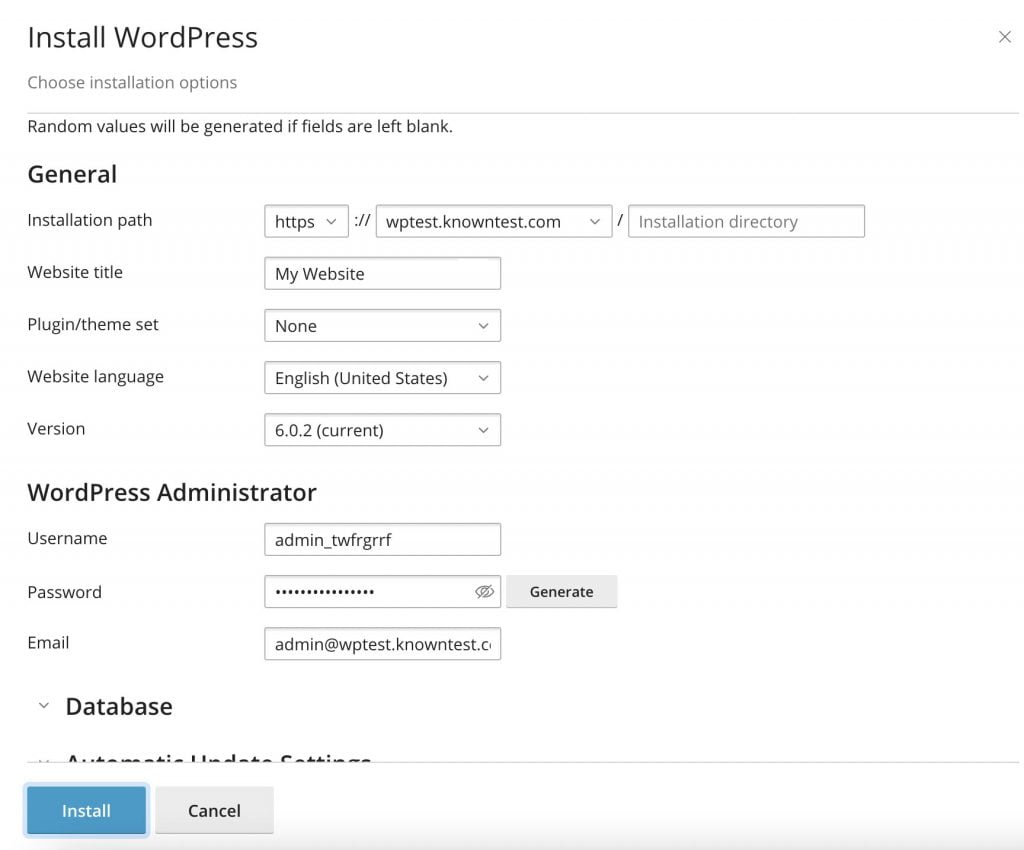 Simplistic Installation
Unlike a one-click app installer, cPanel WordPress Toolkit offers you a wide range of features to choose from and configure before deploying the new WordPress installation.
Configuration of Installation Path.
Versation Selection.
Custom Username and Password.
Selection of Plugin or Theme set.
and much more.
WordPress Status
This section will provide the most necessary status information about your WordPress website.
WordPress Version.
Plugin Updates.
Theme Updates.
SSL/TLS Status.
Security Status.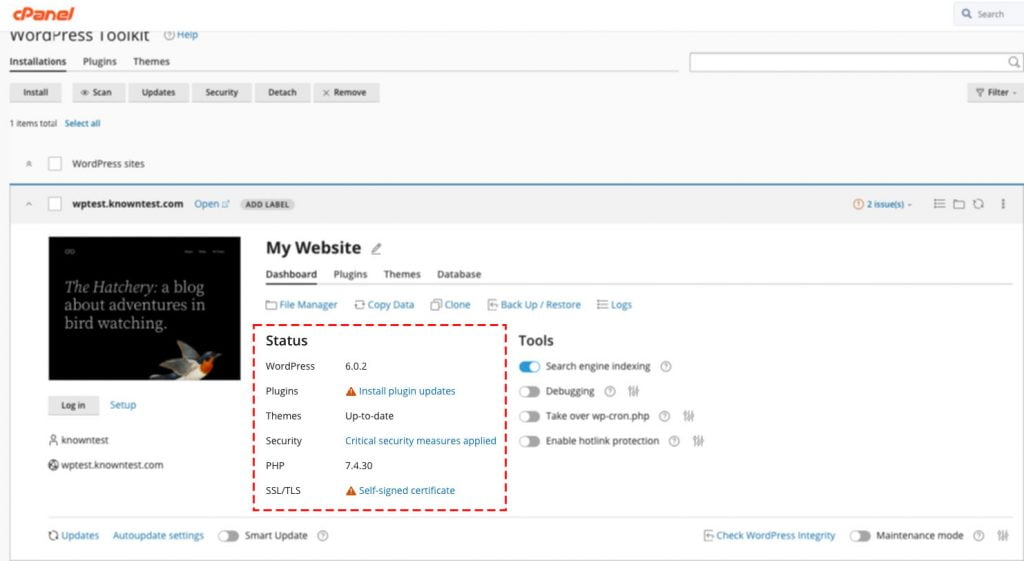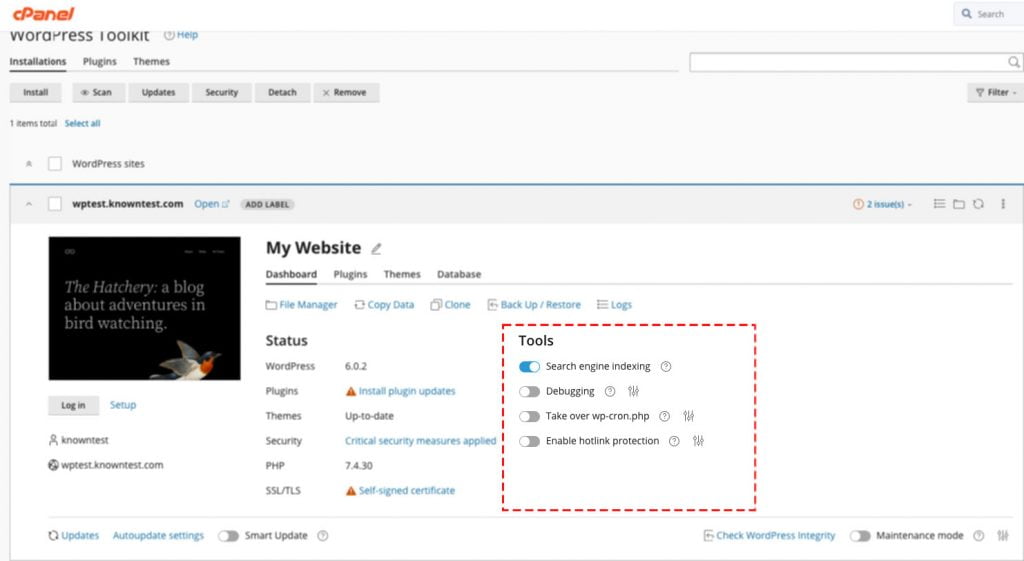 Quickie Tools
These tools will help you tweak the WordPress websites' settings that aren't available in the WordPress dashboard.
Enable/Disable Search Engine Presence.
Enable Dubugging for Troubleshooting.
Enable/Disable wp-cron.php Cron.
Enable/Disable Hotlink Protection.
Smart Updates
The status section will indicate the notation if your WordPress has any Core, Plugin, or Theme-related updates. Just click on the updates notation → Select →Install. No need to log in and manually update the plugin, themes, or through WordPress Dashboard.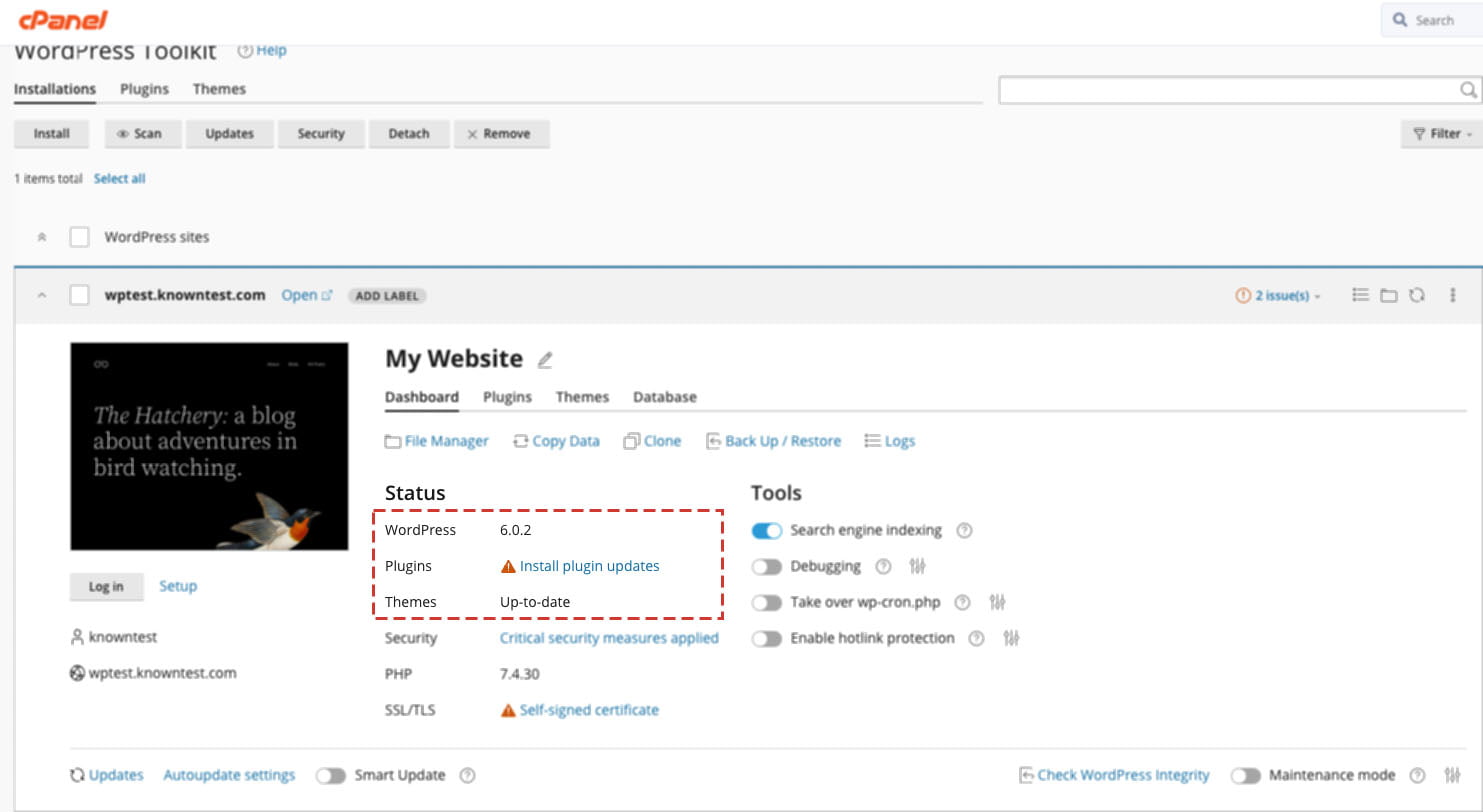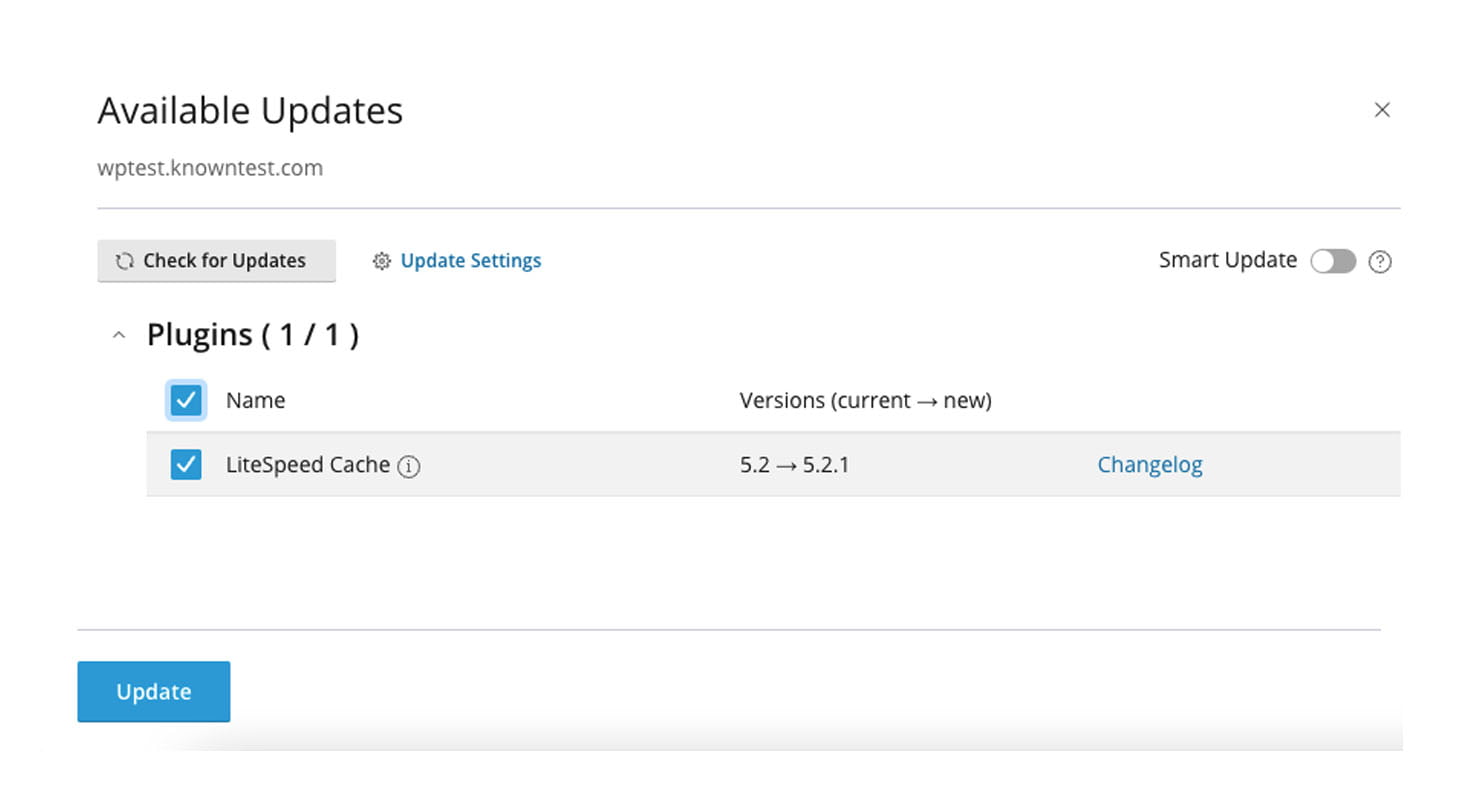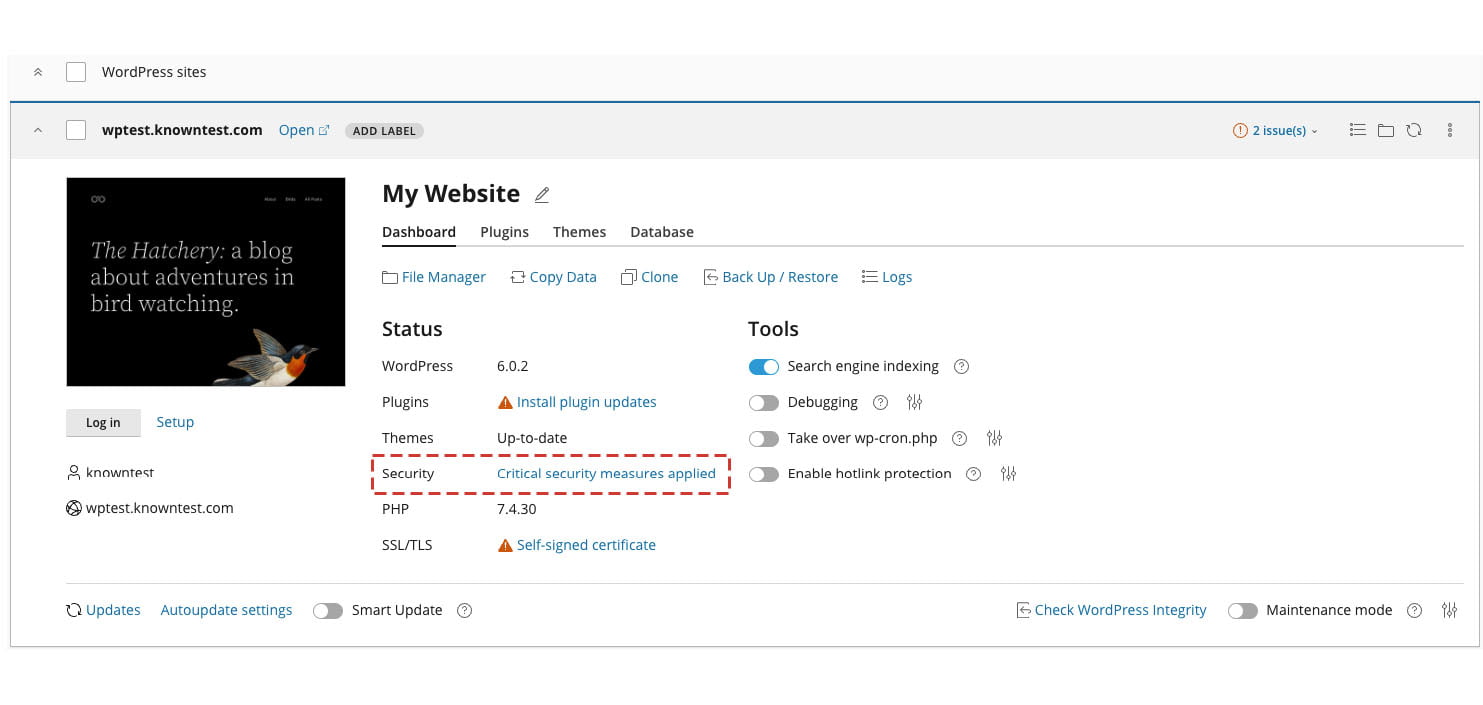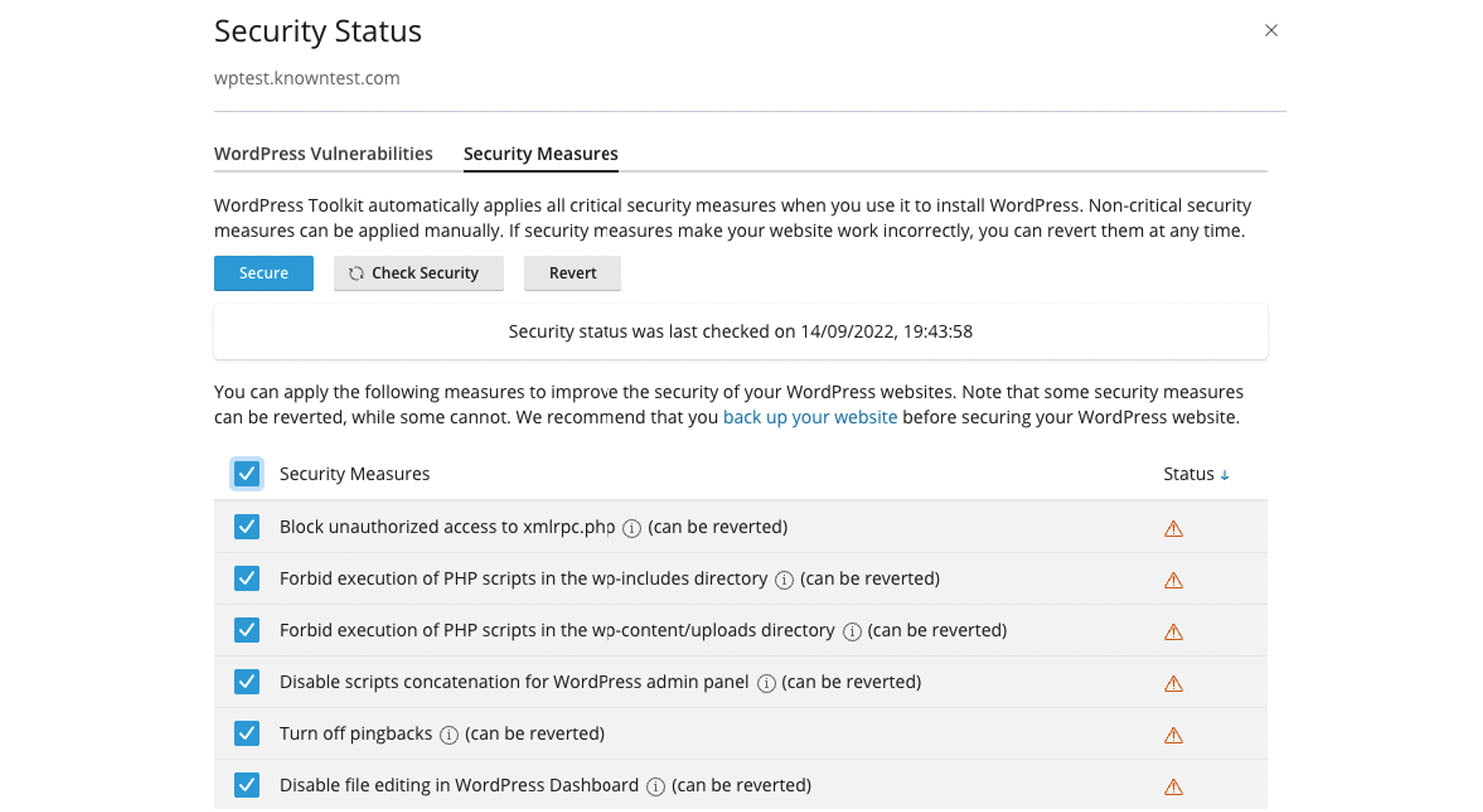 Advance Security Checks
WordPress has become an easy target for attackers. To strengthen the WordPress website security, the WP-Toolkit has pre-set of security majors. You must select the security majors (We highly recommend enabling all) and implement those for your WordPress website.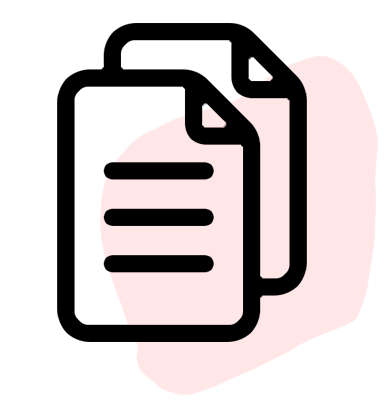 Copy Data
Do you want to create an identical website? cPanel's WP-Toolkit has a direct option to click and copy the existing data. Using this option, you can select the various items to copy; you can copy WordPress Database, WordPress Files, or particular items.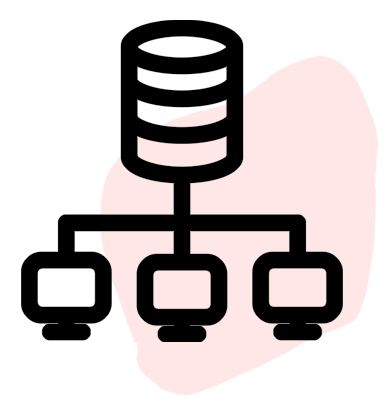 Cloning & Staging
Cloning and Staging is a fantastic option to clone and create the staging website for the live environment. We have covered a separate article on How to clone and stage a WordPress website using cPanel's WP-Toolkit to learn more.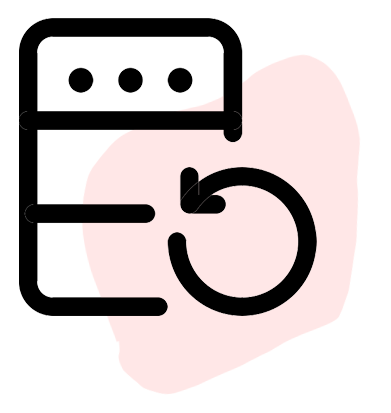 Backup & Restore
You no further need to rely on any third-party plugins for backup and restoration of your WordPress website. You can perform the one-click backup and the one-click restoration through cPanel's WP-Toolkit #KeepTheBackupCopy.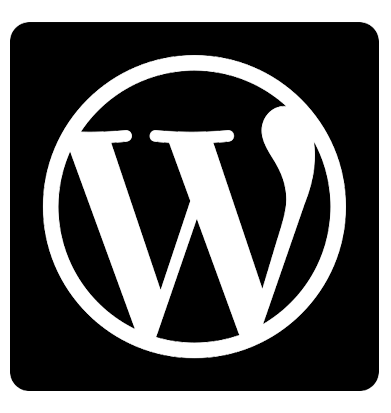 Looking for Managed WordPress Hosting?
KnownHost's WordPress hosting plans are built and optimized specifically for your WordPress site to provide you the best hosting experience possible. Deployed on blazing fast NVMe servers, utilizing cutting edge enterprise hardware, state of the art facilities and world class software you get maximum performance with a robust management support team! We provide quality WordPress hosting with advanced features other hosting providers just can't offer, see for yourself!
---
Conclusion
cPanel WordPress Toolkit is a straightforward feature-rich interface that allows the end user to manage, deploy and customize their WordPress-based website within a few seconds. We have gone over the cPanel WordPress Toolkit and its features.
KnownHost offers 365 days a year, 24 hours a day, all 7 days of the week best in class technical support. A dedicated team ready to help you with requests should you need our assistance. You're not using KnownHost for the best webhosting experience? Well, why not? Check with our Sales team to see what can KnownHost do for you in improving your webhosting experience.