Howdy Everyone,
We wanted to take this time to thank each and every one of our customers. We know that 2020 has been one hell of a year and we are grateful for everyone's continued support of KnownHost and want to re-affirm that KnownHost is here to support you in any endeavor you choose be it a personal blog or a large global commercial internet presence. KnownHost would not be where it is today, providing quality managed services, employing dozens of awesome people and having
contributed 233% of our total power consumption in renewable energy
this year without your trust and support, so from the bottom of our hearts we thank you very much.
We would like to take this time to announce a few changes taking place at KnownHost to be rolled out over the next few days and weeks as we travel together into 2021.
The largest change will be to our Managed hosting lineup. We are launching brand new packages to provide a much wider range of flexibility to our customers. The most notable change is that we will be offering these packages as an option to be managed or unmanaged. This extends the flexibility and robustness of our network to an entire new segment of users, including any needs that you currently may have that do not require server management services or a control panel. With these packages we will be offering free DirectAdmin licenses, and account limited cPanel licenses. These changes will be fully reflected in both our OpenVZ VPS product line as well as our OpenStack based Cloud Hosting line of products. You can see the new packages live for our OpenVZ product line at the following links for
Managed VPS Hosting
&
Unmanaged VPS Hosting
. We're performing some final tweaks for our cloud product line but expect to be launching that new product line on Monday, December 28th 2020.
Along with adding the ability for unmanaged packages we're expanding the operating system selections for those unmanaged packages as well. You will now be able to choose between various versions of Ubuntu LTS and Debian alongside our CentOS offerings. At this time we still require CentOS and a control panel (DirectAdmin or cPanel) for our managed services.
Our next big change is a brand new product line. We will be rolling out what we call our High Frequency NVMe product line. To put it simply, this product is amazingly FAST and exceeds the performance of all our current product lines including our current cloud services. We are basing this service upon low core count, high frequency processors. These processors average at a minimum CPU speed of 3.4 to 3.7GHz and reach maximum boost speeds of up to 5.0GHz. On top of these extremely fast CPU's we are replacing the traditional SSD Raid array with new, high powered NVMe storage arrays. To give you a sample of the speed, these enterprise grade NVMe's have factory performance specifications of 1,000,000 IOPS random read and 200,000 IOPS random writes churning over 7,000 MB/s of data during sequential reads and 2,400 MB/s during sequential writes. All of that is to say these drives are a beast. We're putting the final touches on this product line and will have packages ready for you to order by the first or second week of January.
We would like to also touch on a subject that some of you may have already heard about, that's those nasty cPanel price increases, yet again! Unfortunately it is true, cPanel has decided to raise their pricing schedule yet again to go into effect Jan 15th for all distributors. We have urged many of you before to take a look at DirectAdmin as an alternative for your hosting needs and we do so again in this email. As of the moment, we will NOT be raising prices on the vast majority of our customers, any of which who are on our VPS products that are under 200 cPanel accounts. The price increase for many is somewhat manageable that we will do the right thing this year and absorb it on our legacy products. Yes, it means we make less money doing so but we understand what type of a year 2020 has been on most people and want to do what we can to help out. There will be a very small portion of users who may experience a price increase due to the number of cPanel accounts used but we will work directly and individually with each of you to find a proper solution for your needs.
Finally we're going to be bringing back our refer-a-friend program. This is different from our affiliate program in that this program will directly provide account credits for customers that you refer to KnownHost. We will be releasing details about this program if all goes well by the end of February 2021
In closing we would like to follow up with some of the changes from last year, and that includes launching our new facility in Atlanta, GA. This facility has allowed us to expand our offerings and truly provide high end custom solutions to our customers. Not only did we re-vamp our entire dedicated server lineup last year, but we've recently launched a budget dedicated server line as well. This budget line has been so popular that we have had a hard time keeping equipment in stock. Please do take a moment to check out our
current dedicated server offerings
.
Thank you all again for trusting us with your online presence and we look forward to what 2021 brings!
Merry Christmas and Happy New Year from all the KH Staff!
Managed Web Hosting on Ultra-Fast Servers - State of the Art Hardware - 24/7 Tech Support. Affordable and Simply the Best Website Hosting on the planet!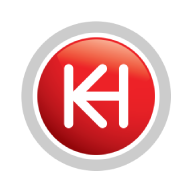 www.knownhost.com
sales@knownhost.com