i host my website above one month ago but still Dns propagation is too late , many visitor from Pakistan experiencing problem to access my website
Name servers:
ns1.byventures.com using IP 67.222.18.89
ns2.byventures.com using IP 67.222.19.89
website : parhlo.com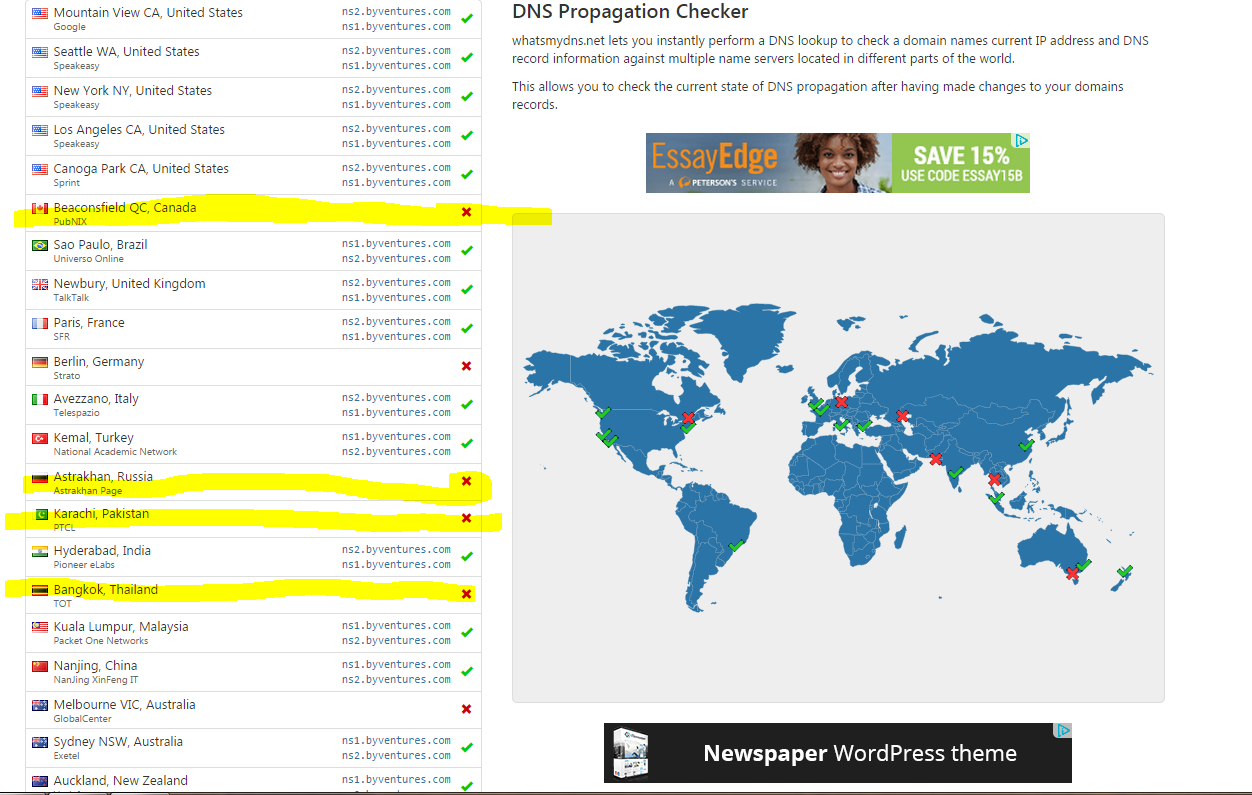 i contact with customer support they reply every thing is okay
just two day ago i host one more website and same issues with that
website : daikhlo.tv
i read one answer in a forum
"The two name servers are both on the same AS. This means that if there is any problem reaching that AS, then neither of your nameservers will be accessible. It's generally recommended to have name server in at least two separate netblocks with separate routing, preferably in separate server halls, to avoid this."
for my understanding i need two ips for two nameservers?