Good day
I hope someone can help me. I've been struggling for a few weeks now.
I recently transferred a domain from another hosting company to KnwonHost. The account is set up and (as far as I can see) everything should be in order, but when we tried to create email addresses nothing would work. It seems like the domain is still pointing to the old hosting company.
According to our domain registrar, the problem is that the new domain name isn't listed on our nameservers (ns1.myotherdomain.com and ns2.myotherdomain.com). So I went into WHM, went to "Edit DNS Zone", and it is listed there (see the attached images). Everything seems to be in order.
Can someone please tell me how to fix this?
Thank you
UPDATE: Here is the email that the domain registrar sent:
If the name servers for the domain
interacc.co.za
keep on going back to the MWEB name servers it means that the domain
interacc.co.za
is not listed on all the names servers you are wanting to use because when you change name servers ZACR formally known as
co.za
runs checks to see that the domain is listed on all the name servers mentioned and if the domain is listed the nameservers will be changed.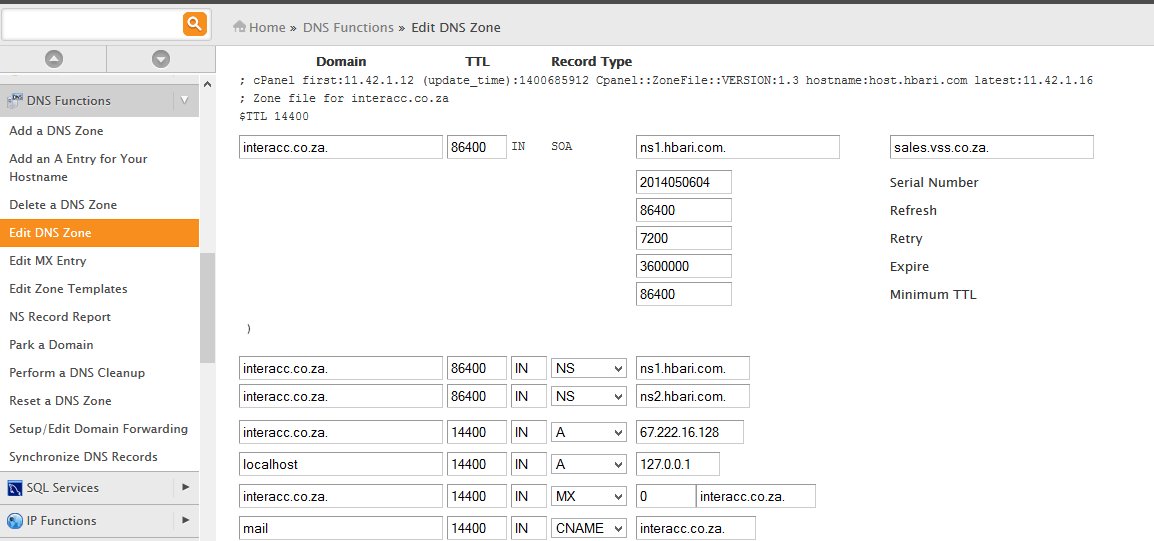 Last edited: