Years ago, I signed up for the free Google Apps Workspace platform. It allowed me to use
jaxel@mydomain.com
as a gmail account. However in the past few years, Google has abandoned Workspace as a viable platform, and even started charging for it. I no longer wish to pay $6 a month for each of my email addresses.
How would I go about decoupling my domain from gmail? This is what WHM lists my current MX records as: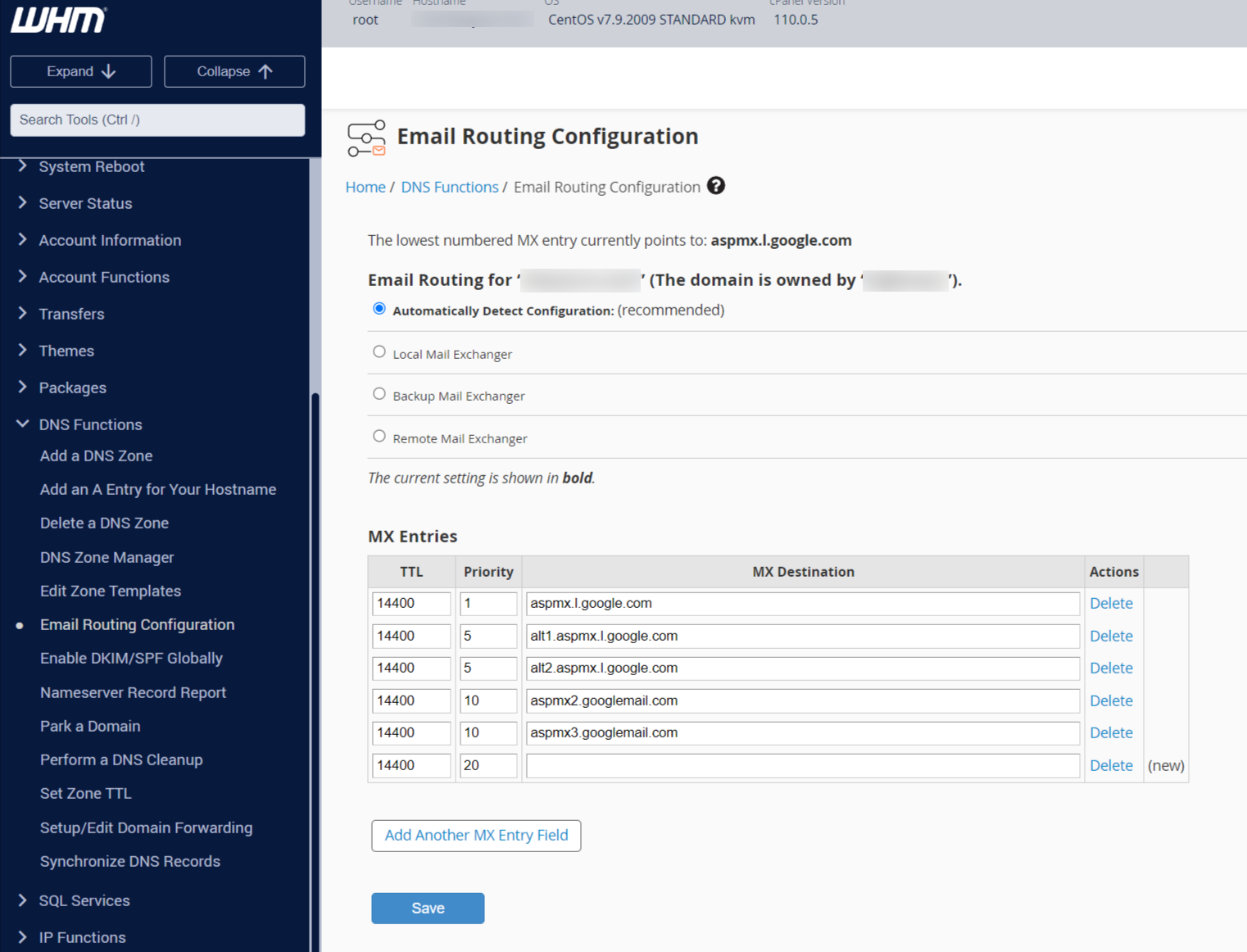 I've deleted those records, and replaced them with my domain as the MX destination. Then in cPanel, I set up a "default address" to forward all unrouted email for my domain to my new gmail account. Is this all that is necessary? Because no mail appears to be coming in.