Managed WordPress Backup/Restore
This is separate from the backups that KnownHost provides for our Managed WordPress. Backups that need to be restored by KnownHost would need to be requested via the Support Department.
Within our WordPress platform, you can setup Remote Storage and perform two kinds of backups either full backups and incremental backups. This allows you to maintain a consistent copy of your website in the event that you need to restore at any point in time within the available backups.
To access the backup system you will want to login to your WordPress Managed Interface
You can login to Plesk through two methods.
Through your my.knownhost.com dashboard following this method: one-click login
Through the direct URL received in your 'Welcome Email'
Once logged in, you'll want to click on the "Backup Manager" at the top right-hand corner.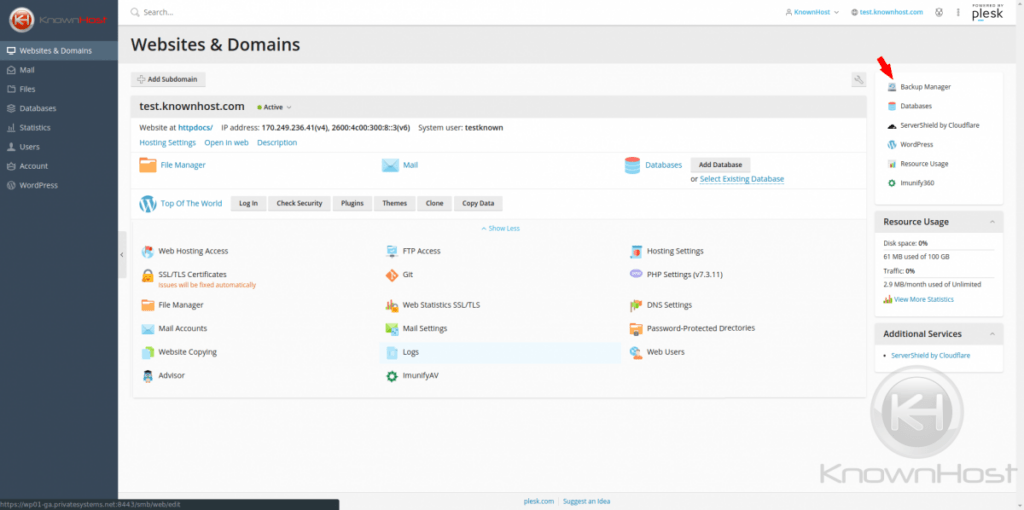 This will bring you to the following area where the backups are displayed with their creation date, comments, and system related notes.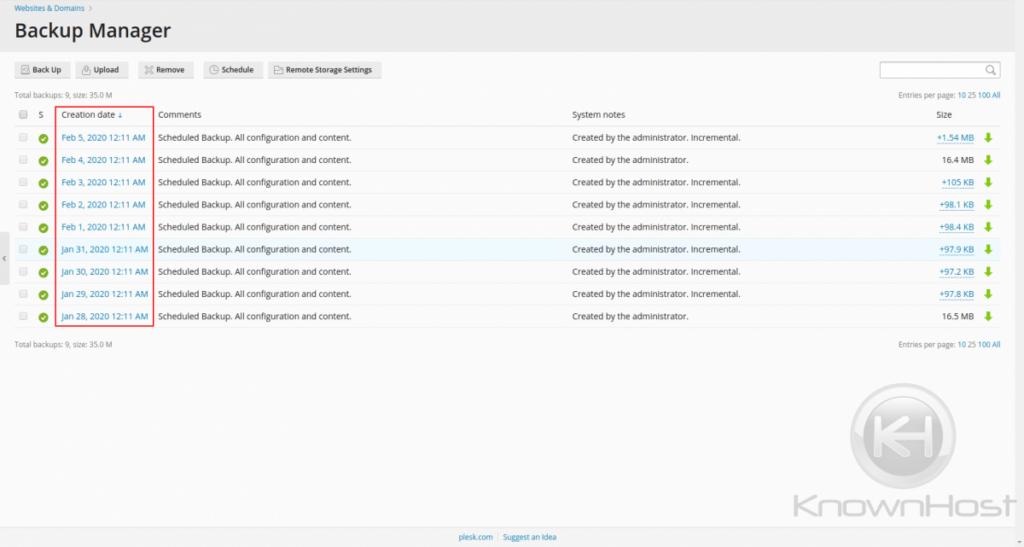 Clicking on any of the dates listed will take you to the restore section that will headline with the following:
Restore the Backup Created on Feb 5, 2020 12:11 AM
At this point you can either download the backup for your own personal safe-keeping or you can restore content.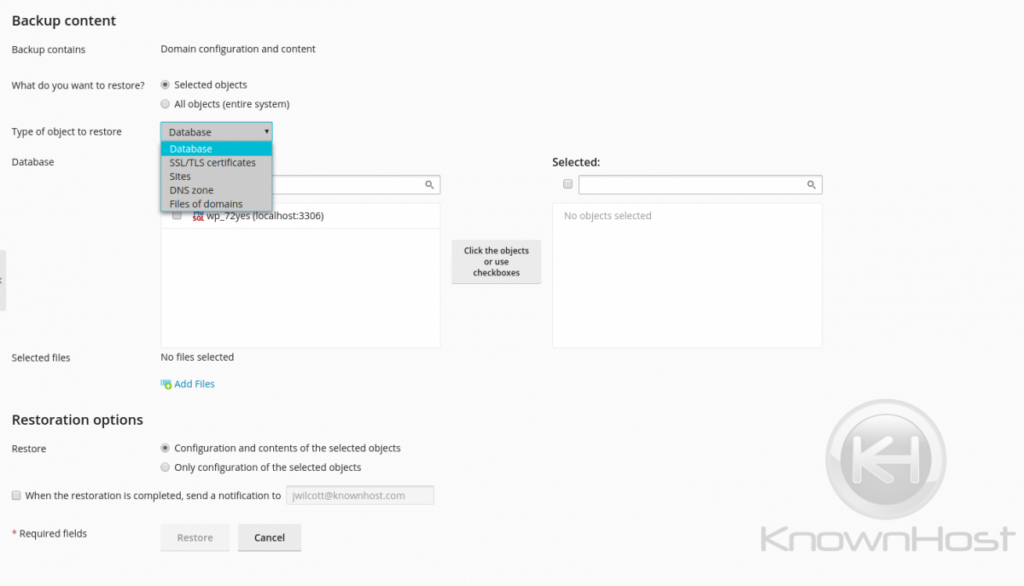 Restoring currently offers the following abilities:
Entire site
Individual file & folders
Specific database
SSL certificates
DNS zones
Everything
These backups would be available whenever you need to restore your website due to issues experienced in the day-to-day environment.