How to Upload Files Using the File Manager in cPanel?
cPanel allows you to upload files directly from its web-based interface called File Manager. Through it, you can upload and manage present and uploaded files right from a web-based interface. File Manager makes your jobs super easy through its graphical user interface and drag-and-drop feature.
---
1. Log in to cPanel using Username & Password. i.e; (https://yourdomain.com:2083 or https://yourdomain.com/cpanel)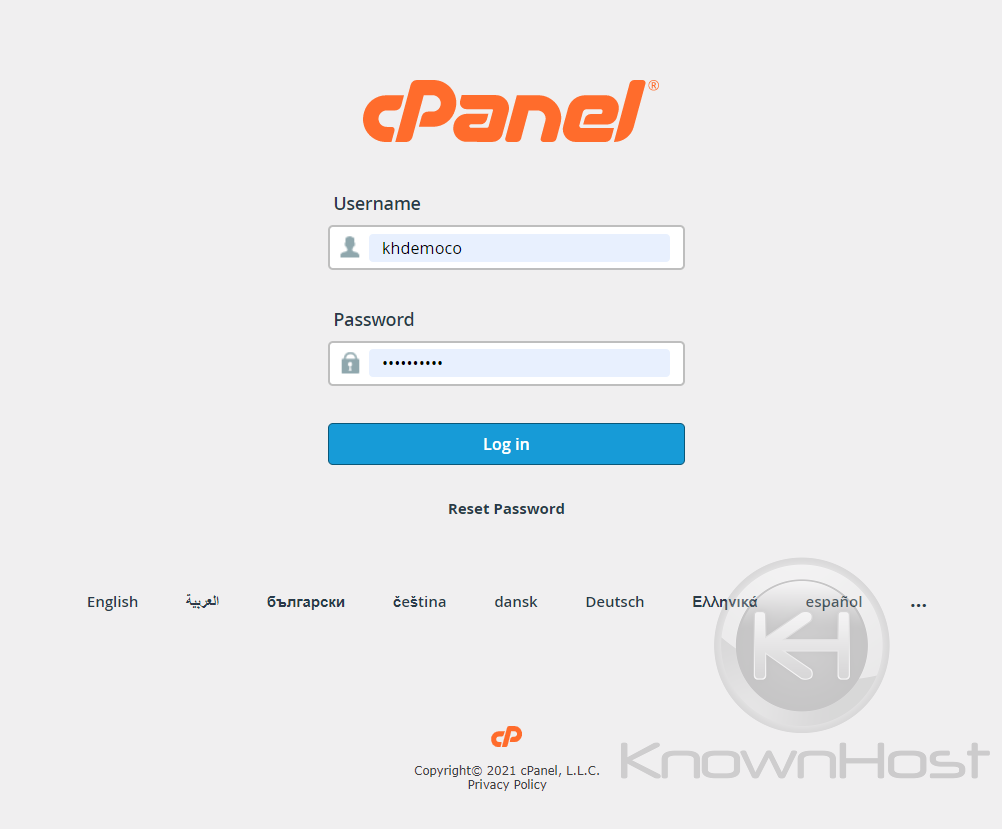 2. Navigate and open Files → File Manager.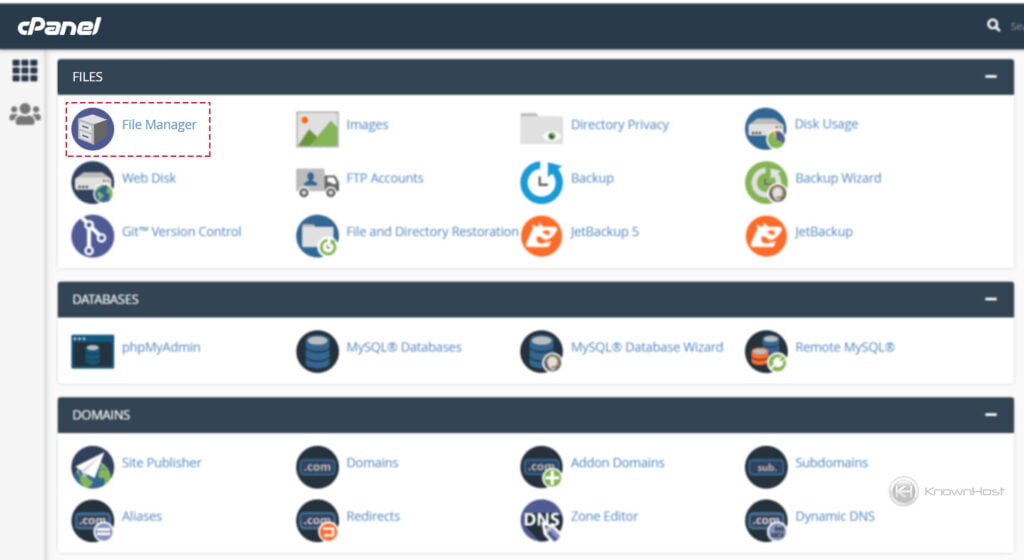 3. Navigate to the destination folder/directory in which you would like to upload the files from the local computer/system. For this article, we are going to upload the content on public_html.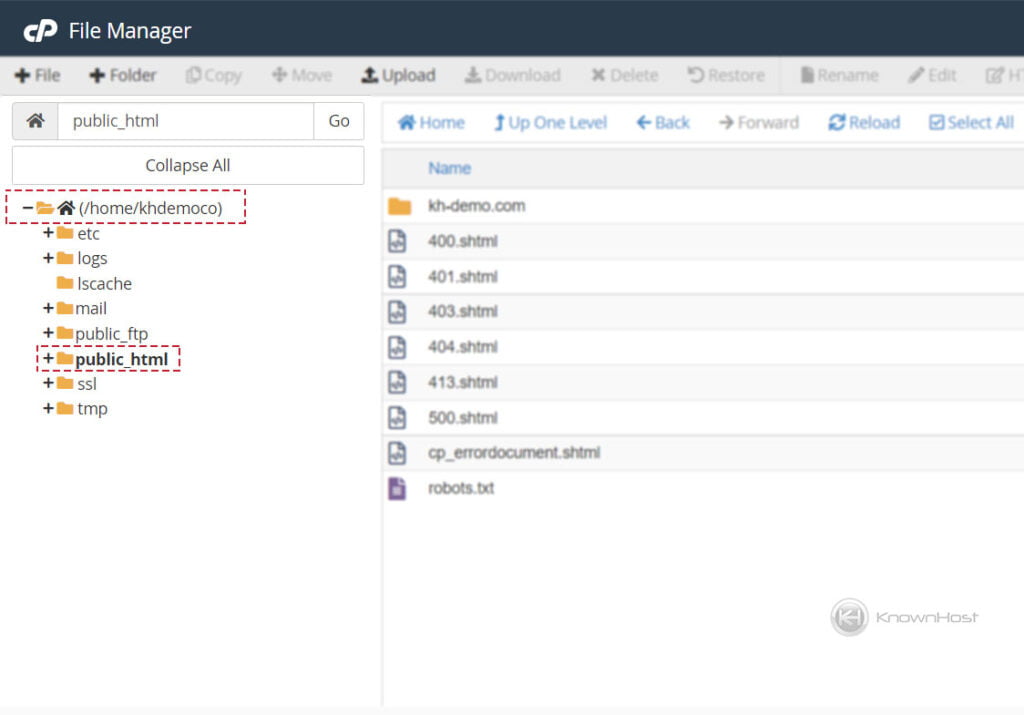 4. Now, click on "Upload" from the top toolbar.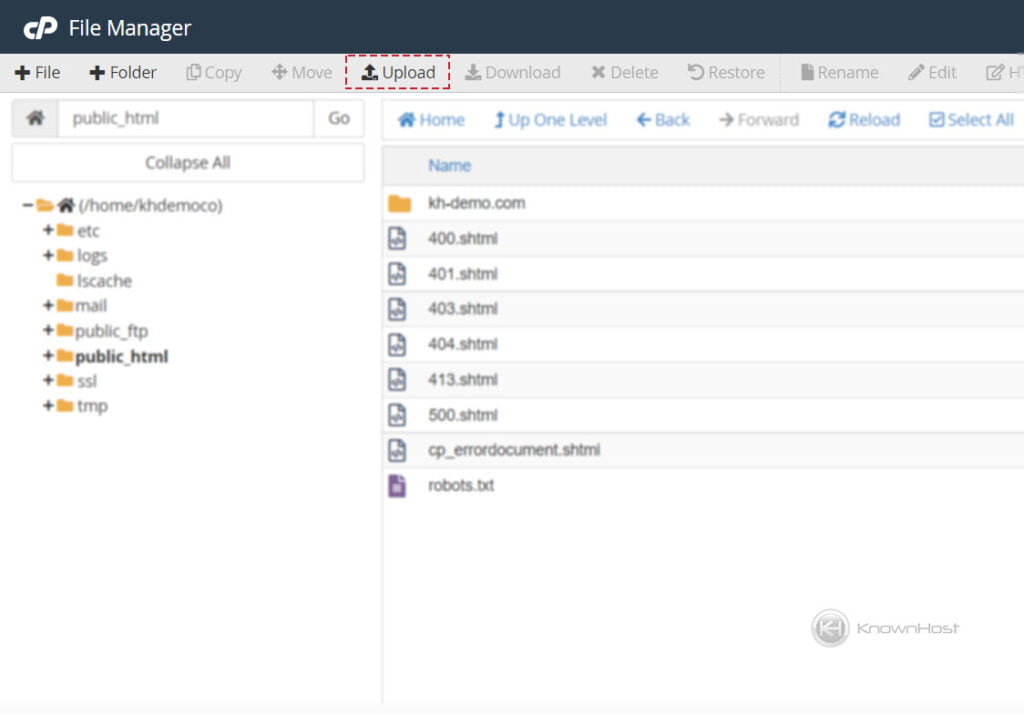 5. Here, you have two options to upload the files. First, you can directly "Drag" the files on the "Drop files here to start uploading" area. Second, click on "Select File", browse the file location and manually select the file or bunch of files to upload.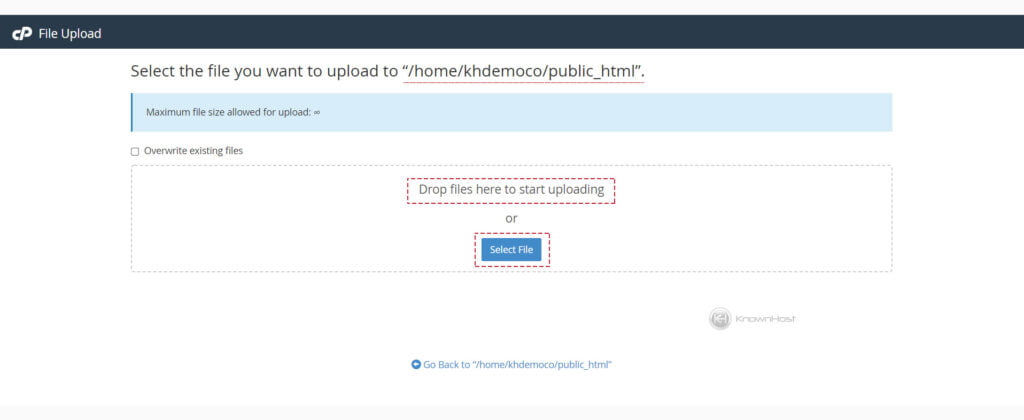 6. Once the files are uploaded to the destination folder/directory, you can view the same from File Manager.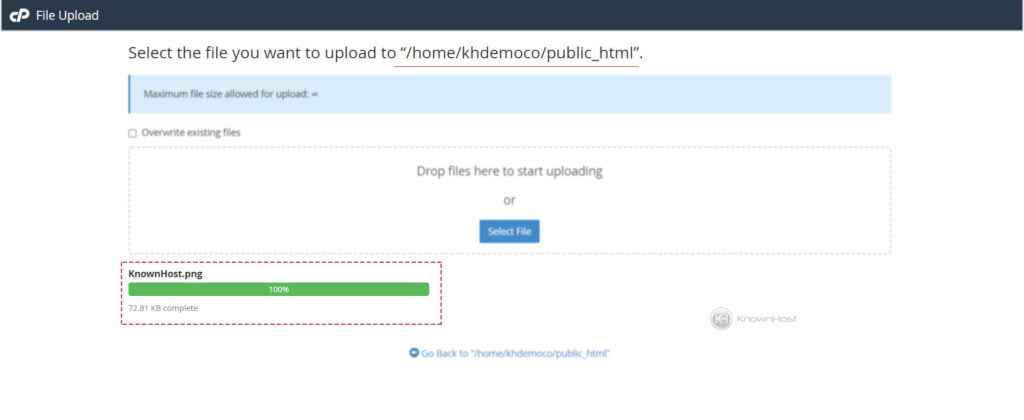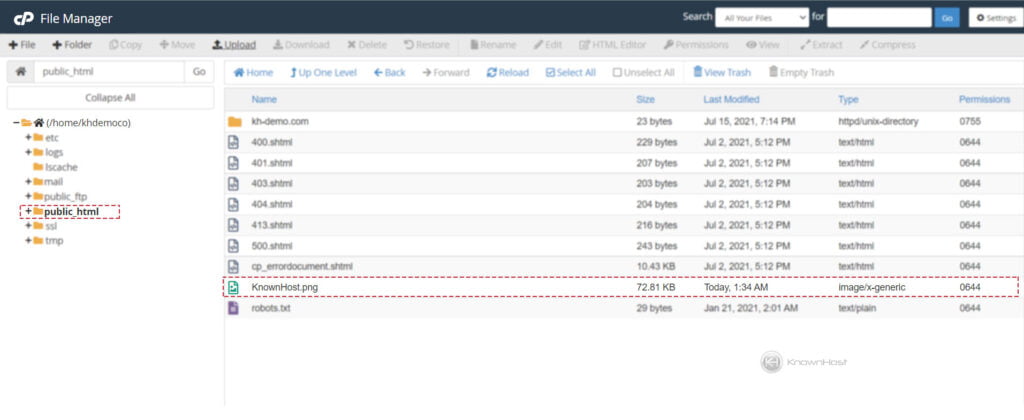 ---
Conclusion
Now that we've gone over How to Upload Files Using the File Manager in cPanel? Now you should be able to upload the files through one of the simplest features in cPanel. Unlike other uploading methods for cPanel, File Manager is easy to understand and use.
KnownHost offers 365 days a year, 24 hours a day, all 7 days of the week best in class technical support. A dedicated team is ready to help you should you need our assistance. You're not using KnownHost for the best web hosting experience? Well, why not? Check with our Sales team to see what can KnownHost do for you in improving your web hosting experience.